Indochina Unique Tourist Ltd.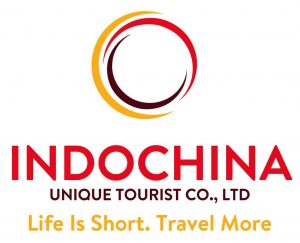 Indochina Unique Tourist Ltd.
Business Registration Number : 4000819251
International Tour Operator License Number : 49-206/2014/TCDL-GPLHQT
Operation Office: 906, One Opera Hotel, 115 Nguyen Van Linh St., Danang, Vietnam
Head Office: 380 Cua Dai st., Hoi An, Quang Nam, Viet Nam
Tel: (84) 236.3561.868 – Fax: (84) 236.3561.867
Indochina Unique Tourist Company Limited was established in 2011 by Founder Nguyen Son Thuy having more than 20 years of experience working in the Tourism industry in Vietnam from the position of 5 star hotel management to a director of the international travel company, and it is the official member of Pacific Asia Travel Association, Thai Travel Agents Association and International Association of Golf Tour Operators.
Our objectives are to provide the tourism products in Viet Nam, Laos, Cambodia & Myanmar countries to worldwide travellers, focus on developing Ecotourism, Responsible Tourism, Sustainable Tourism and Local Community. Our business includes Cruise Tour Operator, Inbound Tour Operator, Caravan Group Planner, Outbound, Domestic Tours, MICE Organizers, Bus Transportation, Hotels/ Resort Booking, Air tickets/ Train tickets, Multiple Language tour guides, Visa Arrival Service, Extend Passport. Besides our own business, we share a part of our profits to the poor living in the highland, the countryside, and do charity.
With the well-educated staff on management, sales, operation, development. We bring the best value for the guests at reasonable price, and helps travellers to explore Vietnam easily and comfortably whilst also ensures that your trip is interesting, exciting and unique. We provide Tours throughout Vietnam from the North to the South including Sapa, Hanoi, Ha Long, Vinh, Ninh Binh, Hue, Da Nang, Hoi An, Nha Trang, Da Lat, Ho Chi Minh City, Mui Ne, Phu Quoc Island and the Mekong Delta.
Our mission is to guarantee tours that allow you to experience authentic Vietnamese culture and the local life from each part of Vietnam whilst ensure that we are always  as responsible, sustainable and eco-friendly as possible. Our large range of tours are aimed to provide a choice of tailored tours which match the different interests and durations of stay of visitors to Vietnam.
Activities on our tours include: cruise tour operator, caravan tour, hiking, cycling, boat trips, walking tours, cooking classes, going to markets, visiting museums and historical places, making souvenirs with local craftsmen and floating down a river in a basket boat.
Indochina Unique Tourist Co., Ltd