On June 1st 2022, Mikazuki hotel in Da Nang Mikazuki Japanese Resorts & Spa invested by Mikazuki group in Vietnam official opens. Mikazuki Hotel is located on the road to Da Nang Bay, and it only takes us 3 minutes to walk to the beach and 15 minutes to drive from Da Nang International Airport.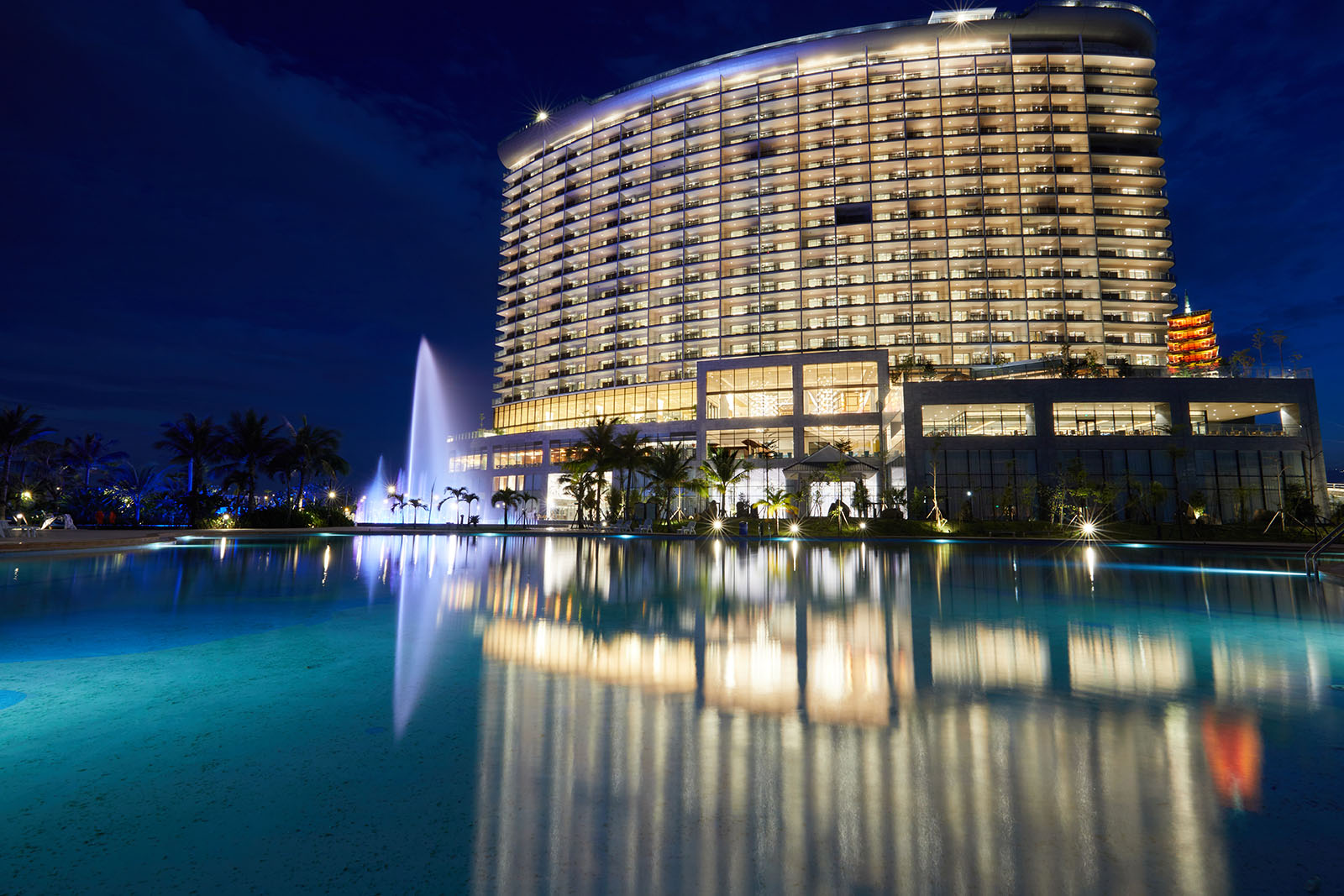 Mikazuki Hotel has 22 floors including 294 rooms and suites with the modern and luxury architecture of Japanese style, especially the room square is extremely large from 70m2 to 400m2, that ensure to let our customers to have memorable experiences. All the rooms are designed with panoramic ocean view which makes us get more closely to the nature. Every accommodation equipped a private balcony with public bathtub will bring guests a unique experience of Japanese lifestyle.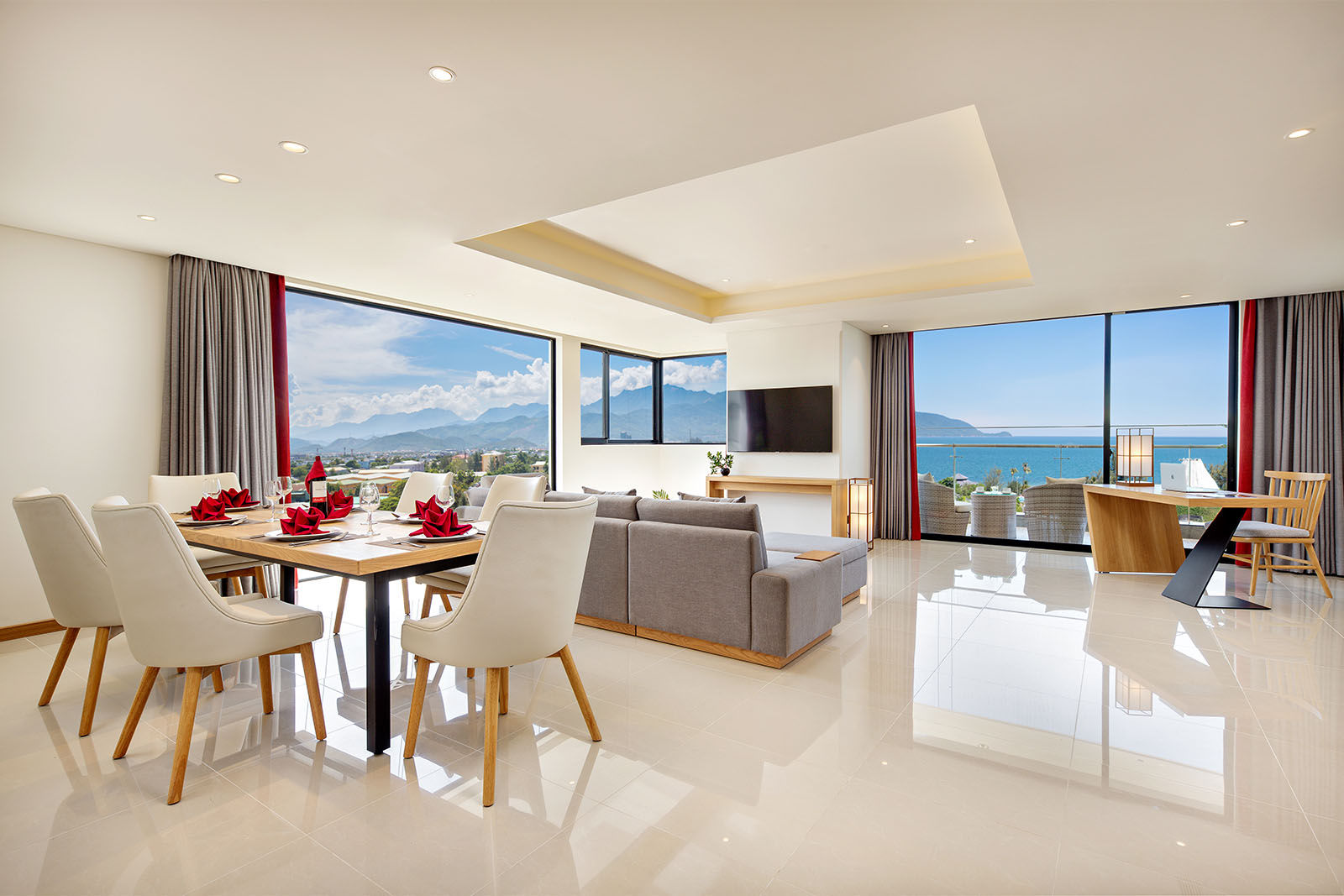 At Mikazuki Hotel, you are surprising and satisfying because of a wide range of offering services: comfortable accommodation and authentic Japanese cuisine at The Blue restaurant. All guests can enjoy a variety of cuisine styles at Maimon Sushi, Teppan restaurant, Sake Barr and Crescent Bar. Besides, Patisserie Miyabi, Coco Café, Hanami Café are ready to offer the sophisticated cakes and drinks for your satisfaction.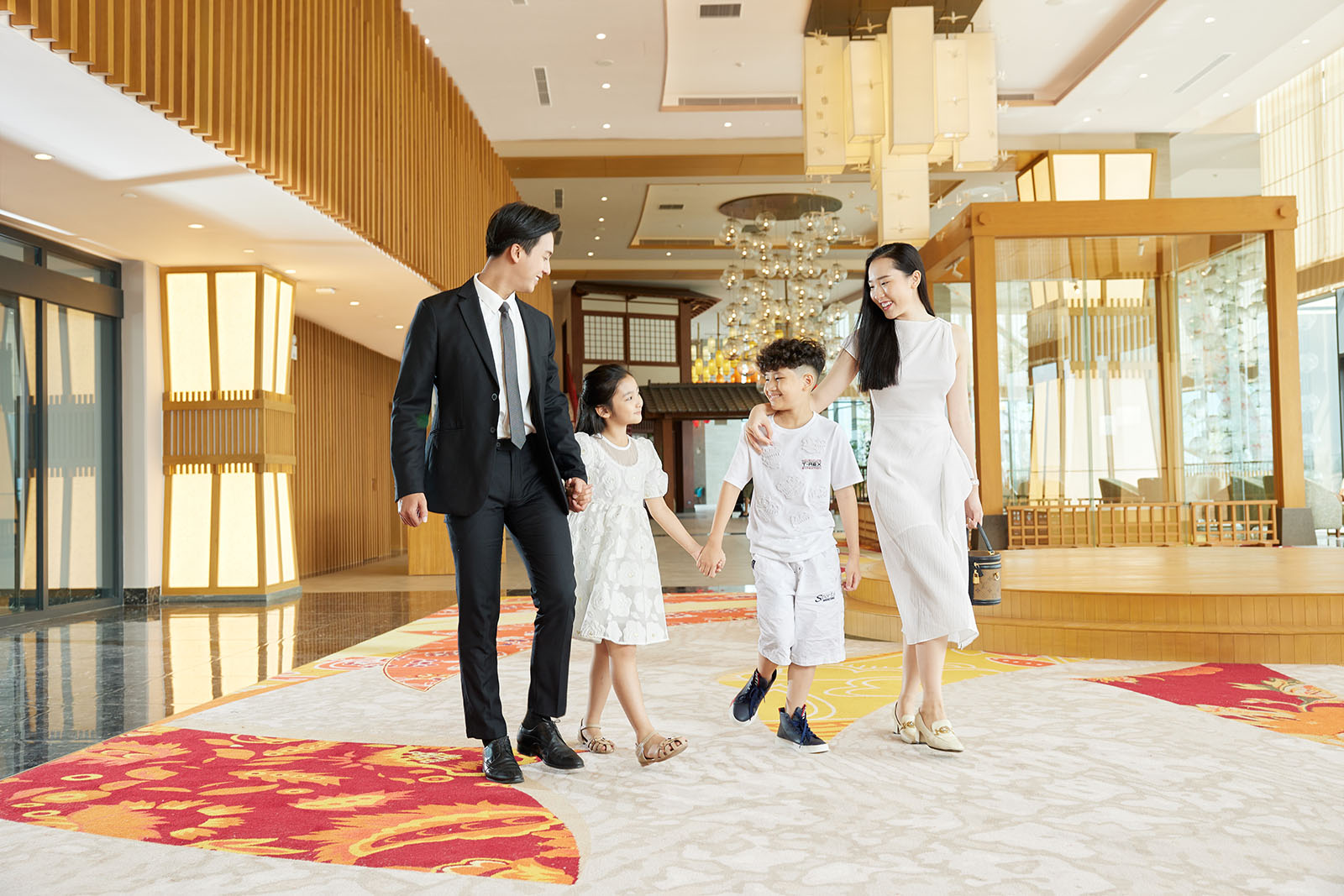 Japanese garden on the 4th floor inhibits many ancient cultural symbols of cherry-blossom country (Five-storied Temple, Sacred Bell, Nikko Toshogu Shrine,…), or the infinity pool on the 22nd floor with panoramic view covering all Da Nang Bay. Water Park Mikazuki 365 is such a paradise of entertainment considered as the largest indoor park in the Central Vietnam that all we cannot skip.
The square of 1452 m2 of flexible conference space can occupy up to 1,000 people. Mikazuki hotel is the perfect choice of every event from seminar, conference, or private networking. Each space is fully-equipped by modern audiovisual equipment and high-speed internet connection for the event success.
For health and beauty caring, Mikazuki hotel offers a fully-equipped gym on the ground floor, infinity pool on the terrace, and medical spa with authentic Japanese technic. All of these are a way to release energy. Moreover, guests can explore the secret of long-life living via Onsen which occupies many imported minerals.
Our mission is to bring the most quality service. Da Nang Mikazuki Japanese Resorts & Spa will satisfy all needs of hospitality and entertainment such as romantic holiday of sweet couples, or memorable vacations of the whole family.
Da Nang Mikazuki Japanese Resorts & Spa
Hotline: 02363 767888 (Water Park) – 0236 3774 555 (Hotel)
Website: mikazuki.com.vn
Email: sales@mikazuki.com.vn
Xuan Thieu Tourist Area, Nguyen Tat Thanh Street, Hoa Hiep Nam Ward, Lien Chieu District, City. Danang
About Mikazuki Group: With 60 years' operating in hospitality and entertainment industry, Mikazuki group has been spread Japanese culture and bring spirit of 'Ryokan' to all guests. With 5 accommodation, Mikazuki group promises and commits to bring customers a memorable vacation of three generations in family.
Danangfantasticity