Lost in magic at Lantern Festival 2018 in Danang
Lost in magic at Lantern Festival 2018 in Danang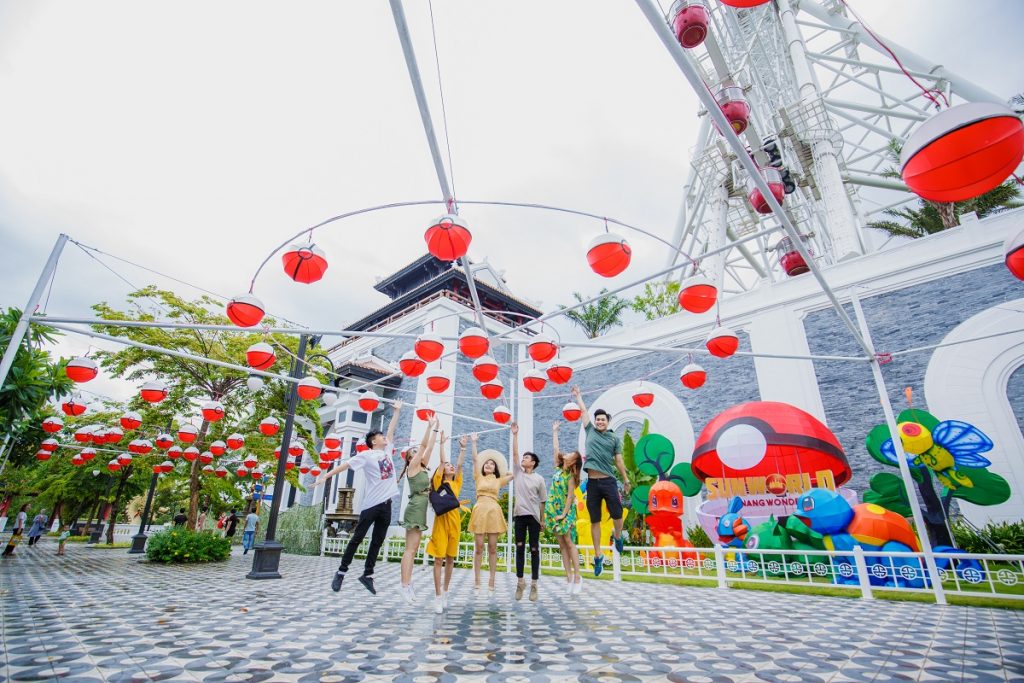 A 'Planet of giant creatures' – the mysterious Cheshire cat, the wise Absolem blue Monarch, colorful mushrooms… A fantastic 'Jurassic park' and a lot more miracles – all will leave children and adults jaws-dropped in fascination when coming to Lantern Festival at Sun World Danang Wonders.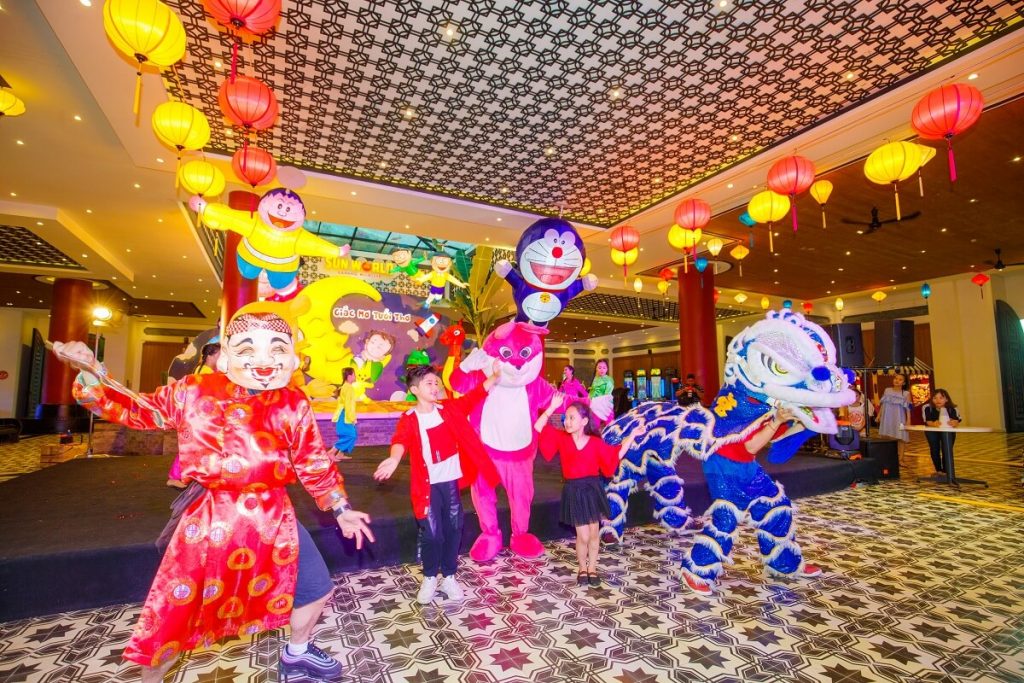 Open on 10th June, Lantern Festival at Sun World Danang Wonders will have kids jump over joy with the meets and greets of two humorous emcees Xuan Bac – Tu Long.
What's more, the show-up of talented Trong Nhan (Vietnam's Got Talent winner) during the opening show will attract many families who want a care-free and happy-feeling night.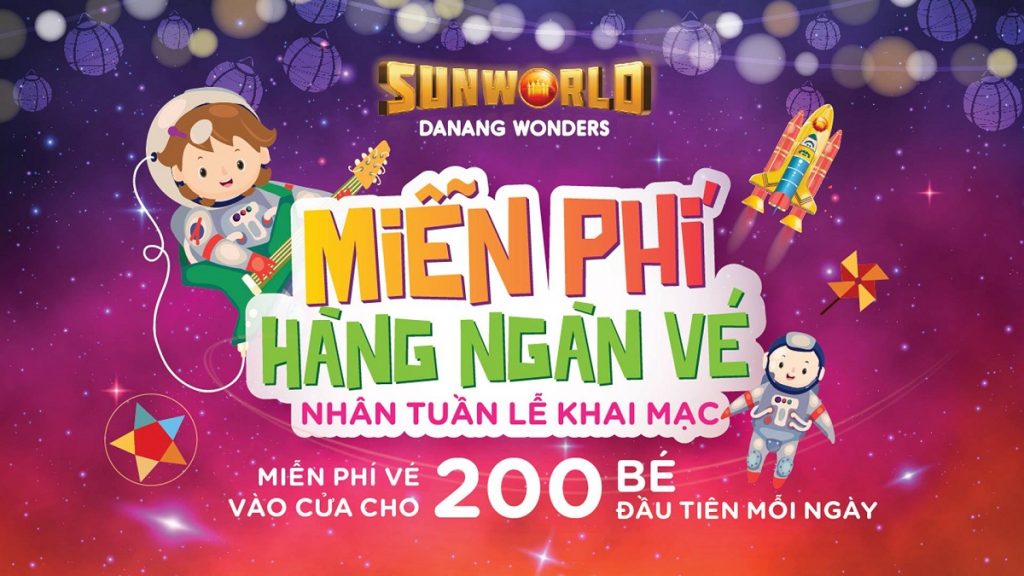 Especially, only during the first week of Lantern Festival (from 10th to 16th June), Sun World Danang Wonders will give away free entrance tickets to the first 200 kids (1m-1.4m high) coming to the amusement park.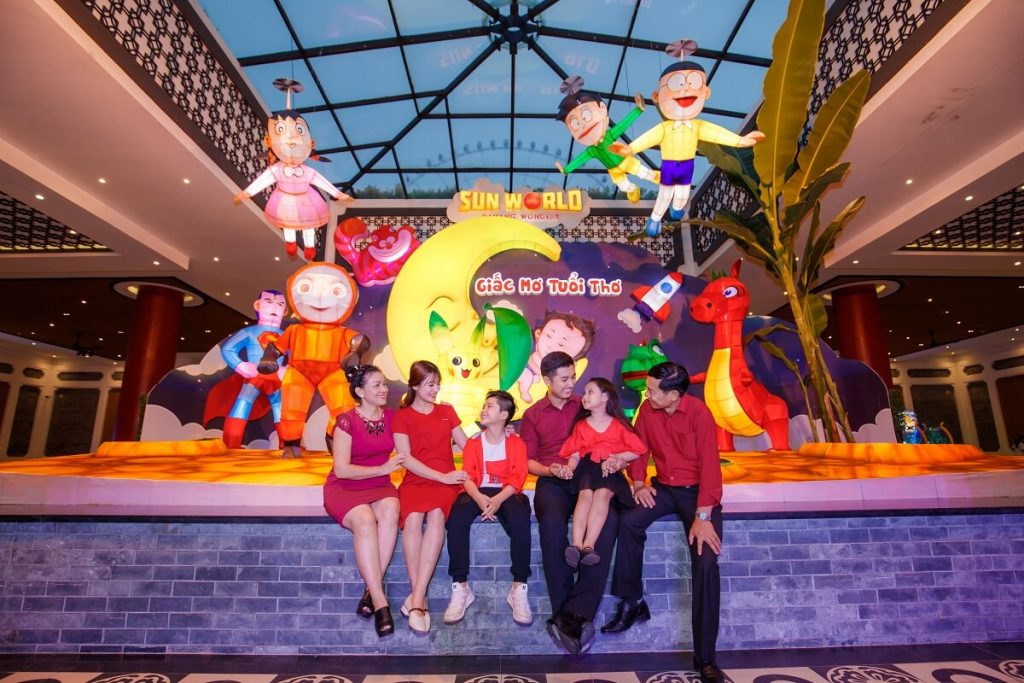 Taking place for whole 3 months in summer, to 3rd September, Lantern Festival with theme 'Dreams back in childhood' will bring visitors on a fascinating journey through mysterious planets in the legends, to stunning lands in the movies and to the comic realms of famous comic series which won hearts of many generations.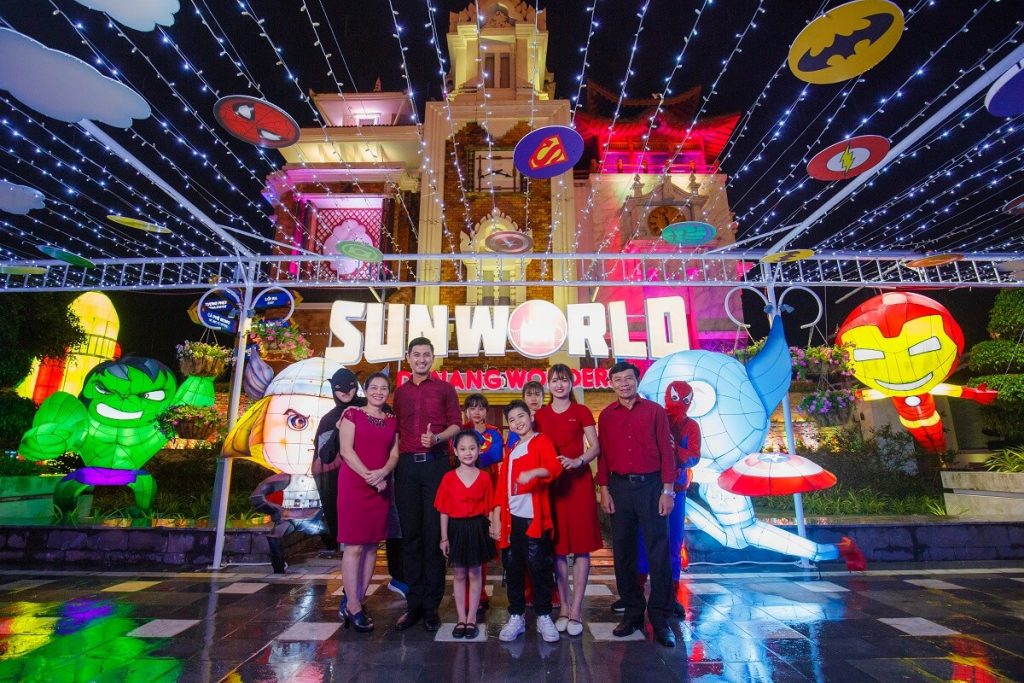 A magical land of 'Planet of giant creatures' awaits visitors right at the main gate of Sun World Danang Wonder, with mysterious Cheshire cat, Absolem blue Monarch, colorful mushrooms…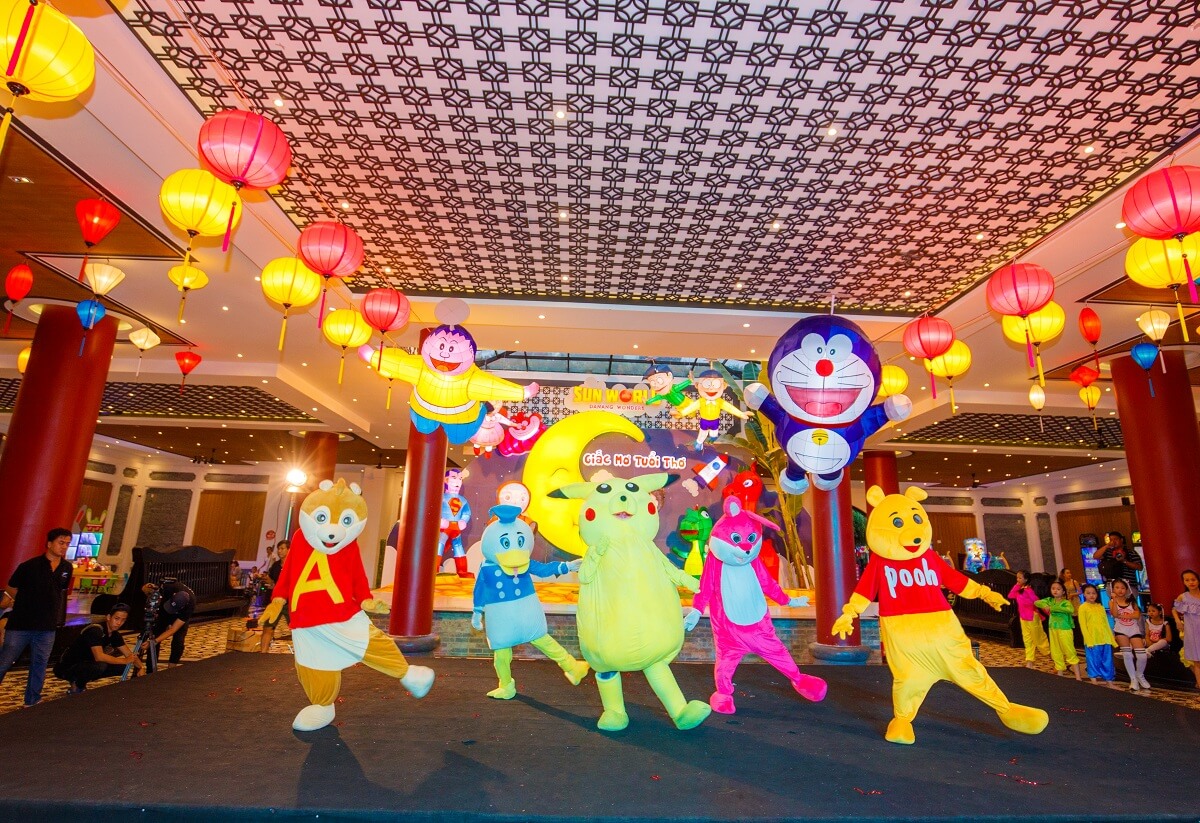 When Alice-playing visitors go on the search for the Red Queen, the White Queen, the Mad Hatter in Under land; an army of iconic faces such as Chu Cuoi (the man in the Moon), the carp, Batman, Pikachu, Doraemon… will make a jolly appearance.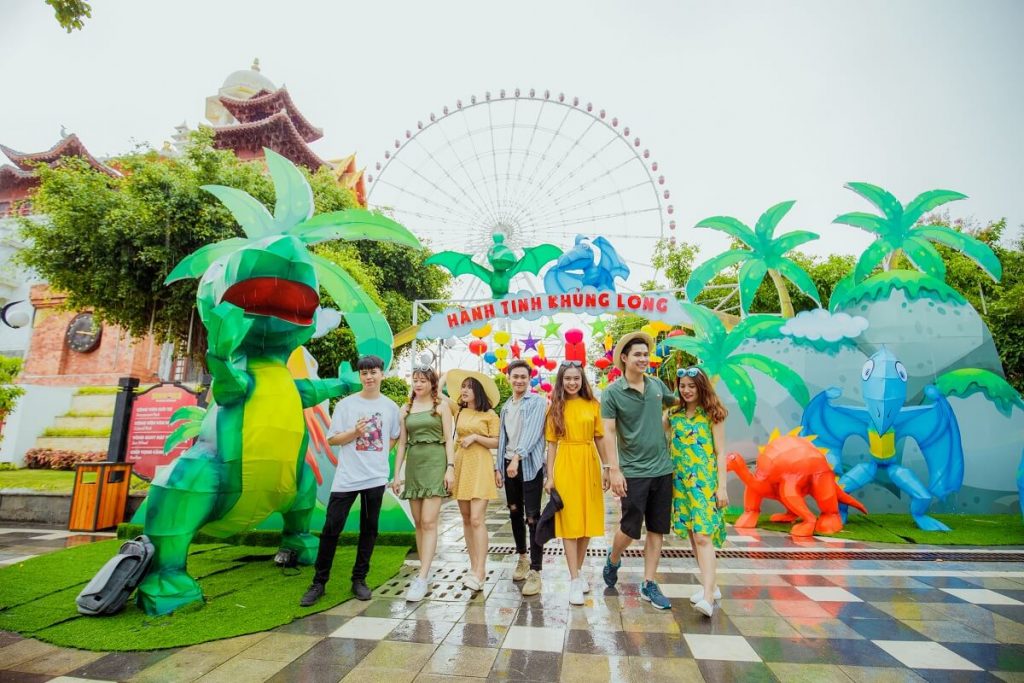 After the dreamy journey through 'Planet of giant creatures', explorers will find themselves venture into 'Dinosaur planet'.
A marvelous Jurassic park will emerge with tycoon dinosaurs, herbivorous dinosaurs, underwater dinosaurs to newborns with sparkling eyes.
Marvel fans should not miss the 'Superhero planet' – home of Spiderman, Batman, Ironman, Hulk and even cupids with heart-breaking arrows. Just crawl up into the interactive game simulators and kids can get to become their favorite superhero.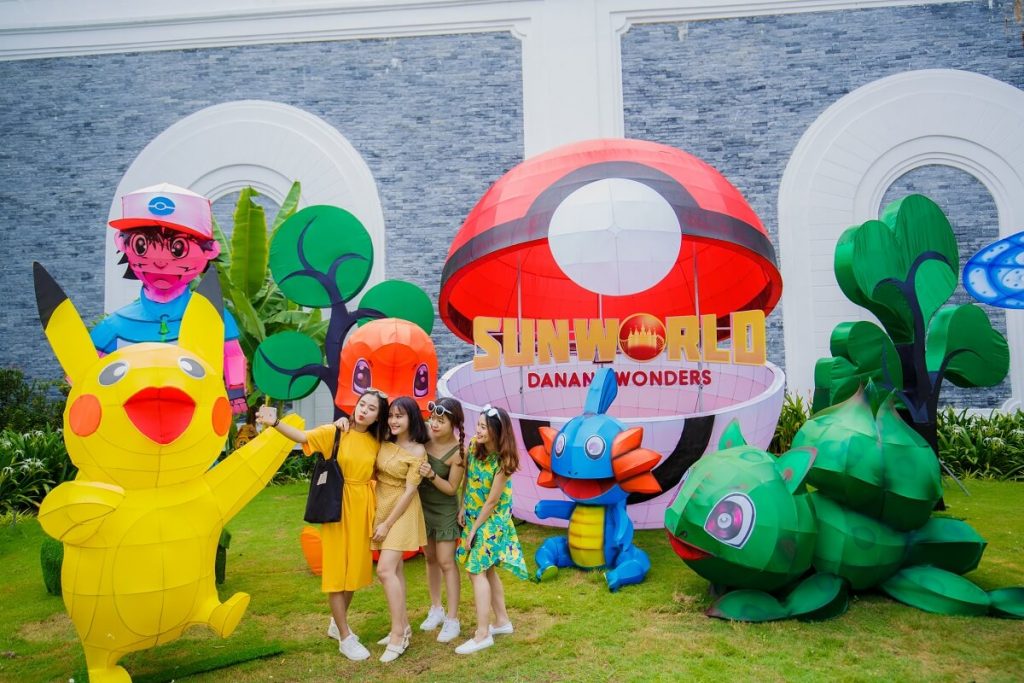 At the end of the childhood passage is 'Pokémon planet' with lanterns featuring adorable characters in Pokémon series and Pokémon Go such as Pikachu, Satoshi…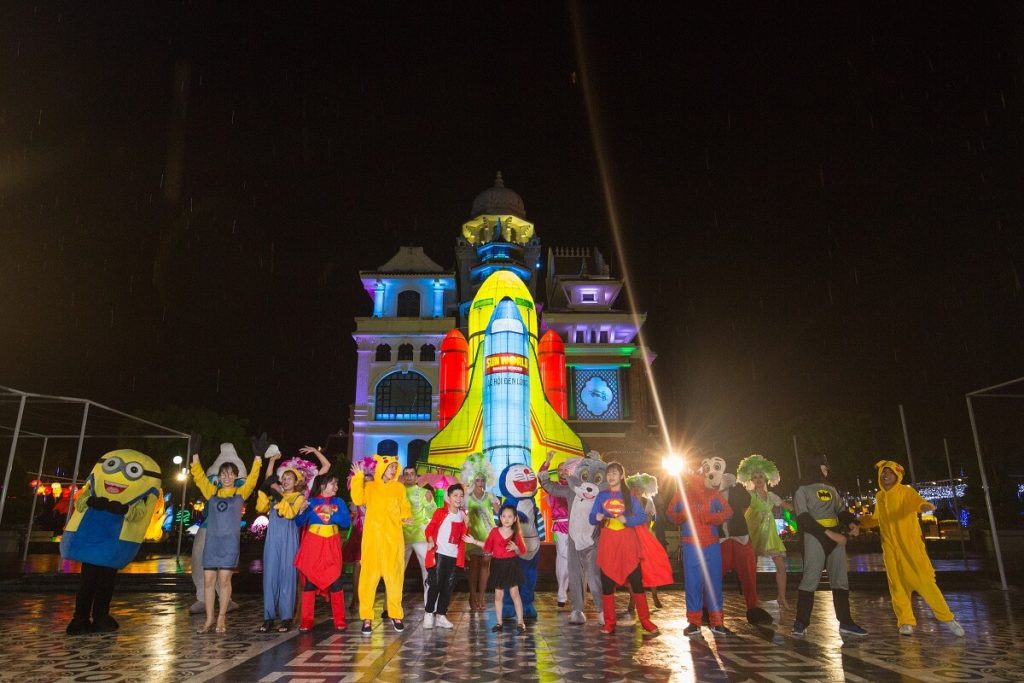 One of the highlights at Lantern Festival 2018 is the show-off of Sun World spaceship – the largest in Vietnam. It is expected to set Guinness record at the opening of the festival.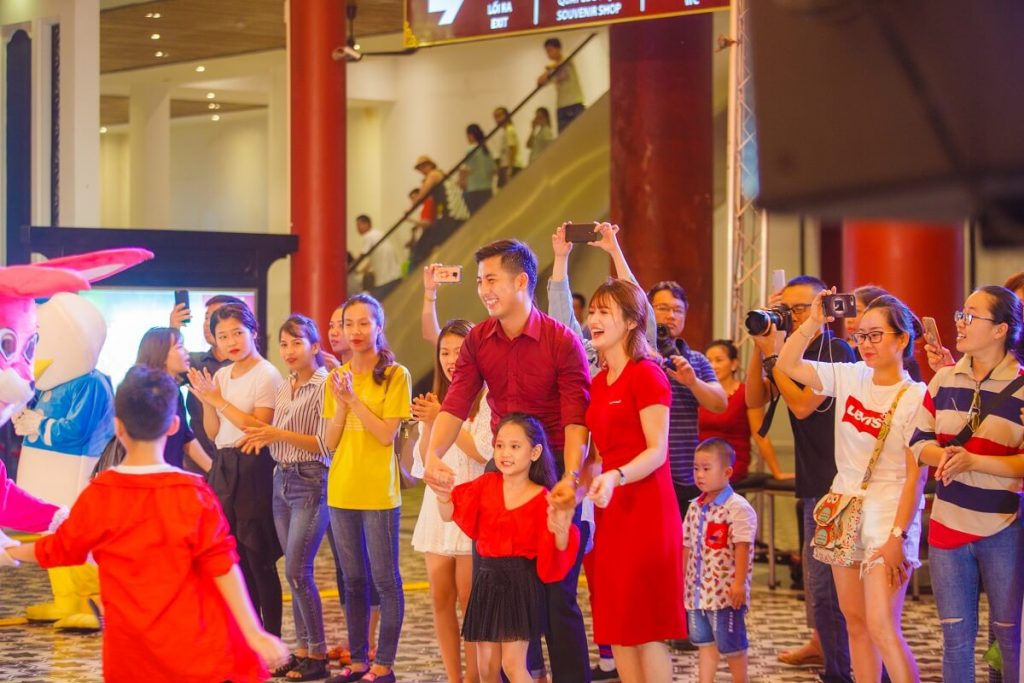 Apart from the mesmerizing lanterns, Sun World Danang Wonders has a lot to offer visitors this summer, with its vibrant side events and activities. Kids will get excited by aerobic shows, fairy dancing, lion dance, dinosaur dancer, magic tricks by Ukraine artists, superhero dancer…
Parents and children alike will be fixed upon the dazzling performance of Ukraine dancers in 'Carnival of light and fairyland' or the Ballet with lanterns…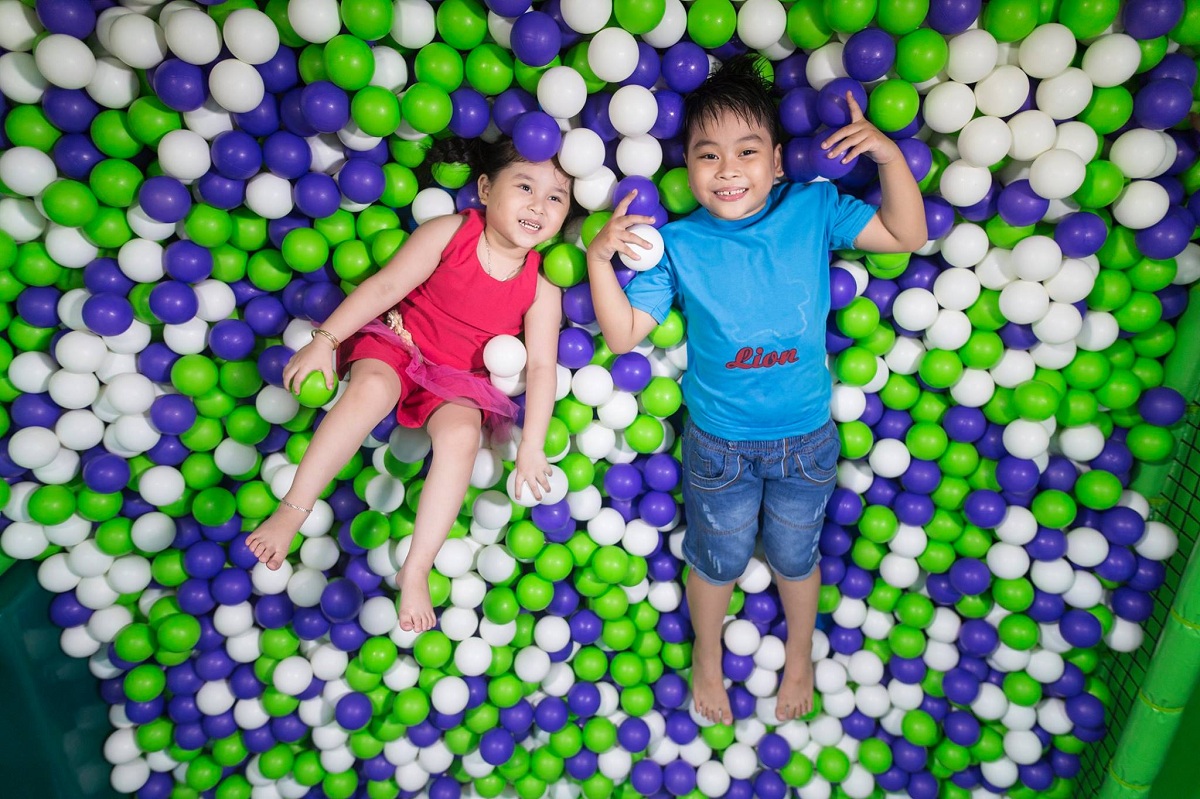 Hand-crafting a lantern yourself and take home an original souvenir for your loved ones will be a unique experience. Parents have a lot of options to treat their children to a fun night with various toy shops, arty balloons, colorful lanterns…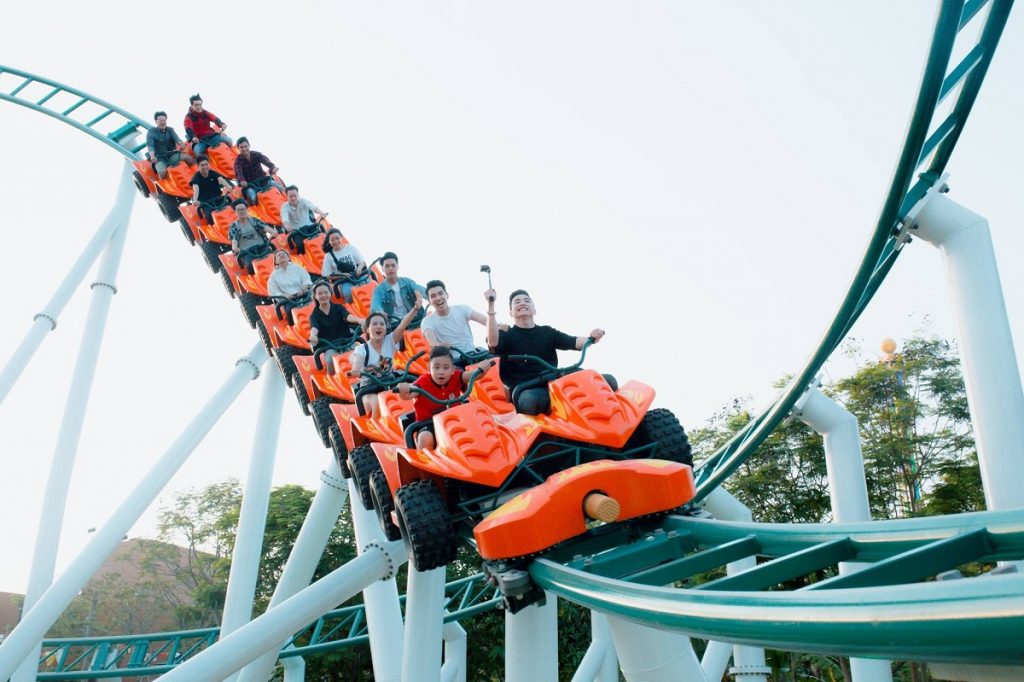 Coming to Lantern Festival at Sun World Danang Wonders, you will not only get to enjoy a colorful magical light festival but also many outdoor games ranging from romantic-feeling Fairy Tea House, Journey to the West, Festival Carousel to thrill games such as Queen Cobra, Golden Sky tower… and hundreds of other indoor games.
One not-to-miss spot is the sky train Paradise Fall, a Swedish masterpiece released just last April, with 180-degree roll which is bound to set a daring challenge for thrill seekers.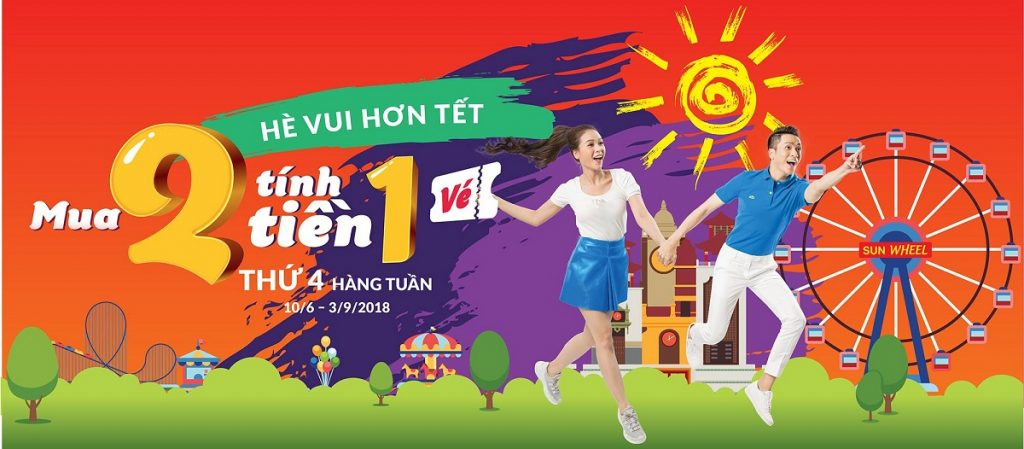 Setting a new record, putting up a stunning event with ingenious lantern designs and bringing guests to a fantasy land that couldn't be more awesome, Lantern Festival at Sun World Danang Wonders is definitely the one-of-its-kind experience during this fireworks season in Danang city.
Throughout the festival, Sun World Danang Wonders runs 'Happy Wednesday' promotion. When buying All in One tickets on Wednesdays, guests will be given 1 ticket (same package) for free. More information at https://danangwonders.sunworld.vn/
Sun World Danang Wonders- 1 Phan Dang Luu, Hai Chau, Danang.
Phone: 0236 3681 666
Opening hours: Mon – Fri: 15:00-22:00 | Sat, Sun: 9:00-22:00
Nhi Cao – Lost in magic at Lantern Festival 2018 in Danang