Danang November Highlights – Hello Winter!
November is the transition month between autumn and winter, but Danang only gets hotter with many experiences awaiting locals and tourists.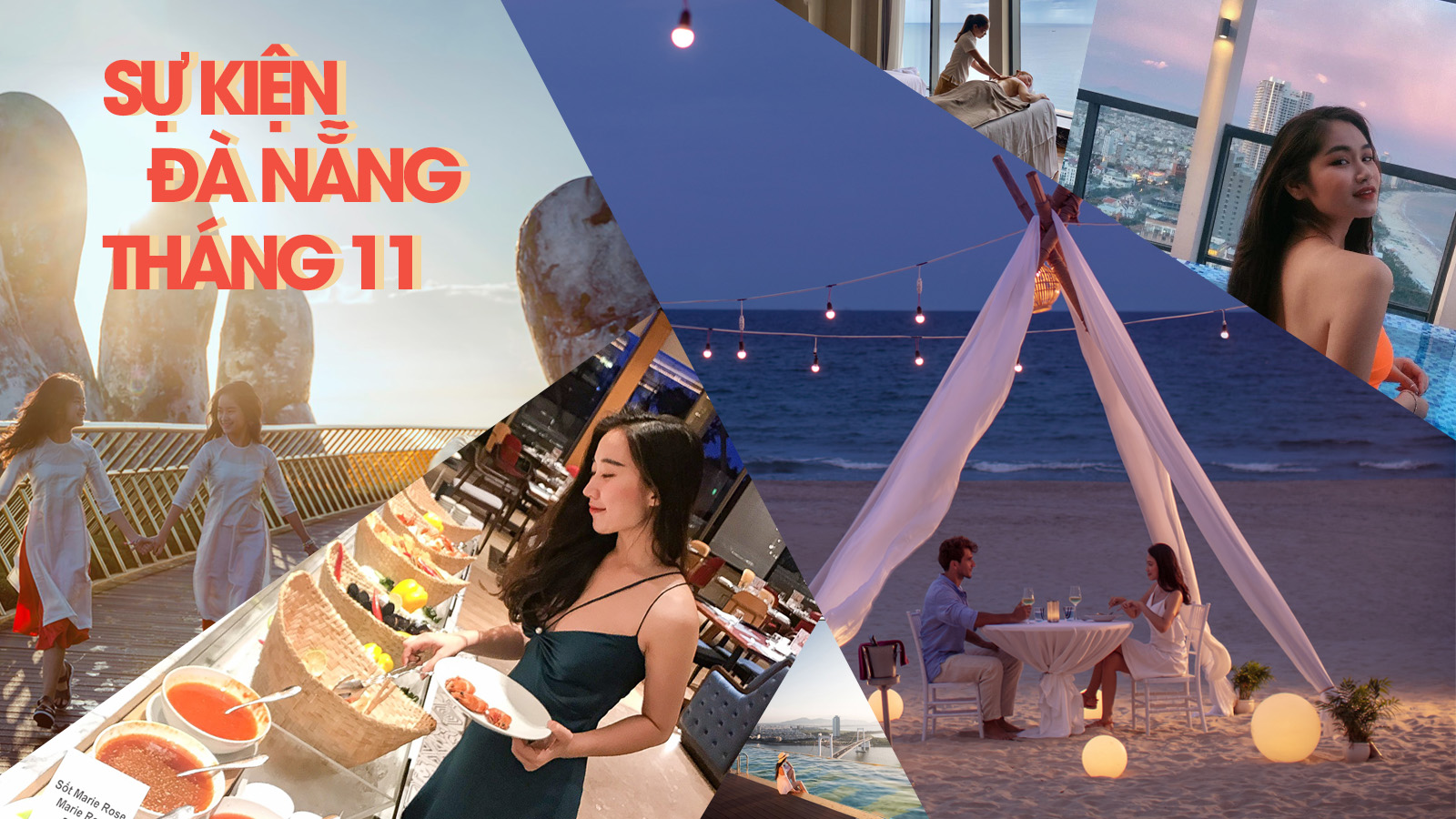 Check out with Danang FantastiCity some of the highlights you should not miss, especially the events for Vietnamese Teachers's Day!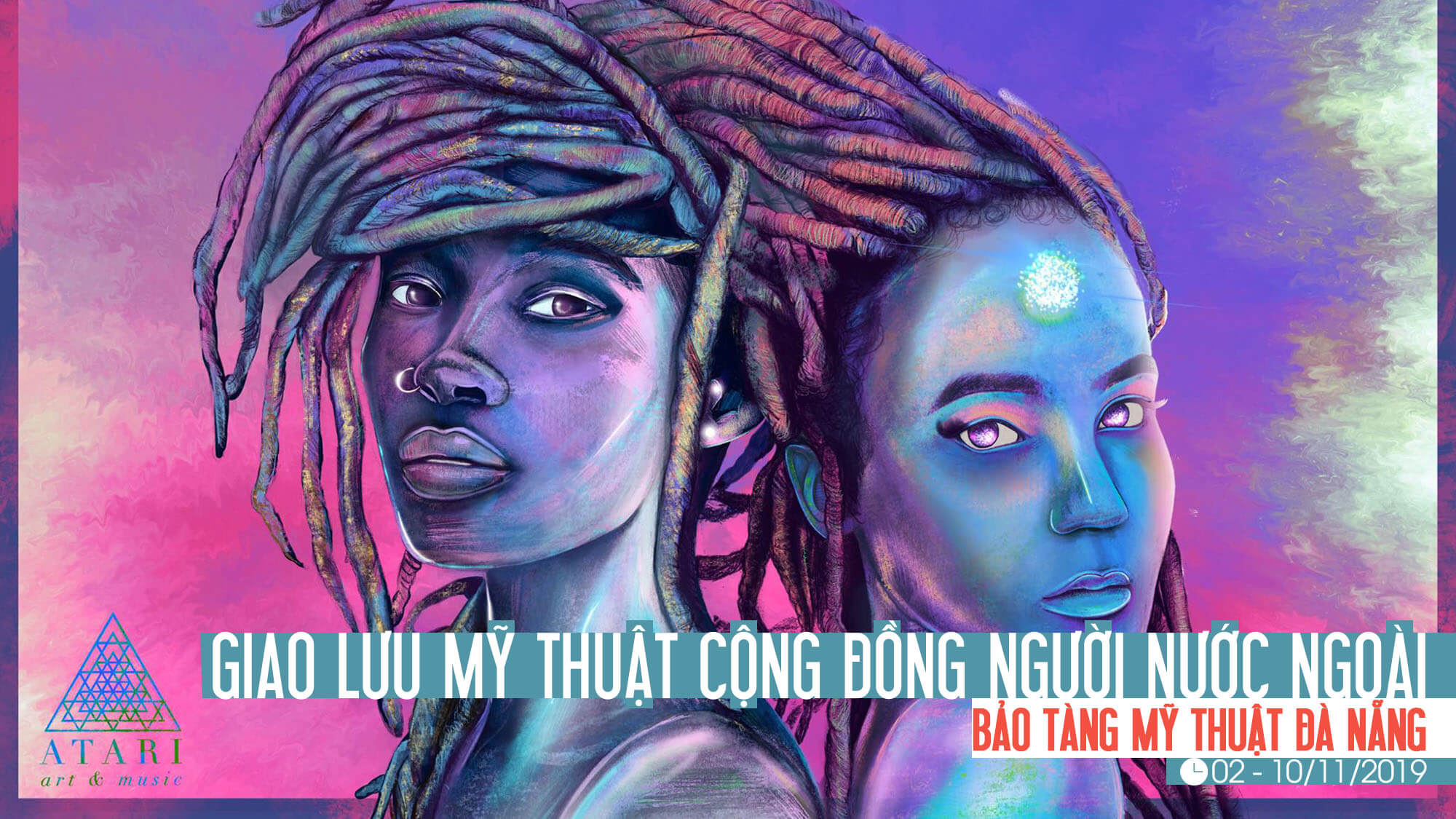 1. DANANG INTERNATIONAL ARTS EXCHANGE
Time: from 02/11 -10/11/2019 | Location: Danang Fine Arts Museum| 78 Le Duan
"Danang International Arts Exchange" is an art event organized to create connection between the expat community living and working in Danang with the locals, contributing to the image of a dynamic, active, young Danang city, as well as introducing to the public of Danang different art ideas and perspectives from different cultures in the world.
The main activity of the event is the art exhibition of nineteen artists from 9 different countries, working in Danang and surrounding areas, expressing the cultural diversity and art creativity in Danang.
In addition, there are exchange activities for art lovers, especially children, in order to create an opportunity for real experiences via interactive activities. The event will last until 10/11/2019.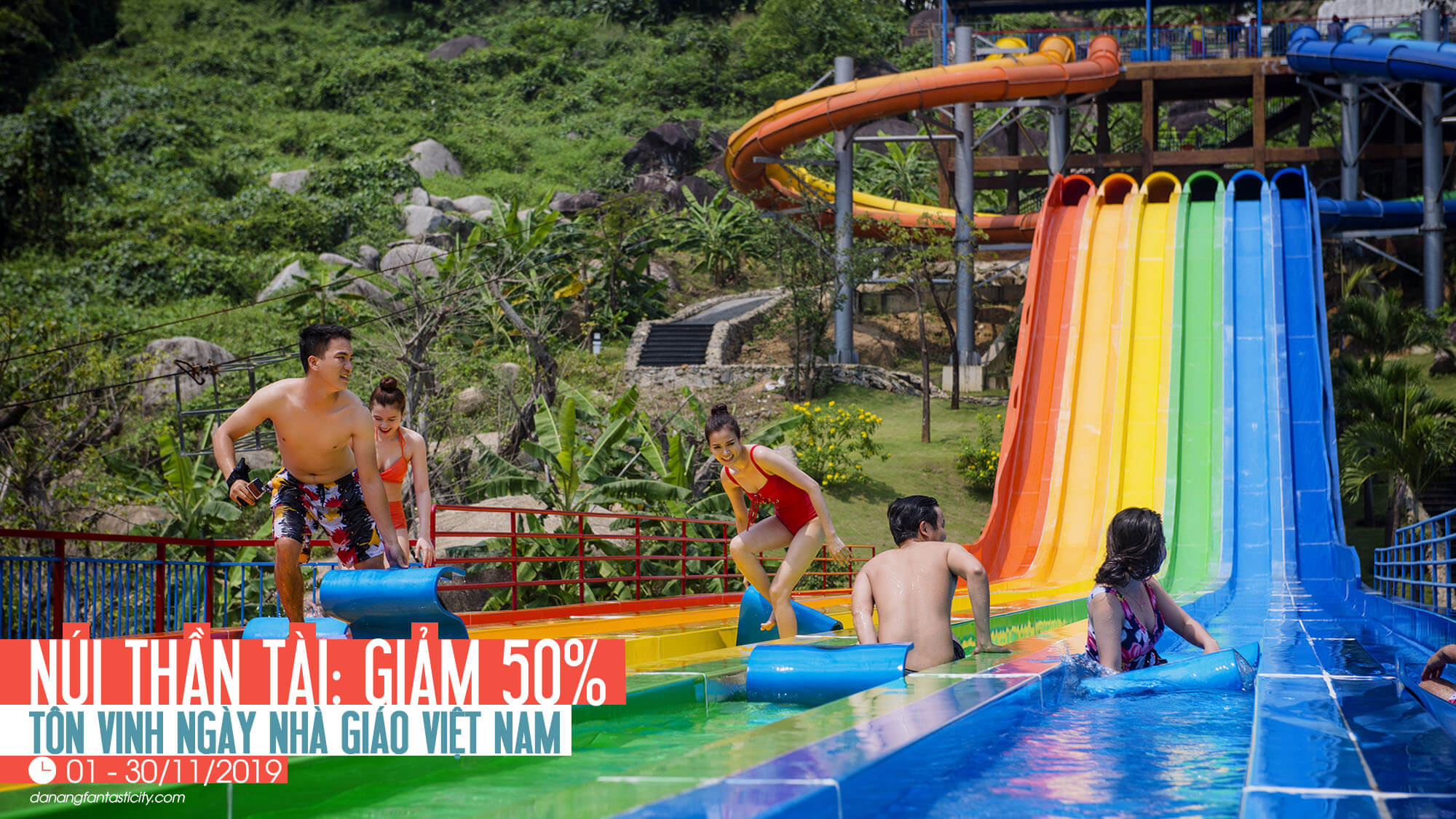 2. HOT SPRINGS PARK – 50% DISCOUNT: HONOURING VIETNAMESE TEACHERS' DAY
Time: from 01-31/11/2019 | Location: Nui Than Tai Hot Springs Park | Phu Tuc Village, Hoa Phu Commune, Hoa Vang District, Danang City, Vietnam
Nui Than Tai Hot Springs Park has special entrance fee discount for all Vietnamese teachers and students on the occasion of Vietnamese Teachers' Day, applicable from 1-30/11/2019.
Specifically, general tickets for all female tourists will be discounted from 350,000vnd/person to 175,000vnd/person. Teachers and students showing their teacher or student IDs at check-in counter will also receive discounts from 350,000vnd to 175,000vnd/person.
Coming to Nui Than Tai, tourists can enjoy many free services: hot mineral water at Huyet Long spring, dry and wet sauna, slides on lazy river, Jacuzzi pool, water park, visits to Than Tai Temple, dinosaur park, visual game, 9D and 12D movies…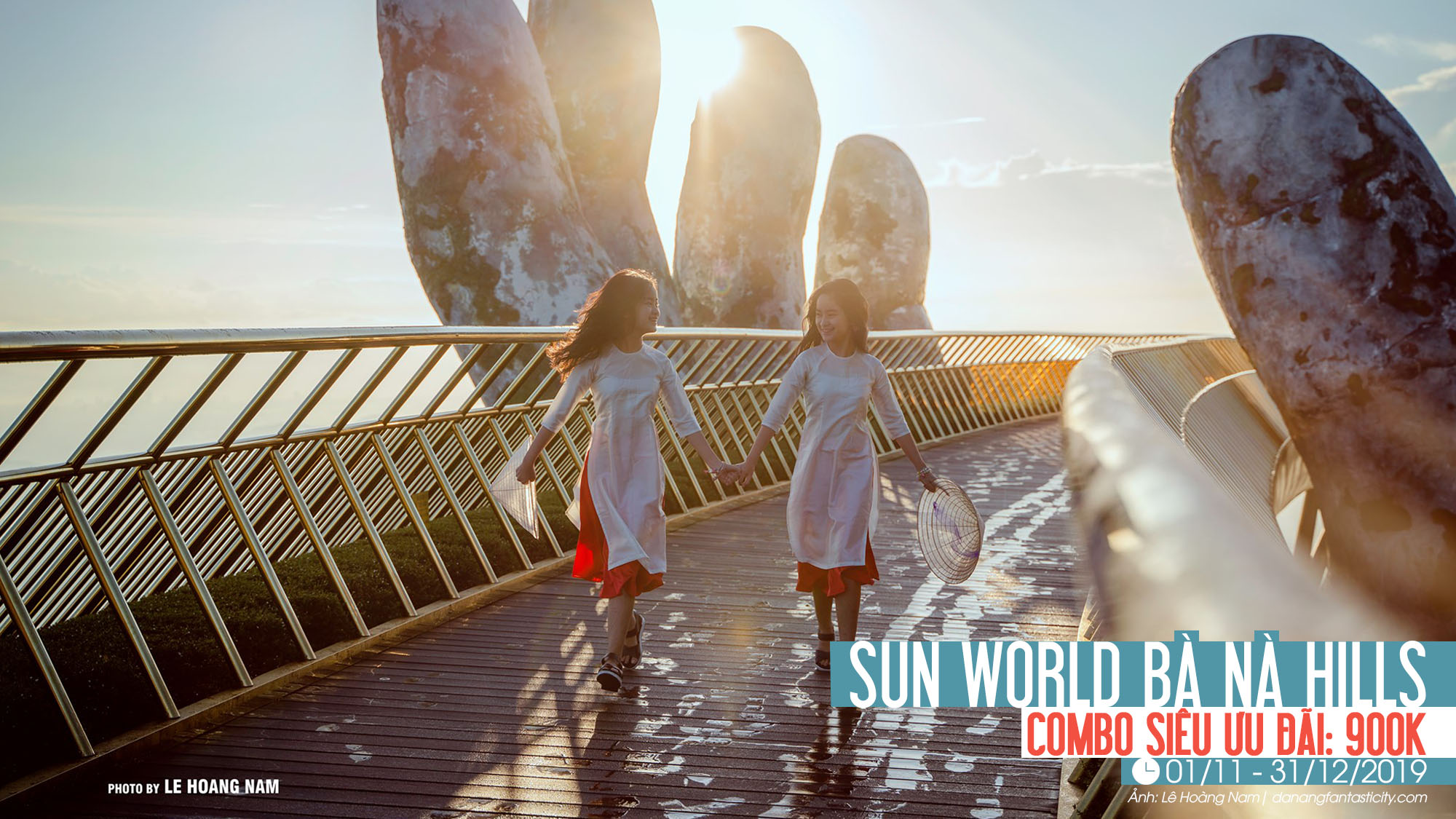 3. SPECIAL CABLE CAR CAR + BUFFET COMBO FOR 900K
Time: from 01/11-31/12/2019 | Location: Sun World Bana Hills
From now til end of 31/12/2019, Sun World Ba Na Hills  will apply SPECIAL COMBO including cable car, buffet and drinks for only:
Tourists from outside Danang: 900,000VND/adult, 700,000VND/child
Tourists from Danang: 600,000VND/adult, 400,000VND/child
Special combo include:
Cable car tickets (Value of 750,000VND/adult – 600,000VND/child)
Lunch buffet (Value of 250,000VND/adult – 150,000VND/child)
One drink
Come to experience Sun World Ba Na Hills now – where festivals never end!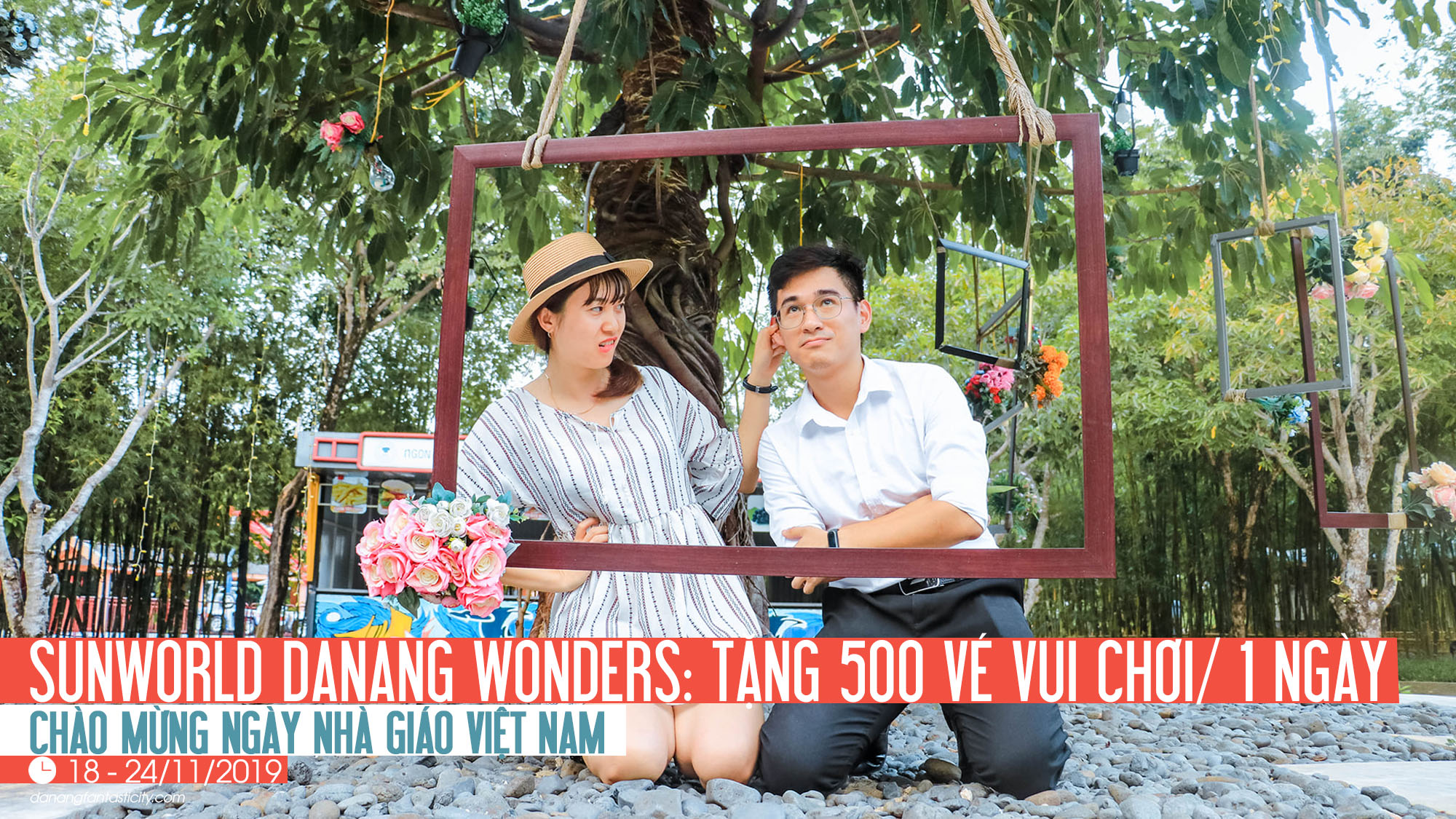 4. SUNWORLD DANANG WONDERS: HAPPY VIETNAMESE TEACHERS'DAY
Time: 18-24/11/2019 | Location: Sun World Danang Wonders
Sun World Danang Wonders honours all teachers and students in Vietnam this year on the occasion of Vietnamese Teachers' Day:
500 FREE tickets from 18h00-19h00 on 18-24/11/2019.
With the ticket, all visitors can experience many great games. Come and get your experience!
* Condition: Bring teacher or student ID at check-in counter.
5. NUMEROUS END-OF-YEAR DISCOUNTS: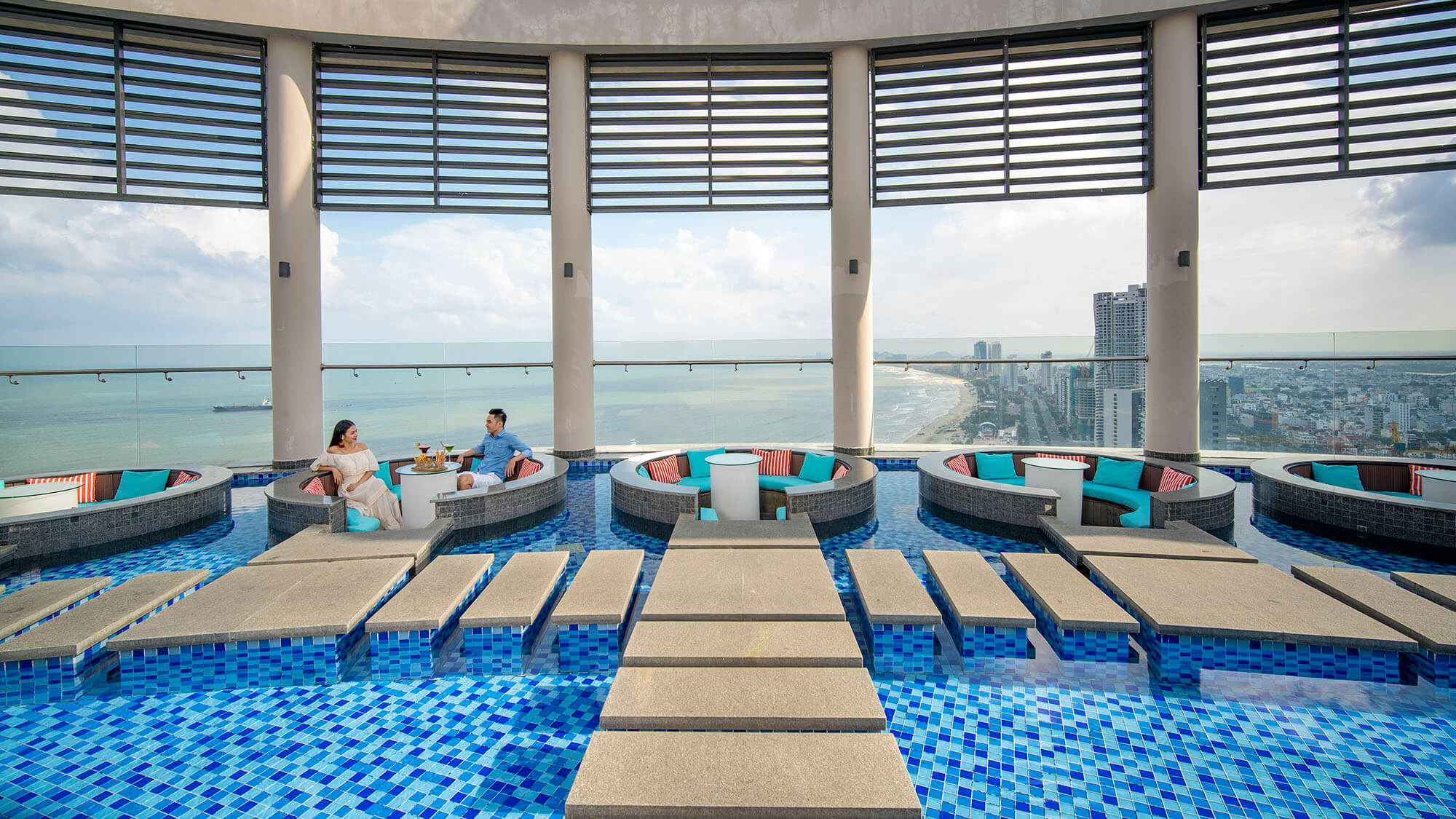 This November, Four Points by Sheraton Danang happily announces that their seafood and BBQ party Surf & Turf every Sunday night is back! In addition, with only 100,000 VND, you can enjoy unlimited local beers and drinks.
Four Points by Sheraton Danang
Address: 118/120 Vo Nguyen Giap, Phuoc My Commune, Son Tra District, Danang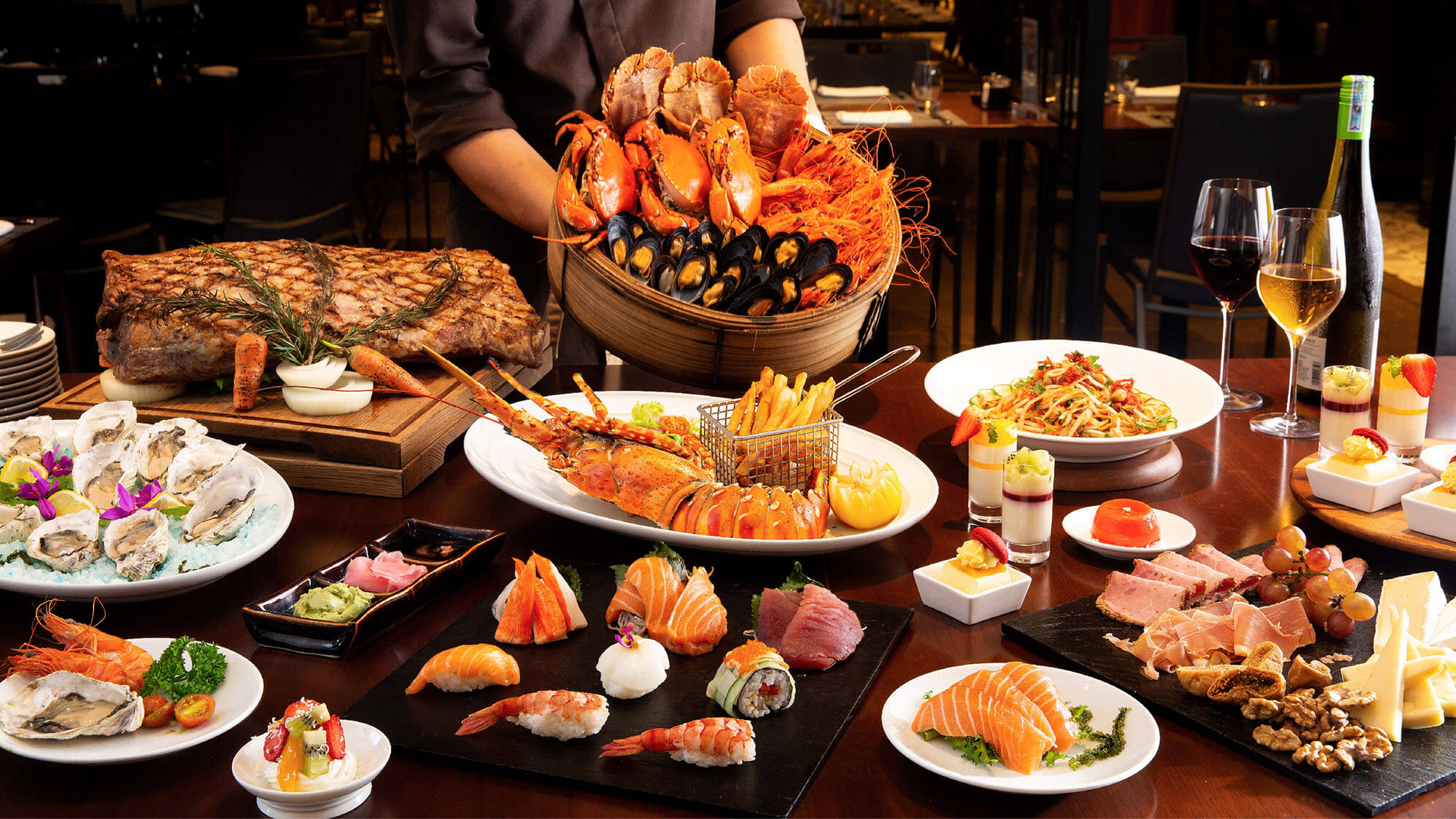 With only 899,000++VND/guest and drinks, you can already enjoy the best 60 dishes at the biggest seafood buffet party in Danang!
Hilton Danang
Address: 50 Bach Dang, Hai Chau 1, Hai Chau District, Danang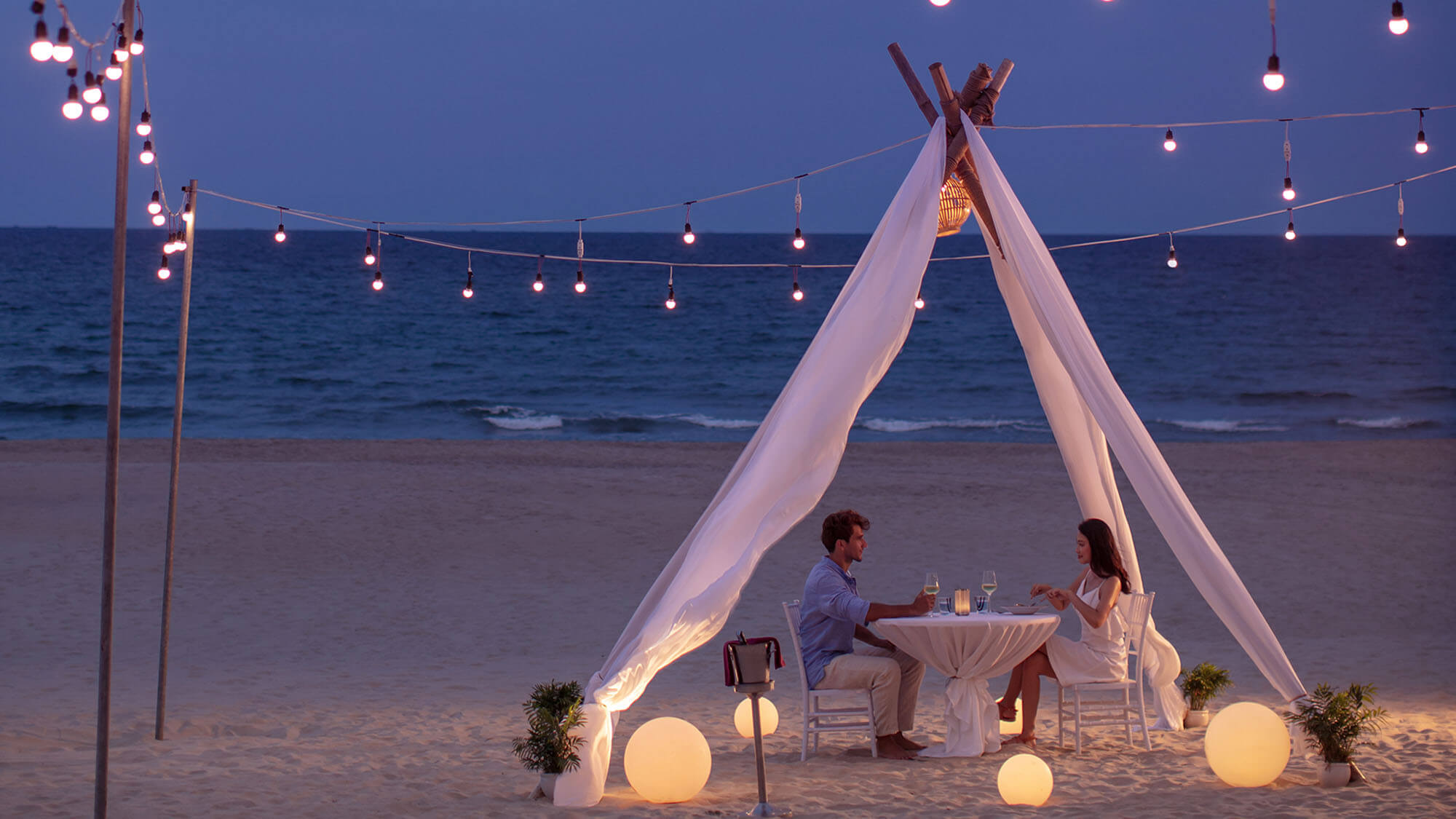 Experience a wonderful 2-night vacation with many benefits: 5000 reward points of Marriott Bonvoy, connect and celebrate with your friends and companies in an intimate are at The Retreat and 1,500,000 VND per day for top culinary services at any restaurants or bars in Sheraton Grand Danang during your stay.
Sheraton Grand Danang
Address: 35 Truong Sa, Hoa Hai Commune, Ngu Hanh Son District, Danang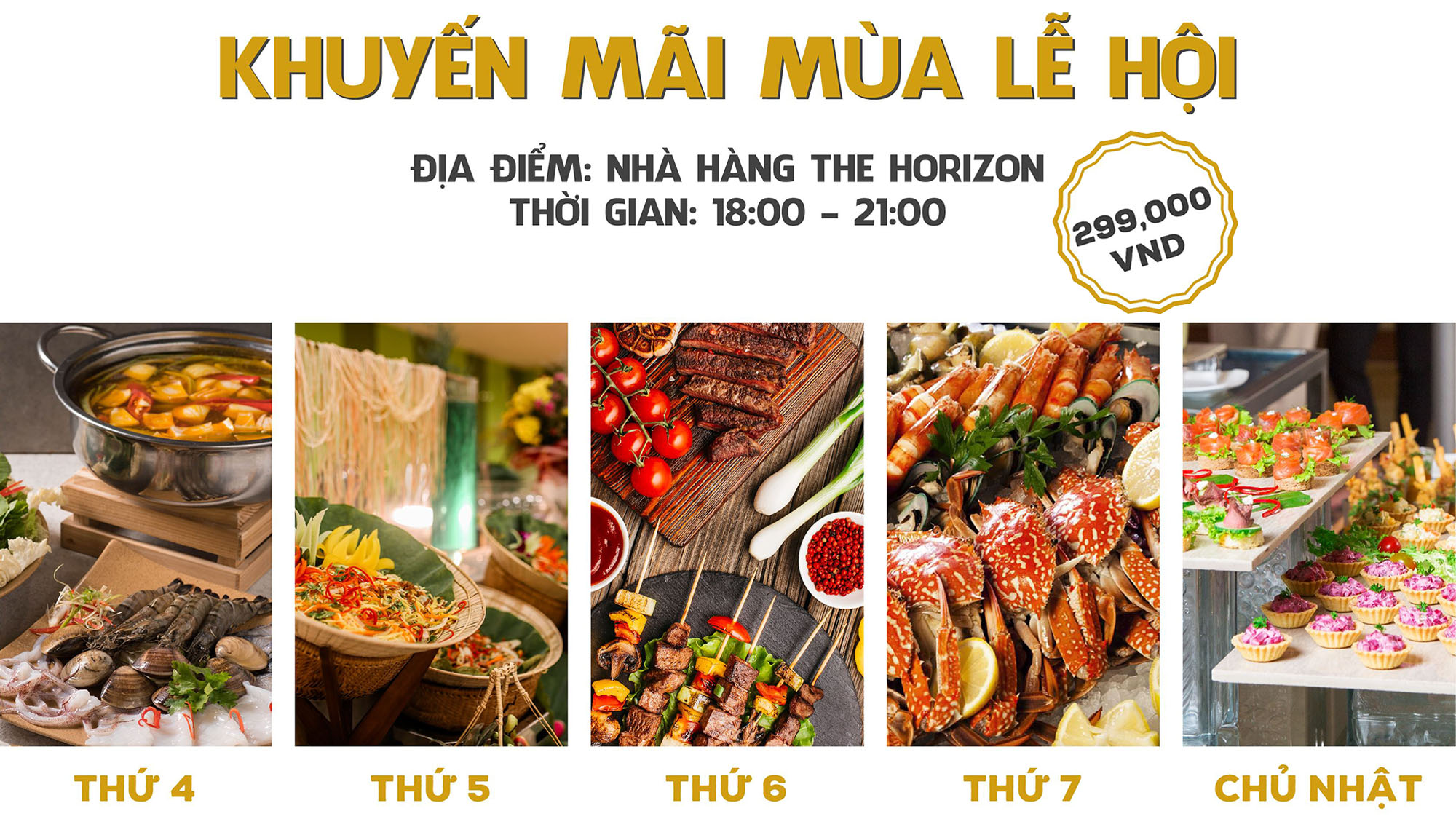 Come to Danang Golden Bay from Wednesday to Sunday nights every week to enjoy different themed-buffet from hot pot buffet to seafood parties, from international cuisines to Vietnamese dishes with a variety of choices.
Also in this festive season, Danang Golden Bay has launched the "Year End Party" full of surprises with many discounted prices from only 400,000++/guest, which will be an ideal choice for intimate or fancy dinners for you to enjoy the best memorable moments.
For more information, contact 0236.3878.999
Danang Golden Bay
Address: Le Van Duyet, Nai Hien Dong Commune, Son Tra District, Danang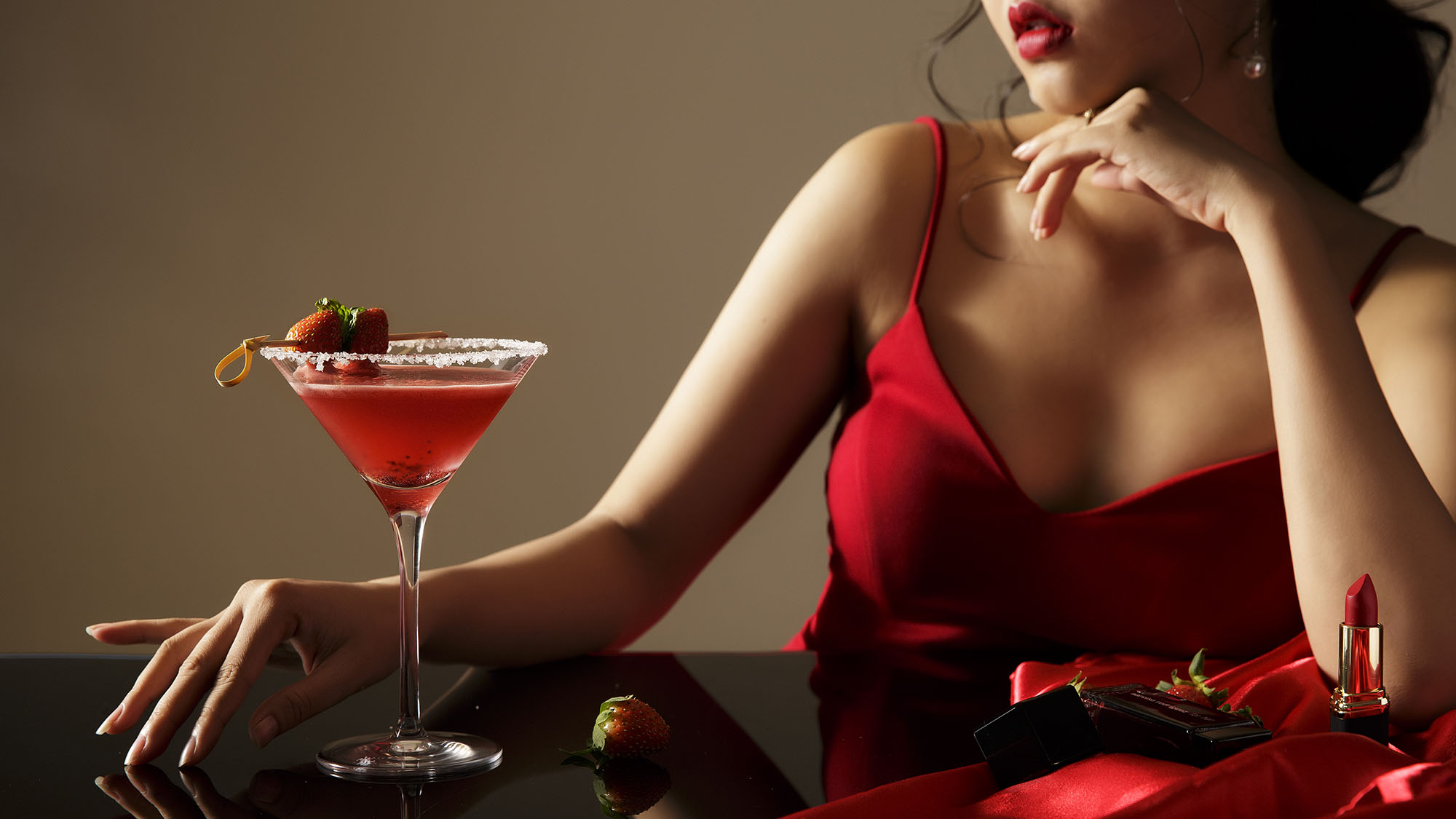 At the Infinity Bar – "Best bar in Danang" every Sunday afternoon, you can enjoy exquisite appetizers, scrumptious main dishes and unique desserts. All are made with the best-quality ingredients like cheese; ham; salad and glass jar vegetables; high quality seafood (i.e. salted salmon; mussel…)
Pullman Danang Beach Resort
Address: 101 Vo Nguyen Giap Street, Khue My Ward, Ngu Hanh Son District, Da Nang
Diamond Sea is one favourite destination of locals and tourists to spend time with their families and loved ones during Christmas and New Year's seasons. Diamond Sea Hotel is a 4-star beach hotel next to the famous My Khe beach.
Diamond Sea Danang

Address: 232 Vo Nguyen Giap, Phuoc My, Son Tra, Danang
Binh Phan – Danang November Highlights – Hello Winter!
Latest Posts