A High-end Airline from Taiwan, STARLUX Airlines Inaugural Route Starts In Da Nang, Vietnam Maiden Voyage on 23rd January
A High-end Airline from Taiwan, STARLUX Airlines Inaugural Route Starts In Da Nang, Vietnam Maiden Voyage on 23rd January
Da Nang, January 22, 2020 — The Taiwanese boutique airline STARLUX has officially kicked off its operations in Vietnam, to provide top flight services for Da Nang passengers. The brand-new airline company from Taiwan is positioned as a premium boutique airline. STARLUX Airlines will be debuting its Da Nang-Taipei route, and simultaneously launch its Asian routes with two flights a day from Taipei to Da Nang, three flights a day from Taipei to Macau, and a daily flight from Taipei to Penang on January 23.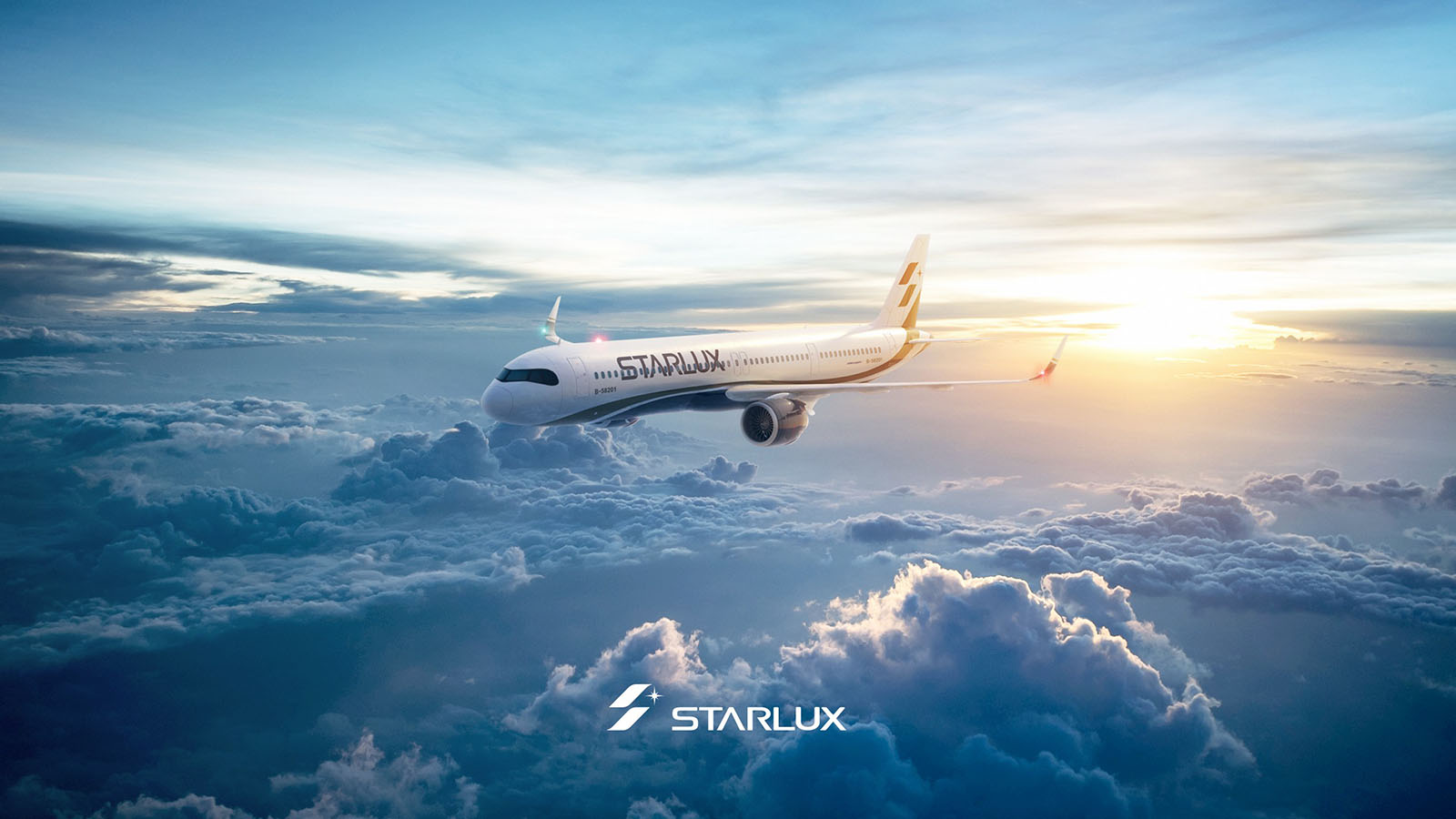 Taiwan has officially launched the sales of tickets and travel packages in Taiwan on December 16, 2019. And Da Nang will start selling on STARLUX's official website and mobile application today at 09:00 am, Jan 22, providing more options to Da Nang tourists travel to Taiwan during the coming Chinese New Year. STARLUX Airlines will continue to develop routes in the future. In addition to flights throughout Southeast Asia and Northeast Asia, future plans include long-haul operation plans with North American routes and the ultimate goal of becoming one of the top airlines in Asia and the world.
Chairman of STARLUX Airlines, Mr. K.W Chang, stated that the company has been pursuing excellence since its establishment in 2018, and has set a goal of becoming the best airline in Asia by providing a high-end flight experience for passengers, addressing five feelings (a sense of respect, nobility, security, comfort, and joy) and five senses (sight, hearing, touch, smell, taste, and perception).
STARLUX Airlines specializes in luxury air travel, allowing passengers to enjoy high-quality and high-standard services; from the design of the aircraft cabins to the fresh appearance of flight attendants' uniforms, STARLUX Airlines strives to create an exquisite experience for passengers.
STARLUX's A321neo has a total of 188 seats in two classes, 8 in business class and 180 in economy class. The interior design is based on the concept of "all comforts of home"designed by Designworks, a BMW Group Company, and adopting the warmth of the earth as the theme. The hardware equipment is built with wide-body specifications. For instance, the business class seat can lie flat at 180 degrees, and the special seat design of the economy class offers more legroom and comforts.
Free Wi-Fi service (Business Class passengers have access to unlimited free STARLUX Wi-Fi on each flight, while Economy Class passengers can enjoy unlimited free text message service) and each seat also has an AVOD in-flight entertainment system so passengers can enjoy their own exclusive theater. For all the flights departs from Taipei, the business class meals are specially prepared by the one-star Michelin Taiwanese restaurant – Longtail, while economy class features Taiwan-based meat brand "Hutong Roasted Meat" to create luxurious roasted meat with rice. The in-flight service spare parts have been carefully designed with high specifications, and there is also the world's one and only signature "Home in the air" on-board fragrance. STARLUX Airlines will provide top-notch, exquisite and detail-oriented flight services.
STARLUX Airlines air tickets will be available for sale today at 09:00 am, Jan 22. For details, kindly log on to the STARLUX's official website (www.starlux-airlines.com).
Attachment: STARLUX Airlines Da Nang-Taipei Flight Schedule from January 23
Route
Flight
Time
Weekly Flight

Da Nang- Taipei

JX702
10:35-14:20
Mondy, Tuesday, Wednesday, Thursday, Friday, Saturday and Sunday
JX1702
18:35-22:20
Monday, Wednesday, Friday and Saturday
18:15-22:00
Tuesday
18:25-22:10
Thursday and Sunday
*STARLUX Airlines reserves the right to adjust the flight schedule at any time. The schedule is subject to change without any prior notice.
[About STARLUX Airlines]
STARLUX Airlines was founded in May 2018. Out of his passion for aviation and determination to cultivate the aviation industry, the founder, K.W Chang, established a luxury boutique airline. Taking safety and quality of aviation service into account to provide travelers the safest and most luxurious flying experience. In order to exceeding passenger expectations, STARLUX is committed to breaking the rigid traditional model and provide intimate and innovative service.
To help protect the environment by conserving energy while providing the utmost cabin comfort, STARLUX Airlines is introducing all 10 of a new generation of passenger aircraft—A321neo—and it is expected that three will be in place before the inaugural flight scheduled for January 23, 2020. STARLUX plans to introduce another nine A350-900s and eight A350-1000s by the end of 2021. The routes will also be expanded to North America. Thus, the fleet is expected to grow to 27 aircraft by the end of 2024 and 50 by the end of 2030.
STARLUX Airlines is scheduled to officially debut its first flight in January 23, 2020. With its hub at Taiwan Taoyuan International Airport, STARLUX Airlines will initially fly routes in Southeast Asia and Northeast Asia, gradually developing its trans-oceanic routes to North America, growing quickly and steadily towards becoming one of the world's leading top airlines.
(Contact information is for presses only.)
STARLUX Airlines Da Nang, Vietnam Branch
Mr. Roger Yen
Phone: +84-236-3538800 #6600
Fax:  +84-236-3538600
Email: rogeryen@starlux-airlines.com
Nga Thiên – A High-end Airline from Taiwan, STARLUX Airlines Inaugural Route Starts In Da Nang, Vietnam Maiden Voyage on 23rd January
Latest Posts