As Vietnam has re-opened its borders for international visitors, luxury railway journeys aboard The Vietage will be back on track on Friday 1st April 2022.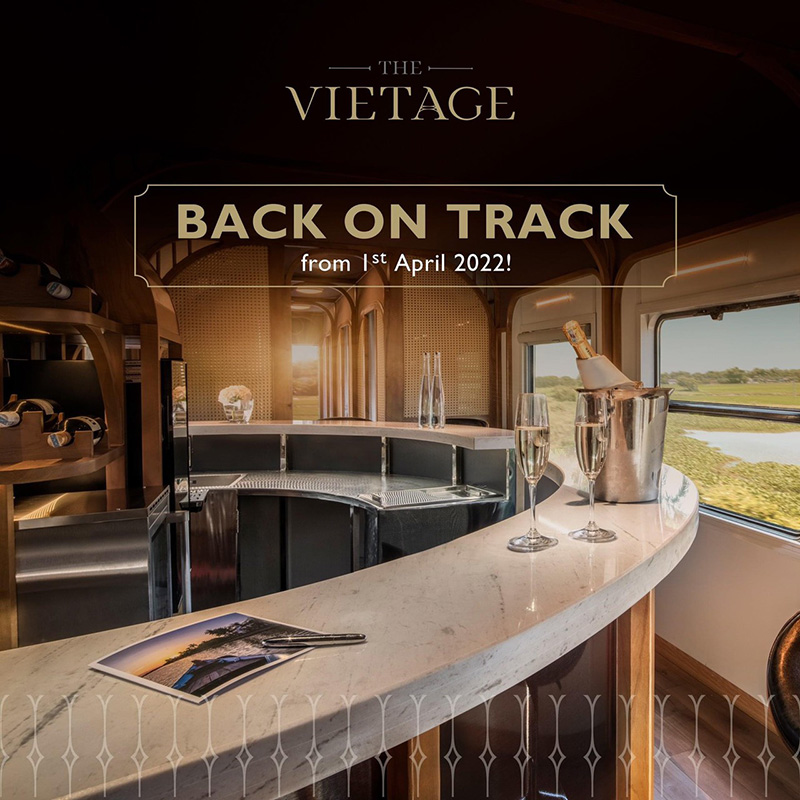 Boarding the carriage for the first time is The Vietage's dedicated manager, Mr Quang Dang Vo, whose previous experience with international luxury hospitality brands in dedicated guest service, will bring an enhanced focus on guest enjoyment and personalized service.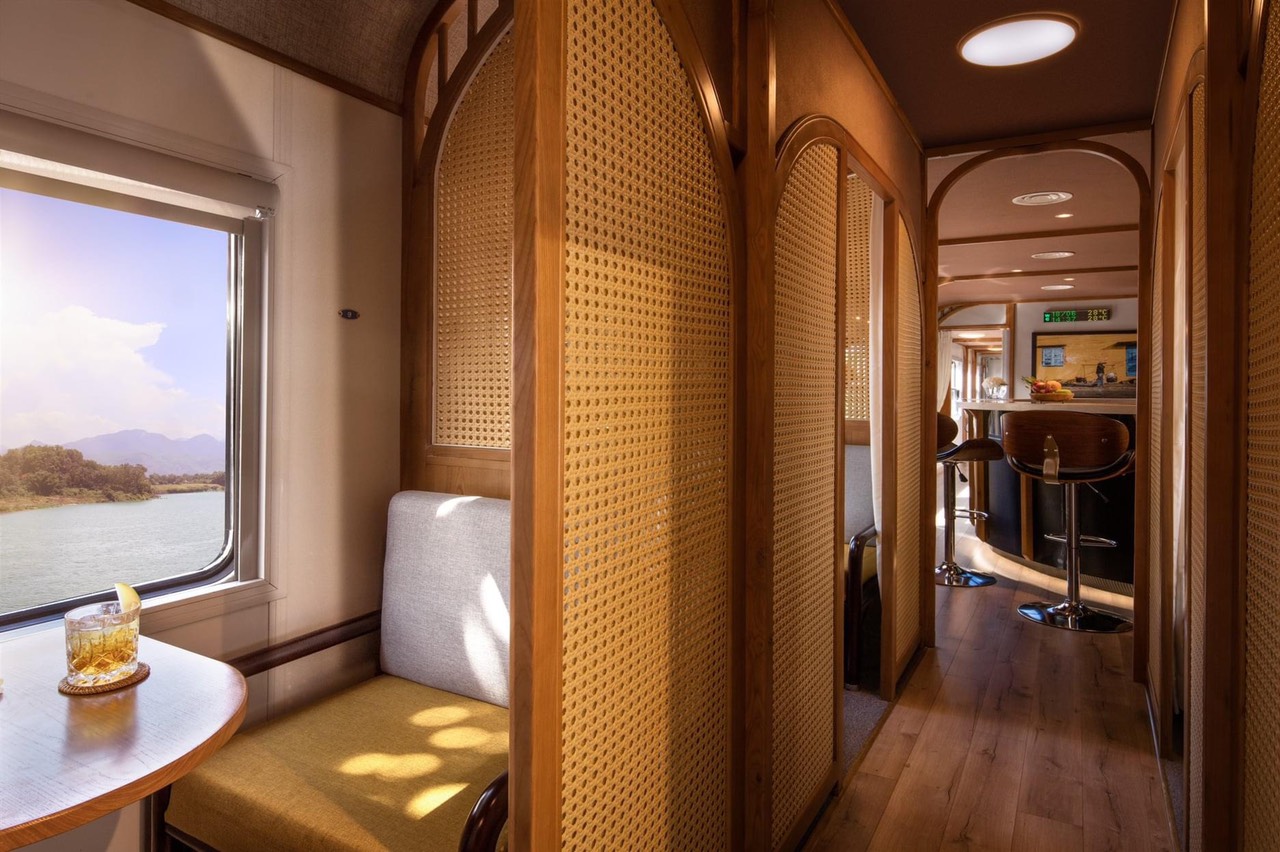 As part of its return, the custom-designed carriage, with just 12 reservation-only seats, introduces an upgraded wine selection, new superior tea and coffee and a menu of exclusively-curated cocktails, all included in the overall ticket price.
 Young train travellers can keep themselves entertained during the journey with new goodies for kids to enjoy. A backpack with a sticker book and toy train is given to every junior guest stepping into the carriage.
A one-way ticket costs US$ 350 per person, including a three-course meticulously created dining experience, free-flowing wines, cocktails, beers, soft drinks, tea and coffee, bar snacks and a 15-minute head and shoulder treatment.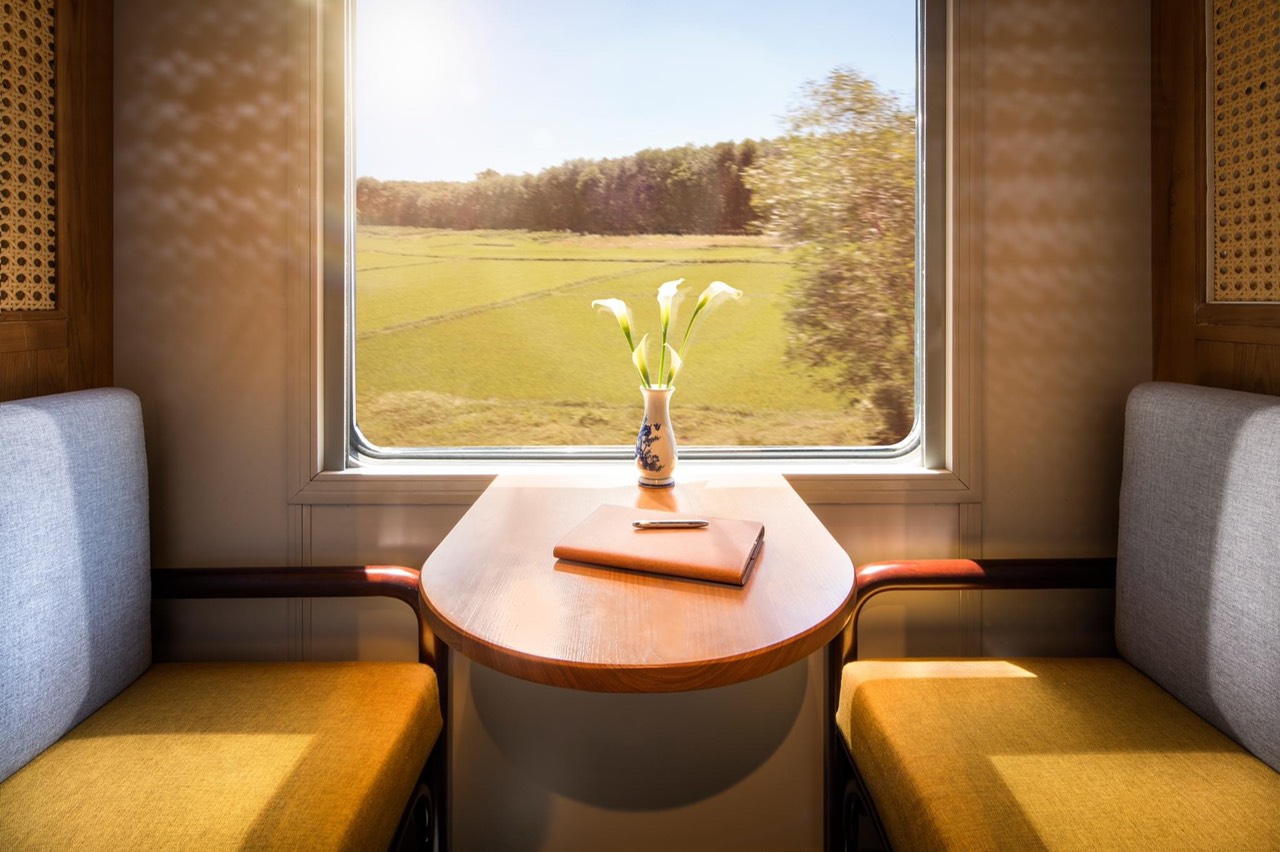 An à la carte menu also offers premium wines, champagnes and treats such as local caviar and the finest selection of both local and international cheeses, all available for pre-purchase.
Developed by Anantara, The Vietage offers memorable luxury travel experiences seamlessly connecting Anantara Hoi An Resort and Anantara Quy Nhon Villas.
Combination accommodation packages and special re-opening offers are available with Anantara Hoi An Resort and Anantara Quy Nhon Villas for guests to experience each destination and can be booked directly on the website at https://www.anantara.com/en/vietnam.
The Vietage also contributes to the 'Dollars for Deeds' programme, in which US $1 per ticket is donated and guests on board are at liberty to make their own contribution. Donations are given to the Kianh Foundation, a not-for-profit charity providing a full-time, customised, special needs curriculum for children with disabilities in the Quang Nam Province of Central Vietnam.
For further information and reservations, please contact The Vietage team on +84 256 368 6168, or at vietage@thevietagetrain.com.
Huan Nguyen
Latest Posts