DevDay Da Nang 2018 – Inspiring IT Movement
Described as the most interactive and anticipated IT event in Da Nang, DevDay Da Nang has grown up rapidly since its first launch in 2015 to around 4500 people and thousands of online viewers.
Gathering people from all levels of the IT sector including IT students, software engineers, managers, educators and entrepreneurs representing diverse perspectives, DevDay has developed a unique and vibrant community in Da Nang.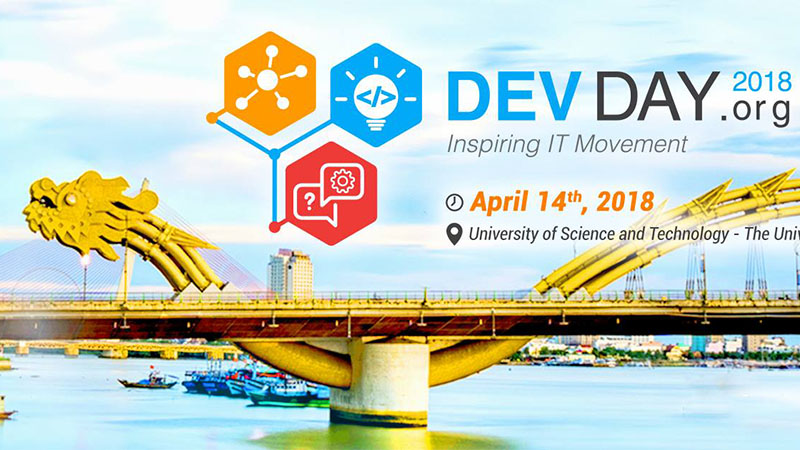 Location: University of Science and Technology – The University of Danang

Time: 14/04/2018, From 07h30 to19h00

54 Nguyen Luong Bang Street – Danang City

(84) 236 7109 123 | (84) 935 102 044
DevDay Da Nang 2018 – the gathering of:
1500+ IT lovers
32 speakers with 32 interesting topics
29 hours of presentation, discussion and knowledge exchange
14 exhibition booths from leading tech companies
And lots of cool gifts:
1000 DevDay cross bags
120 DevDay T-shirts
80 DevDay thermos bottles
3 valuable lucky draw prizes
Spend your day with us and it's totally worth it! DevDay Da Nang 2018 is the chance you don't want to miss.
REGISTER NOW:  www.devday.org
Huan Nguyen – DevDay Da Nang 2018 – Inspiring IT Movement