Coming soon: Art show on the river "Fairytale Trade Port" in Vinpearl Land Nam Hoi An
Coming soon: Art show on the river "Fairytale Trade Port" in Vinpearl Land Nam Hoi An
Impressive – Satisfying – Exciting, these are words the audience will be describing the upcoming art show "Fairytale Trade Port", produced by the legendary Viet Tu, starting from 28/6/2019.
*Free for tourists with entrance tickets to Vinpearl Land Nam Hoi An – 20h every Friday.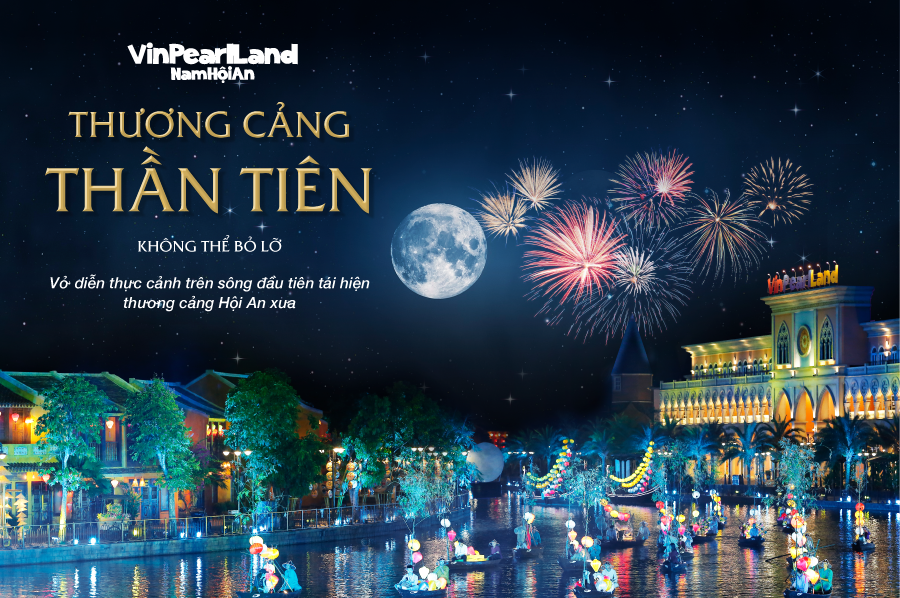 The show relives the old trade port of Hoi An with the images of 12 trade ships, carrying the best products of the five continents.
The impressive lighting effects along the East and West sides of the river will bring the audience back to a busy, buzzing atmosphere of one of the biggest trade port of the East.
Intertwined with the beautiful images is the love story of Ngoc Hoa Princess and Japanese businessman – Asaki Sotaroi.
A lively, colorful and touching Hoi An is waiting for you at "Fairytale Trade Port" – Vinpearl Land Nam Hoi An
Vinpearl Land Nam Hoi An
Street 129, Binh Minh Commune, Thang Binh District, Quang Nam, Vietnam
Hotline: 1900 6677
Binh Phan – Coming soon: Art show on the river "Fairytale Trade Port" in Vinpearl Land Nam Hoi An