3 destinations – 1 message
A joint action program for recovering and promoting tourism in three localities of Thua Thien Hue, Da Nang and Quang Nam
3 DESTINATIONS – 1 MESSAGE
By Thinh Son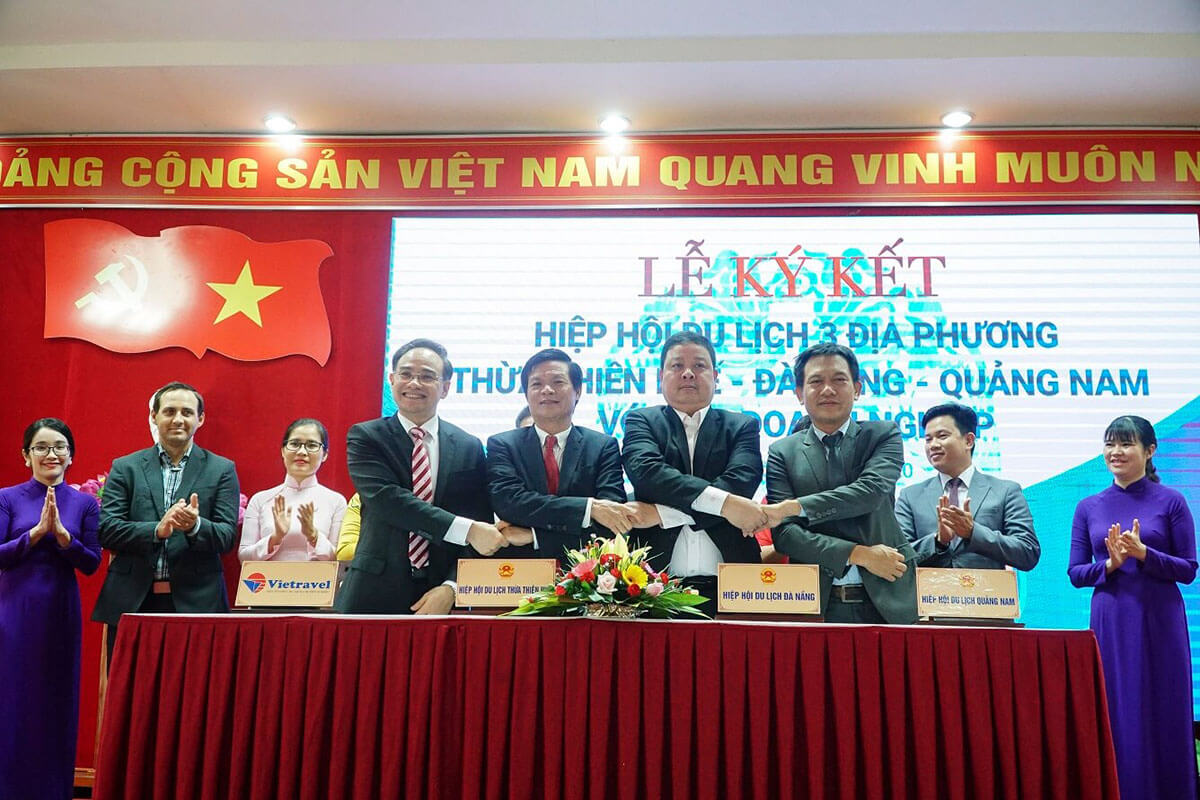 In order to strengthen the linkage and cooperation among provinces and cities in the Central Region, to promote tourism and to create a impetus for recovering tourism industry after COVID-19 pandemic, the People's Committees of three localities of Thua Thien Hue, Da Nang city, and Quang Nam have agreed to implement a joint program on recovering and promoting local tourism through a program for stimulating tourism with the message "Thua Thien Hue – Da Nang – Quang Nam – safe and hospitable destinations".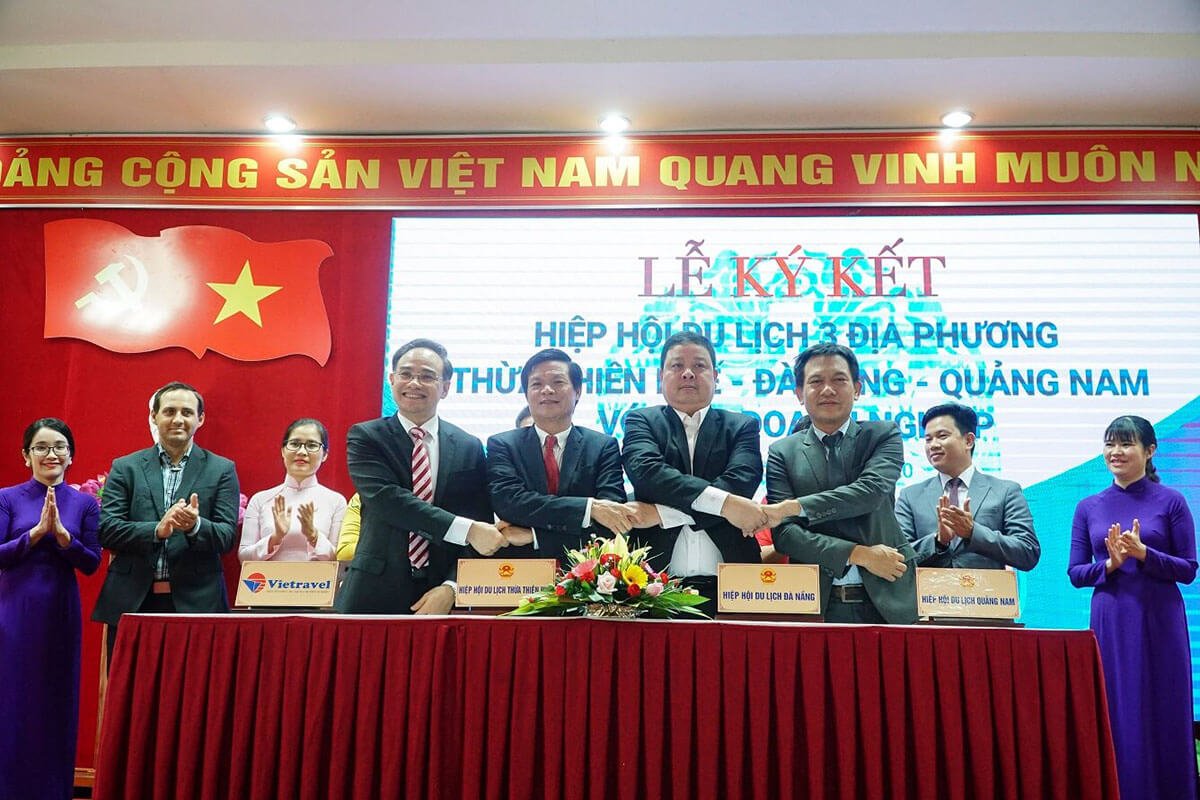 Located in the middle of Vietnam, with abundant natural resources, a rich culture, a long history and a range of UNESCO-recognized heritages, the Central Region plays an important role as a major tourism hub in the region, which attracts over 60% of international tourists to Vietnam and millions of domestic travelers each year. For many years, the tourism of the Central region is estimated to account for nearly 20% to the nation's revenue in the industry. In particular, the provinces of Thua Thien Hue and Quang Nam together with the city of Da Nang are the key destinations along the Central Heritage Road.
Within just less than 300 kilometer, they own the most beautiful beaches in the world, along with their world cultural heritages including Complex of Hue Monuments, Hue Royal Music, Hoi An Ancient Town, My Son Sanctuary; together with ecological areas, biosphere, national forests with diverse flora and fauna, etc. With their such advantages, the three localities have created varieties of localized tourism products including handicraft villages with their own cultural identity, which helps tour operators develop unique tourism products.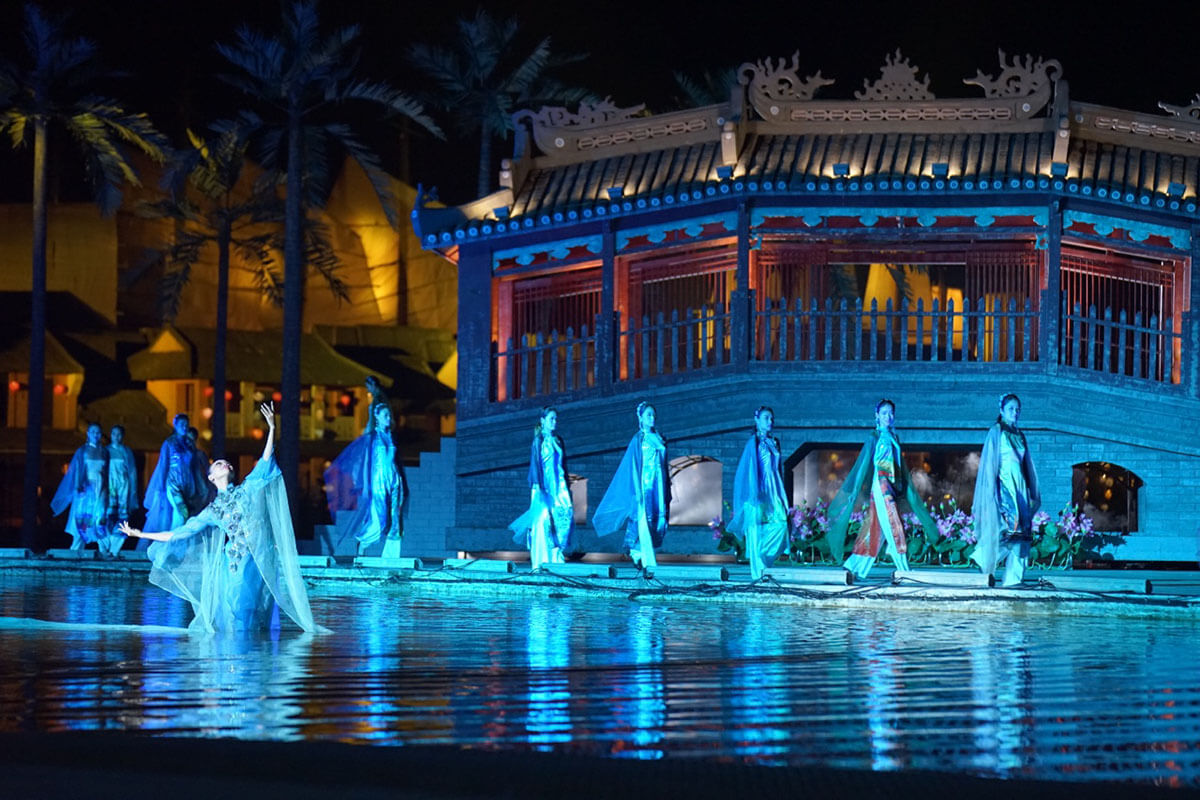 Quang Nam is a land of rich culture and extraordinary people with a long tradition, which is the quintessence for its continuous development in the history, imbued with various cultural values. In recent years, Quang Nam has been strongly acting its role as a bridge for preserving and promoting the world cultural heritages. In 1999, Hoi An Ancient Town and My Son Sanctuary were recognized as the world cultural heritages by UNESCO, then in 2010, Cham Islands at Hoi An was recognized as the World Biosphere Reserve by UNESCO. Thanks to proper investment, Quang Nam tourism has affirmed its increasing position as a key economic sector of the province, attracting great amount of domestic and international visitors.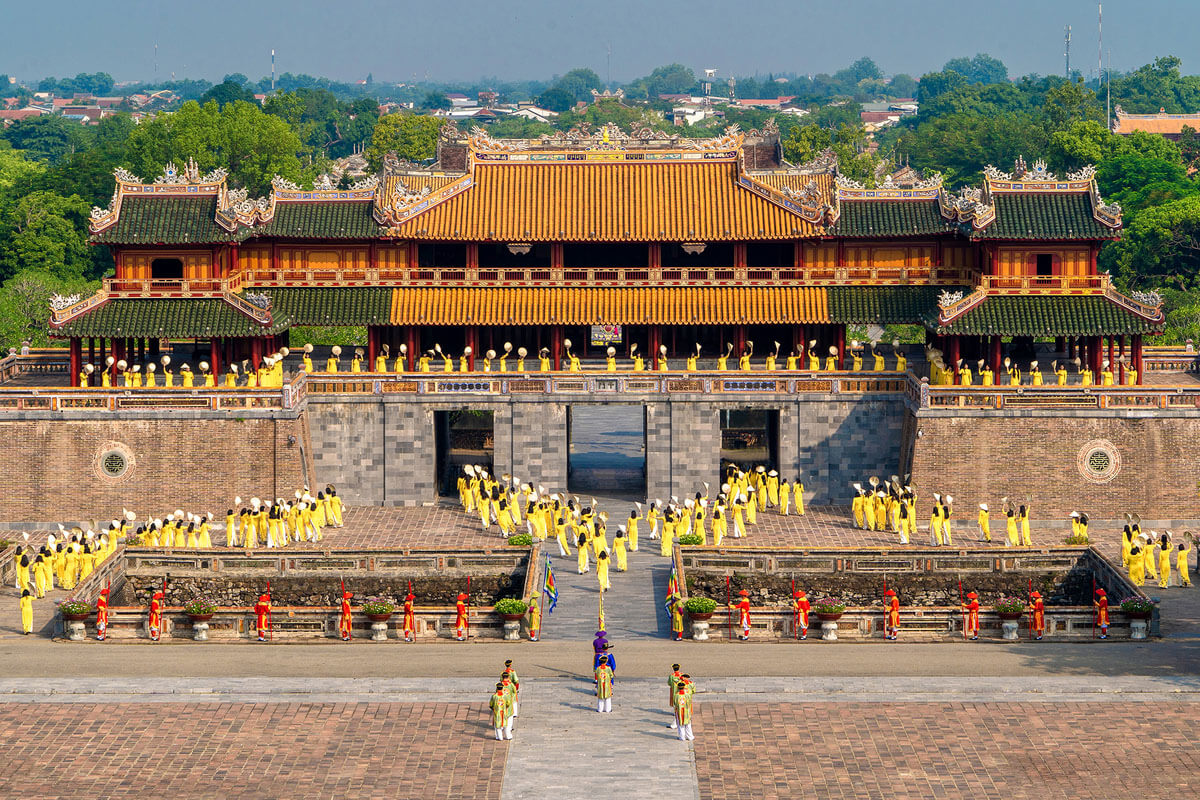 Thanks to many historical relics and beautiful landscapes, Thua Thien – Hue province has long been an appealing destination for domestic and international tourists and is the only one in Vietnam that comprises of up to five UNESCO-recognized heritages.  With its rich history and unique architecture, Hue still retains its unique cultural values to be found nowhere else. On visiting Hue, you can not help being surprised by the poetic beauty of Huong (Perfume) River by Ngu Mountain and Truong Tien Bridge, or the nostalgia of Hue Imperial Monuments Complex which preserves both tangible and intangible cultural heritages containing many symbolic values for the mind and spirit of Vietnamese people.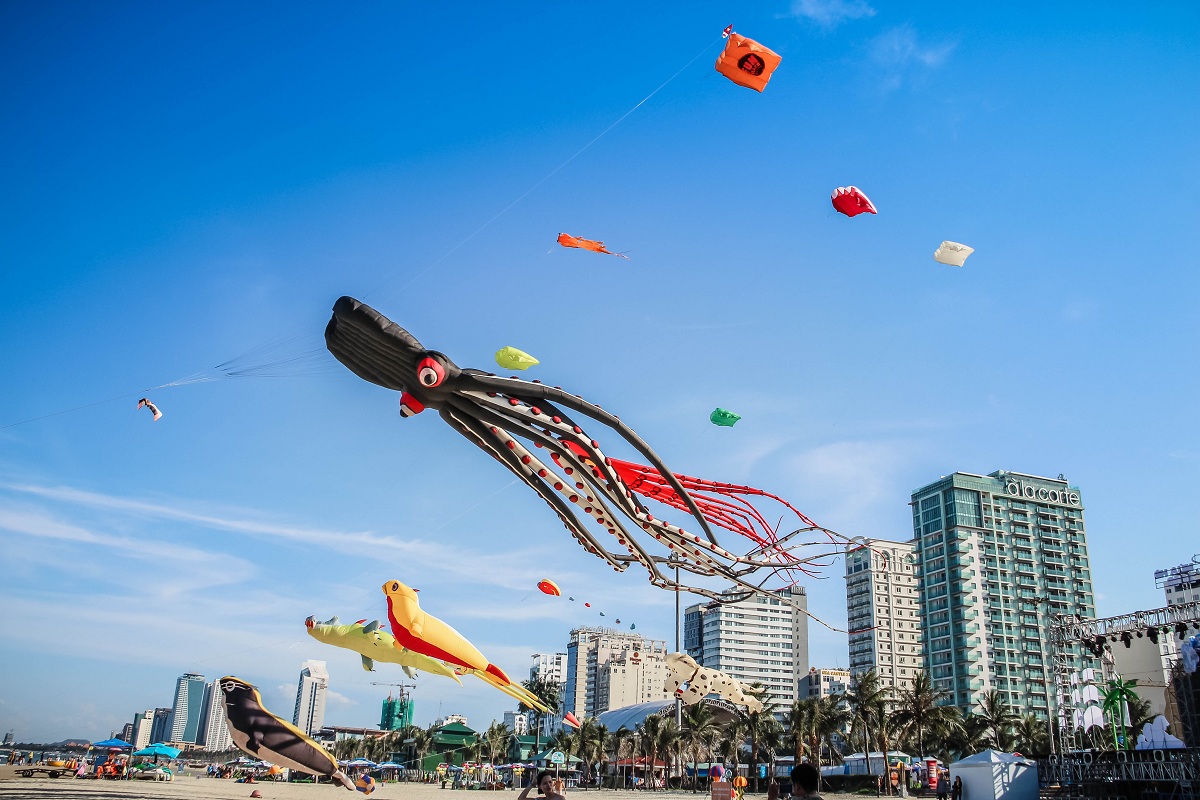 Gifted with beautiful long coastline, white sandy beaches, clean and fresh air, Da Nang, the city by Han River, owns a unique charm that can not be seen in other coastal cities in the Central Region. Da Nang has long been considered one of the best cities for living in Vietnam. With its great potential in tourism, visitors will have chance to immerse themselves in nature, by the beautiful My Khe beach, on Ba Na Hills eco-reserve with cool weather all year round, or on Son Tra peninsula with many magnificent sceneries, etc. These inherent beauties comes in harmony with a energetic and dynamic city, which makes Da Nang more and more attractive to domestic and international tourists.
According to the statistics of the Departments of Tourism of the three localities, for 2019, the number of domestic travelers to Thua Thien Hue, Da Nang and Quang Nam is 2.63 – 5.16 – 3.12 million respectively. International visitors are respectively 2.19 – 3.52 – 4.66 million for each localities. Since the beginning of 2020, due to the outbreak of COVID-19 epidemic worldwide, the number of domestic and international tourists visiting Vietnam in general and the Central region in particular has been severely affected. With the close connection between them over the past 10 years, the three localities have rapidly and proactively responded and adapted to the "new situation" with new joint-solutions to create an impetus for recovering regional and Vietnamese tourism. A joint action program for recovering, promoting and stimulating tourism in the three localities has been implemented in order to improve the effectiveness of destination and investment promotion, to strengthen cooperation between the local authorities of the three localities in the role of directing and connecting the associations and travelling agencies, in association with major partners in tourism. The commitments and specific solutions for joint tourism promotion show the determination of the three localities in implementing incentive policies for the community, visitors and businesses, jointly deploying communication activities to promote destinations, supporting each other to develop new tourism products and affiliated service packages and assuring safety conditions for tourists and so on.
For the program to be implemented effectively, Da Nang has suggested to assign the Departments of Tourism and Departments of Culture, Sports of the localities to be the focal points for implementing this action program. There should also be a mechanism for monitoring the service quality committed by the tourism businesses including reduction in price but not in quality, increased value for the services to visitors. "This is a very critical time, when the whole country has basically controlled Covid-19 effectively. This linkage will promote the strengths of each locality and intensify the close cooperation of businesses in three localities to create more diverse product packages, extending the length of stay of visitors and making products become valued and diversified. Thereby, many products which were developed previously will continue to be promoted better such as Heritage Journey, the Central Heritage Road, etc", Mr. Nguyen Xuan Binh, Deputy Director of Da Nang Tourism Department emphasized.
DA NANG TOURISM JOURNAL
Address: 28th Floor, Danang Administration Center, 24 Tran Phu Street, Hai Chau District, Danang City
Email: tapchidulichdanang@gmail.com
Contact: 0236.3840.019 (meet Mrs Que or Mrs Thao)
Service pack information on Magazines
Latest Posts