Dế Mèn Homestay – the little Cricket homestay in the heart of Danang
Summer is coming with the much talked-about Danang International Fireworks Festival (DIFF), and people from all parts of the country are flocking to Danang – a beautiful city with azure sea, sandy beaches and incredibly friendly locals. Instead of opting for fancy, high-class hotels or beach resorts, travel-fanatic families and young nomads are choosing boutique, budget homestays.
DanangFantastiCity is glad to present you a lovely homestay as such right in the heart of Danang with an intriguing name: Dế Mèn homestay (Cricket homestay).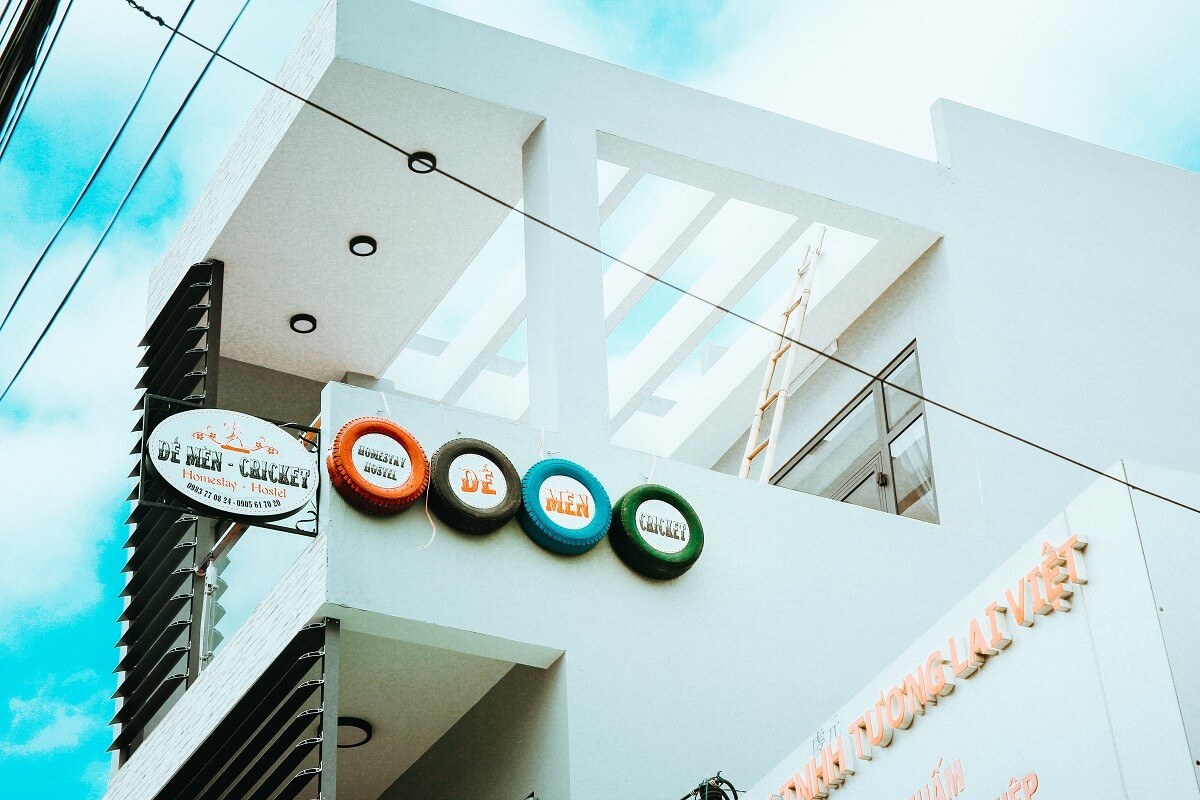 Situated at an easy-to-recall address – 123 Nui Thanh St. , Hai Chau Ward – only 1km away from Danang International Airport, The Cricket Homestay is the most ideal place if you're planning to discover the city attractions, entertainment outlets, street eateries,…
Close to Tran Thi Ly bridge, Cricket homestay 3rd floor offers you the bird-eye view of the Sunwheel of Sun World Danang Wonders, Helio Center amusement zone, Helio night market with over 700 street eats and countless souvenir and shopping booths. These amazing getaways and more, all is just 500m away from the Cricket  'base'!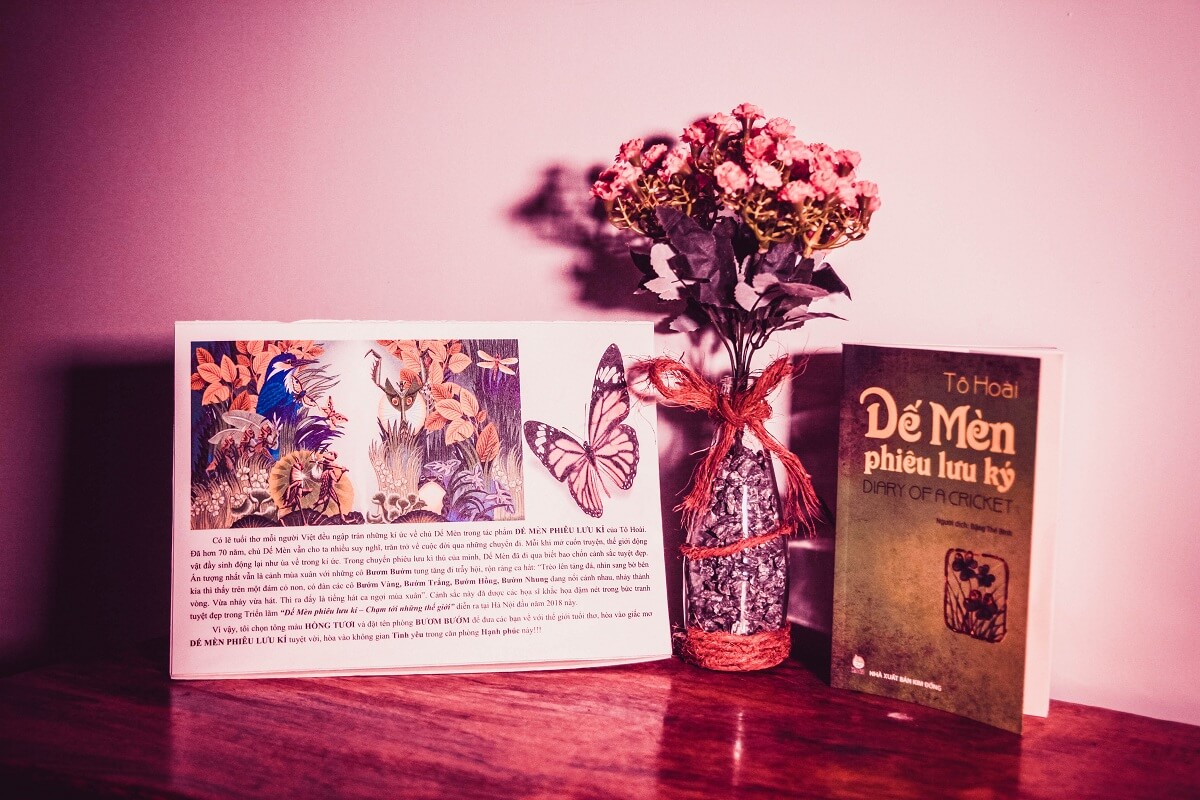 The origin of the Dế Mèn homestay (Cricket homestay) comes from its owner's passion with the children fiction 'Diary of a cricket' – a classic literature piece that's on the bookshelf of nearly every kid. The characters in the novel, adventurous and assembling a diversity of emotions and characteristics; have become the inspiration for the owner's indoor design. Guests can see that inspiration transferred into the unique decoration in every single room, with each room being a distinctive personality, different from one another.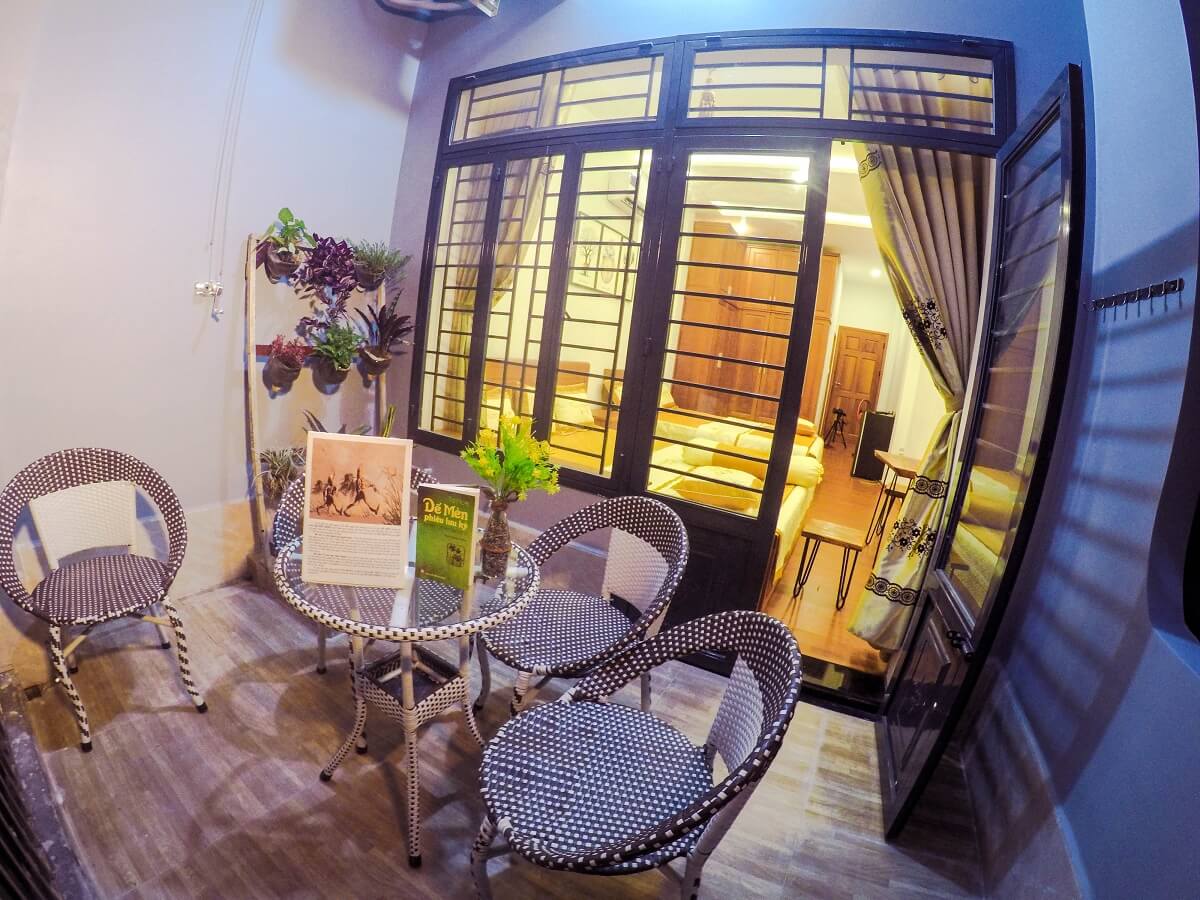 All rooms at the Cricket homestay are equipped with high-speed Wi-Fi, TV, fridge, air conditioner, cooking stool, washing machine, drying racket…all included in the price.
Just move in, and let the Cricket take care of the rest!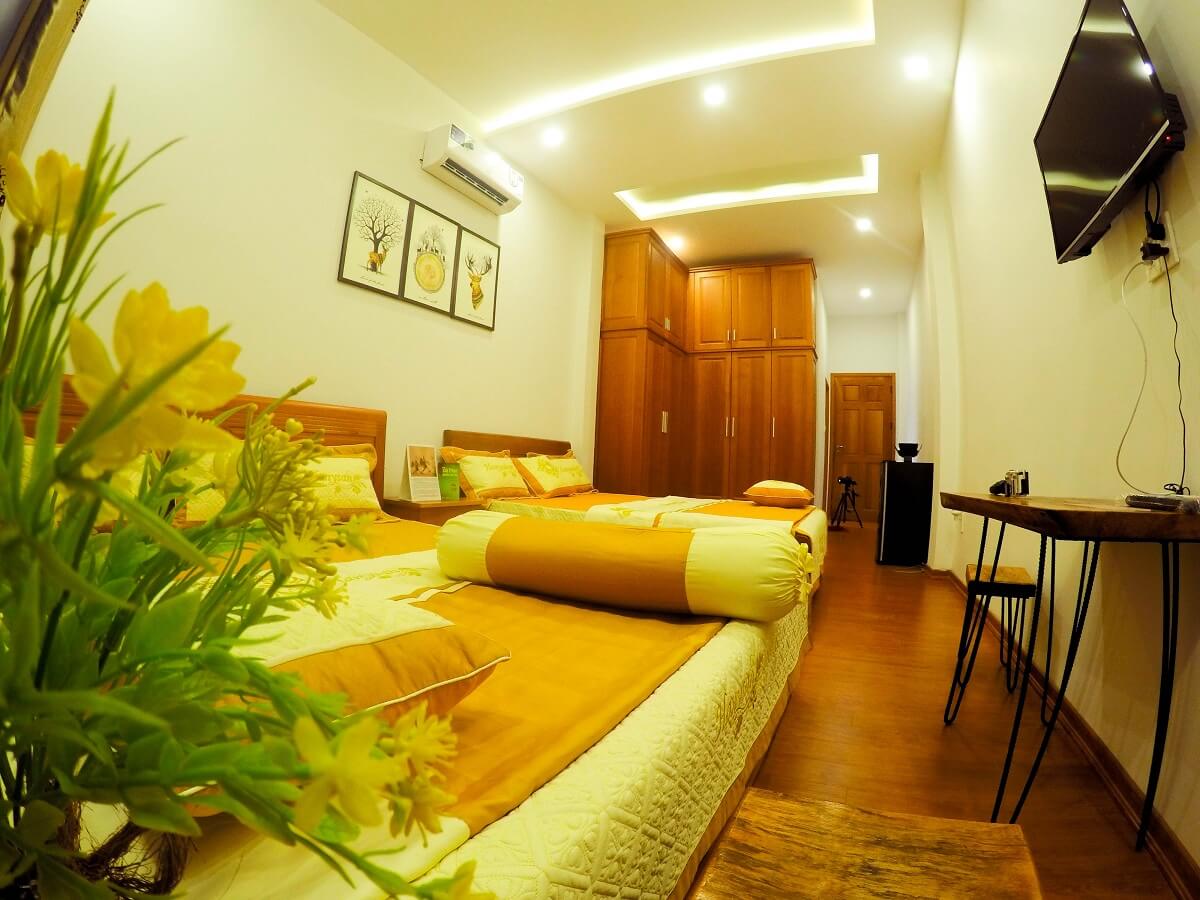 The 'Mole Cricket' room with yellow theme, distinctive for the Gryllotalpidae, is perfect for family or groups from 2 to 4 people. (price 299,000  VND/night).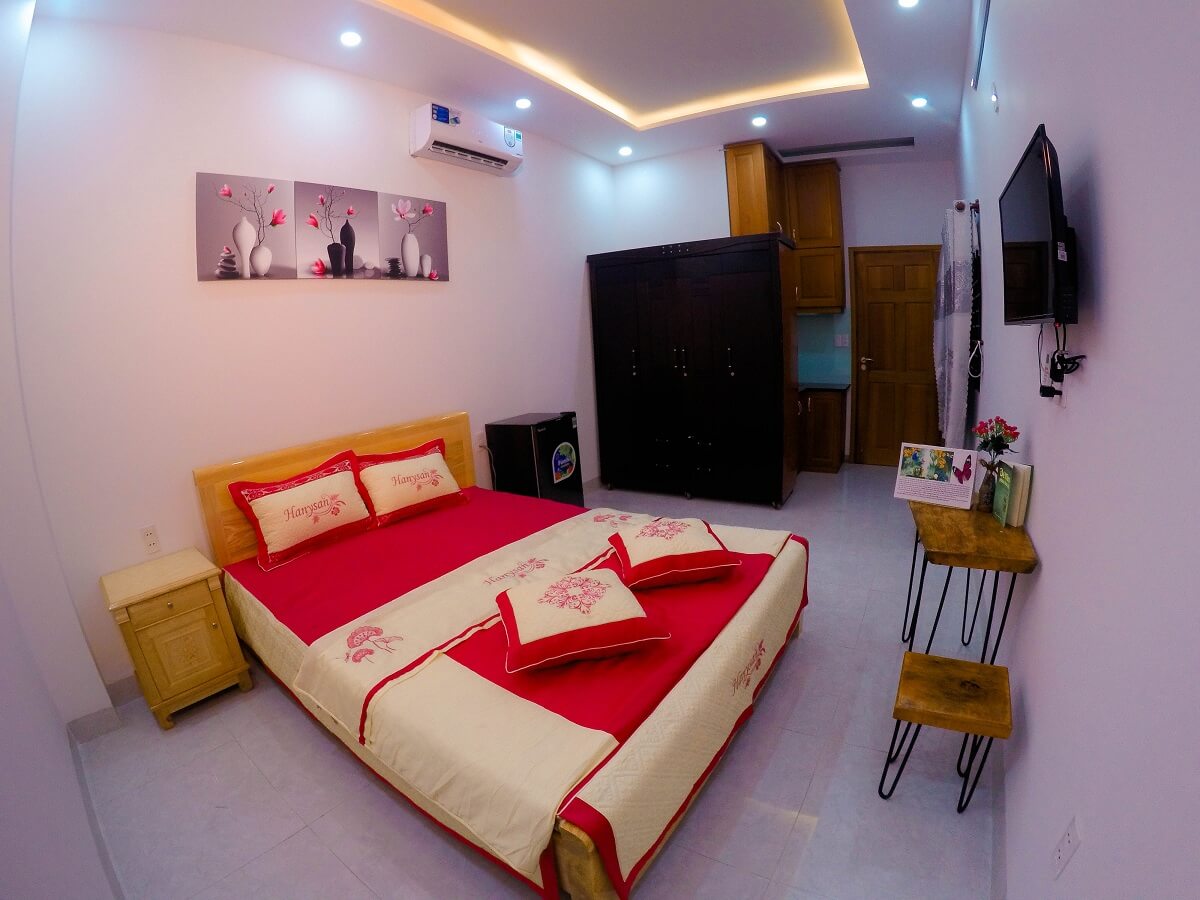 The red-and-pinky 'Butterfly' room, gentle and subtle, are a great choice for couples at price from only 199,000VND/night.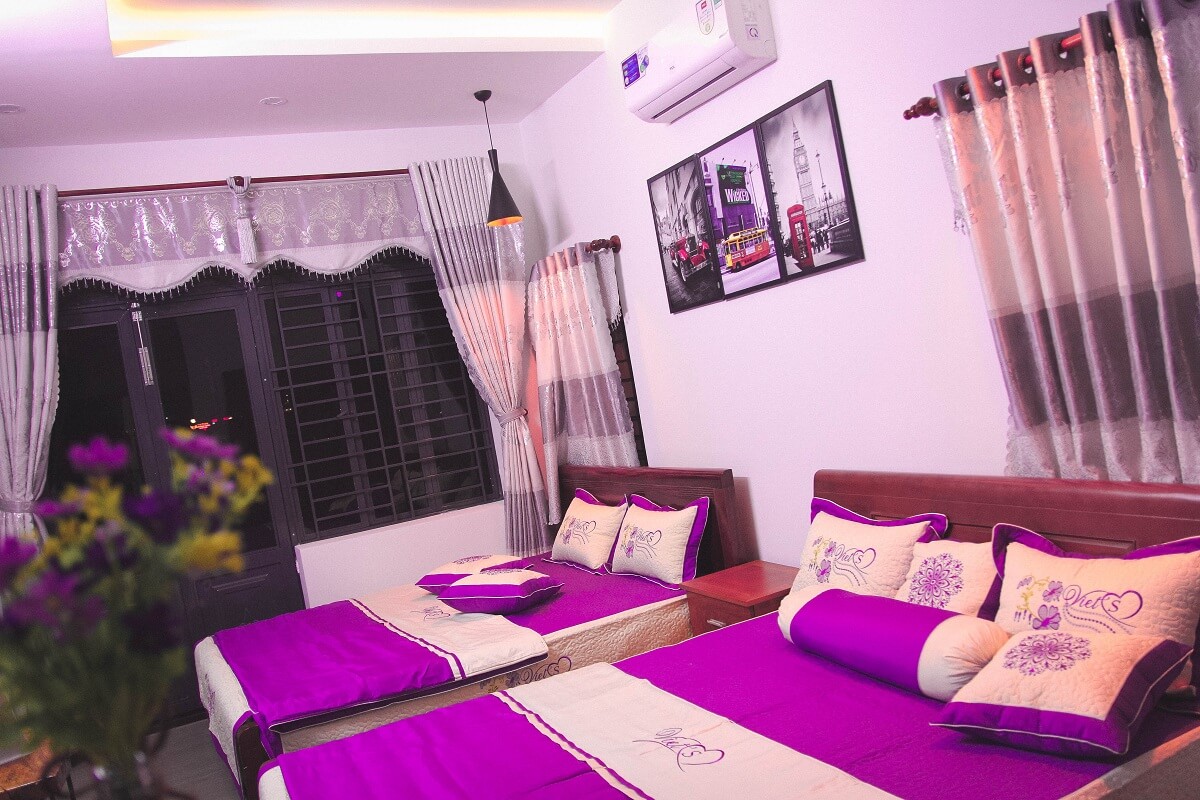 Dreamy purple is the modern tone for the 'Longhorn beetle' room – the teacher character in 'Diary of a cricket' fiction (price 299,000VND/night).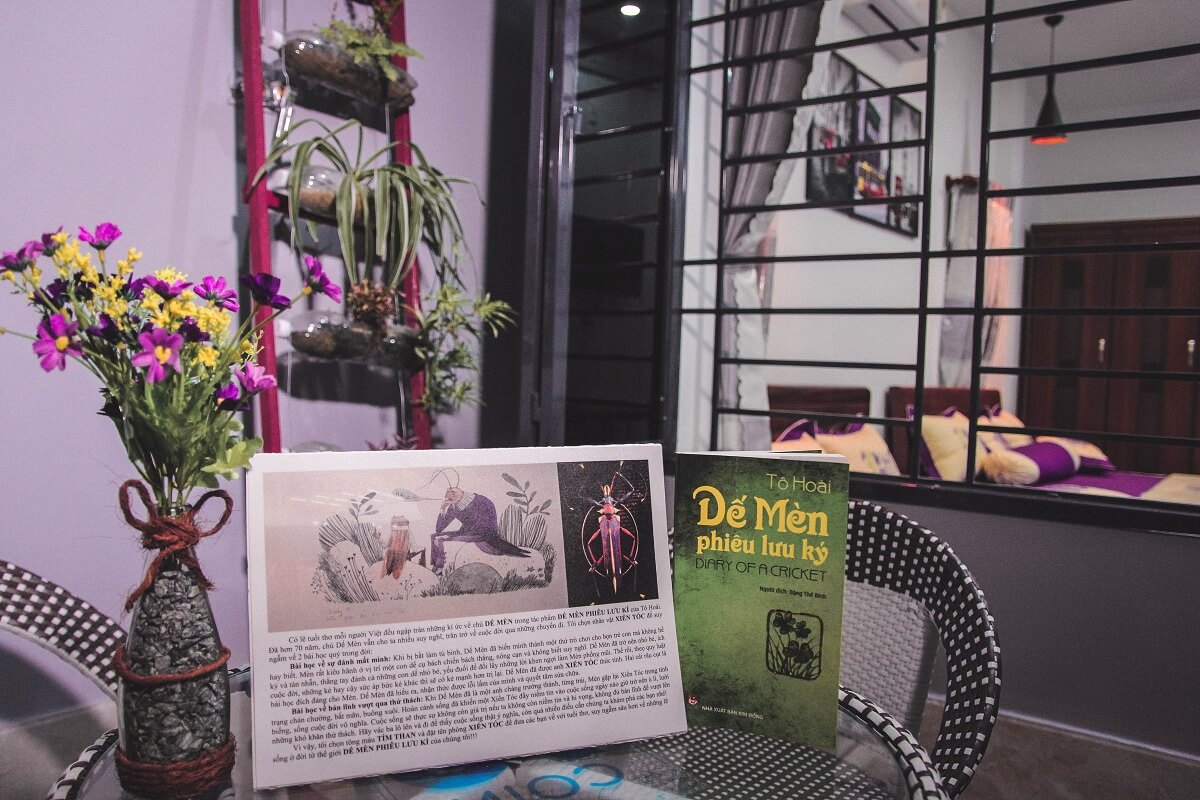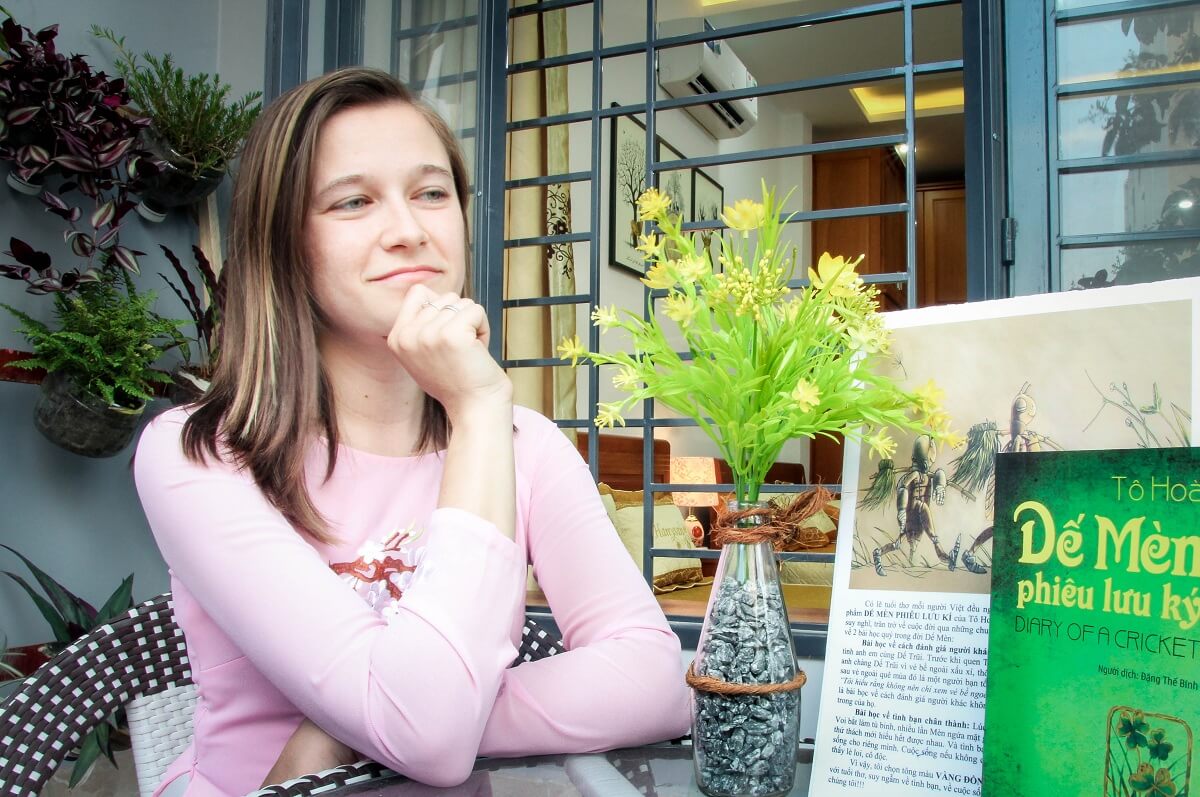 All rooms have access to balcony with quiet and refreshing ambience, an inspirational space for you to venture into the fictional story of the Cricket or just simply to take fun pictures with good friends.
If you're the budget nomadic travel addict who loves to backpack with jolly groups of friends, then Dorms are great option for cost-saving purpose.
The Cricket Homestay offers Dorm for both males and females which are equally well-equipped and at extremely 'bargain' prices. (Only 69,000/bed/night!)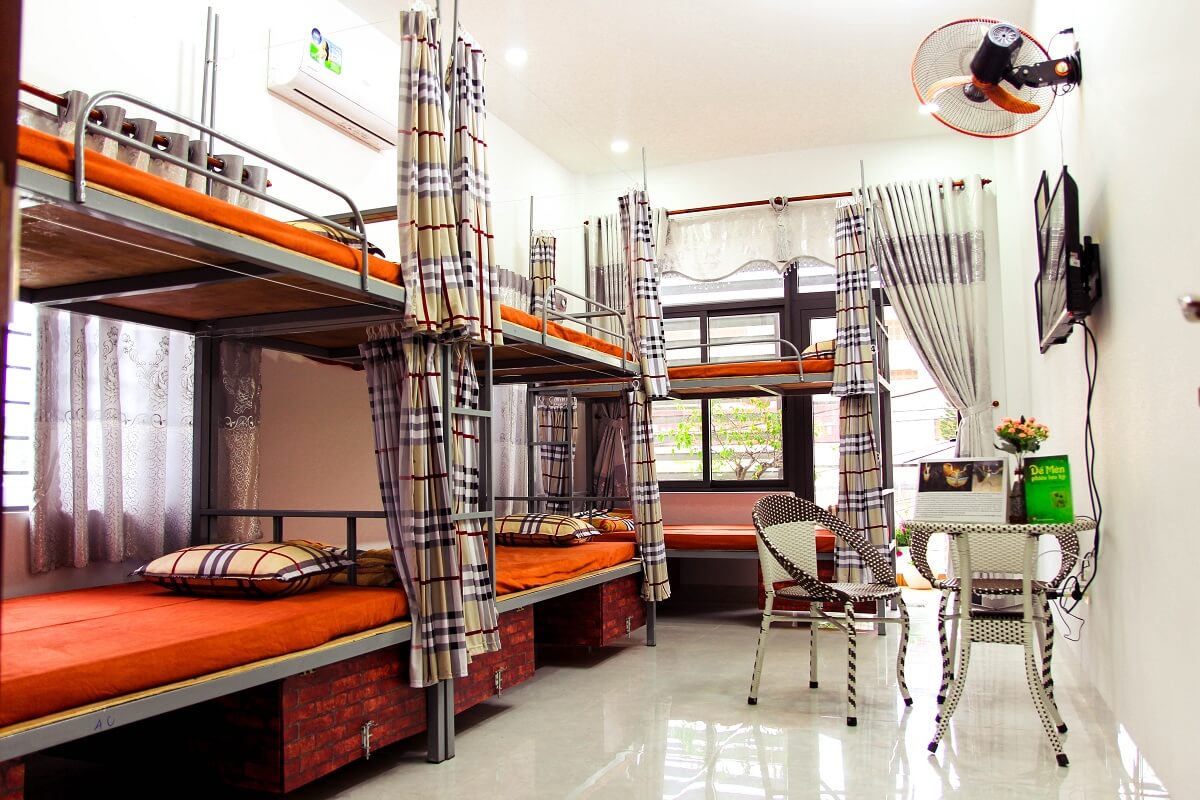 Male Dormitory in strong and masculine brick-and-mortar theme, named as 'The Mantis Boxer'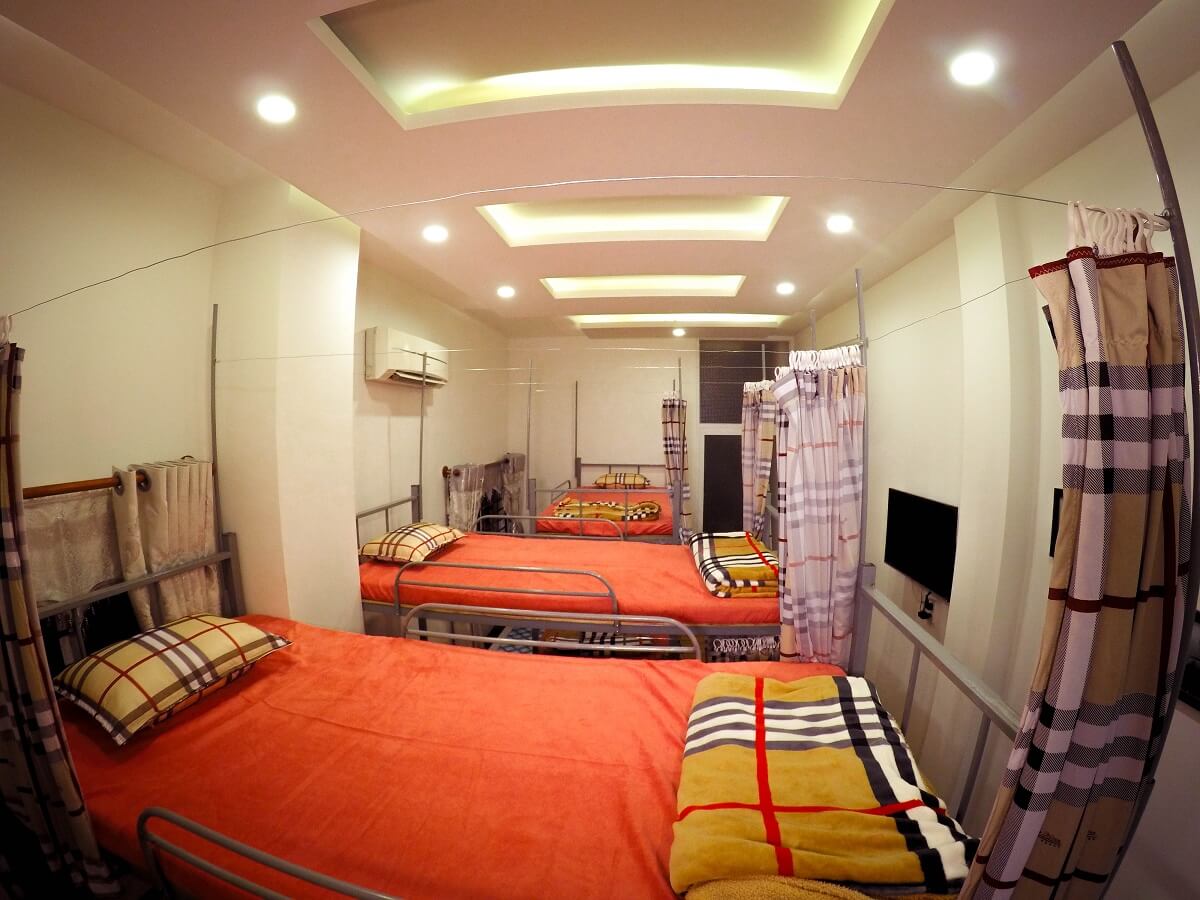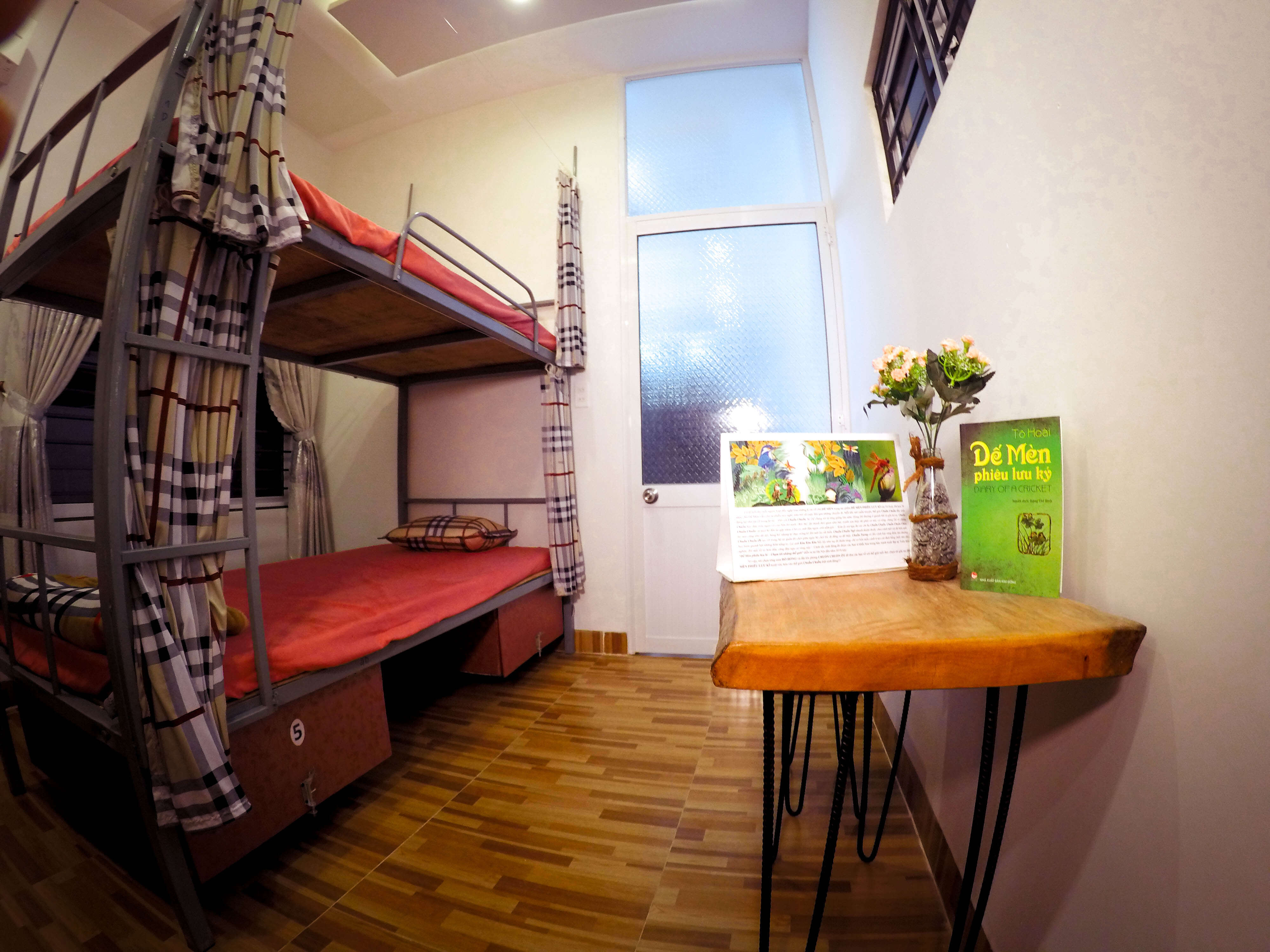 …and the light rosy color of Female Dorm 'Red Dragonfly'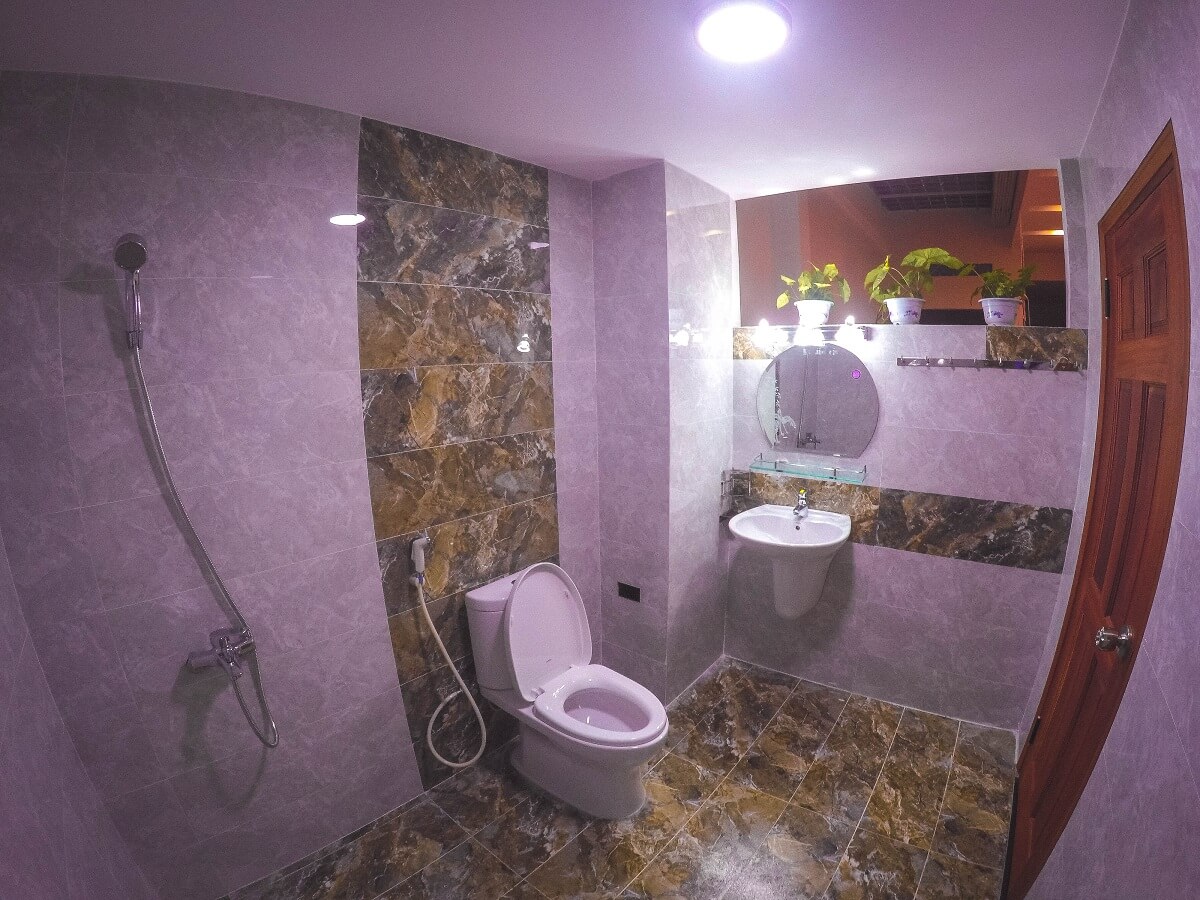 Bathroom is of hotel standard with full amenities.
Coming to The Cricket Homestay, you will not only enjoy the standard and comfort of a 5-star hotel but also a variety of services – all without surcharge. Free cooking station, free laundry, free bike rental, free board games…
More exclusively, The Cricket Family also has an Ice-cream Wonderland right downstairs where you can devour on ice-cream FREE OF CHARGE if you're staying for longer period at the Cricket Homestay.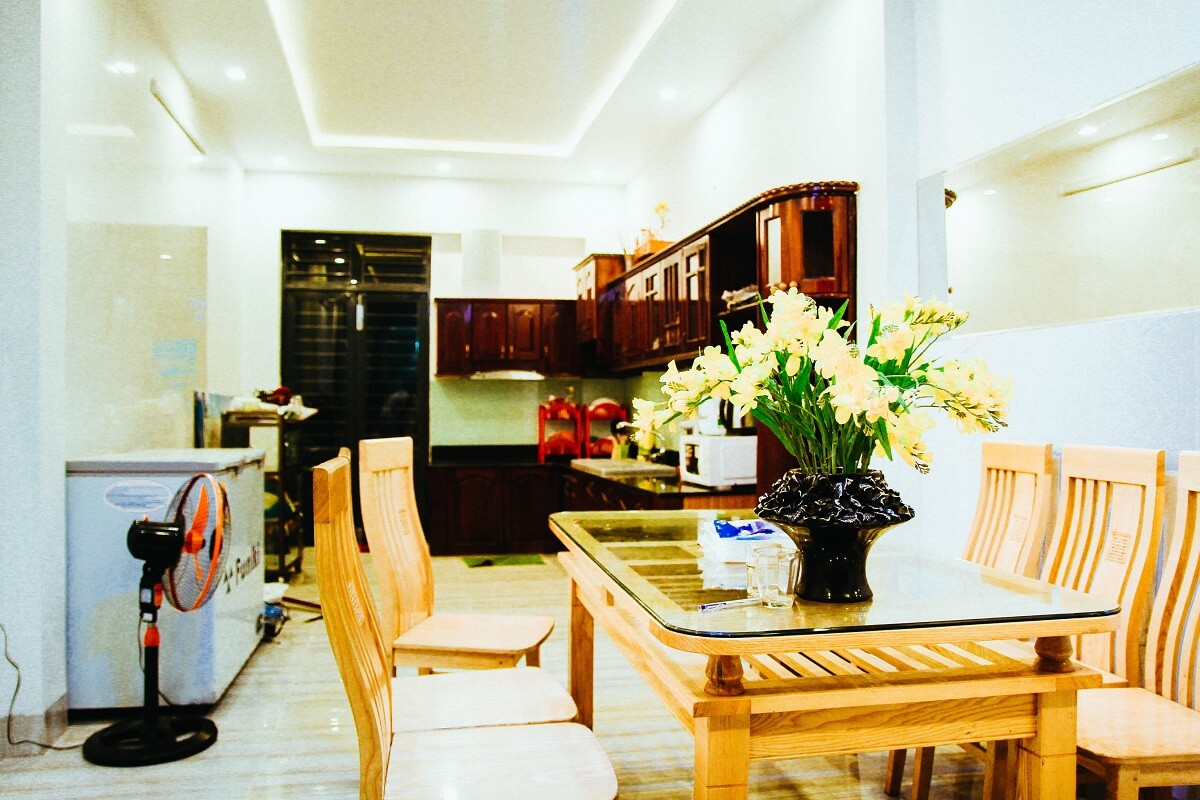 Choosing The Cricket Homestay is going for the 'best of this world' service and hospitality, as the Cricket Family will always be there to support you 24/24.
With the slogan 'If failed to serve guests in the best ability, refund in double', a constant smile and the helpfulness worth 200% energy – The Cricket Homestay is highly appreciated and trusted by guests and friends from all over the world, to be their enjoyable stop for rest whenever they pay a visit to the stunning beach city.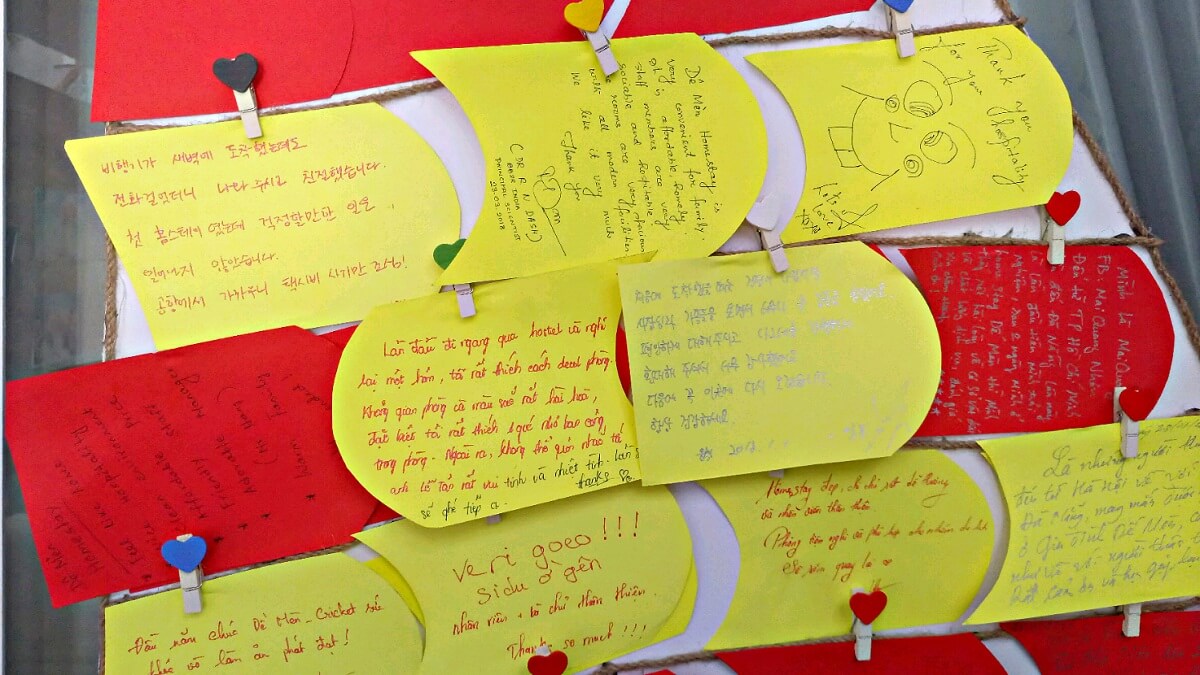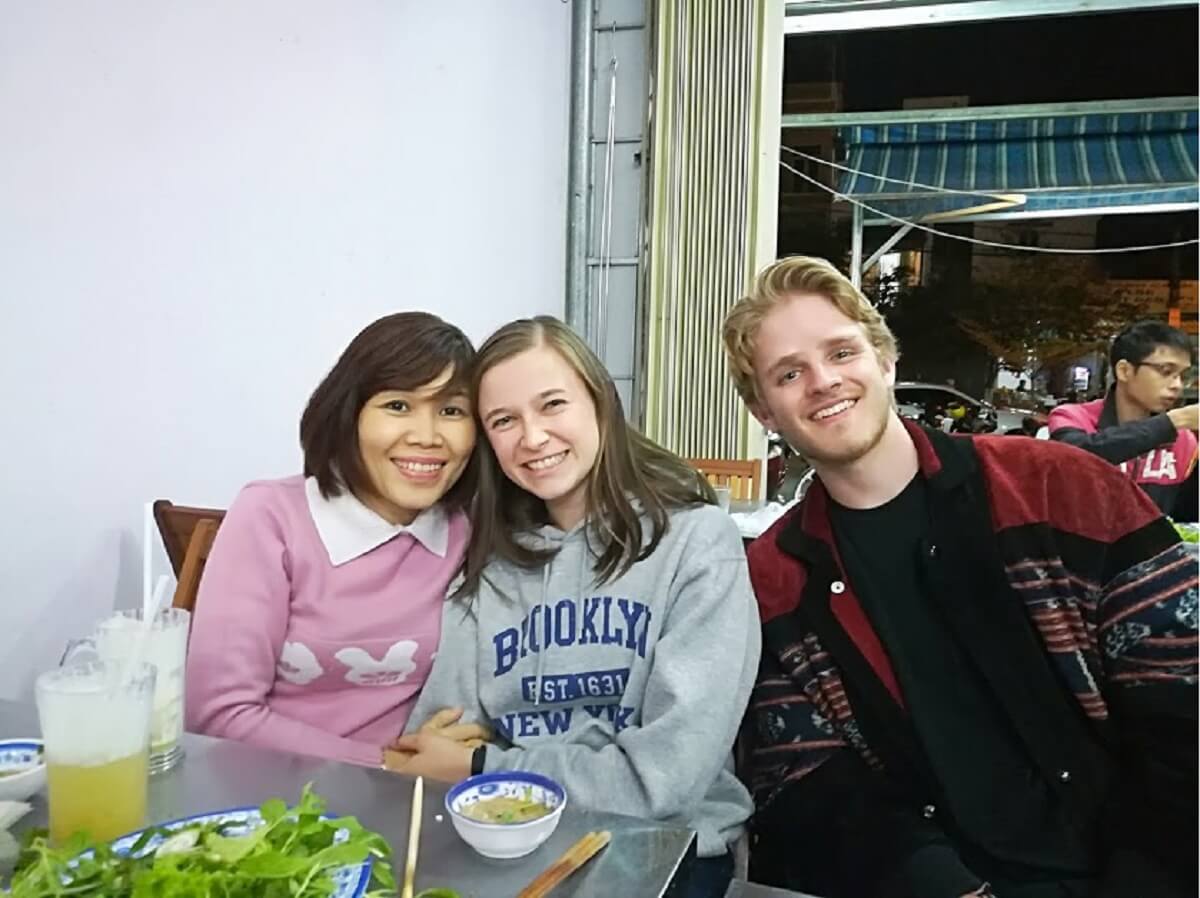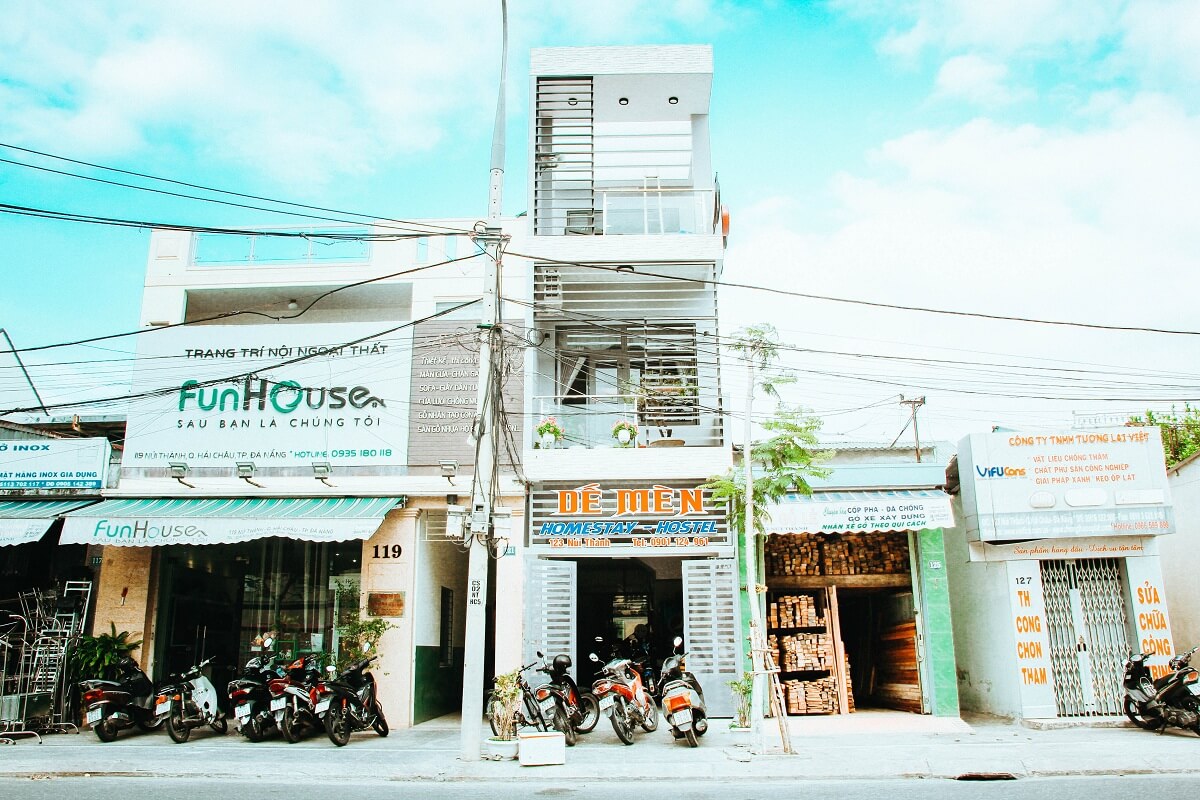 In promoting the tourism season and Danang International Fireworks Festival, The Cricket Homestay is offering a special program of 10% discount for every booking. Select your favourite room now and experience the greatest services at our place!
Hotline: 0901 124 961
Nhi Cao – Dế Mèn Homestay – the little Cricket homestay in the heart of Danang