Top 6 events in Danang in March 2019
In March, ,Danang is entertaining many tourists and locals with many exciting events. Check  out the hottest 6 activities with Danang FantastiCity!
Over 1 million tulips will bloom in the colorful and unique landscape on the Peak of Nui Chua Nature Reserve, at Sun World Ba Na Hills. The massive landscape of tulip surely will be the unforgettable experience for the guests at the Vietnam biggest tulip festival at Sun World Ba Na Hills.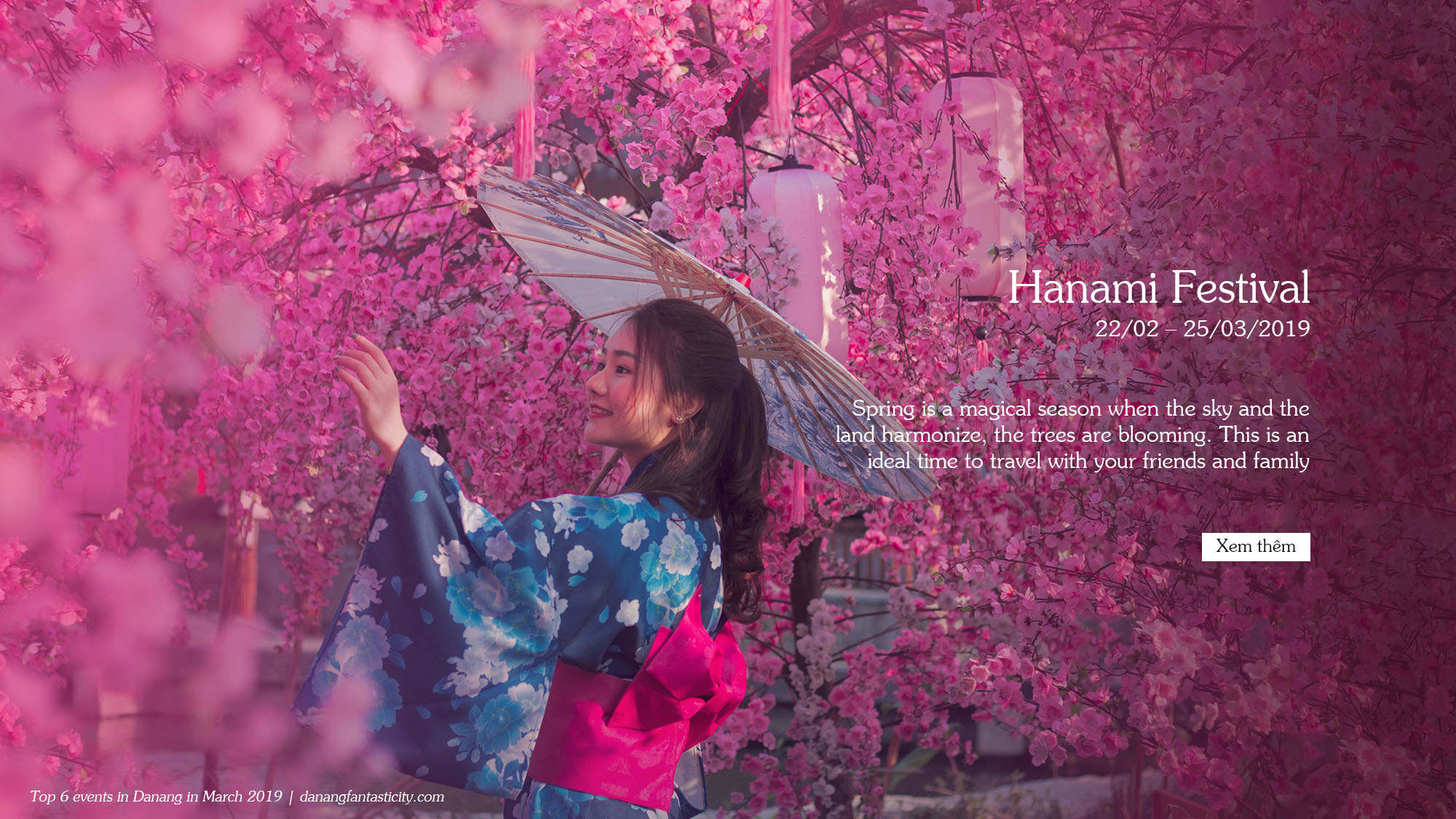 Hanami Festival: Enjoying sakura – Welcoming luck
Time: 22/02 – 25/03/2019
Spring is a magical season when the sky and the land harmonize, the trees are blooming. This is an ideal time to travel with your friends and family, bringing love and luck to all your beloveds. Hoi An Impression is welcoming all visitors will a colorful atmosphere and many series of festivities.
St. Patrick Day at Four Points by Sheraton Danang
Time: 11/03 – 17/03/2019
For the first time, the 5-star Four Points by Sheraton will celebrate St Patrick's Day the real Irish way in the coastal city Danang from 11th to 17th of March. Indulge yourself in the special space of Horizon Bar on 36th Floor with the traditional celebrations of the 3-leaf clover country, with Celtic music, Guinness beer or green beer.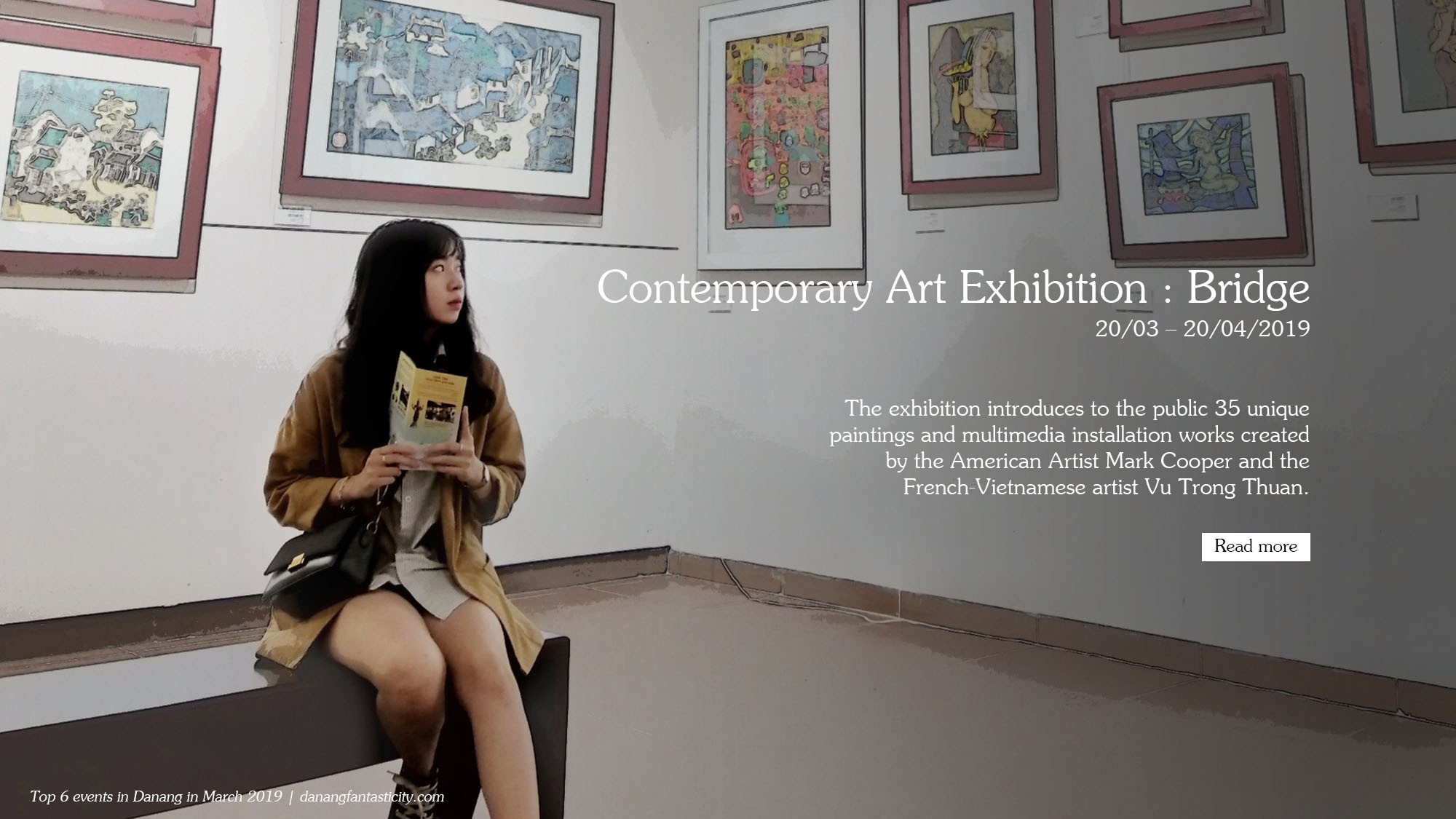 The exhibition introduces to the public 35 unique paintings and multimedia installation works created by the American Artist Mark Cooper and the French-Vietnamese artist Vu Trong Thuan.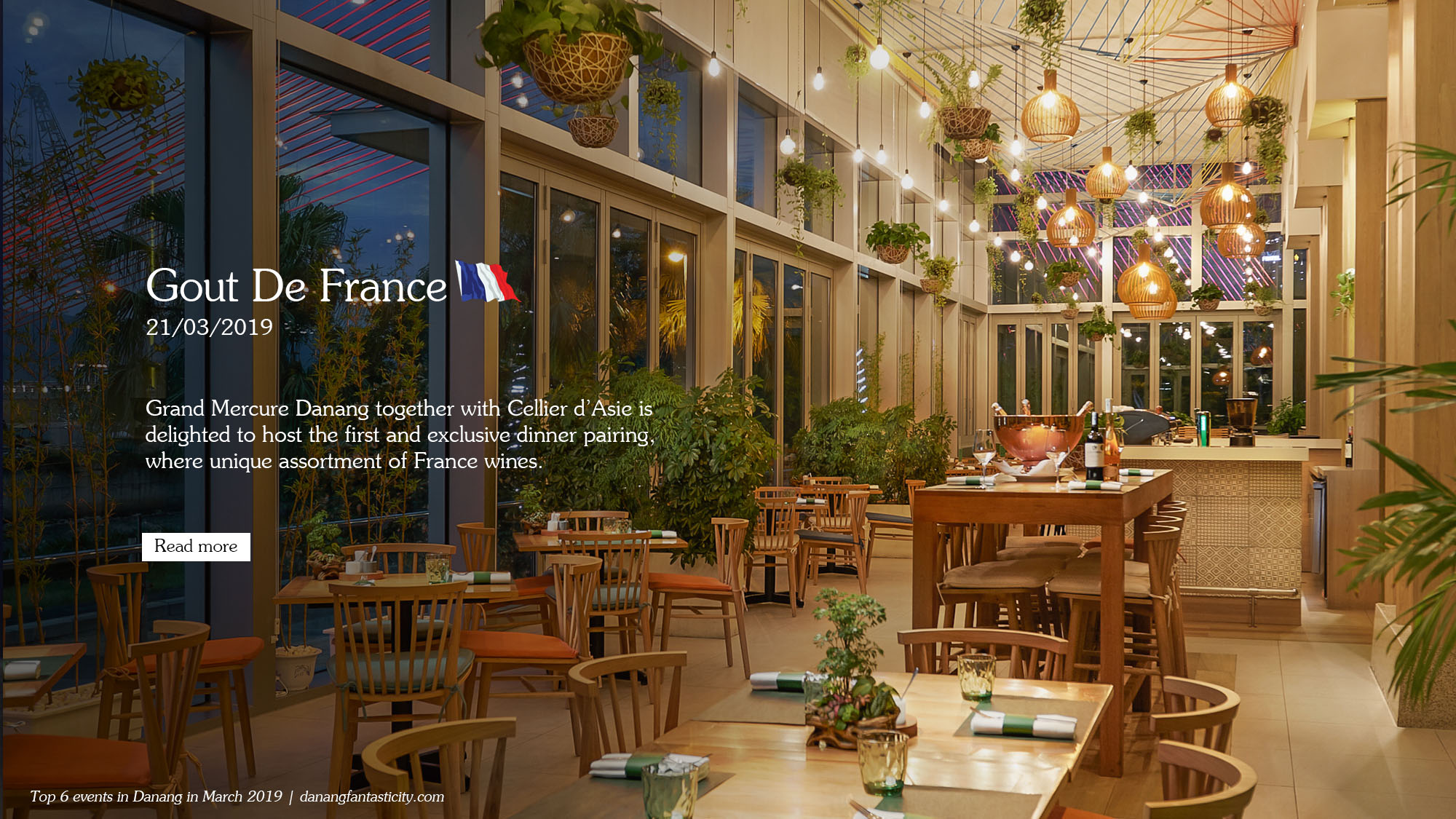 Grand Mercure Danang together with Cellier d'Asie is delighted to host the first and exclusive dinner pairing, where unique assortment of France wines such as Bordeaux, Burgundy, Champagne, Maison Castel will be showcased imaginatively designed to complement and enhance each of the special dishes that our chefs have carefully created for the evening.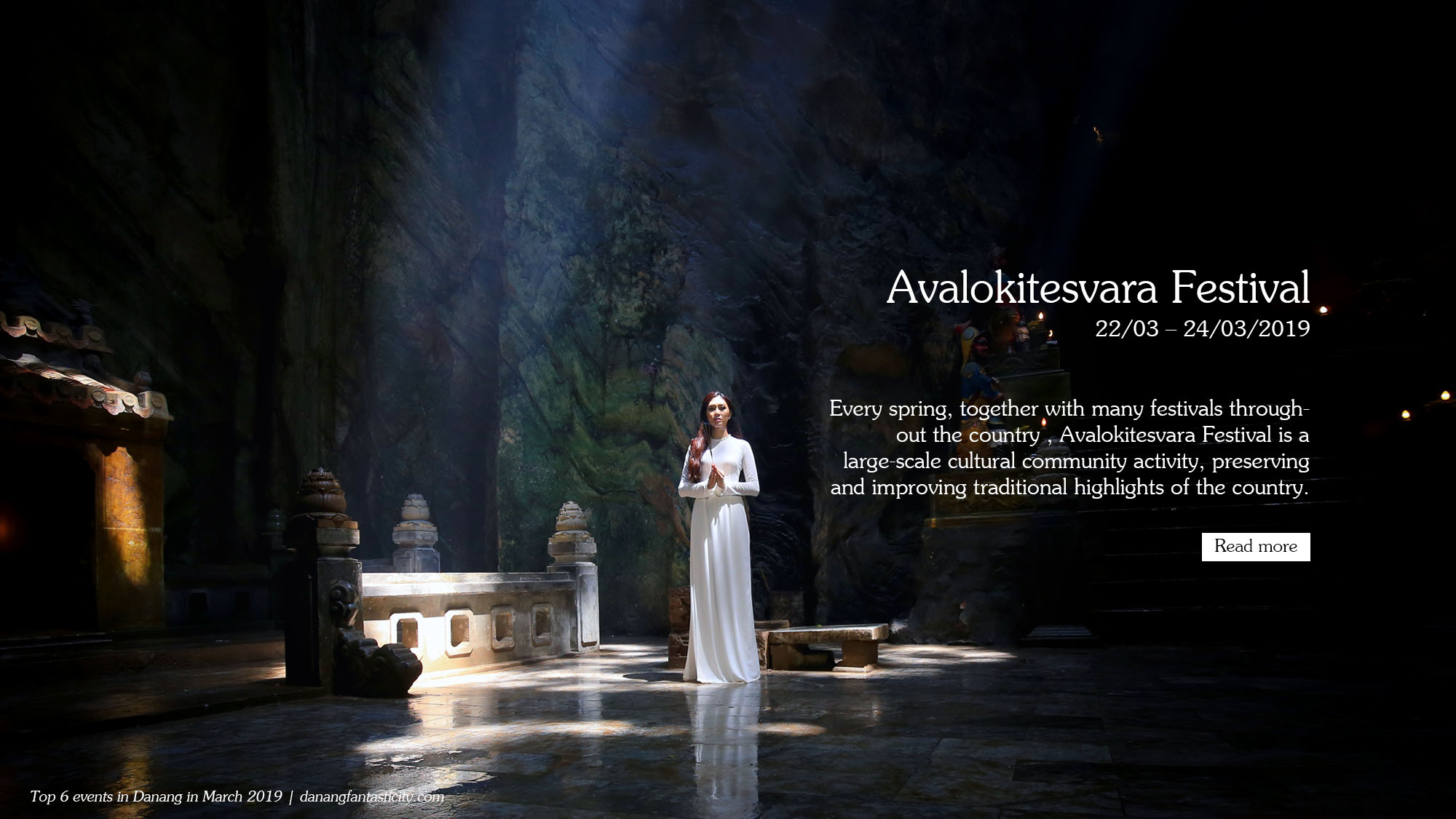 Avalokitesvara Festival
Time: 22/03 – 24/03/2019
Every spring, together with many festivals throughout the country , Avalokitesvara Festival – Ngu Hanh Son is a large-scale cultural community activity, preserving and improving traditional highlights of the country.
This is also an opportunity to promote the image and tourism products of the city to international and domestic tourists to Danang. This year, the festival will continue to follow Buddhist ceremonies and traditional festivities, an ideal destination for locals and tourists this spring.
There are also many PROMOTIONS in March here:
Binh Phan – Top 6 events in Danang in March 2019