The direct flight Phu Quoc – Danang is part of the plan to operate 6 flights from and to Phu Quoc by Vietjet Air
The direct flight Phu Quoc – Danang is part of the plan to operate 6 flights from and to Phu Quoc by Vietjet Air
Kien Giang Investment Promotion Conference with the theme "Kien Giang – Potential and Oportunities for sustainable investment" opening on 29th July in Rach Gia has attracted more than 500 delegates who are the leaders of minitries, national and city government, NGOs, domestic and international investors as well as top-notch private businesses…
At the conference, under the witness of Prime Minister Nguyen Xuan Phuc and the pretigious delegates of Vietnam Government, the new-generation airline Vietjet Air has announced the plan to operate 6 flights from and to Phu Quoc – hotspot for tourism and inversment in Mekong Delta and Vietnam.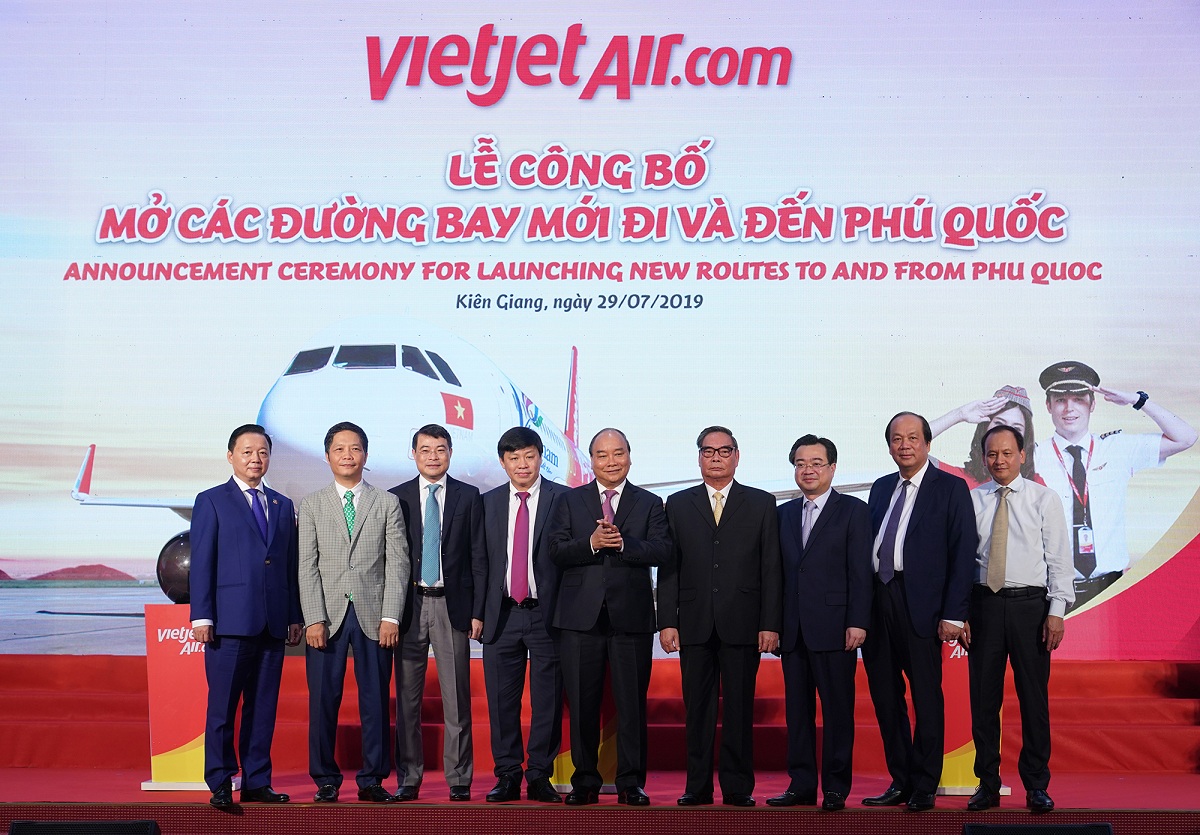 Accordingly, Vietjet will launch two domestic flights to connect attractive investment points Phu Quoc – Danang, Phu Quoc – Van Don with 7 return flights per week from the end of this year to the middle of next year. Two new international flights Phu Quoc – Chengdu (China) and Phu Quoc – Chongqing (China) will be operated with 3 return flights every week from the end of 2019.
In particular, two current international flights by Vietjet which are Phu Quoc – Hongkong (China) and Phu Quoc – Incheon (Seoul, South Korea) will be raised in frequency with 6 flights/week and 14 flights/week respectively from this winter to meet higher demand during the peak season at the Pearl Island – Phu Quoc.
Since the first flight to Phu Quoc in 2012, Vietjet has been expanding its flight networking, connecting Phu Quoc with other cities and provinces in Vietnam together with countries within regions like China, South Korea and India… Vietjet Air has been the vital bridge for trade fair, tourism and investment between Phu Quoc, Kien Giang and the rest of Vietnam, which eventually contributes to the change of Kien giang economy. In the beginning of 2019, Vietjet is also chosen as the carriers for the million-dollar wedding of two Indian billionaires in Phu Quoc.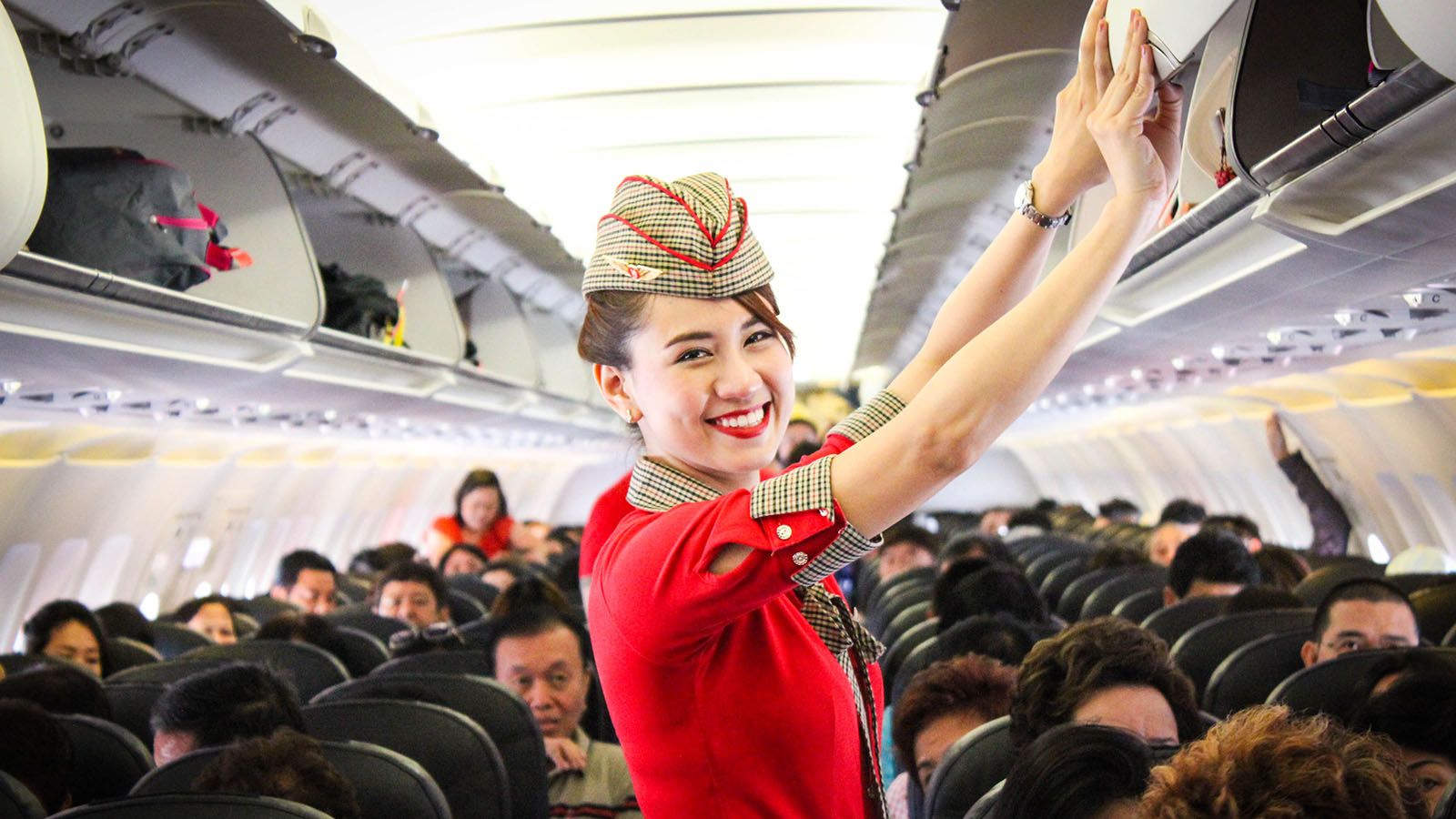 With huge potentials for economi development and tourism, Phu Quoc and Kien Giang are expected to become the leading flag for economic boom in the south of Vietnam and the attractive destination for investment specifically provided that there are more and more fligths in the near future.
At the conference, Prime Minister Nguyen Xuan Phuc aprreciates the contribution of investors and big business like Vietjet to the economic development of Kien Giang – the land with full potentials. He expected that the province leaders carry on facilitating the policies to boost Kien Giang economy further.
Lương Vy – The direct flight Phu Quoc – Danang is part of the plan to operate 6 flights from and to Phu Quoc by Vietjet Air
Latest Posts