The Christmas Tree Lighting 2020 at Furama Resort Danang
DANANG, DECEMBER 4TH, 2020 – The Furama Resort Danang has officially commenced the festive season by the Christmas tree lighting. This is an annual and traditional activity at this top beach resort for cuisine in Vietnam within the last 13 years.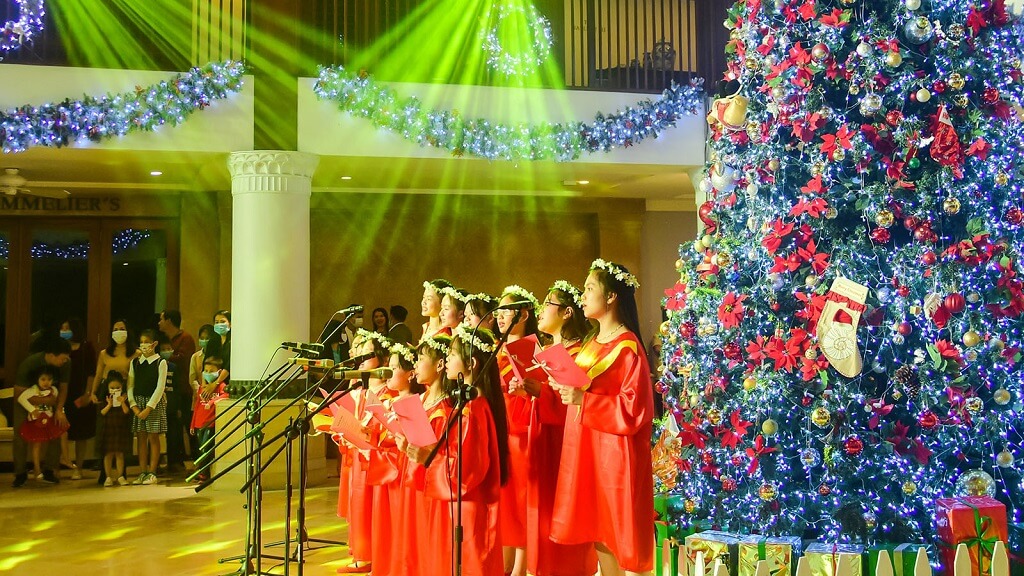 Mr. Brett Burton – Area Manager of Furama Resort Danang and Ariyana Convention Center Danang and other distinguished guests have pressed the button to light up the Christmas tree, welcoming Christmas and New Year 2020 – 2021.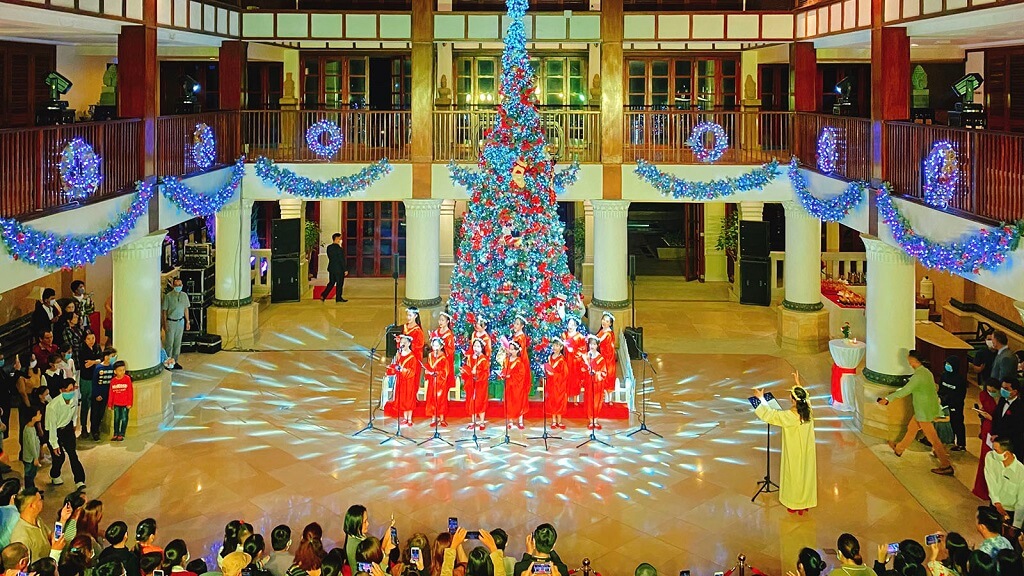 Even though this is not a fruitful year for tourism in general, still, the resort keeps this culture and decorated a cozy, bright and elegant Christmas area with light strings, Santa Claus and castles.
From now till the Lunar New Year 2021, there will be plenty of amazing activities at Furama Resort Danang, namely Christmas Eve party with traditional Christmas meals and other Euro-Asian dishes on December 24th; Christmas Party served with Seafood market, Grilled dishes and live music by Philippines band at Indochine Café on Christmas day December 25th; and particularly the "Legendary Night" on December 31st to greet the New year 2021. This will not only a night to taste premium dishes by 5-star chefs but also to enjoy excited and unforgettable music show by the Blue sky band, renowned singers of Danang as well as Rock and Roll band who will set you ready to celebrate your new year.
Afterwards, just before Lunar New Year 2021 – The Year of Buffalo, Furama Resort Danang will host "Traditional market for Tet" to preserve and enhance the Vietnam long-lasting customs with loads of rustic food and wonderful entertainment.
Let's experience the most wonderful time of the year, immerse yourself in the magical Christmas as well as ring in the New Year of 2021 at our Fabulous Furama Resort Danang!. Please click here for more information
Huan Nguyen
Latest Posts