Sheraton Grand Danang Resort is the Ideal Choice for the Super Wedding of Billionaire Indian Family
Sheraton Grand Danang Resort is the Ideal Choice for the Super Wedding of Billionaire  Indian Family
Sheraton Grand Danang Resort is known prominently as an ideal destination for conferences, important events and weddings. Stretching along the charming blue East Sea, Sheraton Grand Da Nang is particularly attractive to meeting planners because of its superior conference facilities and services, an ideal location right on the beach, along with other attractions such as world-class attractions such as UNESCO cultural heritage sites, amusement parks, renowned golf courses and more.
Owning a prime location on Non Nuoc beach, the resort has 258 rooms and suites overlooking the infinity pool, Son Tra Peninsula or sparkling blue sea. It is impossible not to mention the 6 restaurants and bars that bring an abundance of international and local cuisine options and full amenities or an infinity pool of 250m.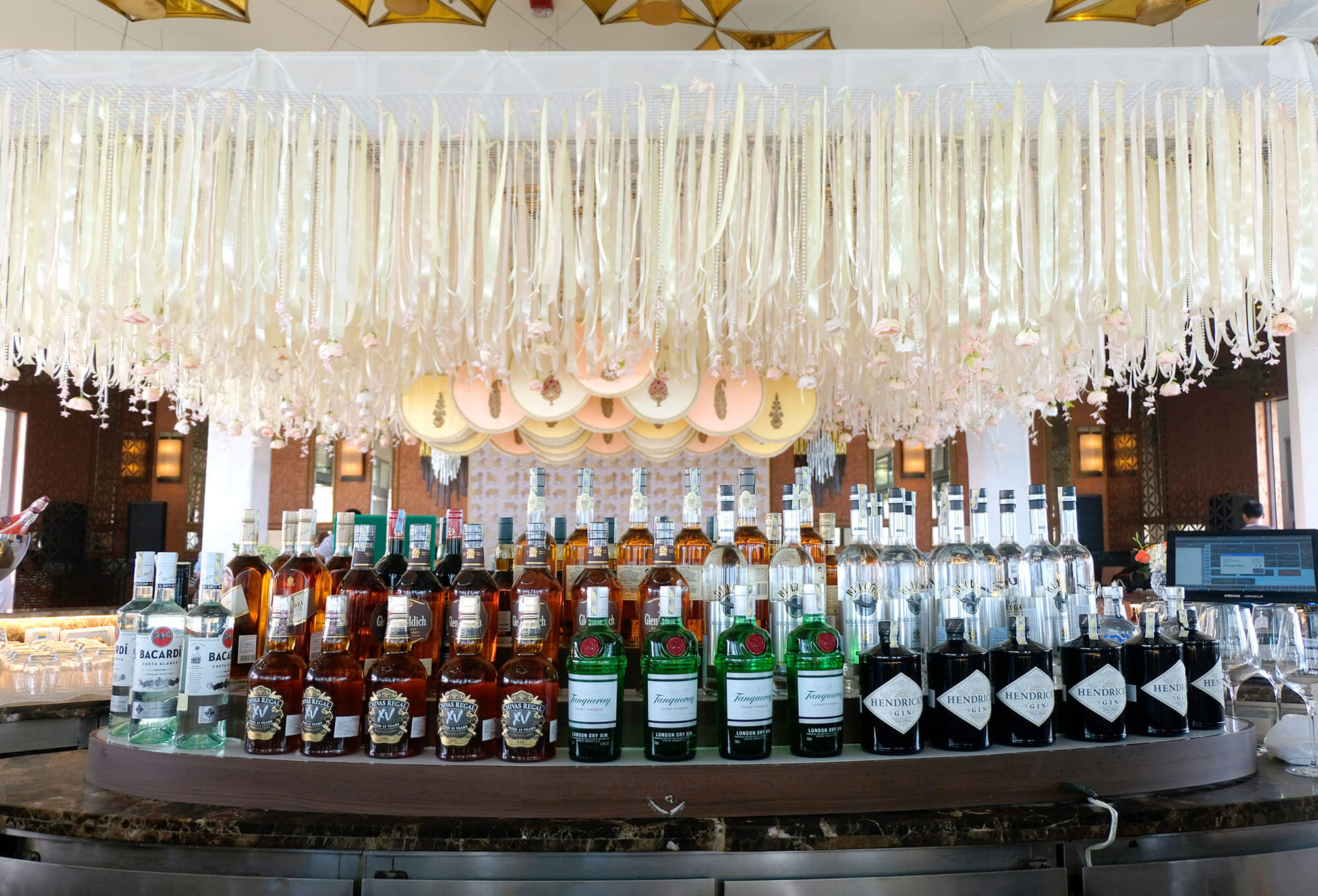 On the last days of November, Sheraton Grand Danang Resort was honored to be the venue for the wedding of an Indian billionaire family. This is the biggest wedding in terms of scale and number of guests ever in Da Nang. The wedding was attended by more than 650 guests of the Indian aristocracy staying at Sheraton Grand Da Nang and 180 attendants (including event team, chefs from India), 45 artists from India along with a team of staffs throughout the party.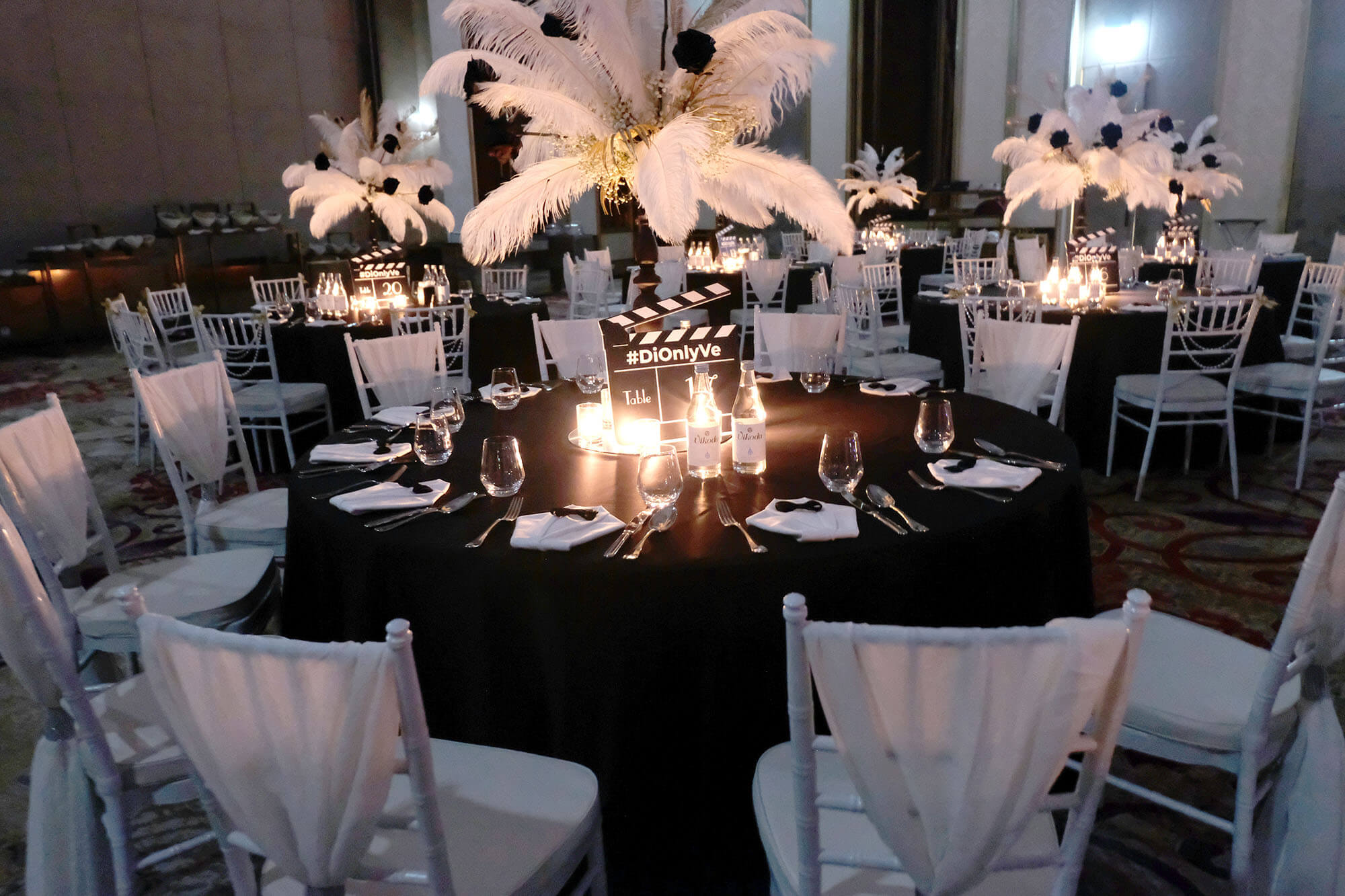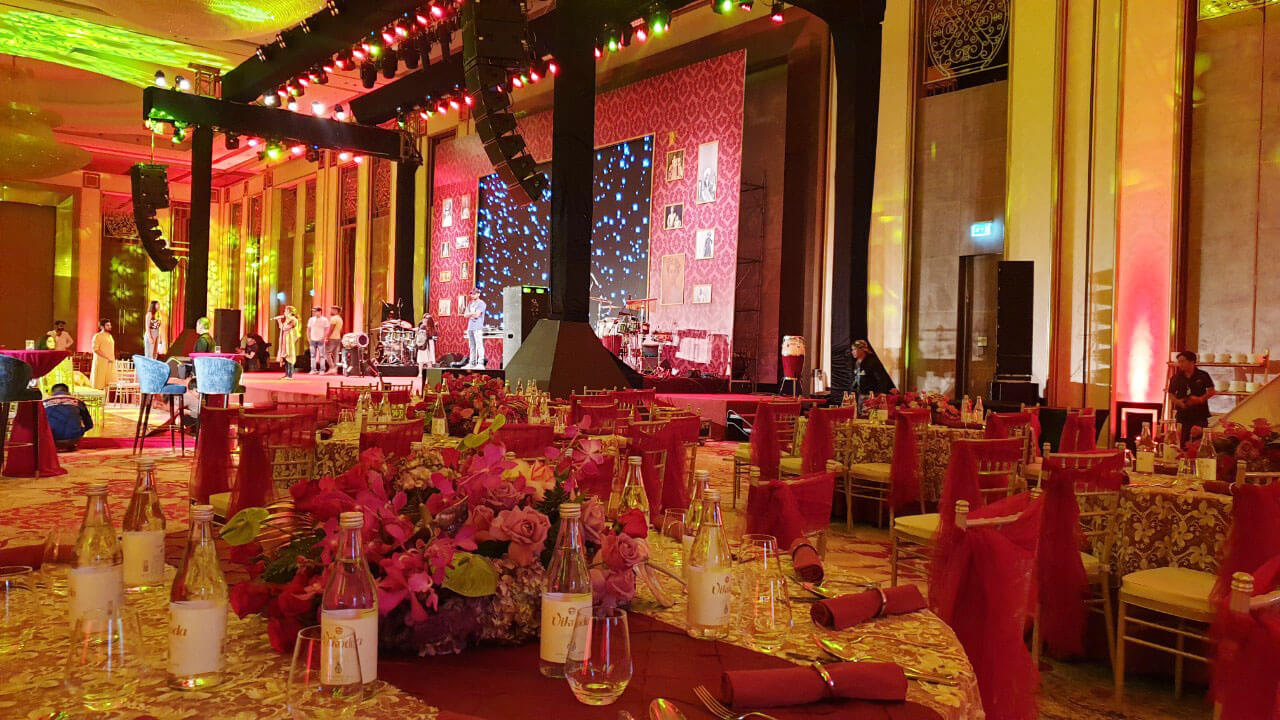 The wedding of this rich couple has a total of more than 10 large and small ceremonies taking place from November 20 to November 23 at Sheraton Grand Da Nang. On the night of 21/11, guests are invited to join the Sangeet: Royal Rhapsody, in a royal style inspired by the noble "Beautiful period" Belle Époque,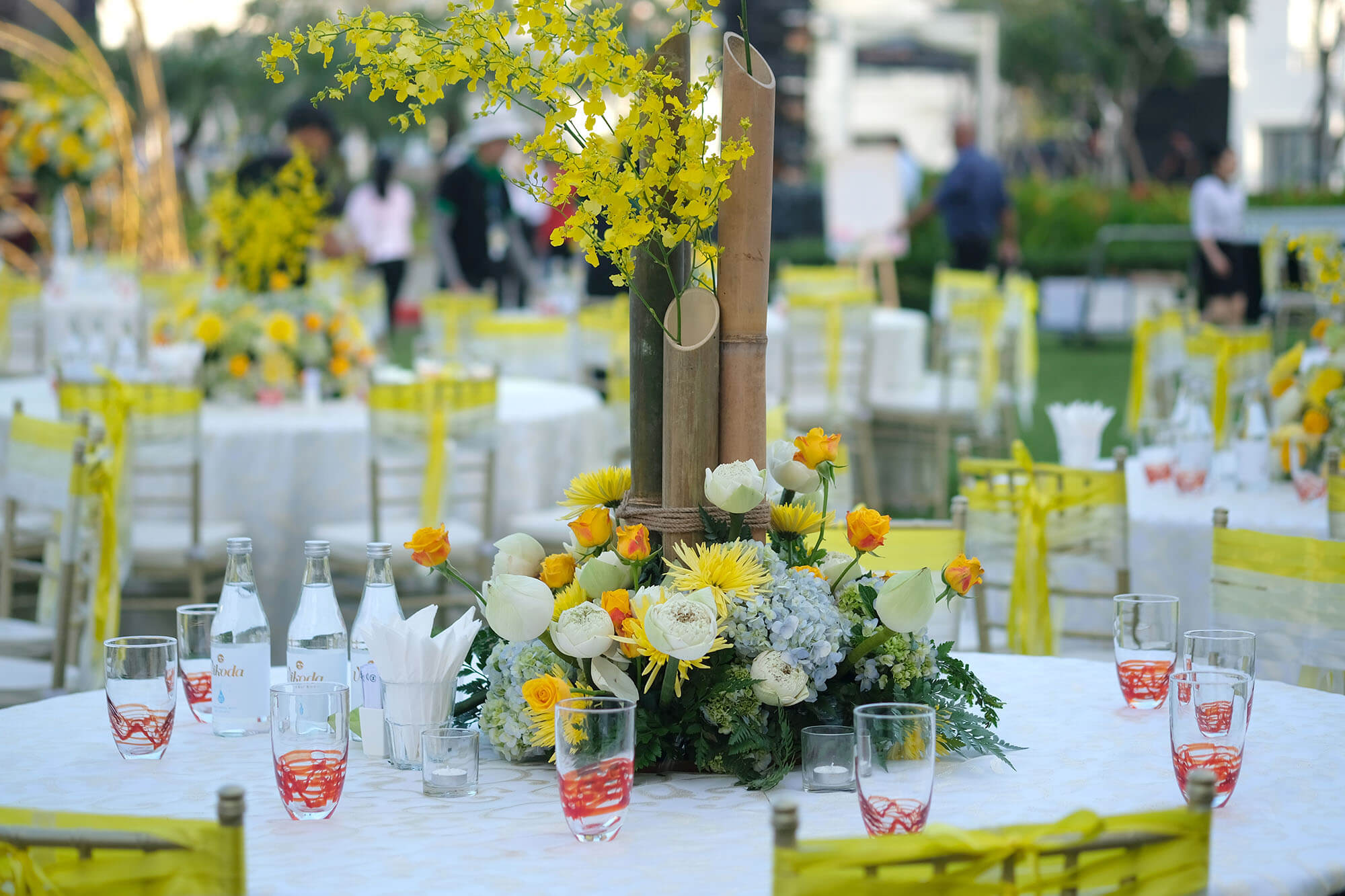 Whereas the night of November 22 is an elegant party night by the infinity pool, blended with Vietnamese elements from pure Vietnamese materials such as conical hats, bamboo, lanterns. The beach party on 23/11 was filled with the taste of the sea with cool blue colors, then lavishly with an Oscar-themed dinner at the Sheraton Grand Ballroom as a splendid finish.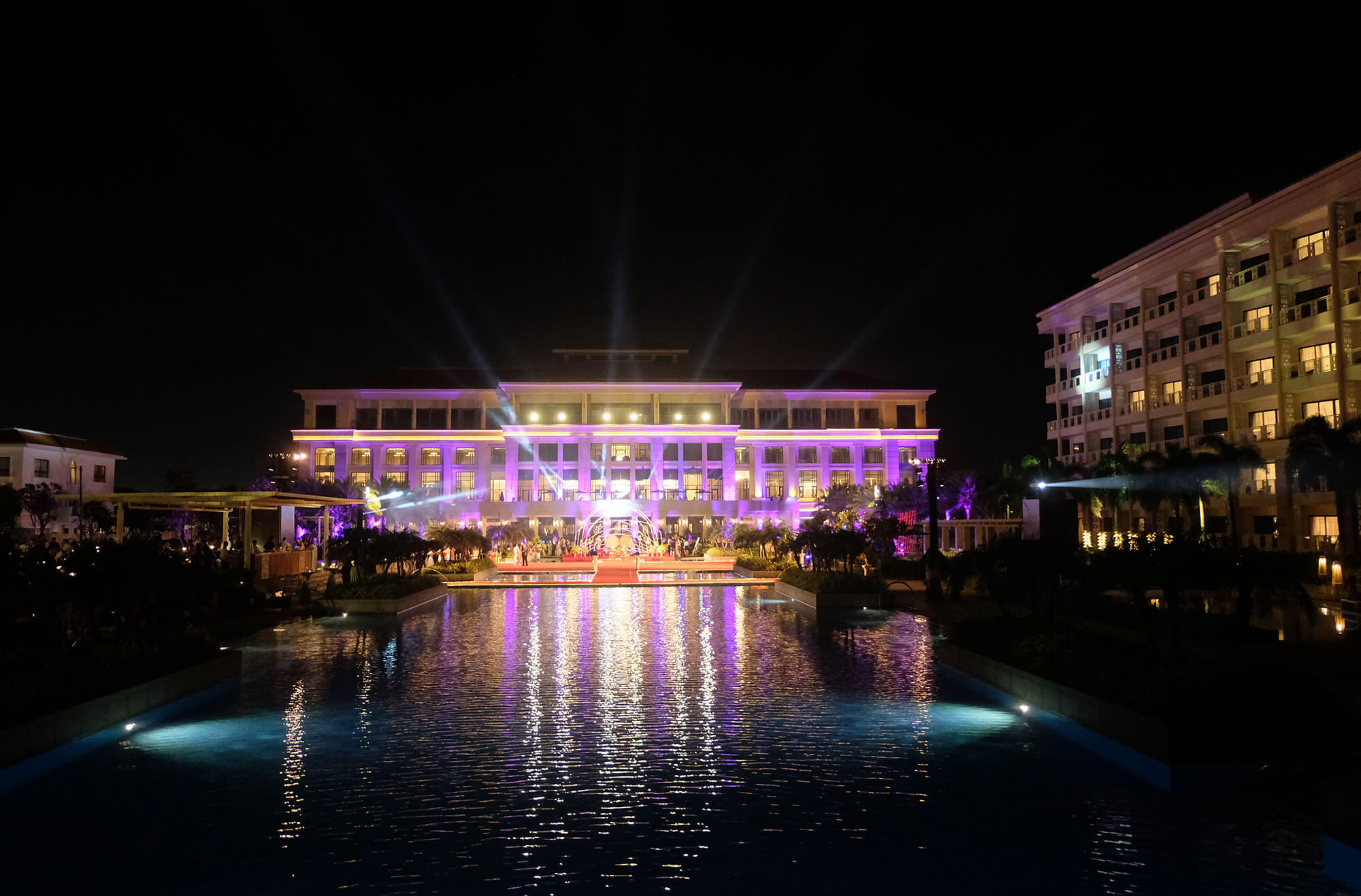 The wedding created a strong impression from the beginning to the idea, the uniqueness in the decoration style, showing the sophistication in every detail, especially the combination with bold Vietnamese elements throughout the event. The space of the wedding ceremony has brought an admiration for the participants for the idea of ​​combining Vietnamese culture. Surprises came from the mandap area, where the couple celebrated the wreath-giving ceremony, designed on the water of the infinity pool, pointing the couple toward the blue sea; the arch was gracefully shaped from bamboo sticks in the shape of Vietnam lotus flower.
Sharing about this special event, Mr. Frank Bochmann, General Manager of Sheraton Grand Danang Resort, said: "We are honored to be chosen as the venue for the wedding of the Indian billionaire family. With the efforts and dedication of the entire hotel staff over the past 6 months, we hope to take the wedding and event experience to a new level. At the same time, we also want to bring more inspiration and special moments for the distinguished guests to experience the service here, especially the love couples. "
Binh Phan – Sheraton Grand Danang Resort is the Ideal Choice for the Super Wedding of Billionaire Indian Family
Latest Posts