Officially operating Website of Danang Tourism

After 8 months operating the trial version and completing the functions, on September 13, the New Official Website of Danang Tourism (www.tourism.danang.vn) was officially launched with the Danang tourism stakeholders' concern.
The New Website is built based on the Joomla version 3.2.2 with the latest and friendly user interface the functional tools. Website is operated in 2 languages, Vietnamese and English, other languages (Japanese, Korean, Russian…) will be implemented in the near future. The New Website has an impressive interface with many Danang tourism photos bringing the visual feelings of a lively and beautiful city toward users.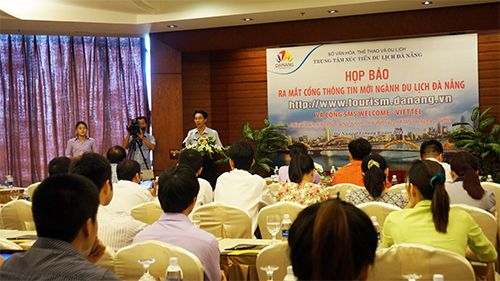 According to Mr. Tran Chi Cuong, Deputy Director of Danang Department of Culture, Sports and Tourism, the New Website provides not only the official information of the destination, attractions, tourism experiences but also the tools allowing users to book tour, hotels and to plan their trip. The "Plan your trip" function is a highlight of the new website, which allows users to create their own trip in Danang and the neighbourhood by choosing the attractions, hotels, eating places, sharing the trip via Facebook and inviting their friends to join in.
In addition, the home page of the new website also introduces an overview of Danang City with the news, clips, photos of Danang tourism. Tourists can share their memorable moments in Danang with the "Tourist Testimonials" function at the footer of the page. At the same time, to strengthen connections with tourism stakeholders, update information about Danang tourism, the new website will receive the information of tour programmes, promotion activities, events of tourism stakeholders via email tourism@danang.gov.vn or danangtoursim.ctp@gmail.com to post on the website.
The new website is built with the co-operation of Yatlat team and Mytour Vietnam to provide the functional tools to tourists. The long-term goal of the new website is to complete the Danang Tourism Government Management tools in managing price, the availability of services in real time.
Chi Giao