Entrants from five continents to compete in DIFC 2015

The 2015 Da Nang International Fireworks Competition, which will take place on 28 and 29 April next year, has been given the theme "Da Nang – Symphony of Colours". The Global2000 Company from Malaysia continues to be the consultant for the event.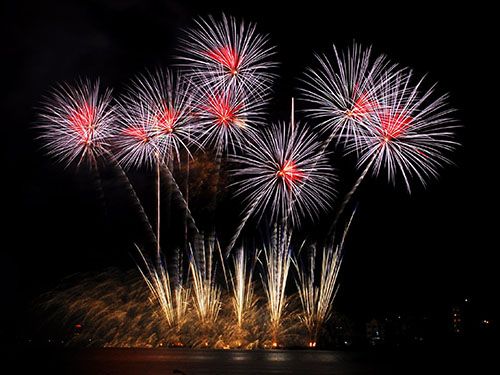 The competing teams will come from all five continents. They will be Fireworks for Africa (South Africa), Pyrotecnico (USA), Howard and Son Fireworks (Australia), Surex Firma Rodzinna (Poland), and the host team Da Nang – Viet Nam. Each will be required to present a magnificent fireworks performance of between 20 and 22 minutes.
The evaluation criteria will be based on the participating teams' creative ideas, their impressive themes, the diversification and richness of colours, how amazing their performances are, the excellent pyrotechnic technologies they incorporate, and the synchronisation between the music and the fireworks display.
The main stand will be set up along Tran Hung Dao Street opposite the fireworks performance site at the Han Port. In addition, locals and visitors will be able to enjoy the thrilling performances from Bach Dang and Tran Hung Dao streets, the Han River and Thuan Phuoc bridges, and on boats permitted to operate on the Han River.
Before, during, and after the event, various cultural and sporting activities will be held to attract more visitors to the city, and sight-seeing tours of local attractions will be available for tourists. The municipal authorities are encouraging local businesses to propose ideas for support activities for DIFC 2015. The Department of Culture, Sports and Tourism has been asked to seek donations from local individuals and businesses for the floating of flower garlands and colourful lanterns on the Han River, and for the boat procession.