Flight JX701 from Taipei landed at Da Nang airport at 09:25 on October 28. It is the first flight of Starlux Airlines back to Da Nang.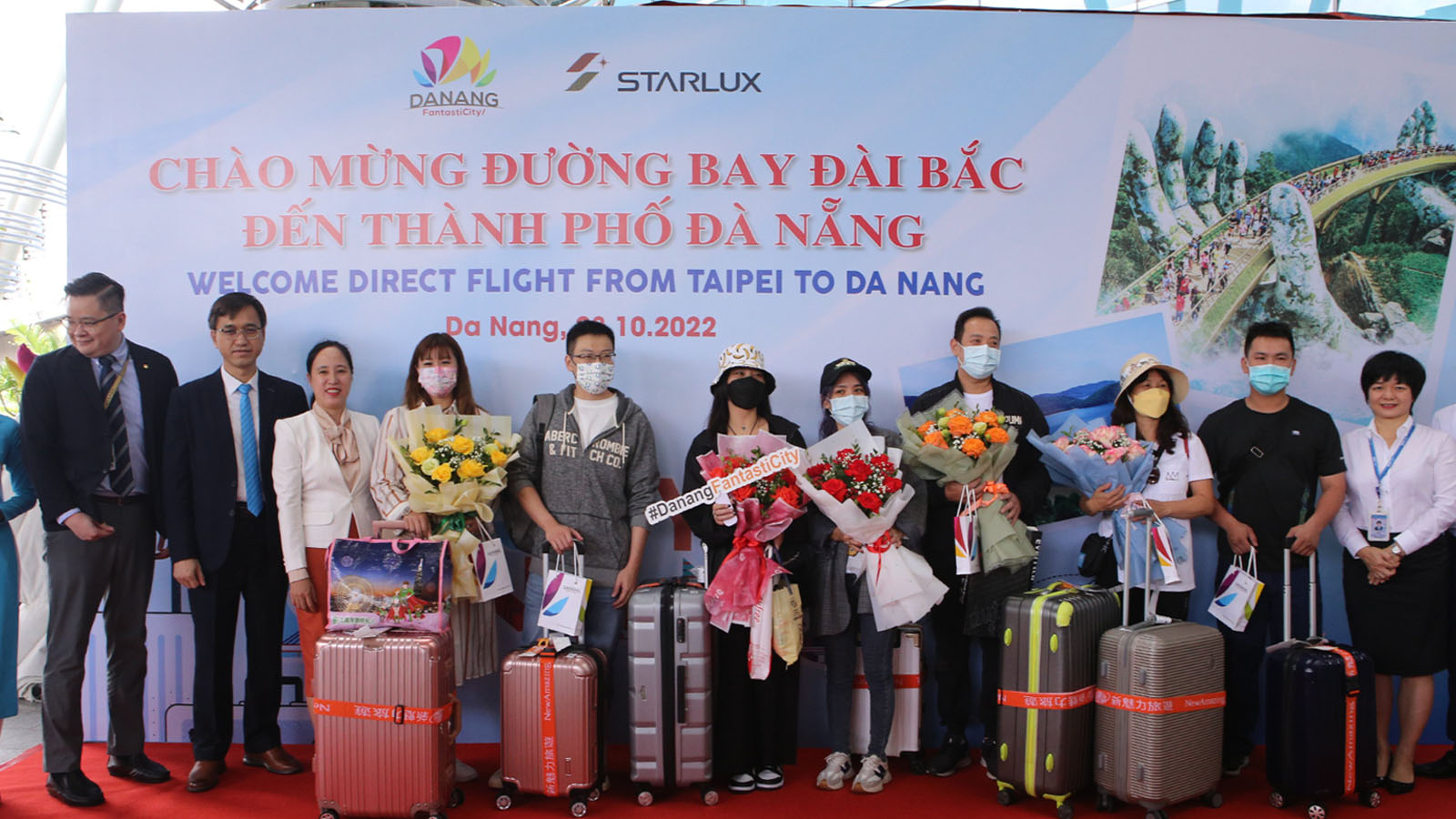 According to information provided by Starlux Airlines, the Da Nang – Taipei route is operated by Starlux Airlines 3 times a week with a flight journey of 2 hours and 50 minutes. Flight JX701 departed Taipei at 07:35 and landed in Da Nang at 09:25.
With Starlux Airlines restarting direct flights from Taipei – Da Nang, this is the following good news for Danang tourism in connecting visitor source markets, contributing to the growth of the tourist recovery rate. The international market is currently at 19% in the first nine months of 2022 compared to the same period in 2019.
Mr Roger Yen, Chief Representative of STARLUX Airlines in Vietnam, said: "After a period affected by the COVID-19 epidemic, STARLUX will resume flights between Taipei and Da Nang from today, October 28. We plan to operate an average of 3 flights per week until the end of November and may increase the frequency in December. Da Nang has always been one of the new and attractive destinations for tourists, so we expect the flights will exploit the maximum capacity to meet the expectations of tourists.
DanangFantasticity
Latest Posts