"Artisan transmitting" with the title "Salty taste of Nam O sea" at Danang Museum
"Artisan transmitting" with the title "Salty taste of Nam O sea" at Danang Museum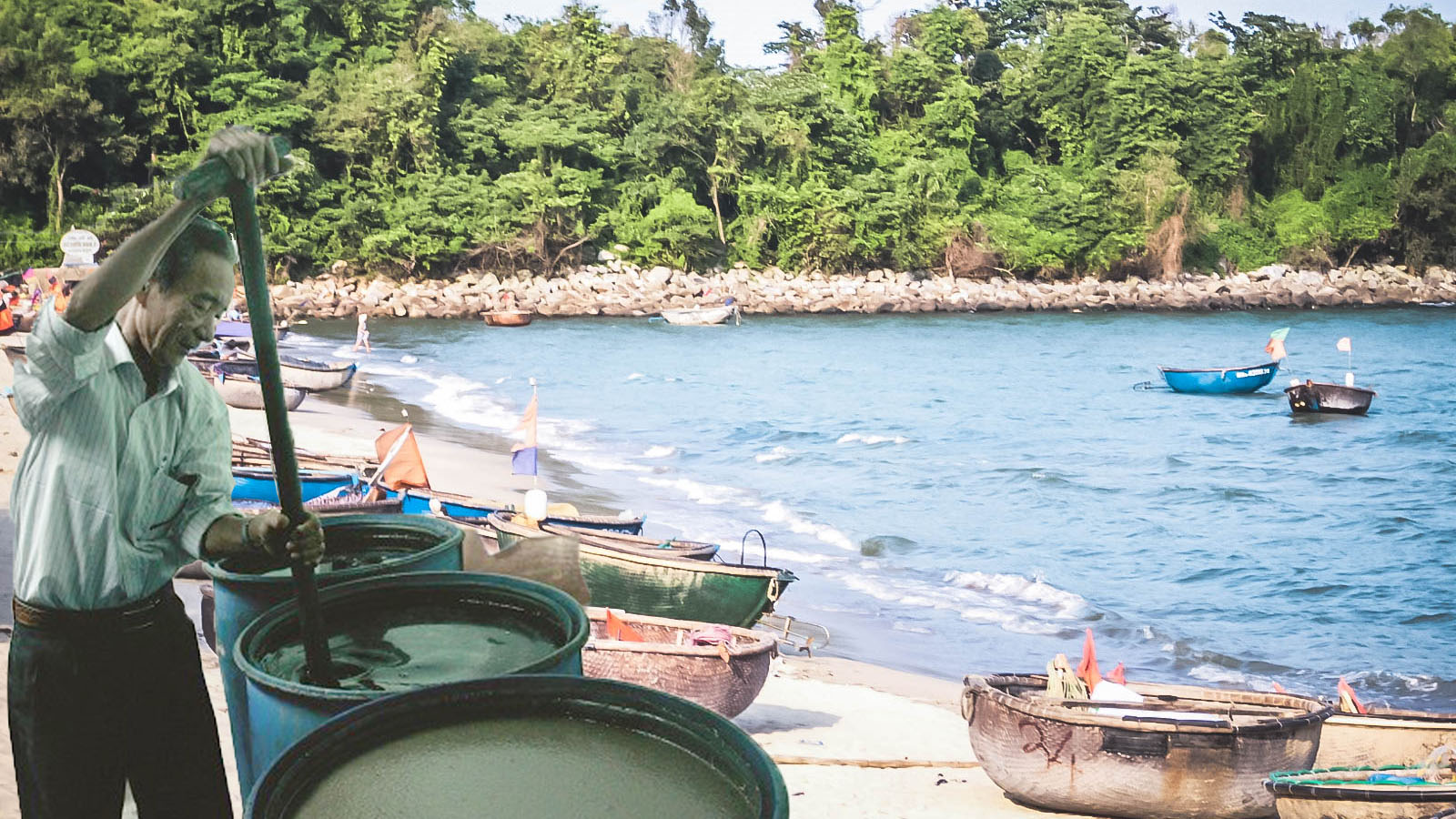 In the historical process, along with agriculture, Da Nang has also been the homeland of many famous traditional crafts of the region. In the past, these were only minor jobs for certain households in villages. Over time, these occupations have been recognised of an important part of the historical and cultural traditions of each village and partly shape and enrich the cultural values of Da Nang.
However, nowadays, most of cultural values ​​of traditional craft at villages has been gradually fading while the cultural significance of traditional products are not properly absorbed and promoted by the following generations, leading to the loss of the product identity. Along with that, the craft village is also encountering fierce competition with new products. Thus, this causes the traditional trade villages in Vietnam as well as Quang Nam – Da Nang to inevitably fade away.
With the desire to contribute to the preservation, promotion and passing the beautiful cultural values ​​and the unique identities of traditional crafts on Quang land, on the occasion of the 15th Vietnam Cultural Heritage Day (November 23, 2004 – November 23, 2019), the Da Nang Museum organizes the program "Artisan transmitting" with the title "Salty taste of Nam O sea".
The program was organized to honor, preserve and boost a traditional profession in the Nam O area (Da Nang) – Occupation of producing fish sauce. Meanwhile, the program also aims to convey the dreams, transfer knowledge of artisans and let the public – especially the young generation to learn, discover and experience unique cultural values ​​of Nam O fish sauce production.
Time: 8:00 am to 11:00 pm, November 22, 2019 (Friday).
Location: Danang Museum – 24 Tran Phu, Da Nang City.
Lương Vy – "Artisan transmitting" with the title "Salty taste of Nam O sea" at Danang Museum
Latest Posts