Events Highlights in Danang and Hoi An in October 2019
Events Highlights in Danang and Hoi An in October 2019
Autumn is coming to Danang and Hoian with chiller weather after the hot and humid days of summer. Still the events here will just get cooler.
October with lots of attractive discounts for ladies, let's have a look at highlight activities and events with Danang FantastiCity this month.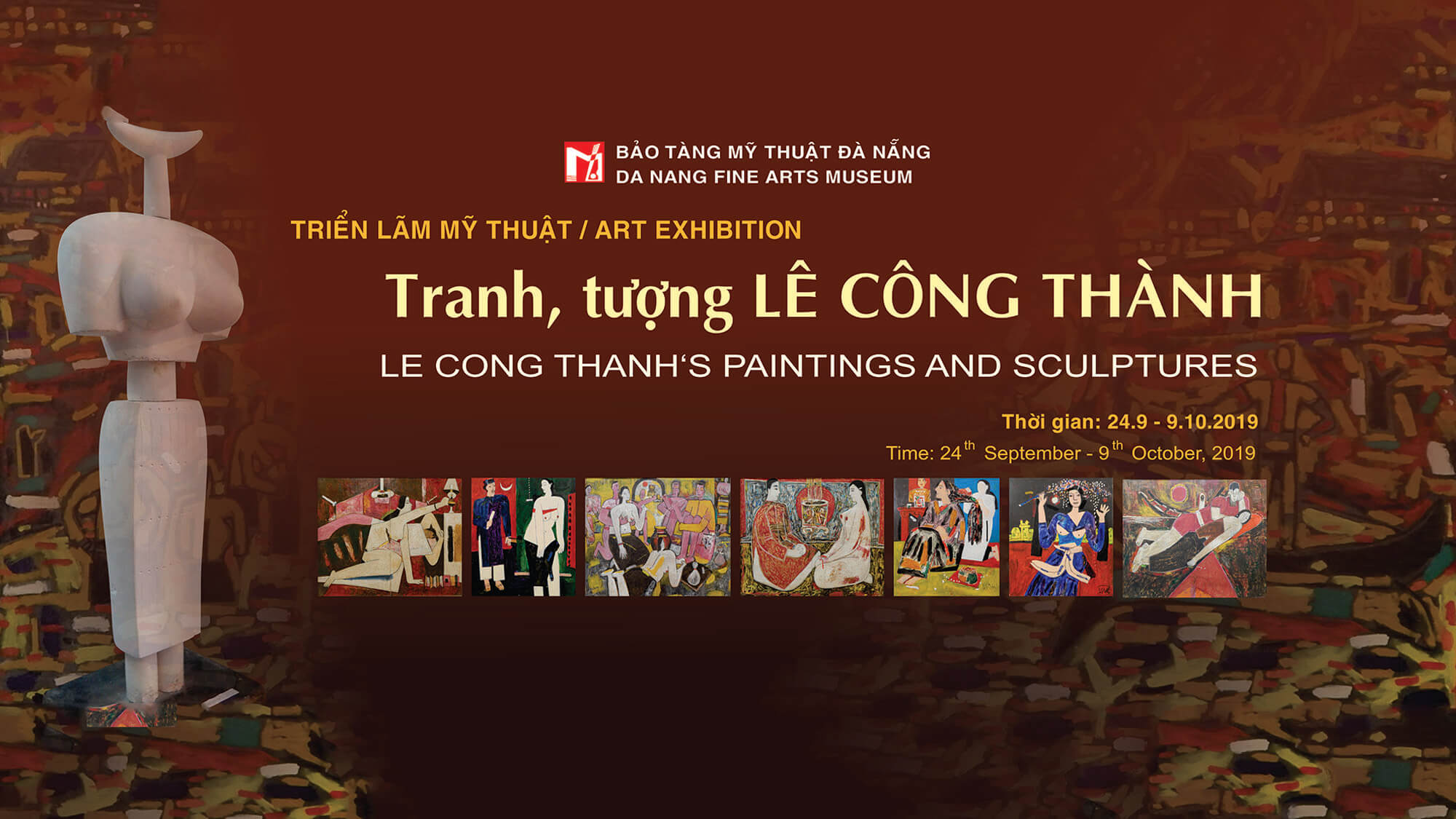 1. ART GALLERY: PAINTINGS AND STATUES BY ARTIRST LE CONG THANH
Time: 24/09 – 09/10/2019 | Address: Danang Fine Arts Museum, 78 Le Duan
In honor of the great contribution of the sculptor Le Cong Thanh to the fine art of Vietnam, Da Nang Fine Arts Museum cooperated with his family to organize the exhibition with the theme "Paintings and statues of Le Cong Thanh", introducing his 45 paintings and sculptures in Da Nang – his hometown…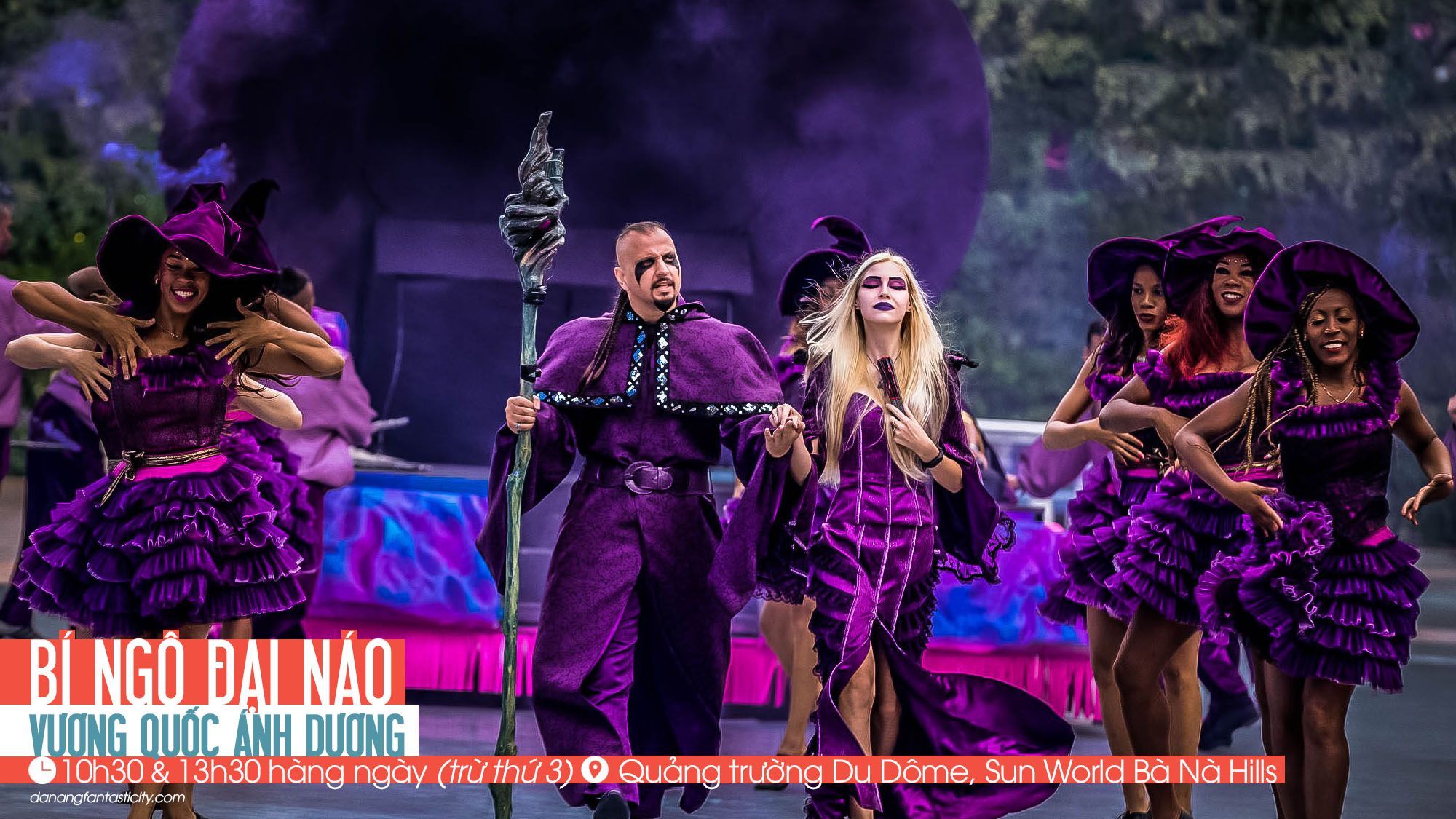 2. PUMPKIN CAUSES HAVOC SUNSINE KINGDOM
Time: 10h30 – 13h30 everyday from October (except Tuesday) | Address: Du Dome Square, Sun World Ba Na Hills
Nearly 40 tons of pumpkins with various shapes will conquer the Sunshine Kingdom. Experience the true Halloween atmosphere in Europe right at the ancient castles at Du Dôme Square, Sun World Ba Na Hills. Discover Ba Na peak, a mysterious space with full of magic this Halloween.
Don't forget the discounted price to Ba Na with only 300.000 dong for visitors in 19 provinces of Central Vietnam and Highlands (applied from 20th September to 5th October 2019).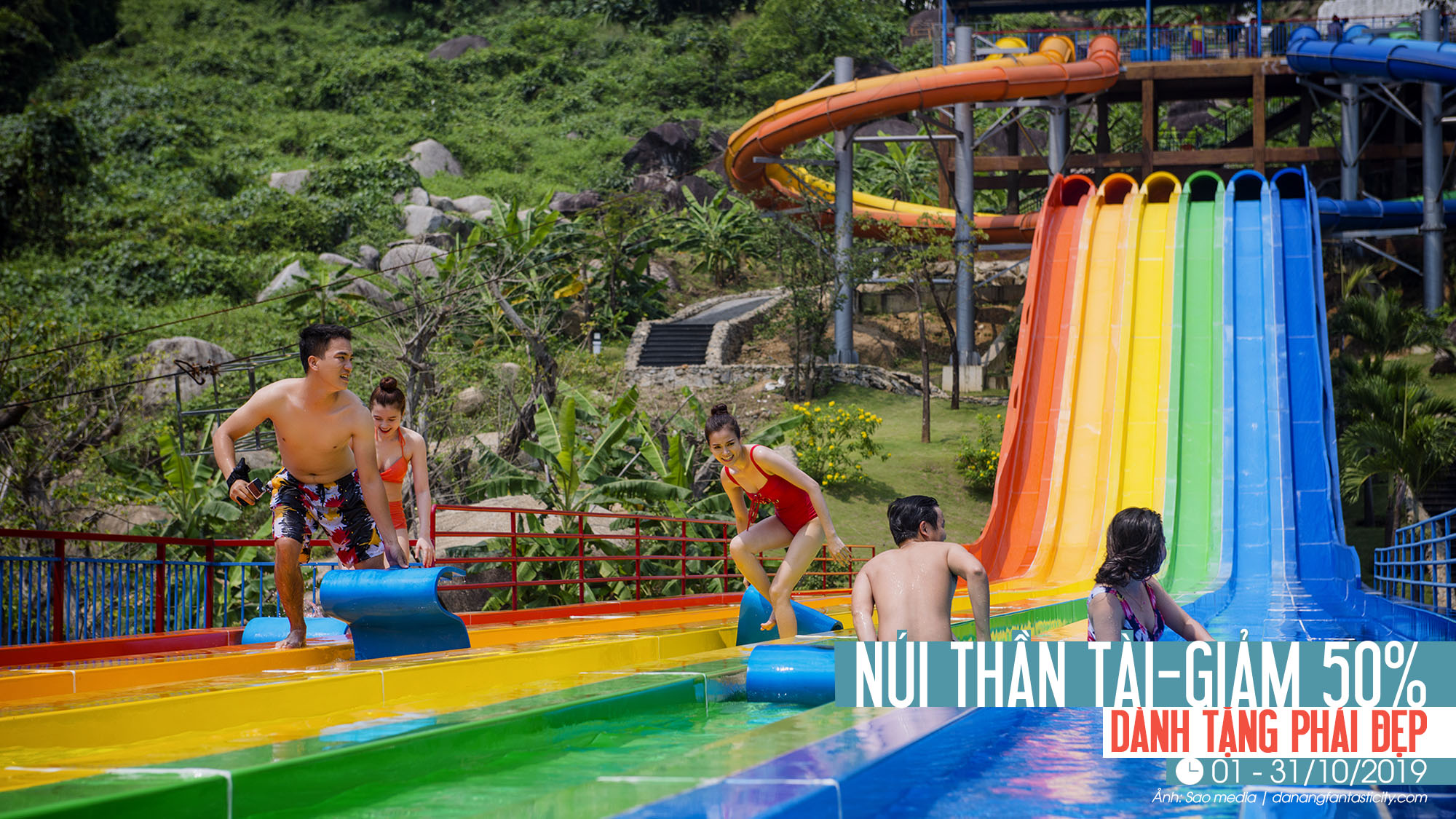 3. NUI THAN TAI AND 50% DISCOUNT – IN THE HONOUR OF BEAUTIES
Time: 01 – 31/10/2019  | Address: Nui Than Tai Hot Springs Park | Phu Tuc Hamlet, Hoa Phu Commune, Hoa Vang District, Danang city, Vietnam
This price is in the special promotion "Celebrating the Vietnamese Women's Day October 20" that DHC Suoi Doi Joint Stock Company offers to all nationwide women and girls when visiting Nui Than Tai Mountain Resort in October 2019.
Specifically, the general fare for female travelers will be reduced from VND 350,000/person to VND 175,000/person. Also, for girls, the entrance fare will be reduced by 50% compared to the discounted fare for adults while children under 1m are free of charge. With the 50% discount, visitors will experience countless free services …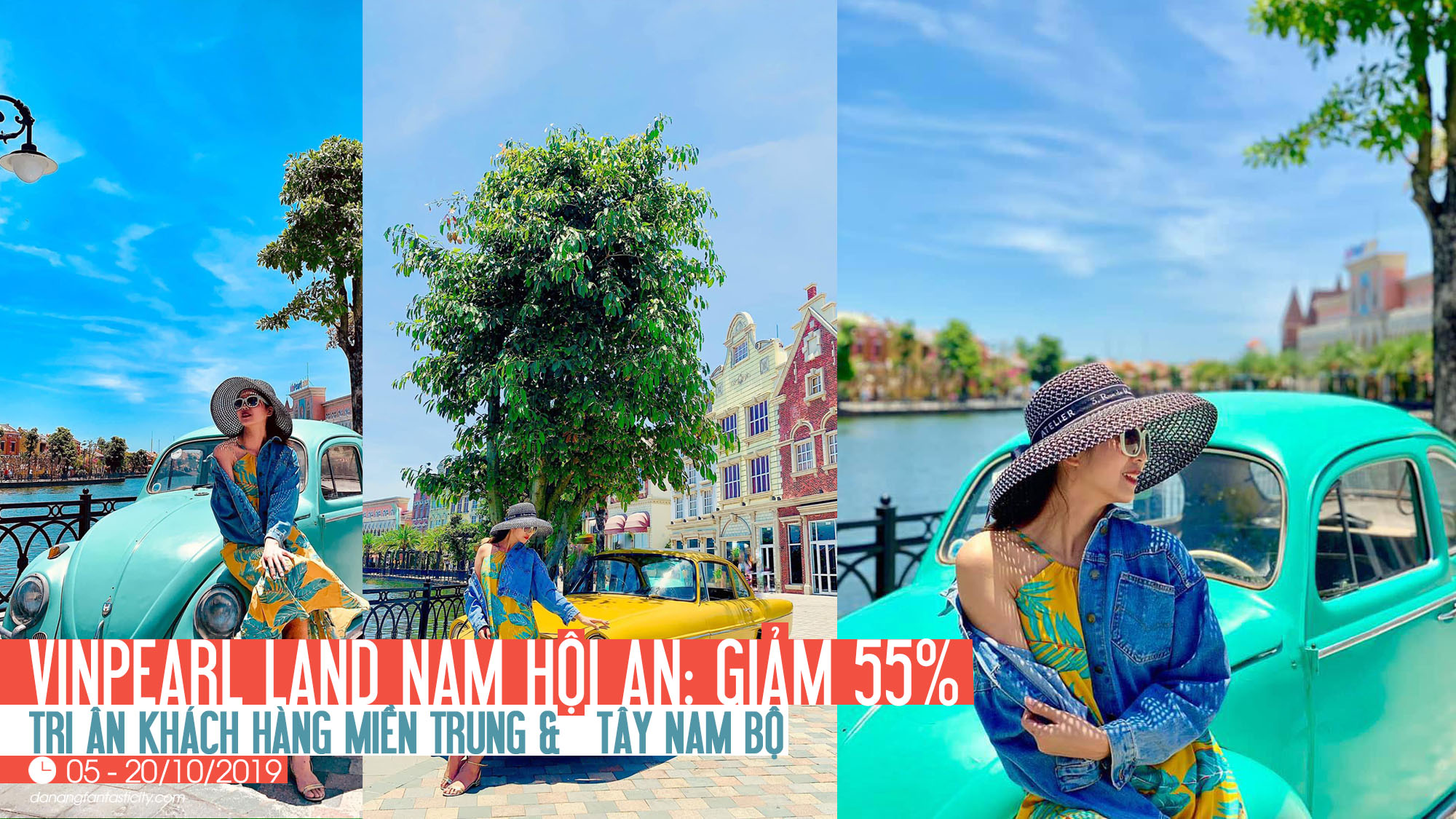 4. VINPERAL NAM HOI AN: 55% OFF – GRATITUE TO VISITORS IN CENTRAL AND SOUTH-WEST VIETNAM
Time: 05/10/2019 – 20/10/2019 | Address:Thanh Nien, Binh Minh, Thang Binh, Quang Nam
For the first time ever, Vinpearl Land Nam Hoi An has applied a super shocking fare program of up to 55% in gratitude to visitors in 18 provinces of Central & Southwest region. The program is only applicable from: October 5, 2019 – October 20, 2019.
This is an opportunity for visitors to indulge in fun and experience full services of Vinpearl Land Nam Hoi An.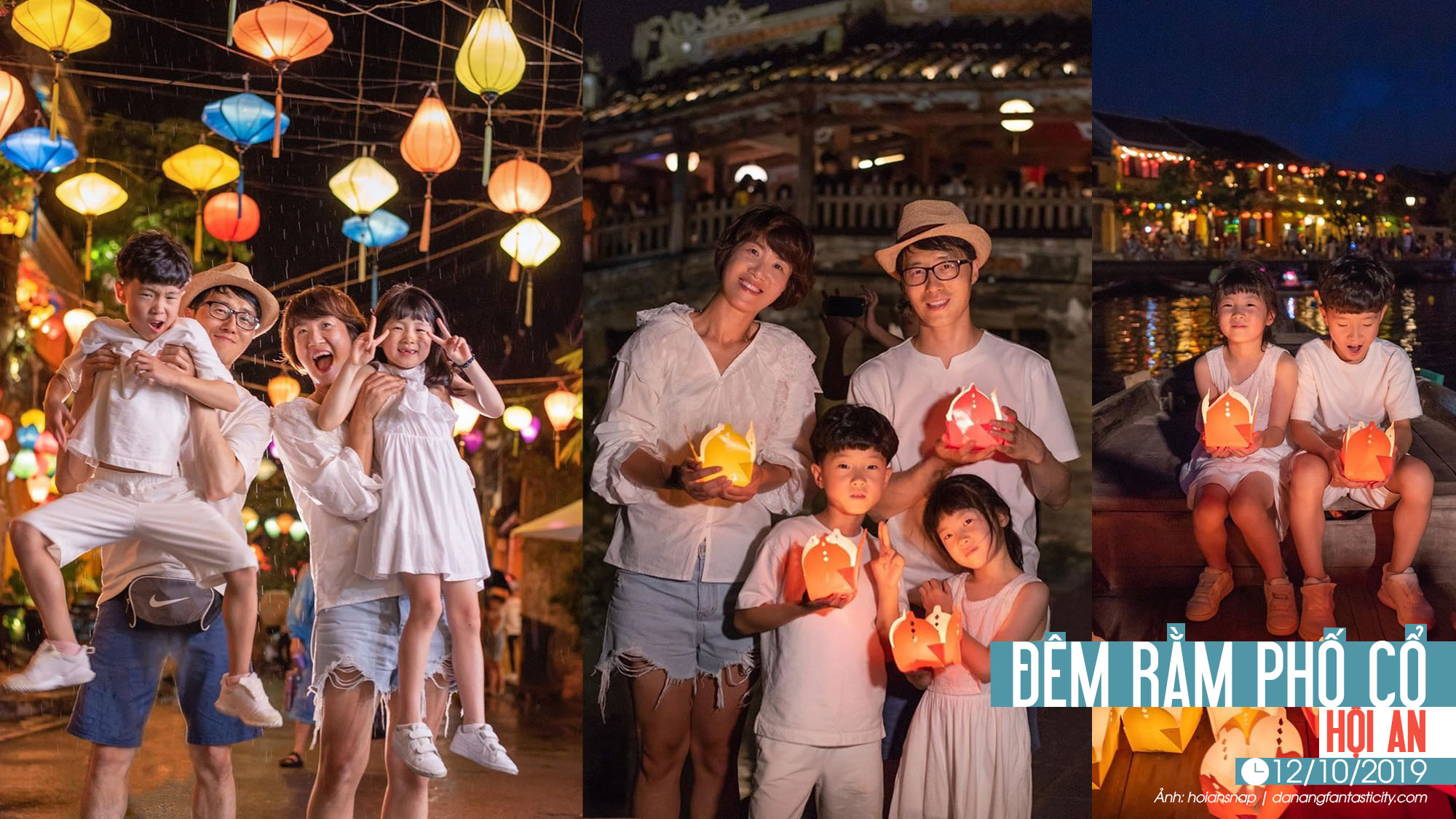 5. NIGHT CITY SLOW
Time: 12/10/2019  | Address: Hoi An Ancient Town
Once a month, on the 14th day of the Lunar calendar, the ancient town of Hoi An becomes magnificent with the lantern festival. From 4pm, all roads along the Hoai River in the old town have banned all traffic, and by 5:30pm, the rows of lanterns would be lit up.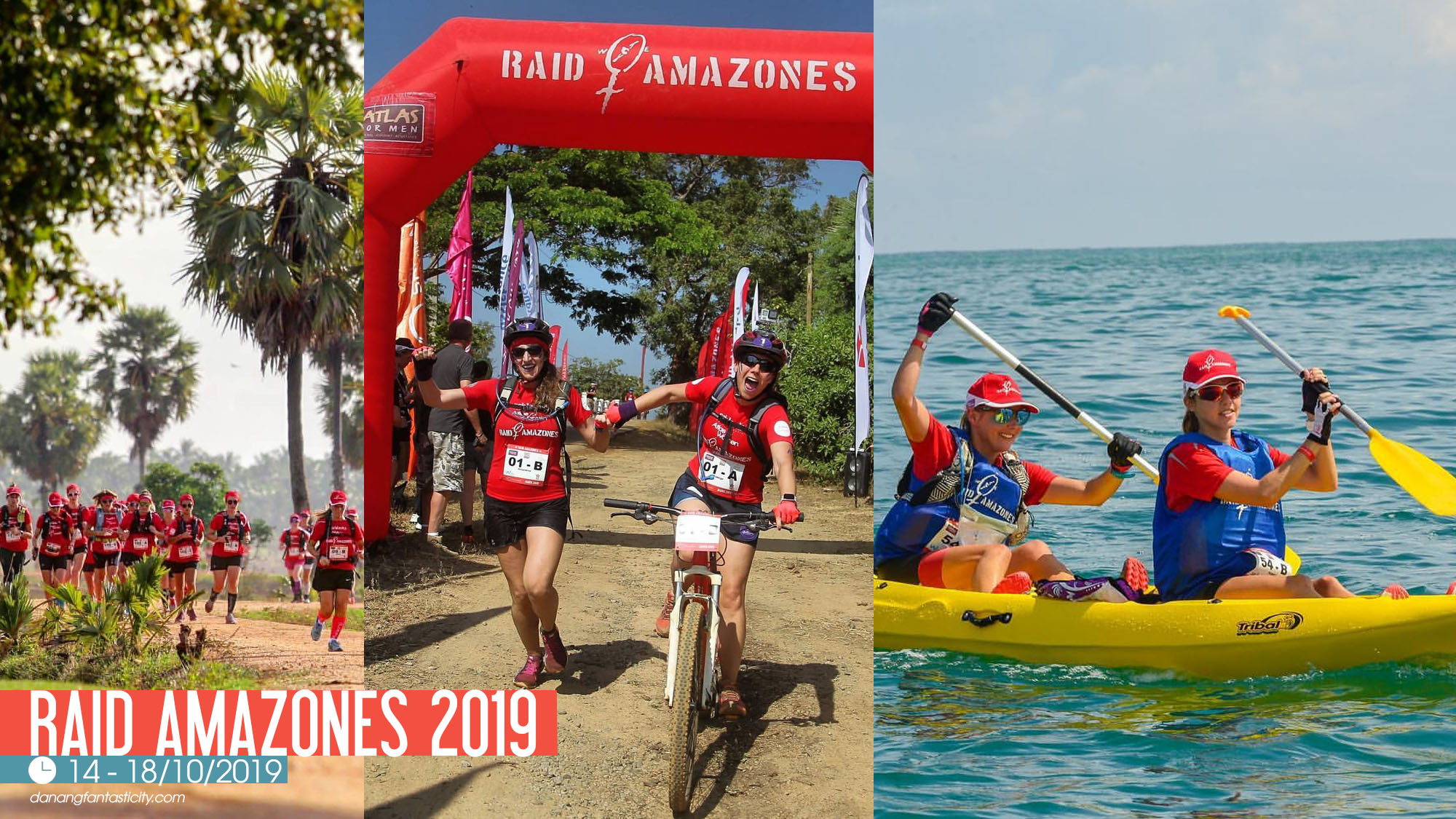 6. RAID AMAZONES 2019
Time: 14-18/10/2019 | Address:  Quang Nam and Danang
Raid Amazones 2019 is a sports competition organized by ZBO Company (Ze Big Organization ZBO, France) with a combination of sport and nature experience including 03 triathlons: terrain bike (40km), jogging (10-20km), kayaking (5-10km); In addition, the competition also has auxiliary competitions such as archery and exploring local history and culture as well as sustainalble tourism. .
According to the roadmap of the competition, in Da Nang, on the morning of October 18, 2019, there will be jogging on the beach from Phuoc My beach to the Centara Sandy Beach resort hotel with the participation of about 310 women from France.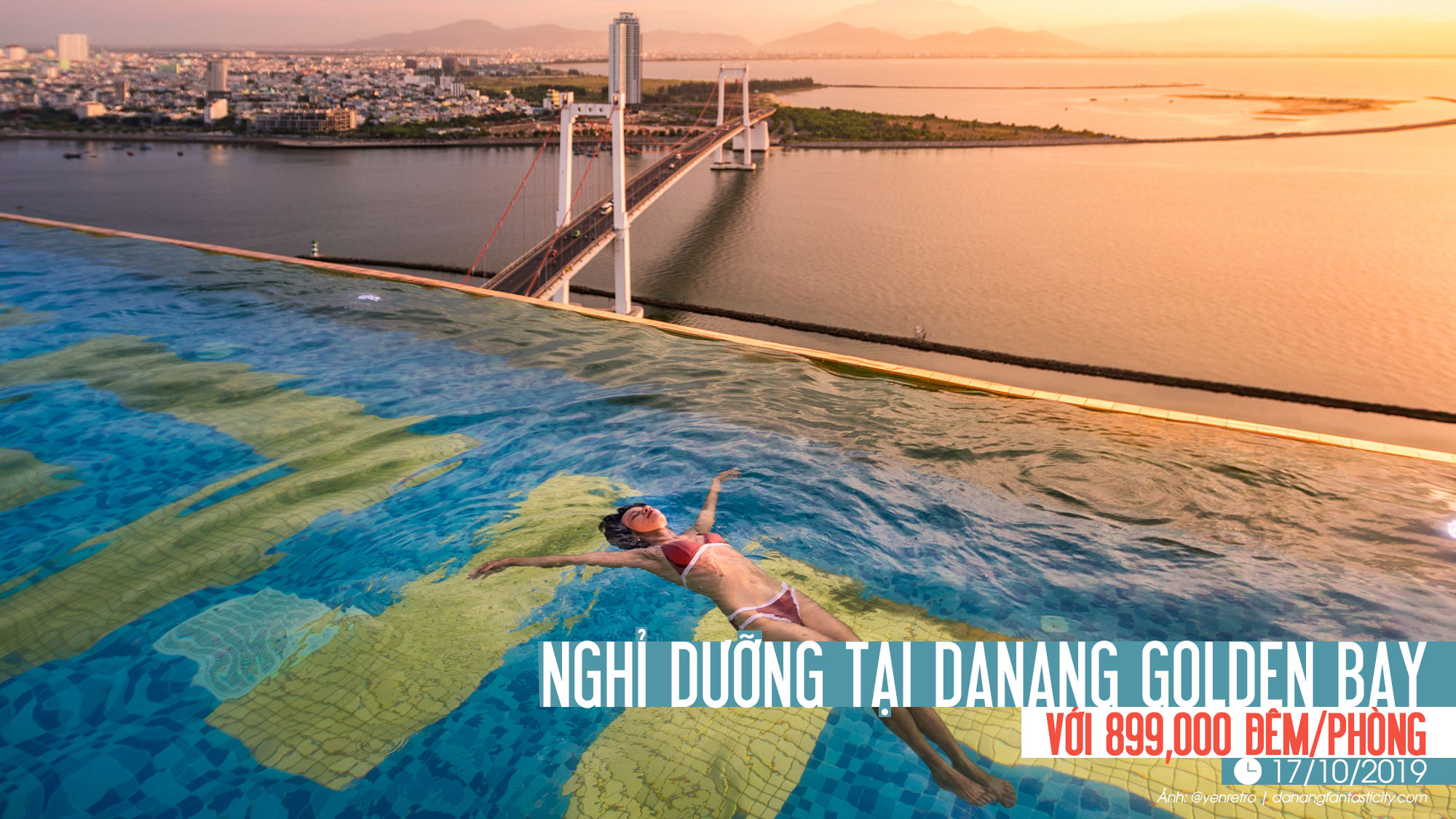 5. HOLIDAY AT DANANG GOLDEN BAY WITH ONLY 899,000 VND
Time: 12/10/2019  | Address: Danang Golden Bay
To show gratitute to customers who have trusted this hotel in the past two years, Danang Golden Bay offers the one and only deal on October 17, 2019.
When booking a Deluxe Room at Danang Golden Bay Hotel every Mondays from the beginning of September to the end of October 14 for the October 17, 2019 stay schedule, visitors will receive special offers with room rates just only 899,000 VND. In addition, the free services will still remain the same as the regular booking package.
* Promotion only applies to guests booking through Fanpage or Website Danang Golden Bay Hotel.
Let's call 02363 878 999 for more advice!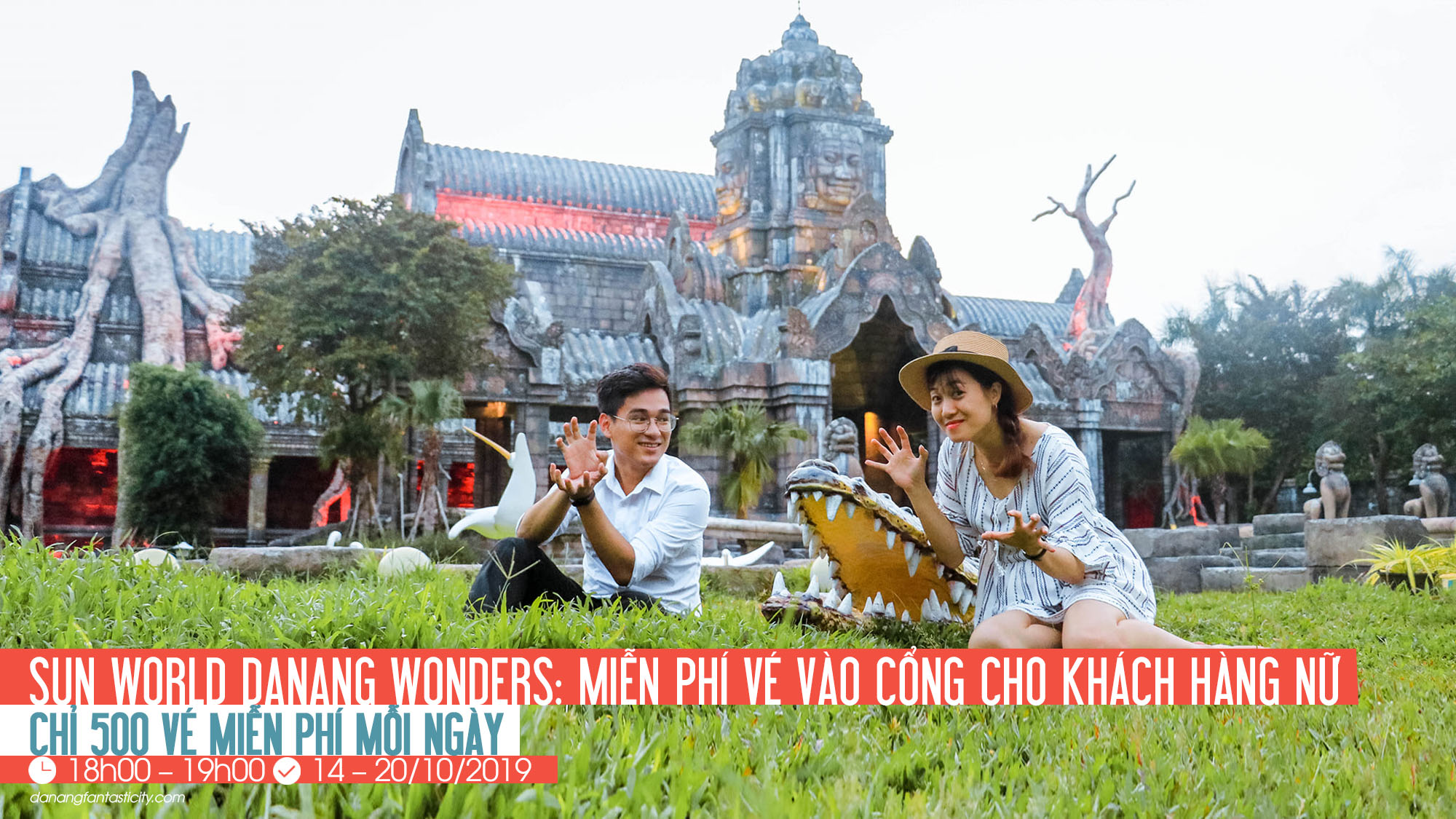 6. SUN WORLD DANANG WONDERS: FREE ENTRY FOR WOMEN
Time: 18h00-19h00 from 14th -20th October 2019
FREE TICKET for the first 500 female guests arriving at the park during the hours of 18:00 – 19:00 daily. With this ticket, the girls, mothers, and sisters can take lots of selfies and experience the world's top games for free. Lets' go shopping and dress up for your great time at Sun World Danang Wonders.
7. LIVE CONCERT: UNSPOKEN WORDS
Time: 20/10/2019  | Address: Trung Vuong Theater
The show is a gift for all women. The live show reminds the old memories of Da Nang as a movie with three music chapters. It would remind the audiences the unspoken thoughts and encourage them to value  love for family today and even tomorrow.
The audiences will be immersed in a unique music atmosphere created by Musician Vo Hoai Phuc – Music Director who is behind lots of music concert for networking with audiences. The greatest gift is understanding and sharing, and music let us say what we want to say.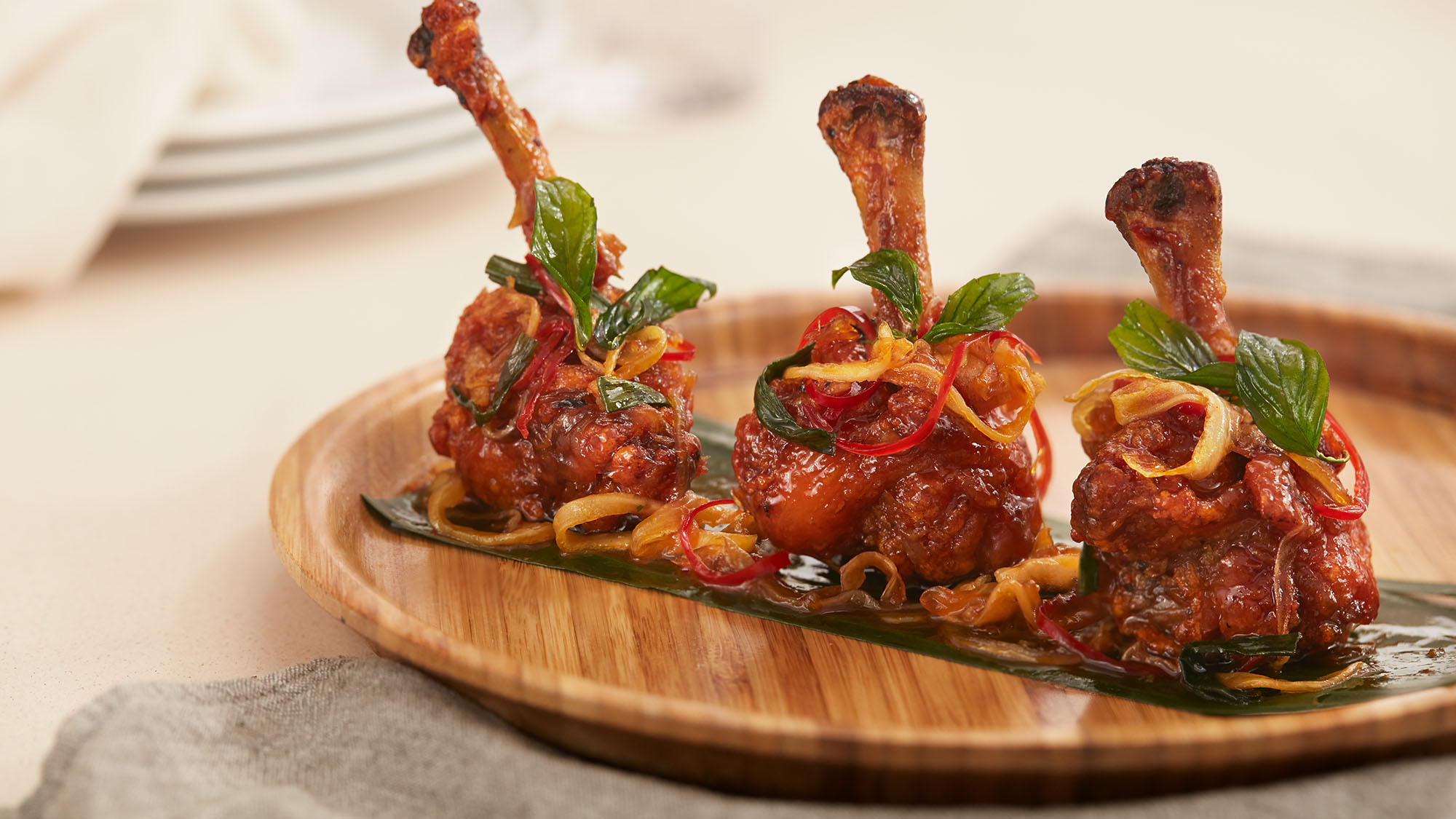 EPICE RESTAURANT LAUNCHED NEW MENU
Location: Pullman Danang Beach Resort – 101 Vo Nguyen Giap, Khue My Ward, Ngu Hanh Son District, Danang city.
Epice Restaurant located on Pullman Danang Beach Resort 5-star oasis have pleasure to introduce all diners with a new, various and impressive menu.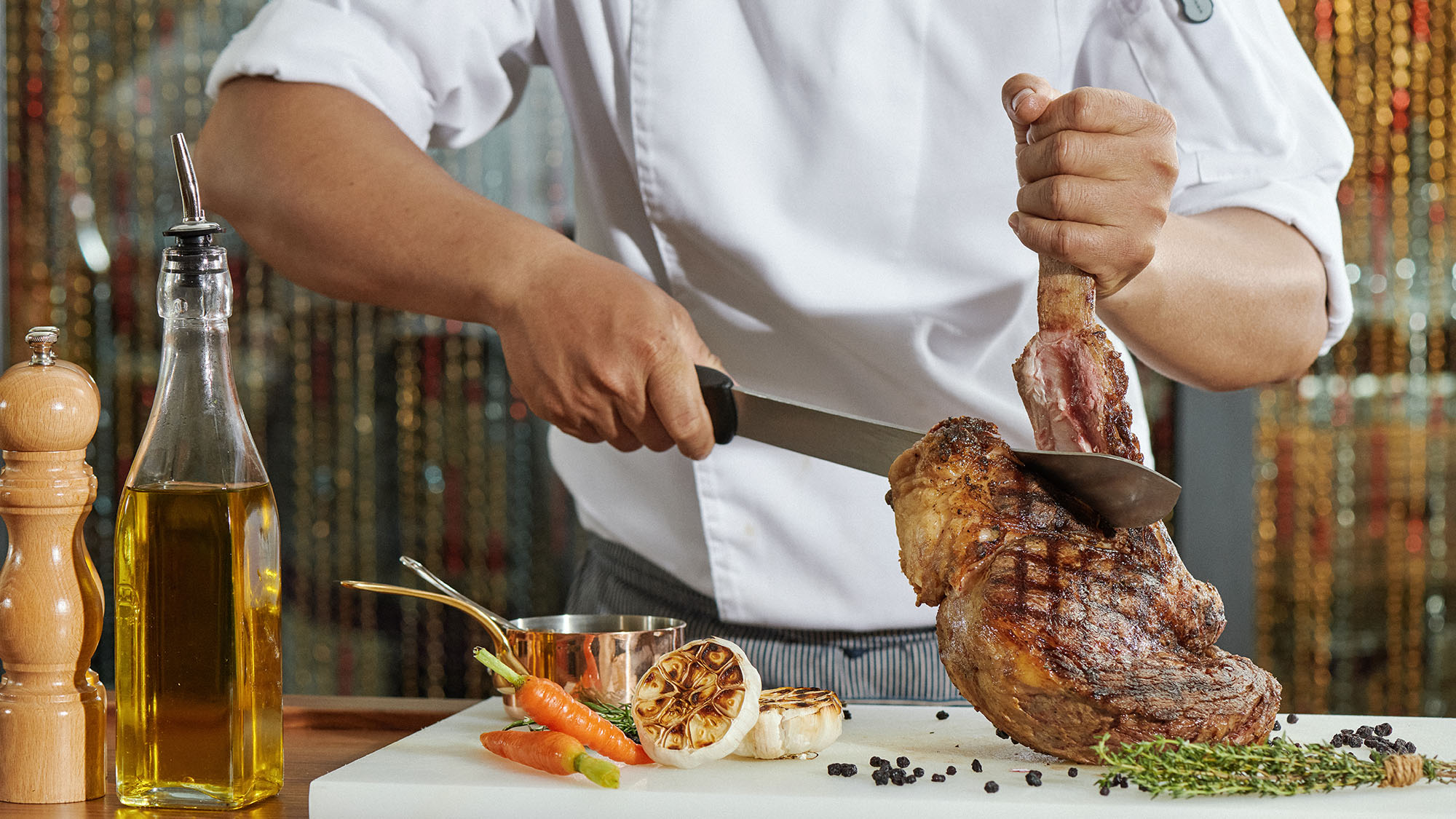 DISCOVER FOOD SPECIALIY AT SHERATON GRAND DANANG
Time: 10/2019  | Location: Sheraton Grand Da Nang – 35 Truong Sa, Hoa Hai Ward, Ngu Hanh Son District, Danang City
It is such a pity if you miss the unique culinaries at Sheraton Grand Danang with 7 restaurants and bars – the perfect place to enjoy premium delicacies and fresh seafood dishes in a luxurious but delicate atmosphere.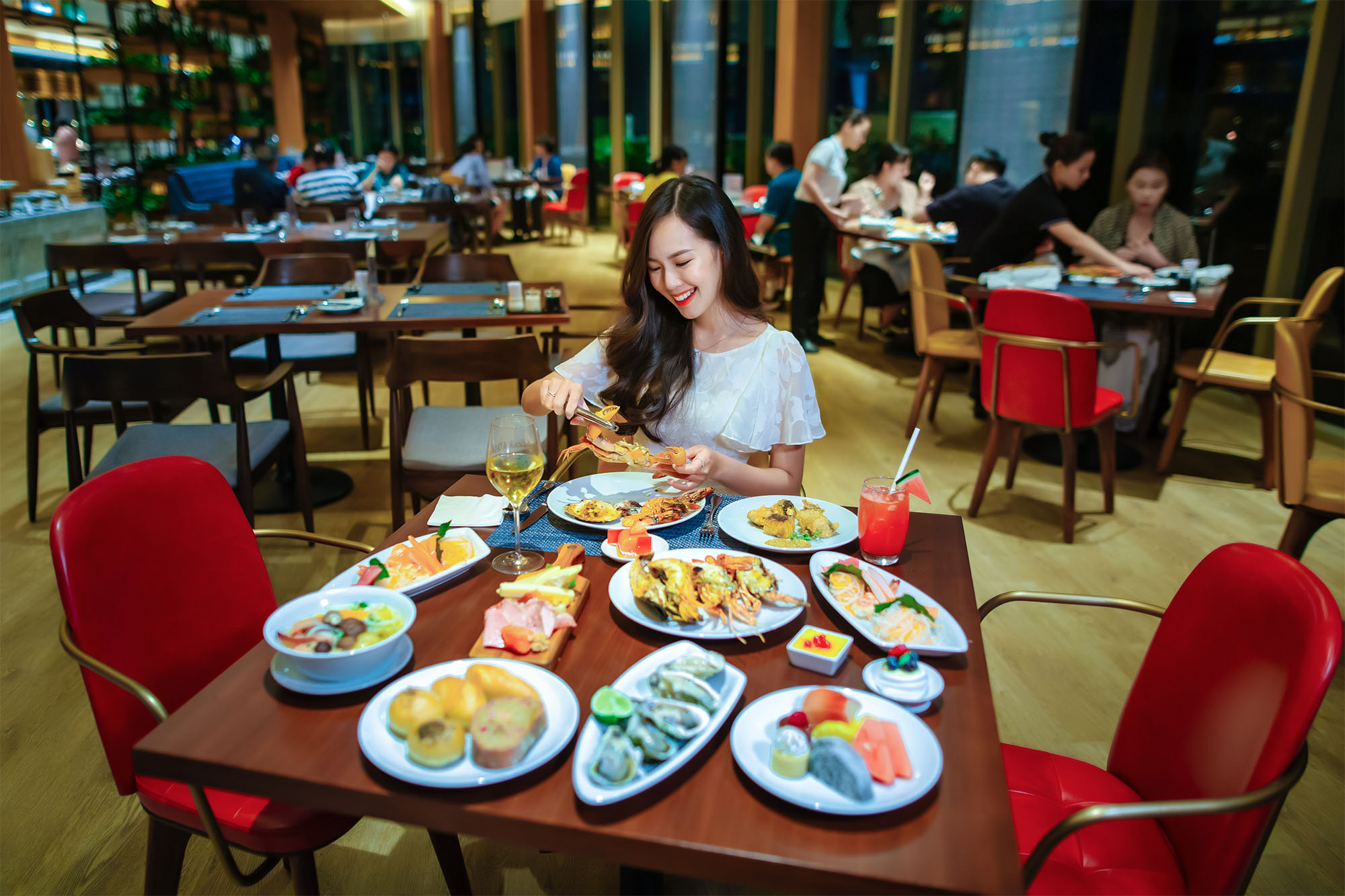 THE MOST DELICIOUS SEAFOOD BUFFET IN DANANG
Location: Hilton Da Nang – 50 Bang Dang Street, Hai Chau District, Danang City
The most delicious seafood buffet in Danang will be hosted every Friday night at Brasserie Nam (level 2), the best choice for spending your dinner with family, friends or partners.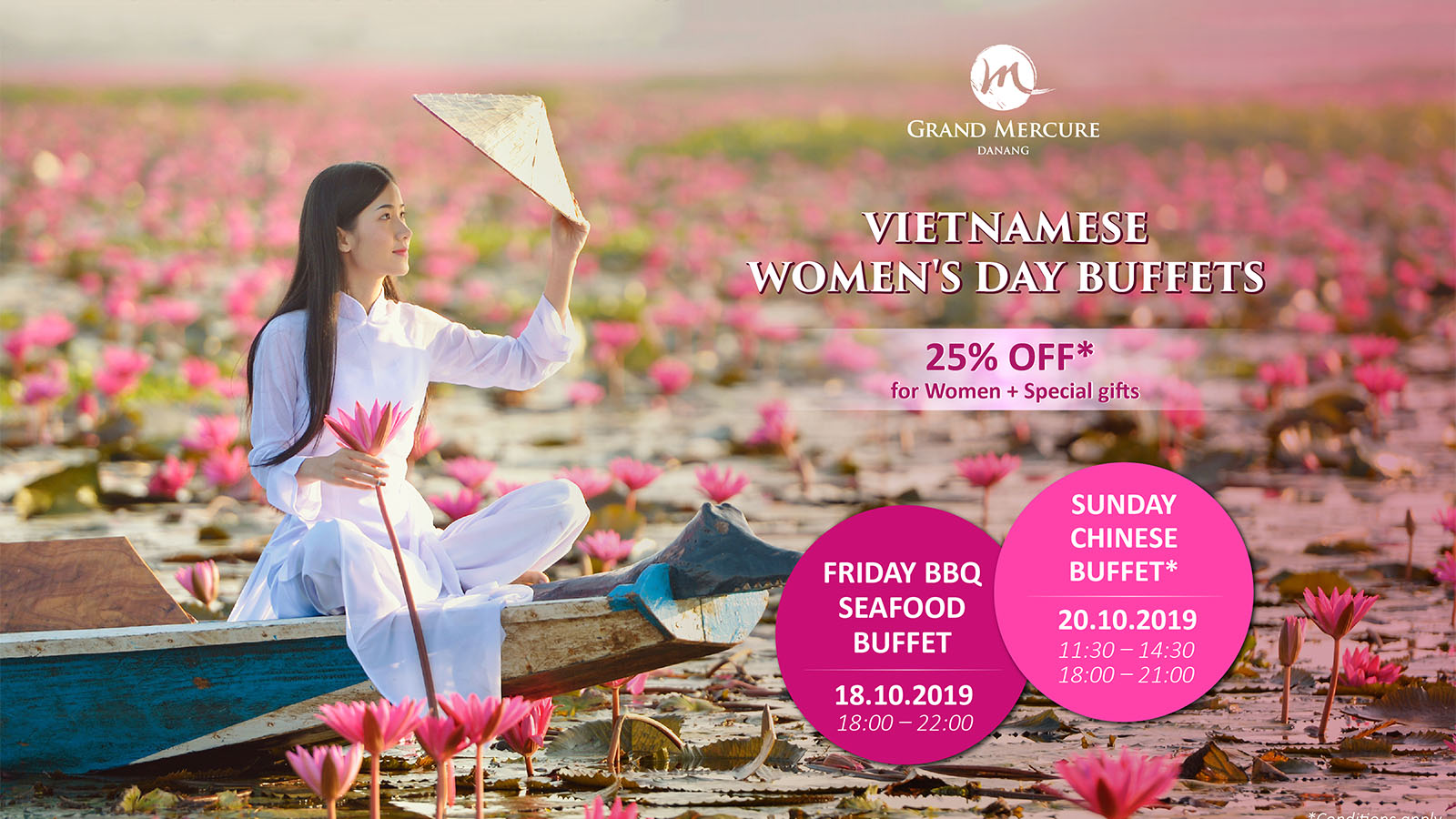 CELEBRATES VIETNAMESE WOMEN'S DAY WITH BUFFET PARTY
Location: Grand Mercure Danang – Zone of the Villas of Green Island, Lot A1, Hoa Cuong Bac Ward, Hai Chau District, Danang
Enjoy Sumptuous Buffet and surprise the beautiful and beloved women in your life with a special dining experience with International Buffet on Friday (18 Oct) at La Rive Gauche or Sunday Chinese Buffet lunch & dinner on Sunday (20 Oct) at Golden Dragon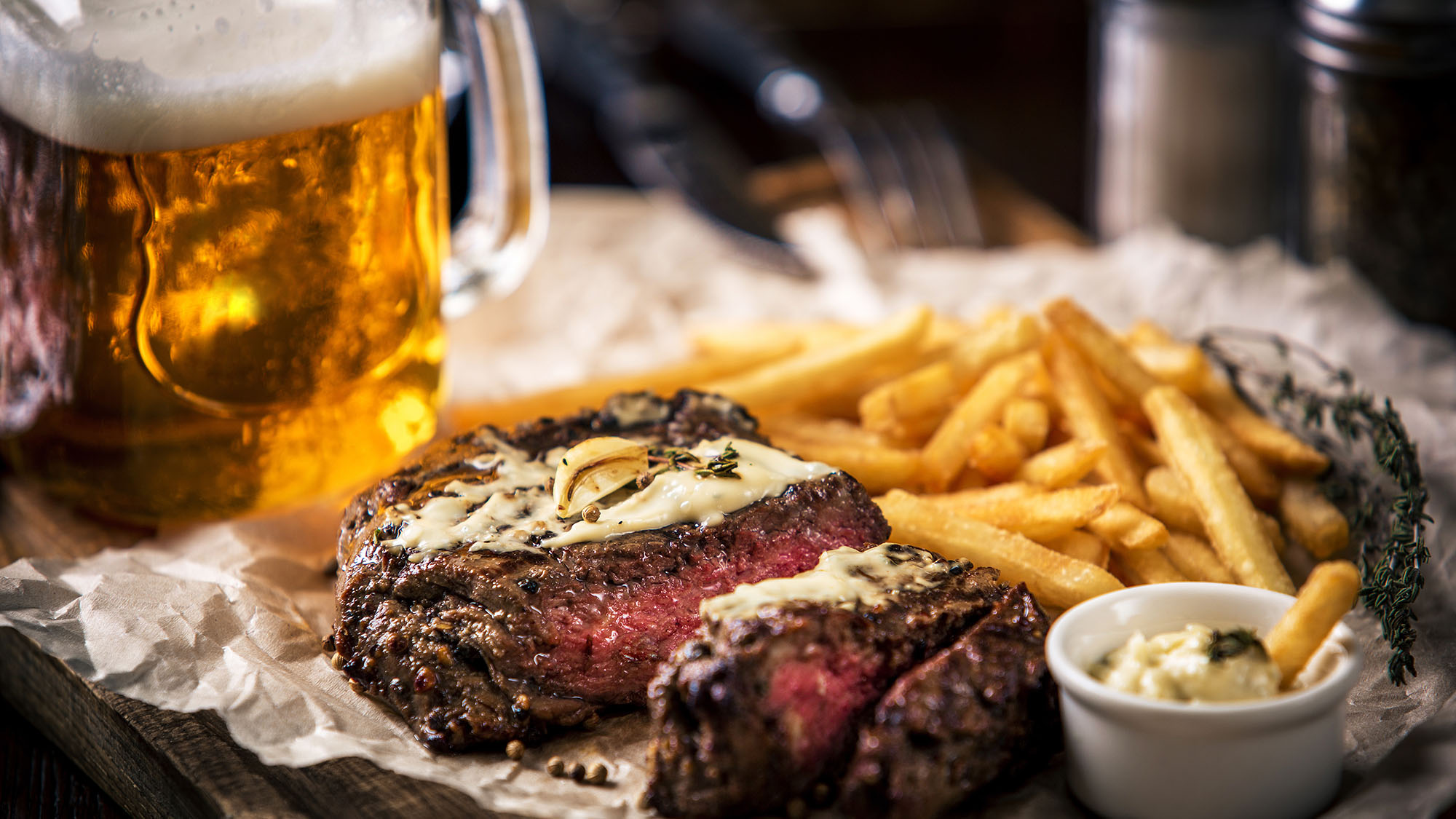 THE COMPASS: THE BEST WAY TO DISCOVER FOUR POINTS BY SHERATON DANANG
Location: Four Points by Sheraton Danang – 118,120 Vo Nguyen Giap, Phuoc My Ward, Son Tra District, HCMC Danang
Four Points by Sheraton Danang starts another great month with exciting events and offers.
Lương Vy – Events Highlights in Danang and Hoi An in October 2019
Latest Posts