The most delicious seafood buffet in Danang
Brasserie Nam | Hilton Da Nang: The most delicious seafood buffet in Danang

Reward yourself and your beloveds a quality dinner at the most delicious seafood buffet on the romantic Han River every Friday night at Hilton Da Nang.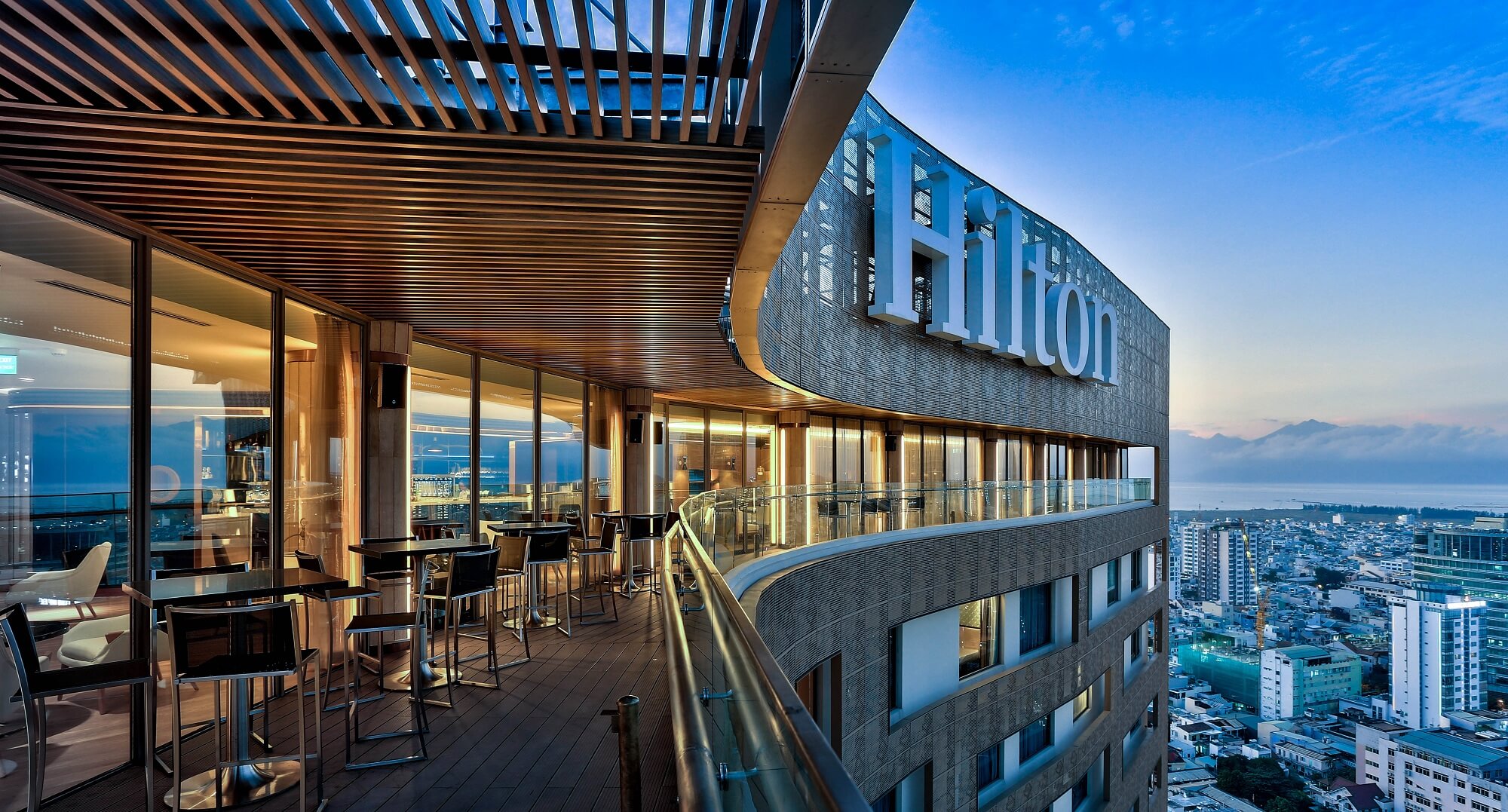 Hilton Da Nang, a luxurious and high-end destination right in the city center of Danang with many Asian – Western fusion restaurants.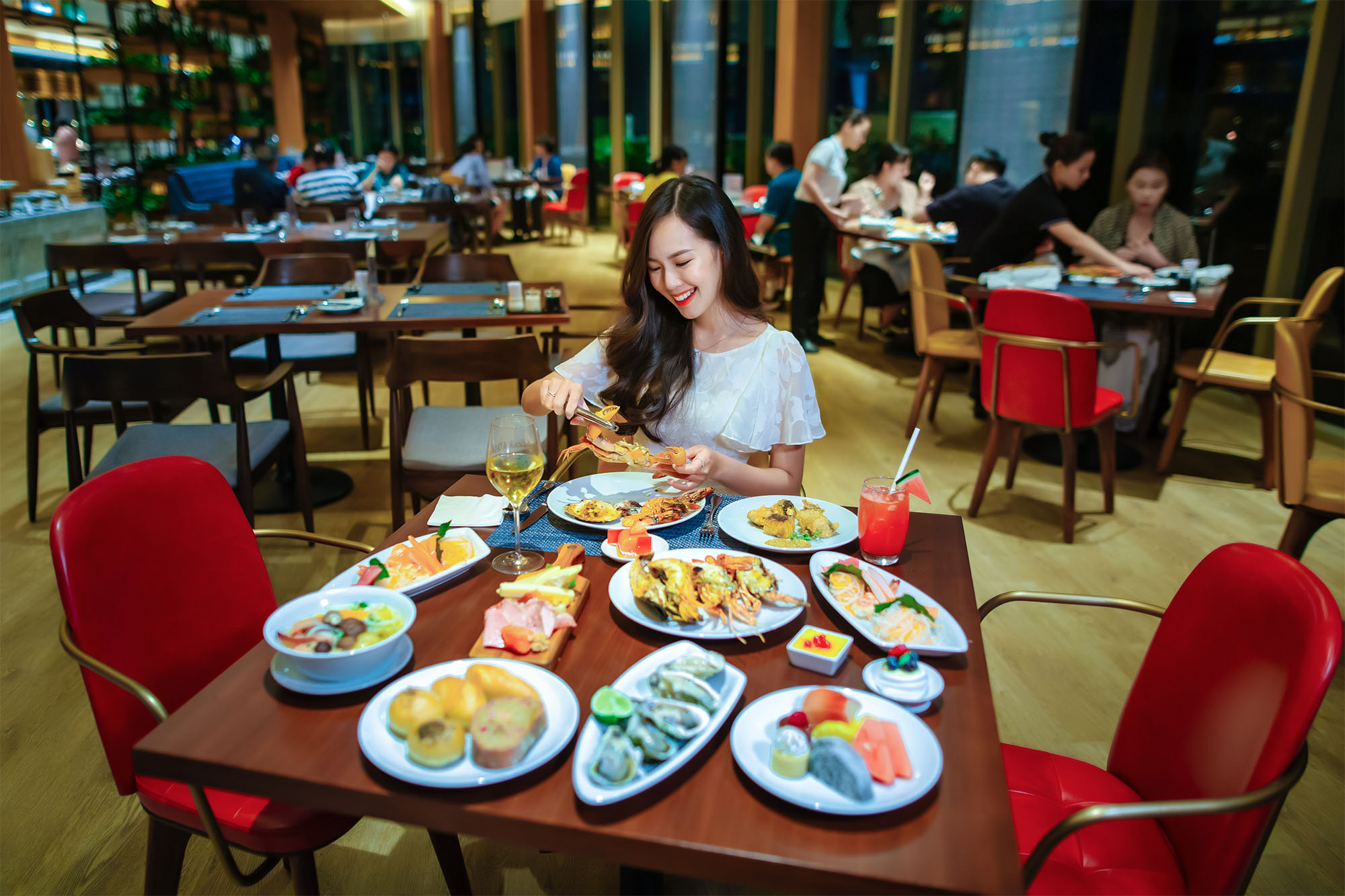 The most delicious seafood buffet in Danang will be hosted every Friday night at Brasserie Nam (level 2), the best choice for spending your dinner with family, friends or partners.
Brasserie Nam is arranged in a modern setting, with dining area specially designed harmoniously, creating a cosy feeling but at the same time luxurious in a warm-toned atmosphere.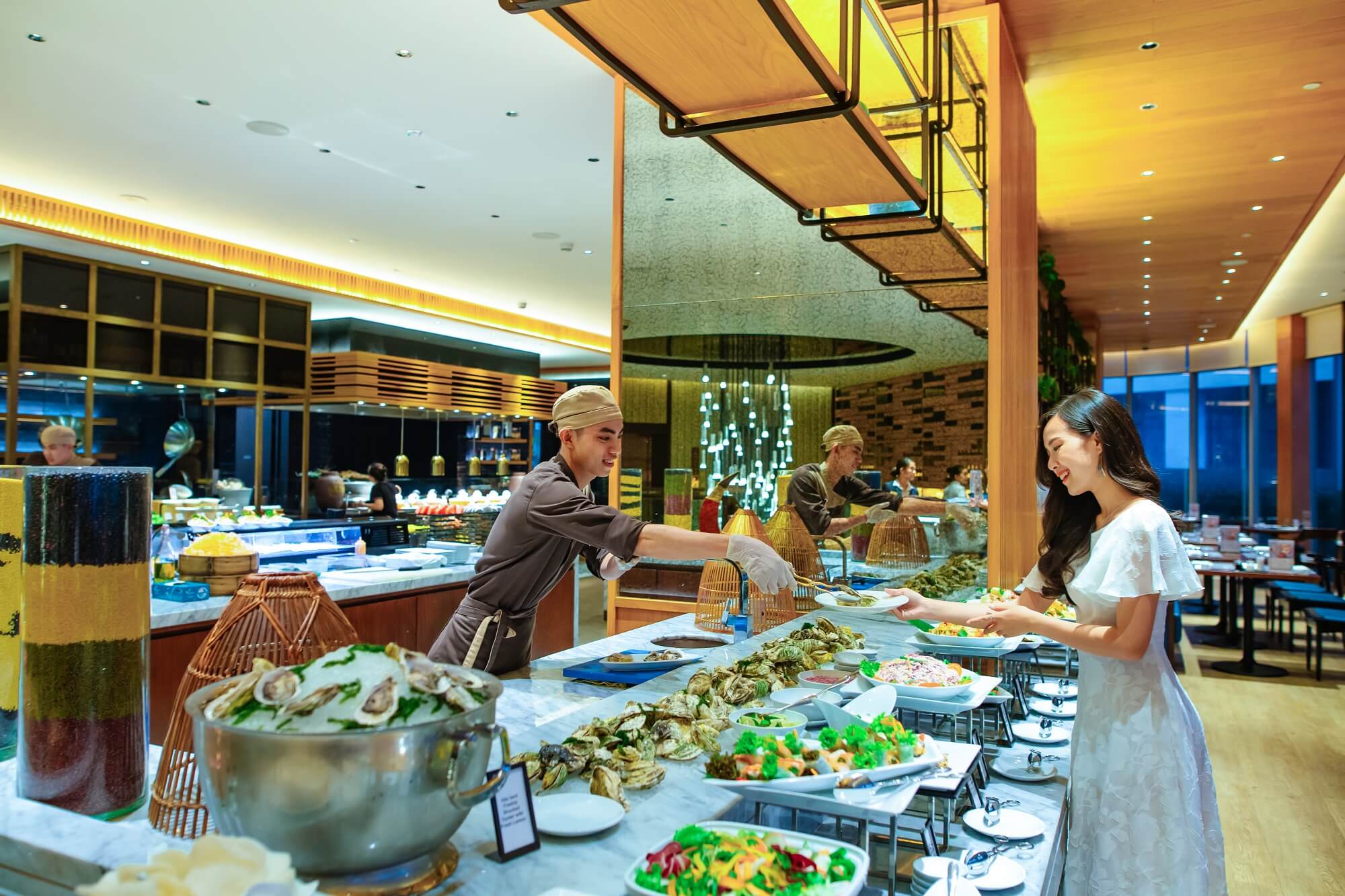 The highlights of the weekly Friday night buffet at Hilton Da Nang are fresh seafood dishes such as lobsters, crabs, shrimps…prepared carefully and artistically by the chefs at Brasserie Nam.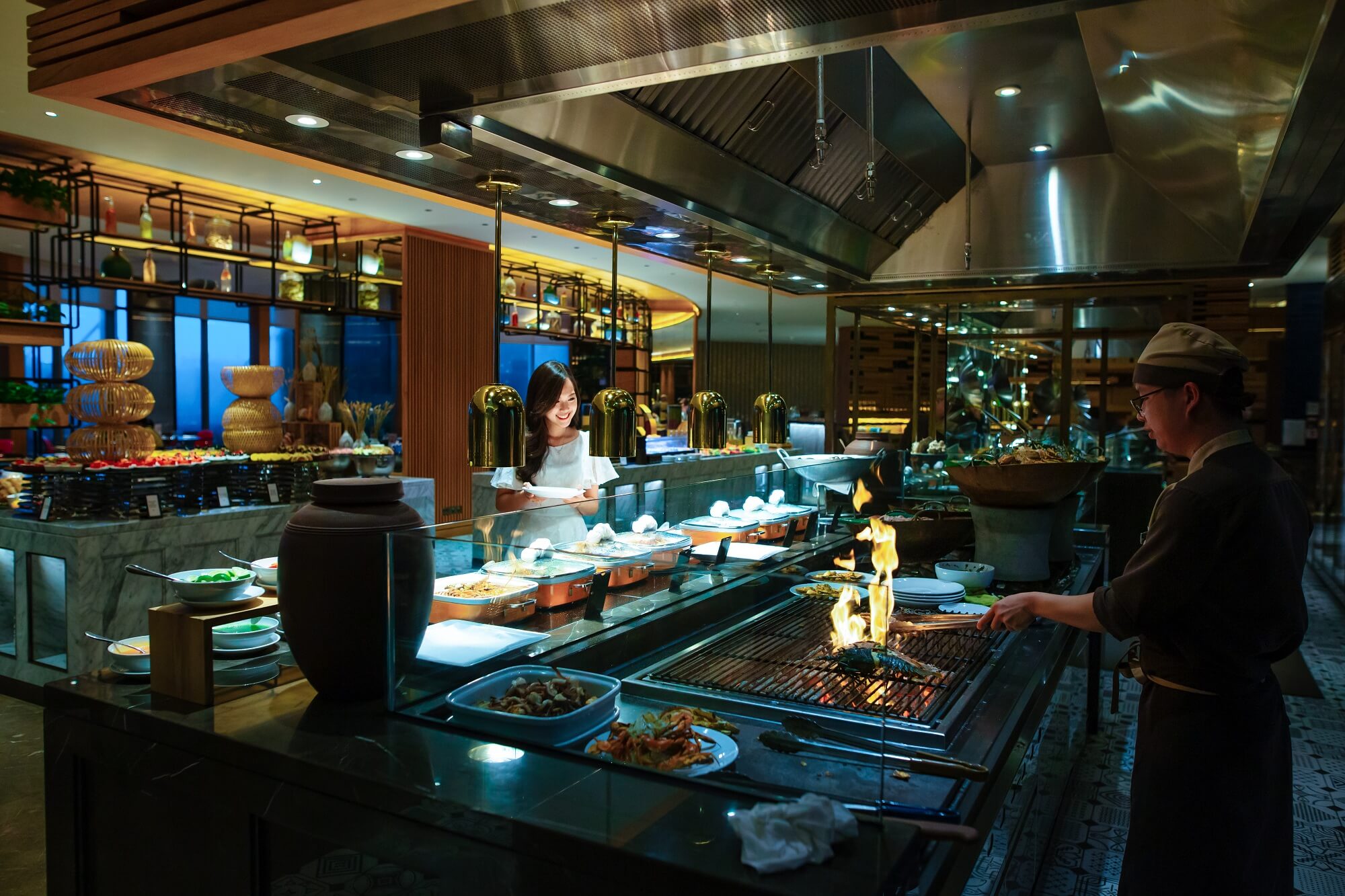 The open kitchen set up at the center of the restaurant will bring about great dining experience between the chefs and guests.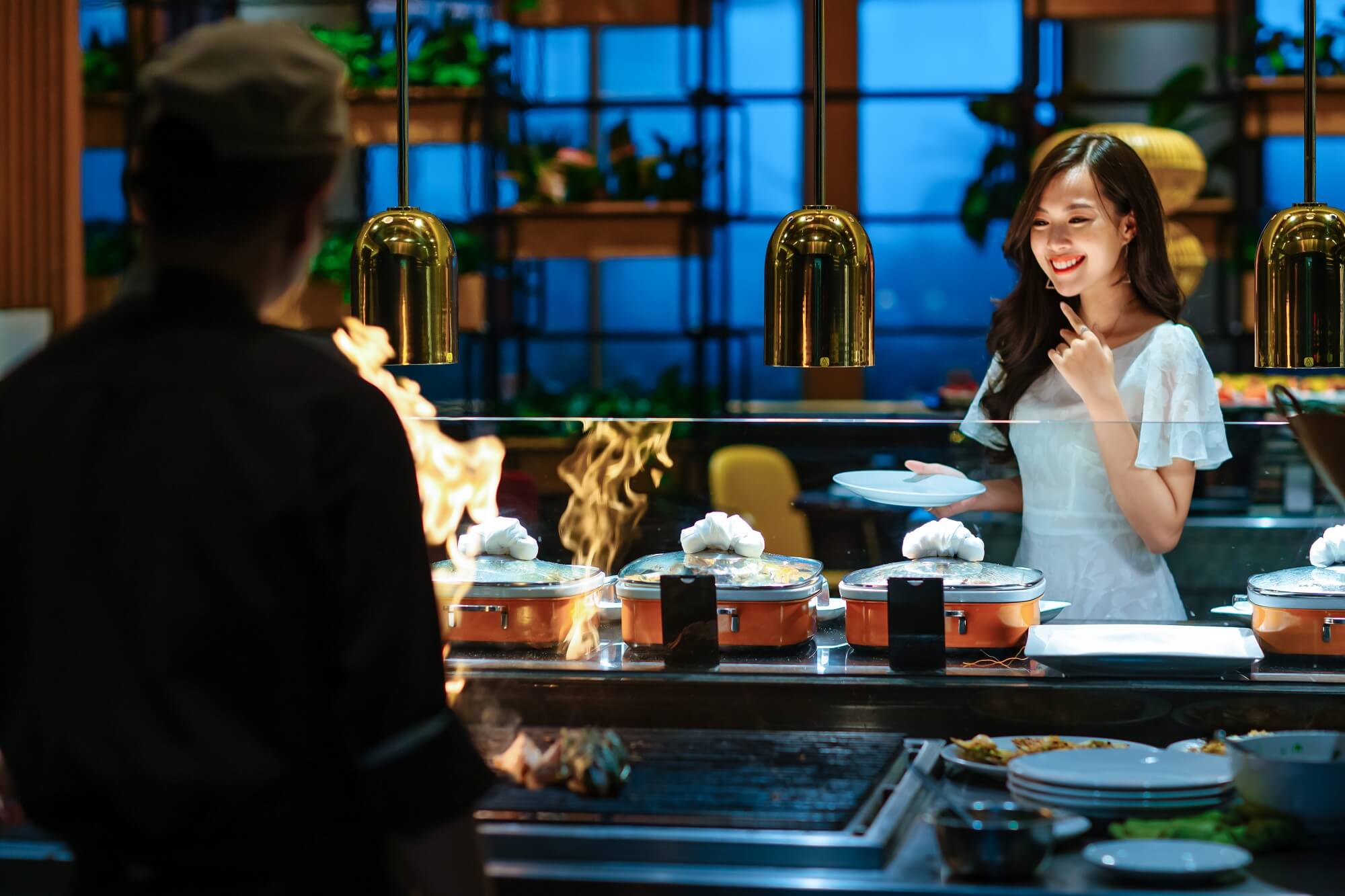 On-the-spot grilling helps to keep the freshness of all the dishes throughout the buffet.
The freshness of seafood dishes at Brasserie Nam will attract all diners at seafood buffet in Hilton Da Nang.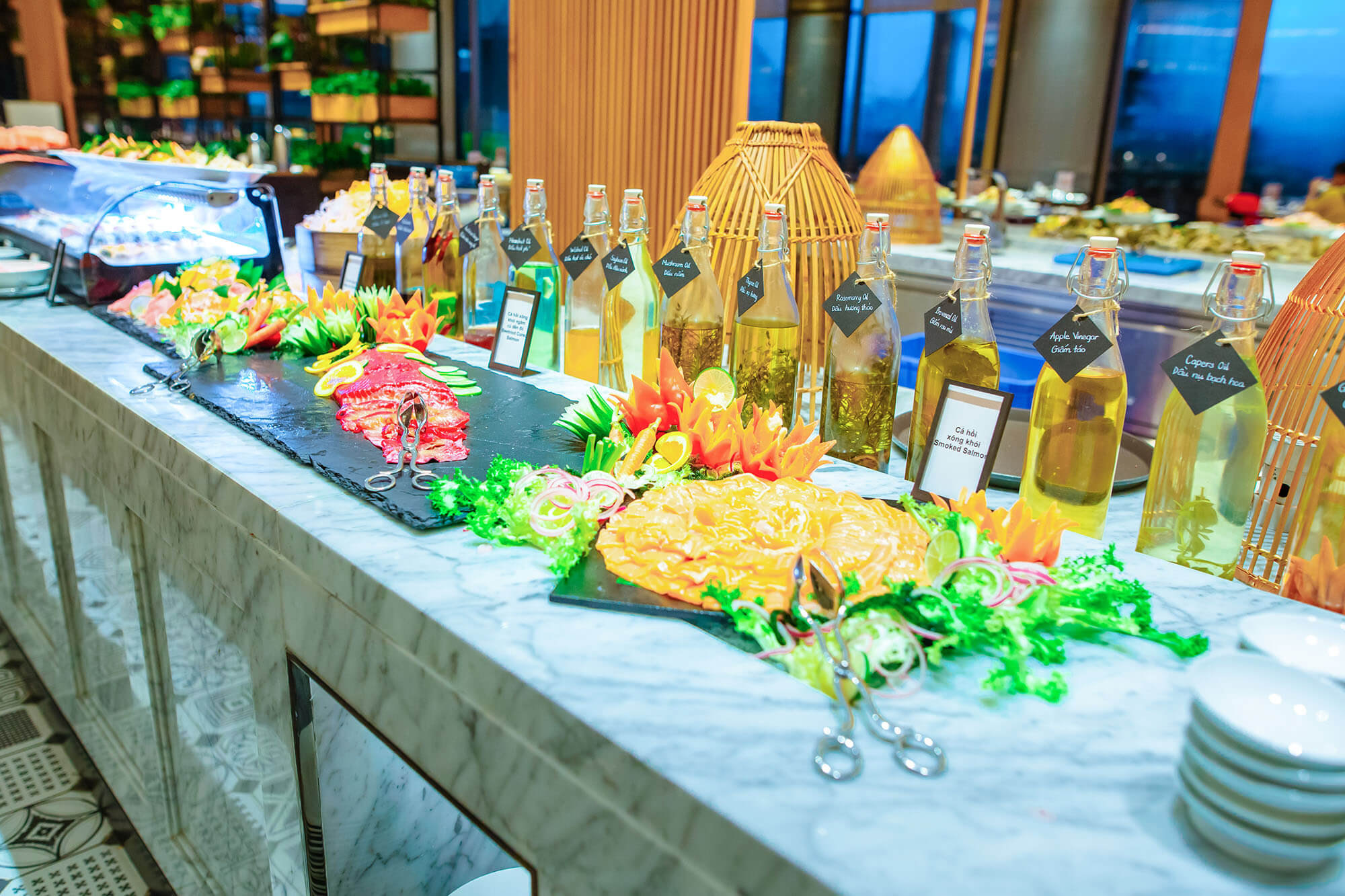 Apart from seafood dishes, the restaurant also offers prime steaks, diverse sushi and sashimi dishes, suitable for the taste and demands of diners.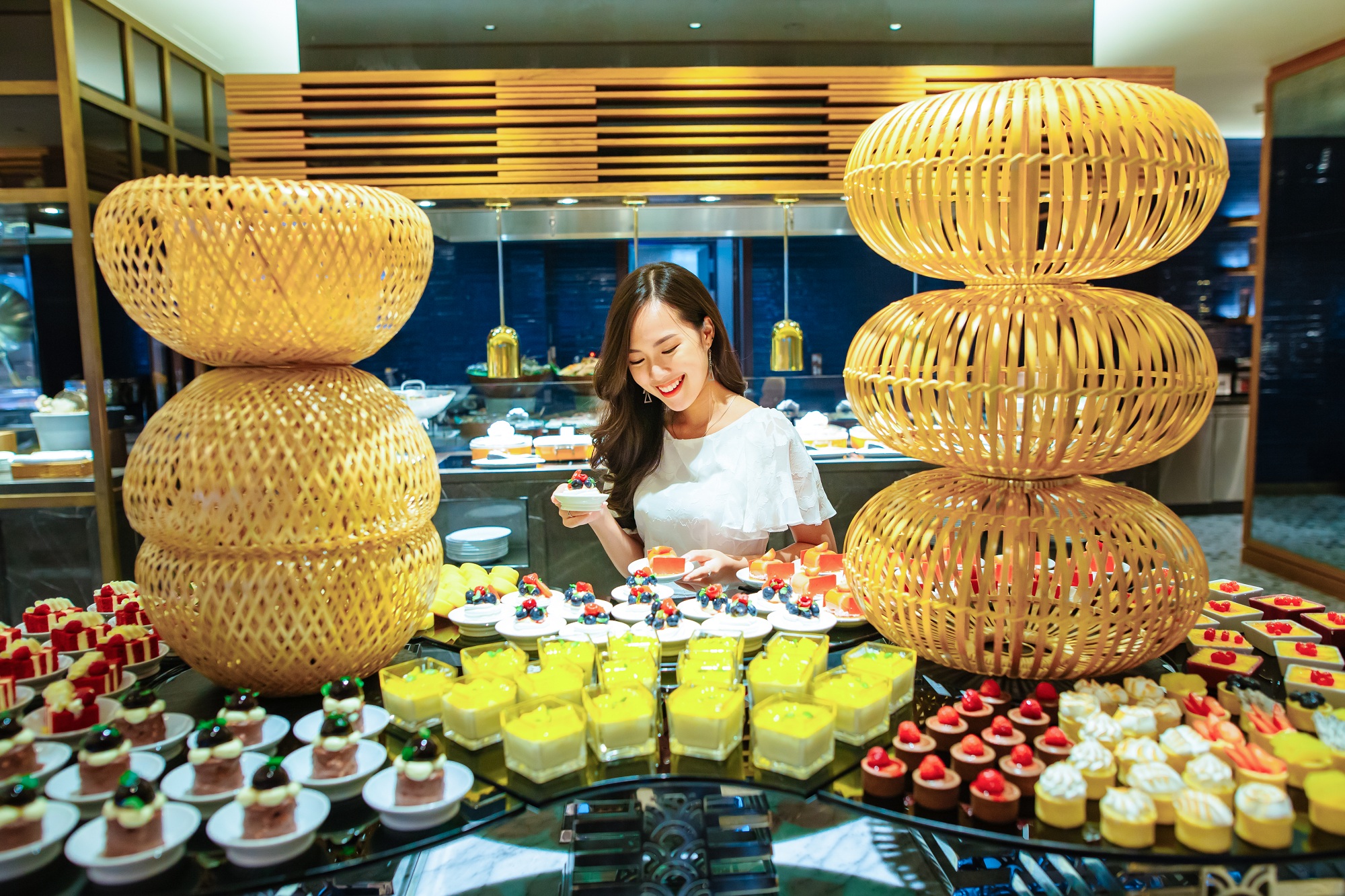 The Asian and Western ingredients, including different sauces, pastries and desserts…will ensure diners a quality and top dinner.
VND 1,180,000++/person.
Add only VND550,000++/person for unlimited drinks including wines, beers and sodas.
Fresh quality seafood, great steaks, irresistible Japanese sashimi, imported cheese or even the desserts will fascinate you surely.
Don't hesitate to reward yourself at the most attractive seafood buffet in Danang every Friday night at Hilton Da Nang.
For more information and reservation, please contact:
daddv_FB@hilton.com | T: +84 (0) 236 387 4000
Brasserie Nam | Level 2 Hilton Da Nang | 50 Bach Dang Street, Hai Chau District, Danang
Brasserie Nam :The most delicious seafood buffet in Danang
Latest Posts