Run to Give 2019 Danang attracted almost 300 participants and created $13,000 funding for Vietnamese children
Run to Give 2019 Danang attracted almost 300 participants and created $13,000 funding for Vietnamese children
In the morning of 22nd September, at Four Points Hotel by Sheraton Danang, almost 300 runners participated in the charity race Run to Give 2019 – the first stair run to be organized in Danang.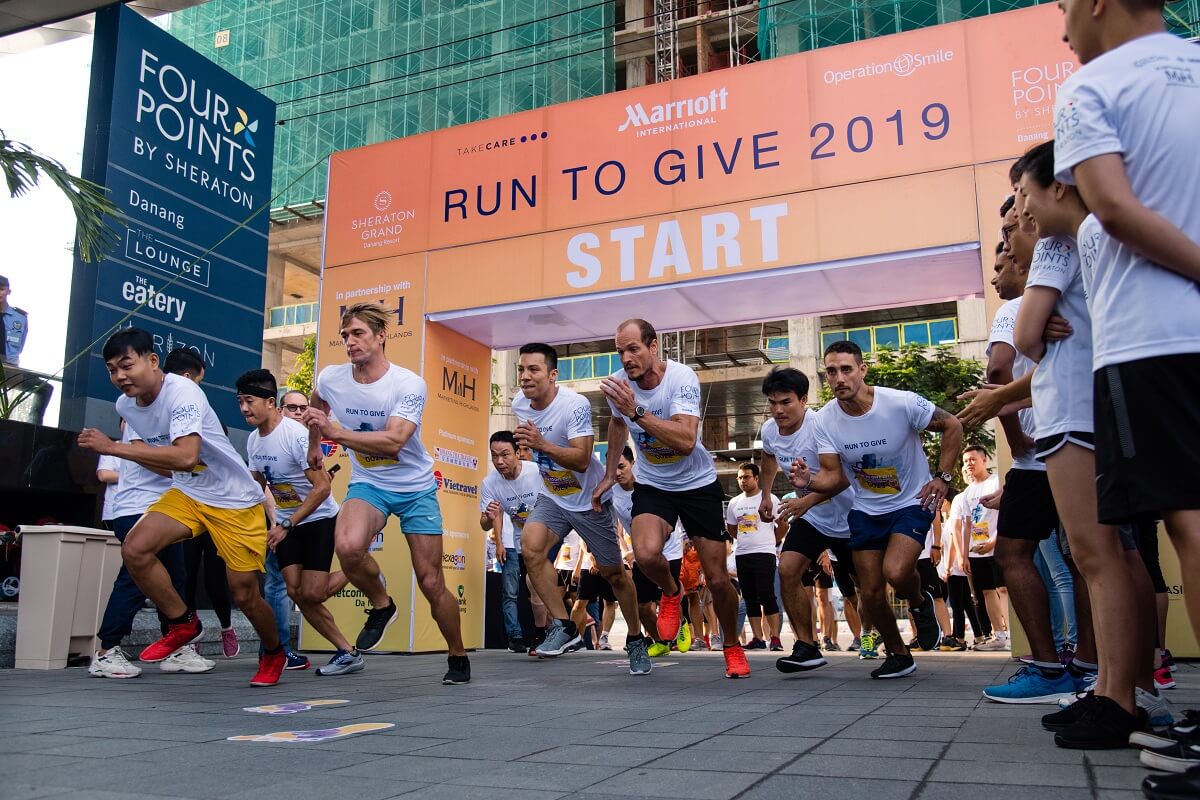 Started in 2014, Run to Give is currently the biggest charity run in Asia Pacific with the mission to raise funds for local charity organizations. In 2018, the event was organized at 109 locations with the participation of 546 hotels & resorts managed by Marriott International, attracting up to 36,700 athletes and raising up to 400,000 USD for charity activities.
Collaborated by Four Points by Sheraton Danang and Sheraton Grand Danang Resort, the run this year in Danang welcomed almost 300 runners from businesses, organizations and volunteers. Via the event, participants can help by buying the event's shirts or make a direct donation.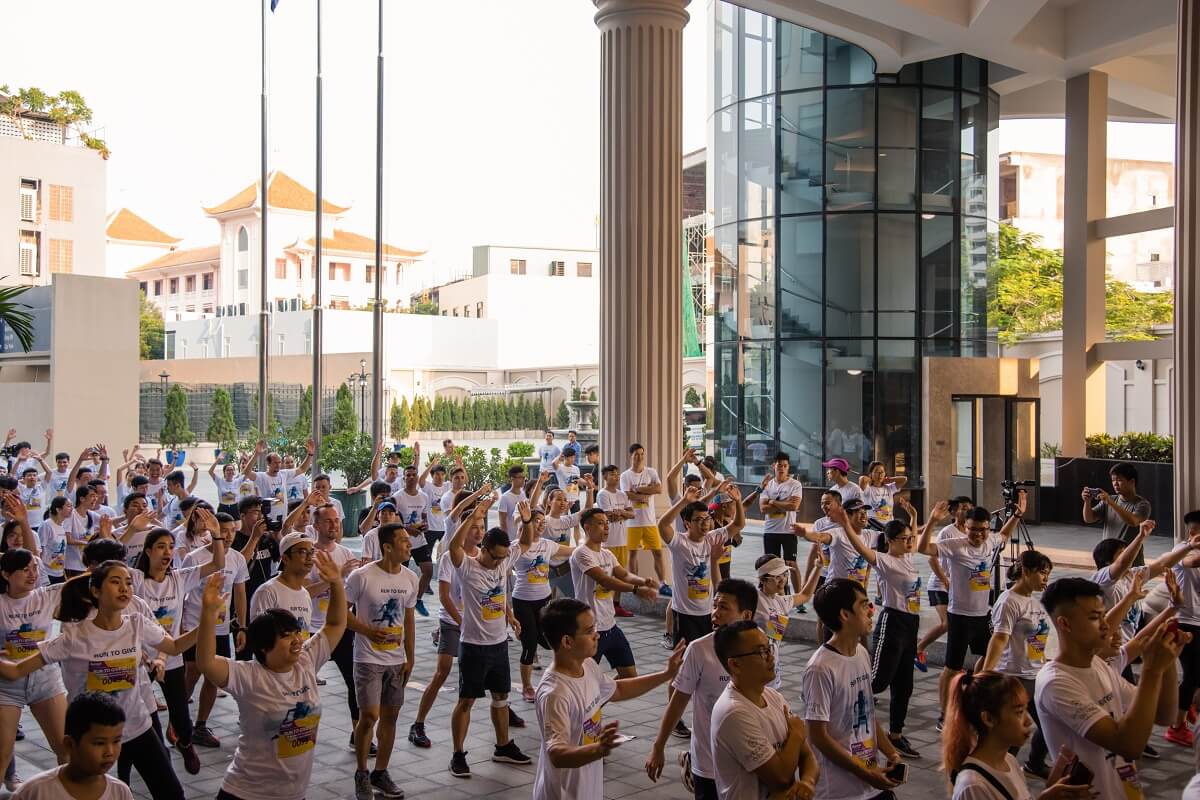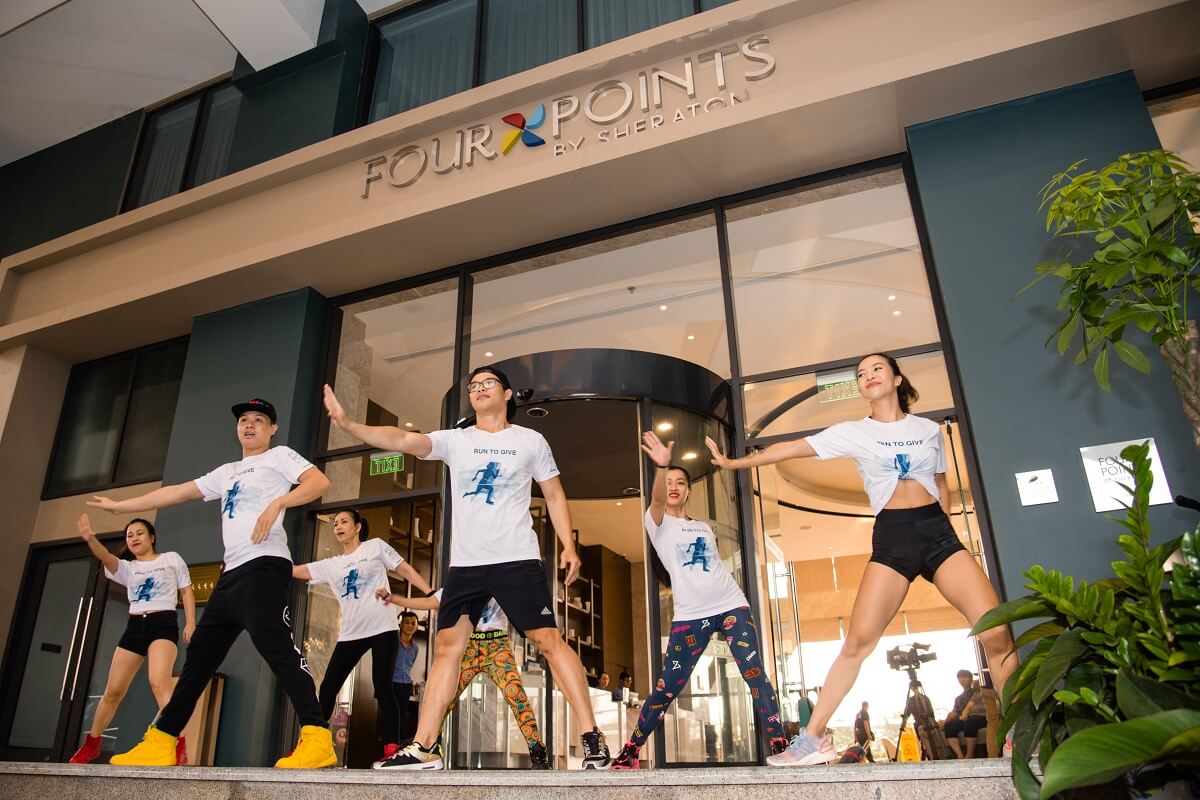 This year, Marketing Highland participated in the charity event Run to Give as the main sponsor, with other diamond sponsors MJ Tour, Bao Sen Vy, Hoang Tra Travel and Lua Do event to join in other philanthropists, and event participants to raise $13,000. The money will be presented to Operation Smile Vietnam Organization to sponsor free operations for kids with cleft lips and cleft palate and help for their families with low income.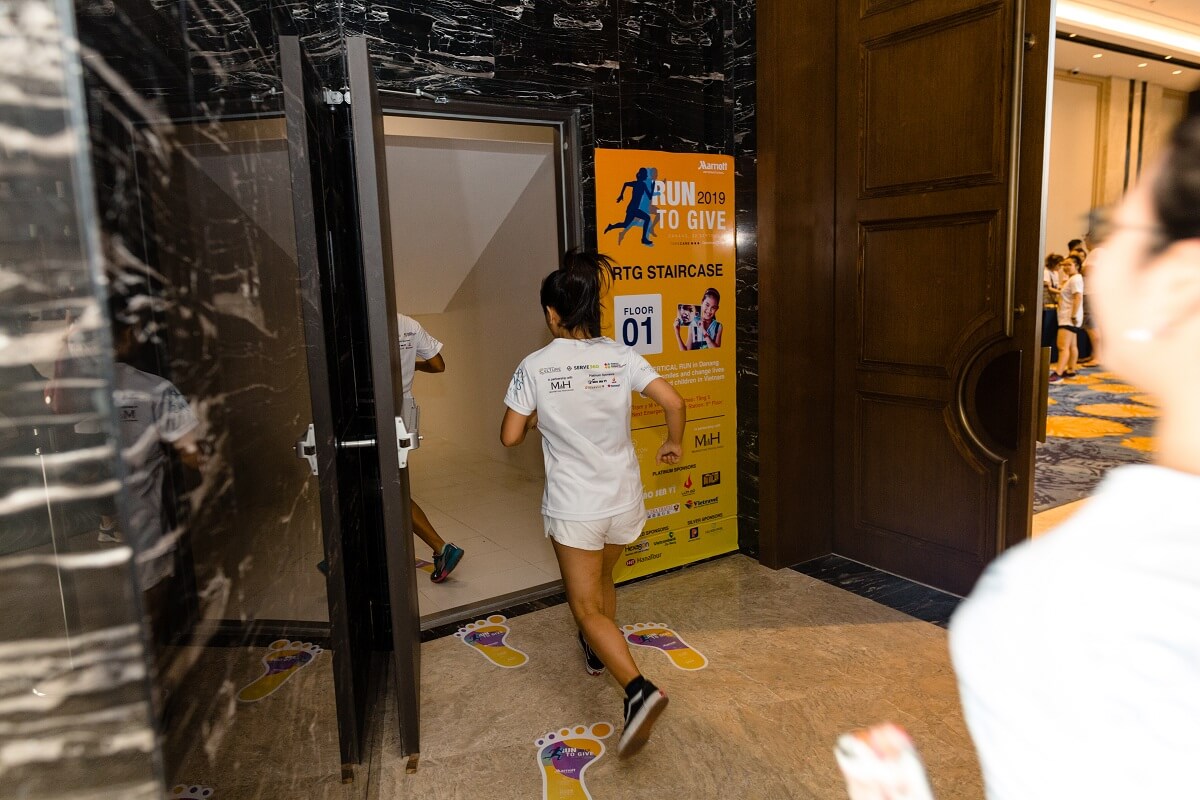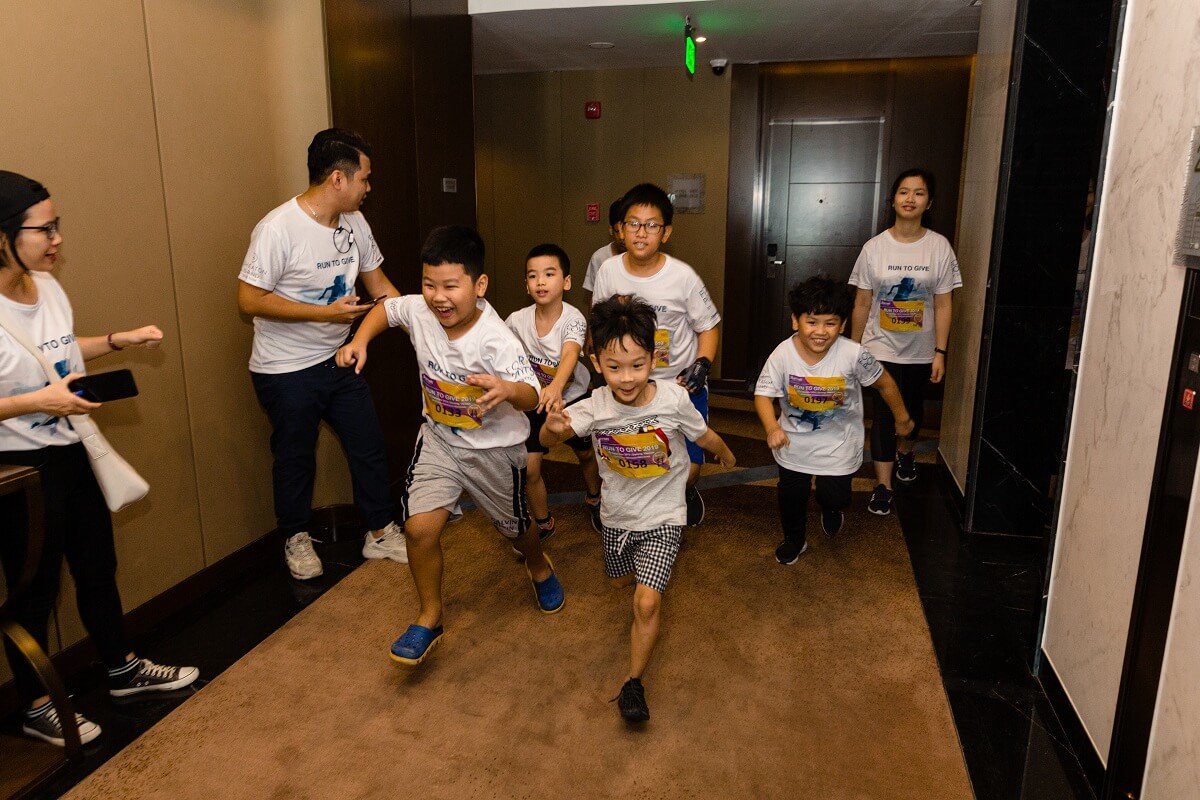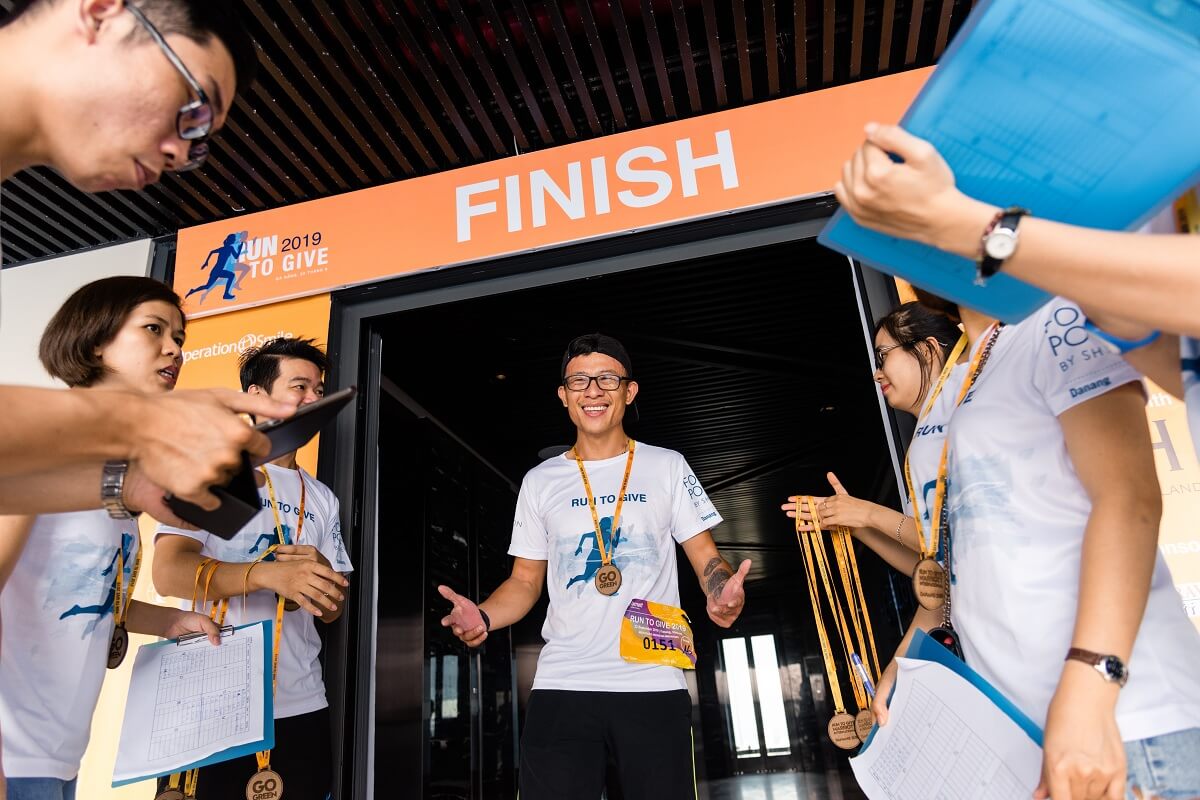 This is the first stair run in Danang, with 3 categories Male – Female – Kid. The attendants could experience this new and unique run with the aim to finish 36 star cases of Four Points by Sheraton Danang. With the Kid category, children from 9 years old will run 12 stair cases. Nguyen Huu Bach won in this category with a record of 2 minutes 24 seconds.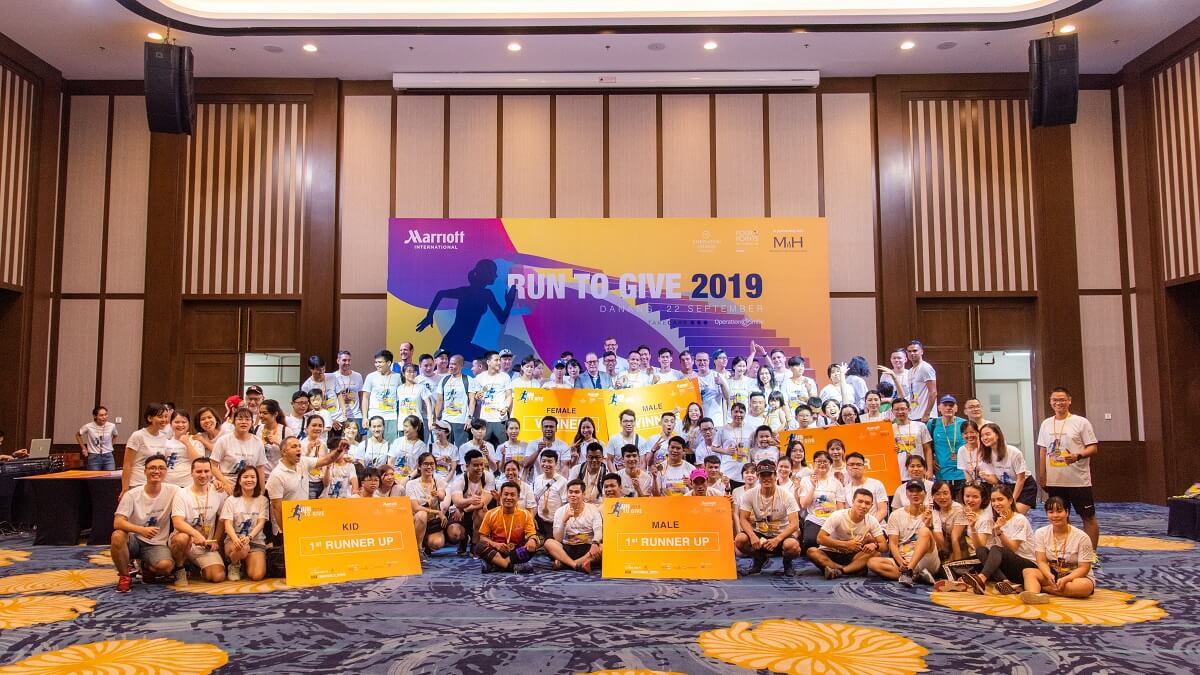 "To us, Run to Give is the best opportunity to honour and give back to the community. This event is one of our activities in our mission "Serve Our World" of Marriott International, contributing to the communities where we are working and living" – Mr Stefano Maccagno, General Manager of Four Points by Sheraton Danang shared.
The run also features Hana Giang Anh – a fitness blogger who inspired Vietnamese youth to live a healthy and helpful life to the community. Hana was excited to participate in her very first stair run – challenging but rewarding. The biggest reason that Hana flew to Danang to participate in the run was to contribute to the mission of raising the fundings for children with cleft lips and cleft palate. This is also a chance for Hana to support the community and spread out this beautiful message for more people.
Four Points by Sheraton Danang
118 – 120 Vo Nguyen Giap Street, Phuoc My Ward, Son Tra District, Danang City
T: (0)236 399 7979
E: danang.reservations@fourpoints.com
W: fourpointsdanang.com
Binh Phan – Run to Give 2019 Danang attracted almost 300 participants and created $13,000 funding for Vietnamese children
Latest Posts