From 20/7/2019, Vietnam Airlines to operate Danang – Busan direct flight
From 20/7/2019, Vietnam Airlines to operate Danang – Busan direct flight
From 20/7/2019, Vietnam Airlines will open Danang – Busan (South Korea) direct flight to match the increasing demand of tourists travelling between South Korea and Vietnam.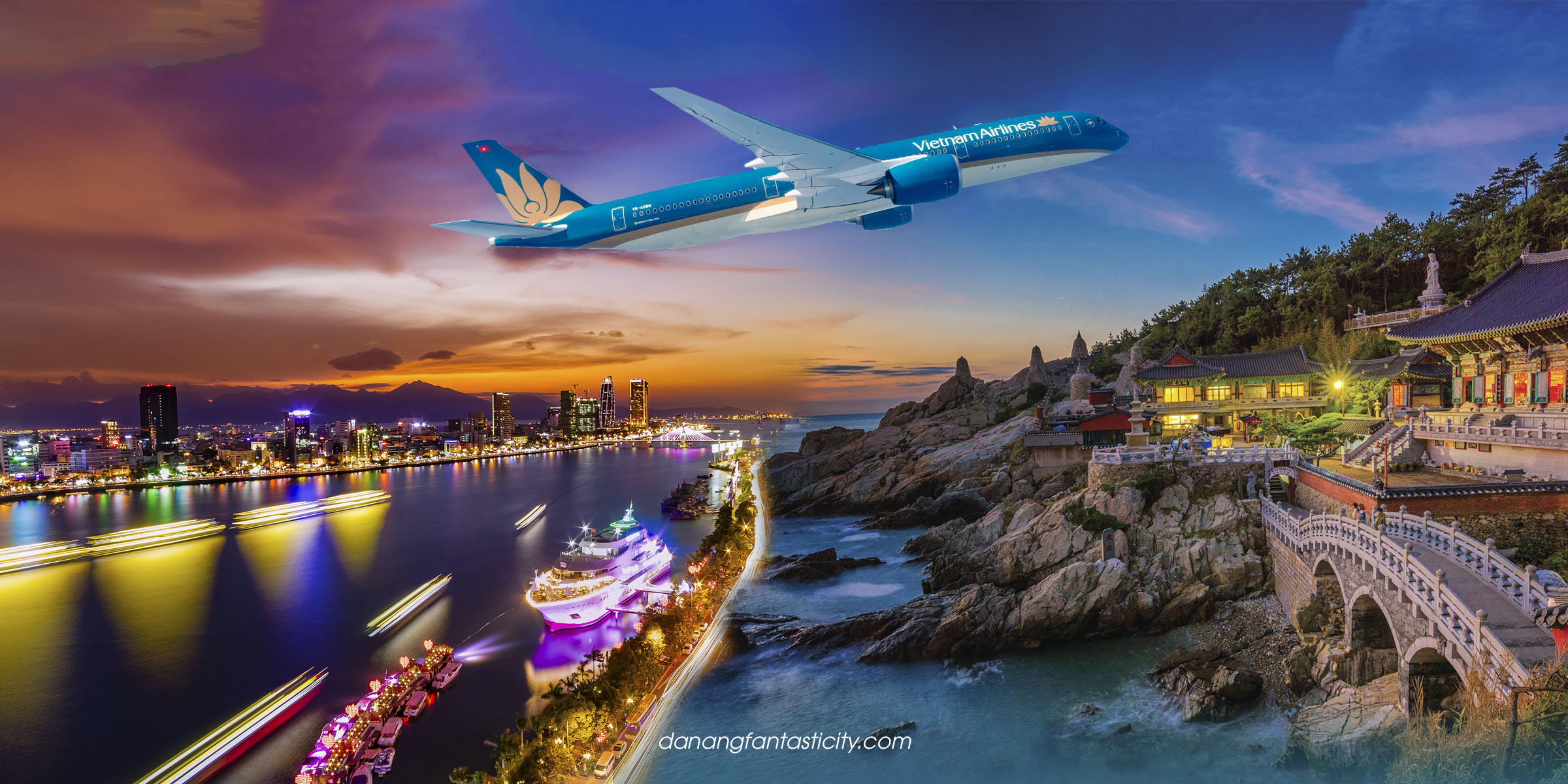 This is the 3rd route by Vietnam Airlines connecting Vietnam and a South Korean city, after direct flights Hanoi- Busan and Ho Chi Minh city – Busan.
The flight takes around 4 hours, departing every Tuesday from Danang at 00h20, from Busan at 07h30, and every Saturday from Danang at 00h50, from Busan at 08h00 (local time).
Vietnam Airlines flights are operated by A321 with 4-star international quality. Passengers are served with hot meals during the flight and enjoy their standard carry-on and check-in luggage.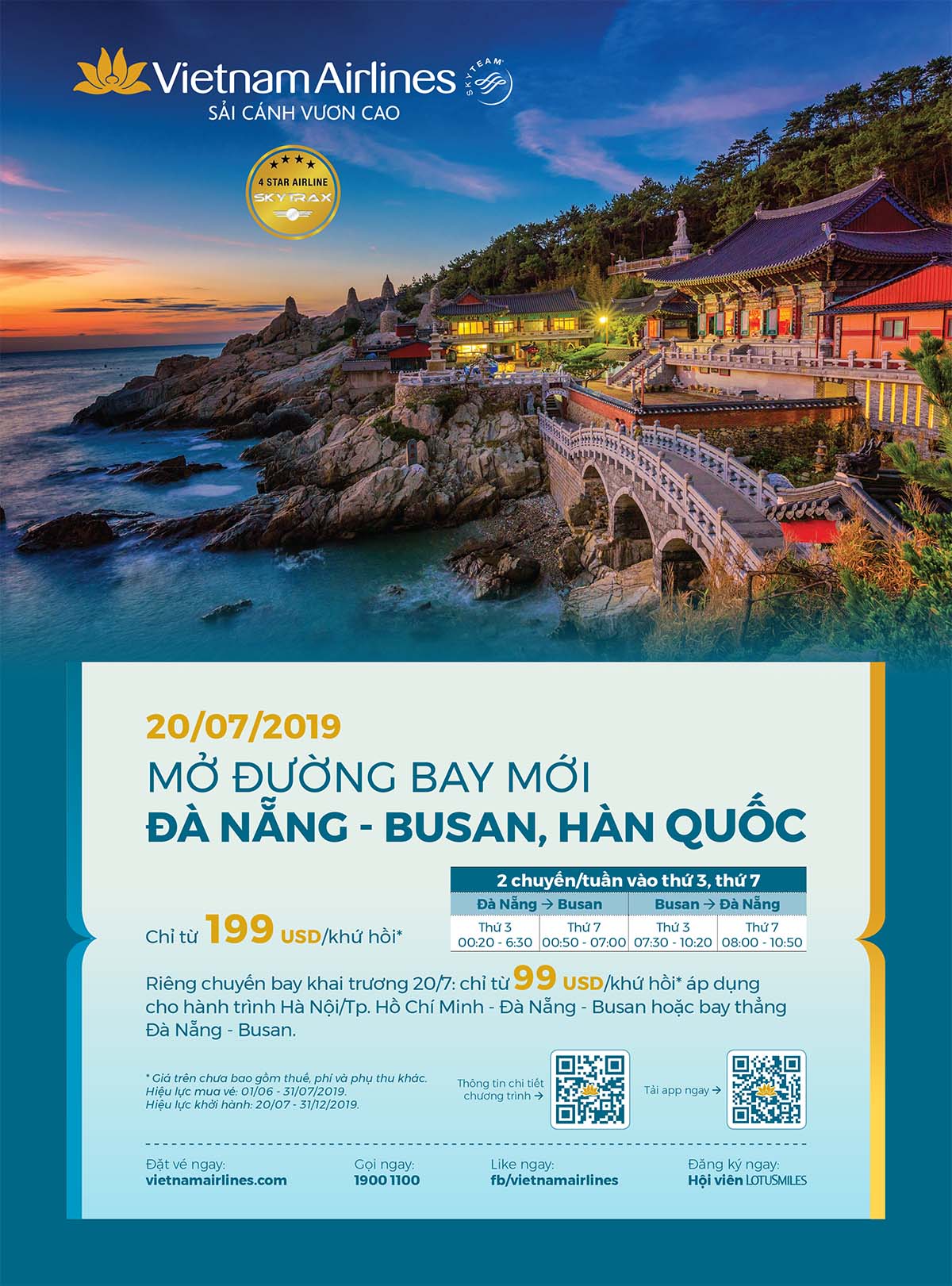 The new direct flight of Vietnam Airlines will bring new attractive options to Vietnamese tourists during their summer holidays. Located on the South East of the kim chi country, Busan is the 2nd biggest city in Korea, attracting tourists from around the world with beautiful beaches and modern entertainment centers and shopping malls.
In addition, the flight also enables Korean tourists to explore famous destinations in Vietnam. From Danang, Korean tourists can also visit Hanoi, Ho Chi Minh city, then fly back to Busan on Vietnam Airlines flight departing daily from these two cities.
On the occasion of the new flight route launch, Vietnam Airlines introduces an attractive price of 2.309.000 vnd/return ticket (fees not included), applied for flights from Hanoi/Ho Chi Minh – Danang – Busan or Danang – Busan on the date of 20th July.
Flights from Danang to Busan from 20/7 to 31/12/2019 are offered at 4.639.000 vnd/return ticket (fees not included). Special prices are applied for passengers buying tickets from now until 31/7/2019
Binh Phan – From 20/7/2019, Vietnam Airlines to operate Danang – Busan direct flight