Delicate Japanese cuisine, delicious European food, tasty Vietnamese dishes…. all will be served at 'Tastes of four seasons" – a fascinating food Hub which will open on April 29th at Sun World Danang Wonders (1 Phan Dang Luu, Danang).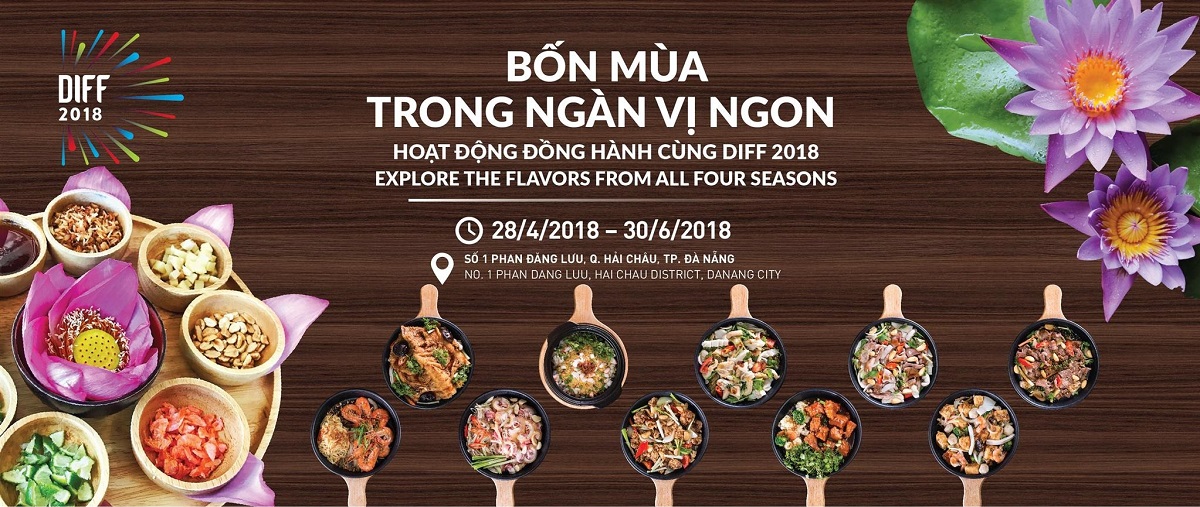 Part of DIFF 2018 side events, the Food Hub this year will showcase exciting activities not to be missed when coming to Danang this summer.
With the ground area scaling up to over 20,000m2, equal to 5,000 guests, "Taste in Four Seasons" is designed in four themes: Spring – Summer – Fall – Winter.
The culinary narrative in Spring will tell the story of the blooming and sprouting of pristine nature, where visitors can fully explore Japanese cuisine with fresh and nutritious seafood – renowned of the 'Land of the Rising Sun'.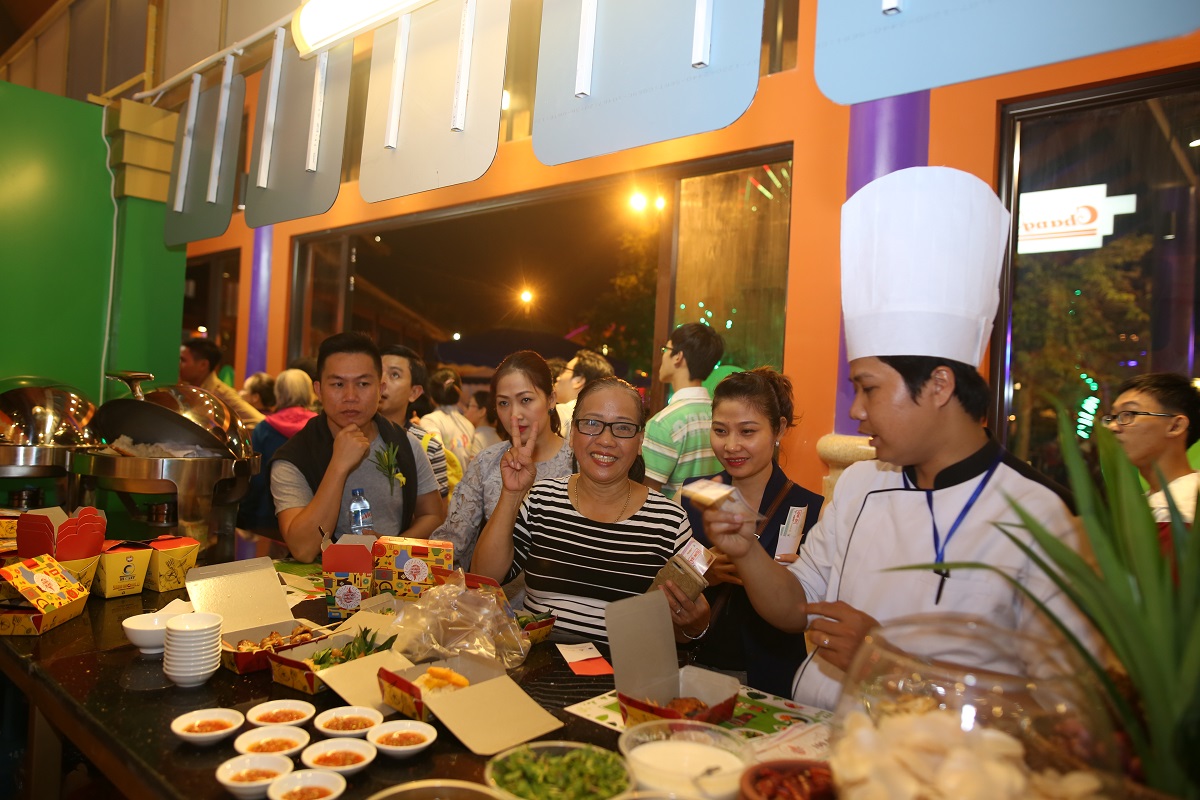 Summer culinary world will rock your appetite with a wide variety of European dishes: pizza, spaghetti…You'll find yourself in the middle of azure sea and white sand setting; as if lost in the western food haven with bubbles and dazzling street lights.
A romance under the thatched roof and moss walls – home to a loving couple will be the hosting of Fall culinary zone, where Vietnamese food lovers will get to taste the best dishes from three regions.
Markedly, the Winter culinary corner – distinctive with the serene white snow scene and polar bear is perfect place for families to enjoy the world of amazing grills and hot pots. This is also the brand-new addition to this year menu.
"The wizard" who handcrafted the Food Hub "Taste in Four Seasons" is no other than the renowned Master chef Pham Tuan Hai. All ingredients are fresh and hand-picked, having gone through fine selections and quality inspection before being served to guests.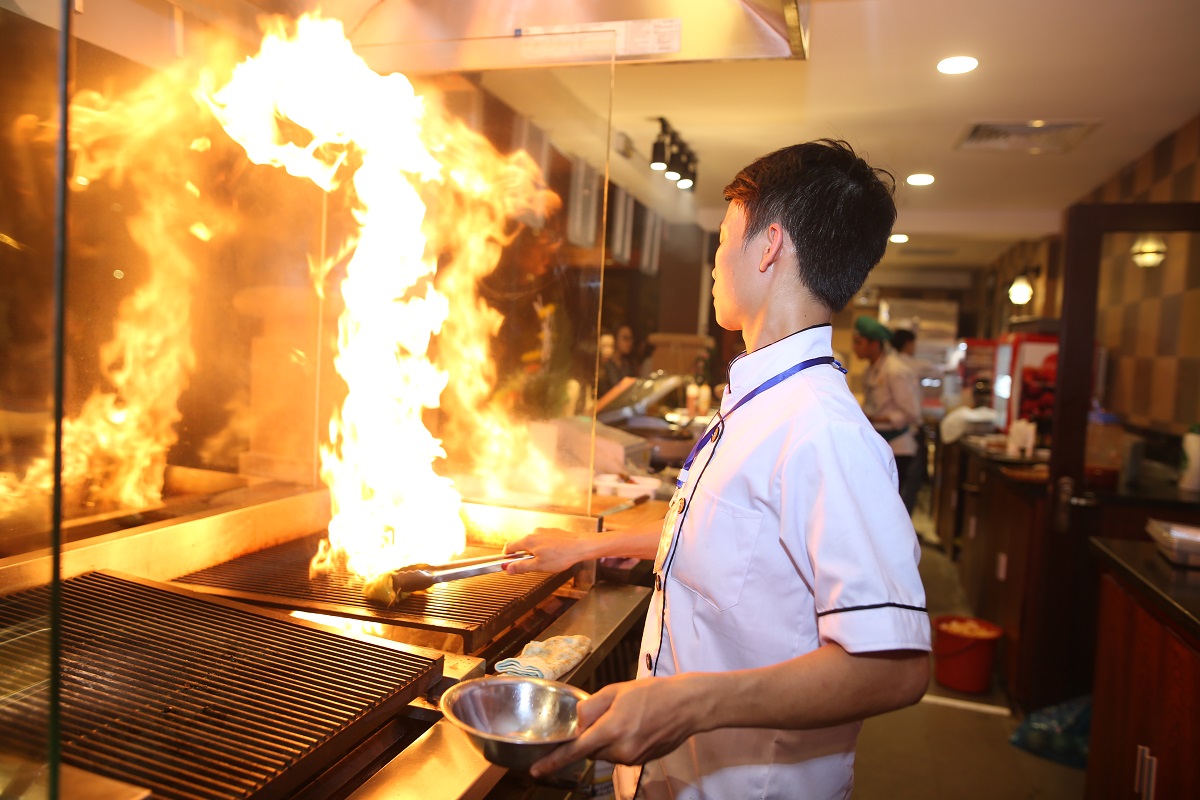 Not only does it bring you a flavor explosion, "Taste in Four Seasons" is also the vibrant performing cluster which gathers eye-capturing magic shows, Indian acrobats, fire dance and freestyle dance performed by sexy Ukraine dancers, bound to bring tourists a good vibe.
Moreover, a wide array of interesting folk games such as Blind man's bluff, blindfolded hit the pot, walking on a bamboo stick… will also keep guests entertained.
According to Master Chef Pham Tuan Hai: "Coming to the Food Hub, visitors will get to learn about different food specialties from countries around the world. What's more interesting is that the Food Hub not only offers a stage to appreciate international cuisine but also a playground for various entertainment activities".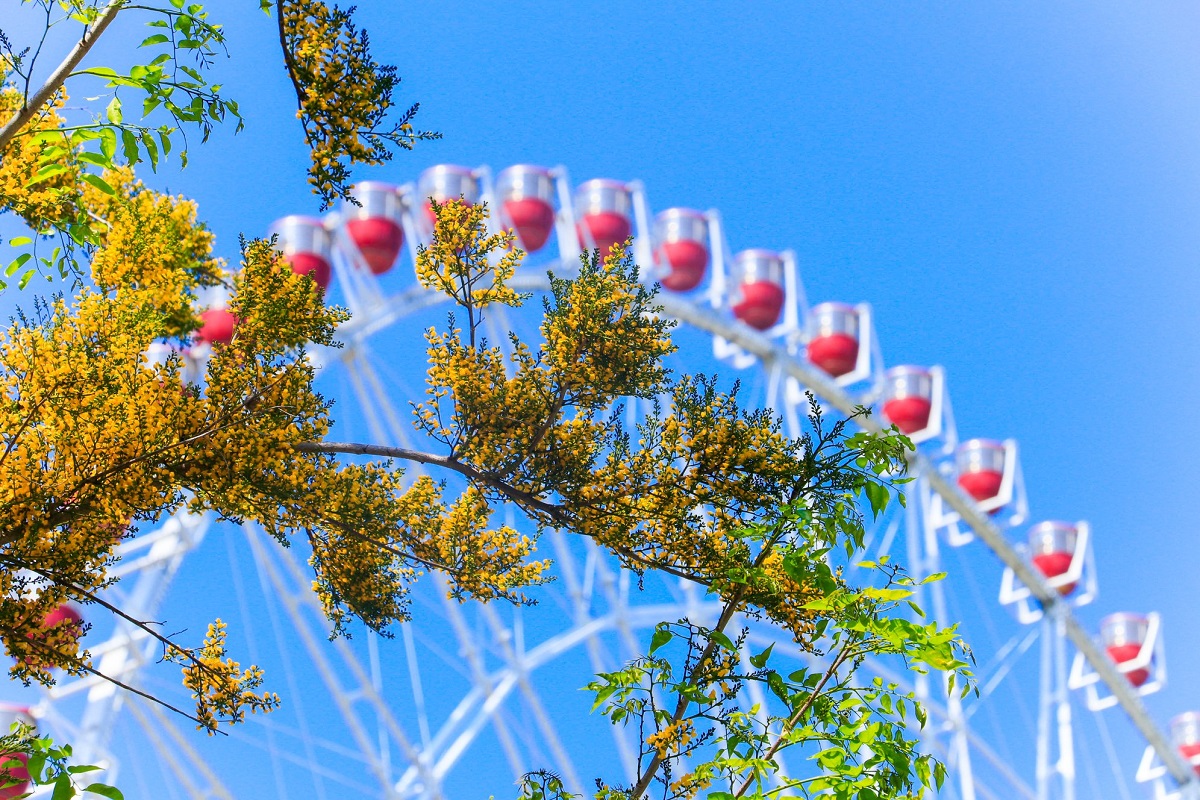 Expected to last from April 29th to June 30th, from 10am to 10pm, "Taste in Four Seasons" Food Hub promises to be the ideal hangout during the fireworks festival as well as the entertainment outlet for Danang locals this summer.
Huân Nguyễn – Không gian "Ẩm thực Bốn mùa hương sắc" tại Sun World Danang Wonders
Latest Posts