According to the report on travel trends in India of Skyscanner (a website for travelers looking to compare ticket fares, hotel tariffs, and intra-city commutes by curating data from its partner Online Travel Agent sites), Danang is the topmost destination for Indian travelers with the highest increase in total searches in the last few years. The searches for Danang have increased by 1141%, twice as much as the second-ranked city, Almaty, in Kazakhstan.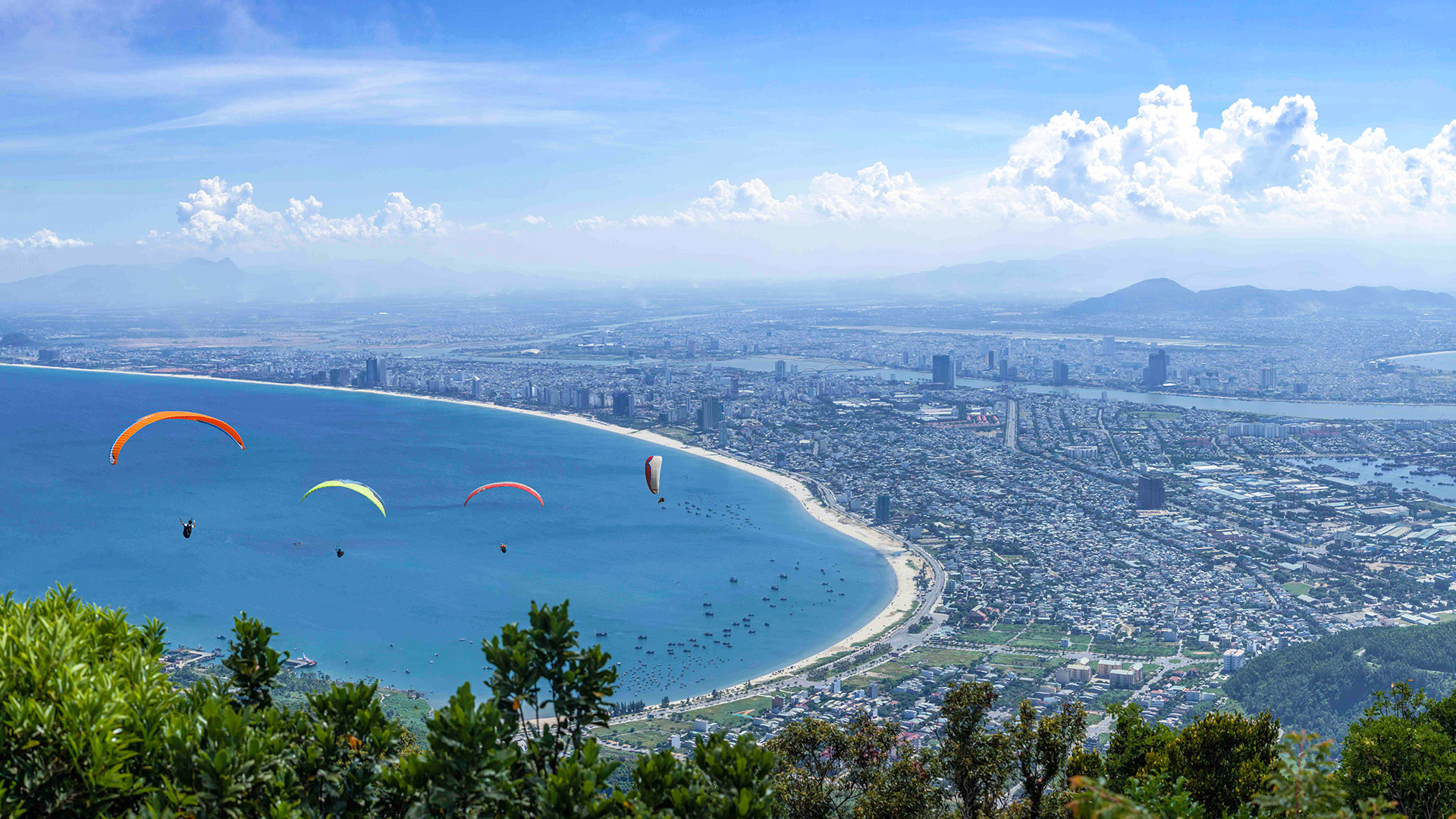 Skyscanner's data shows that Indian travelers prefer destinations that are not too far away and have beaches where they can unwind and soak up the sun. Among the most popular choices for Indian tourists are Danang, renowned for its stunning beaches, followed by Krabi (Thailand) and Mahe (Seychelles).
When it comes to choosing a destination for their 2024 vacation, Indian travelers consider food (71%), weather (65%), and the cultural experience of the destination (65%) as the top factors. The cultural experiences that interest them the most are shopping (49%), historical sightseeing (45%), and tasting local food (38%).
Interestingly, Almaty (Kazakhstan), Baku (Azerbaijan), Osaka (Japan), and Hanoi Capital (Vietnam) saw a significant increase in interest from Indian travelers, with Hanoi Capital ranking 5th, up by an impressive 396%.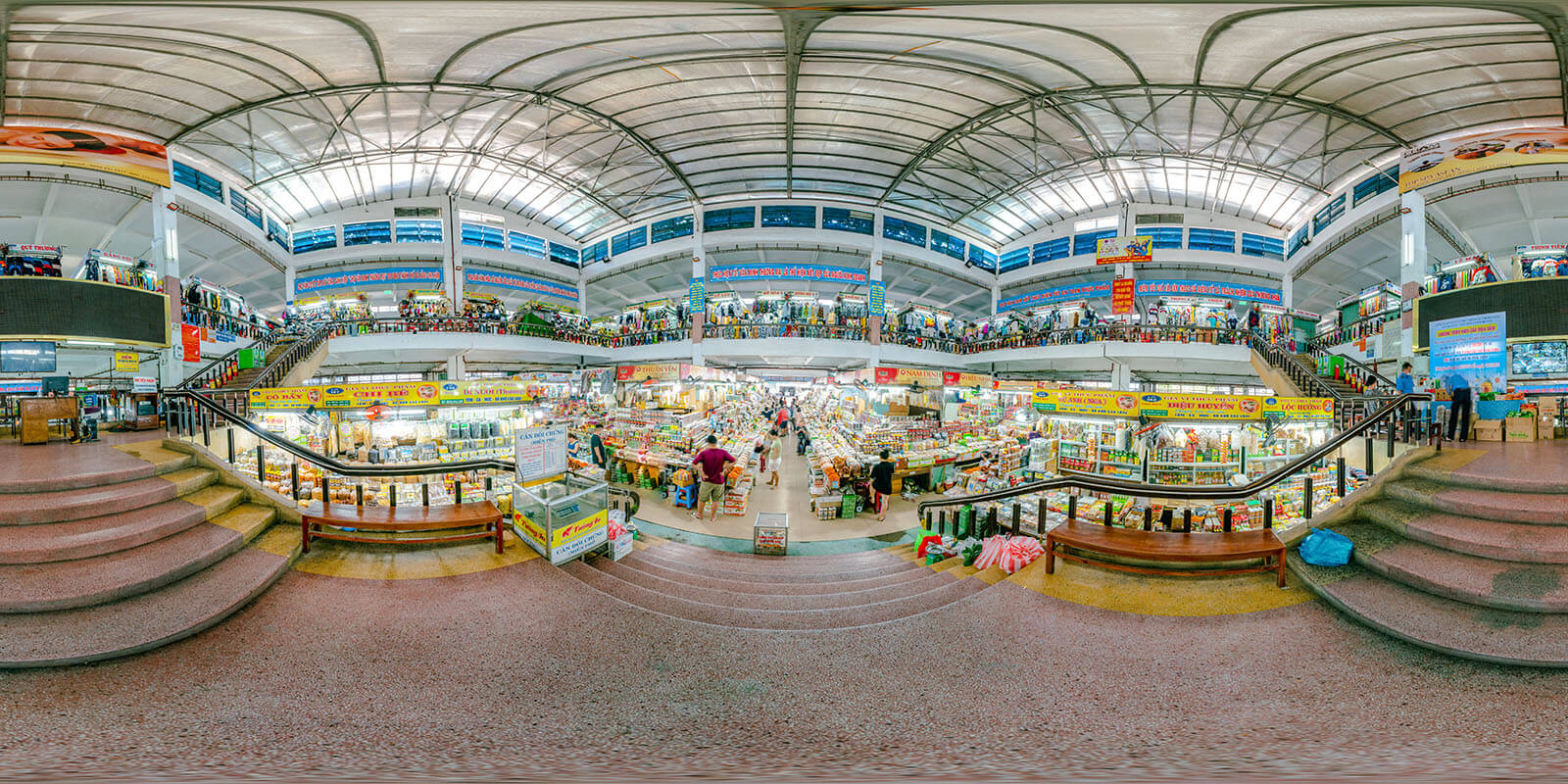 Danang, renowned for its sea-born tourism, abundant sunshine, and pleasant weather, owns charm in its ability to cater to the needs and preferences of Indian tourists and boasts numerous renowned seafood restaurants with a seating capacity of 100-300 guests. Moreover, it offers over 30 Indian restaurants serving Halal and Indian food, catering to the diverse culinary preferences of tourists from the Indian subcontinent. When it comes to shopping, Han Market (Chợ Hàn) and Con Market (Chợ Cồn) are popular destinations among Indian tourists who visit Danang.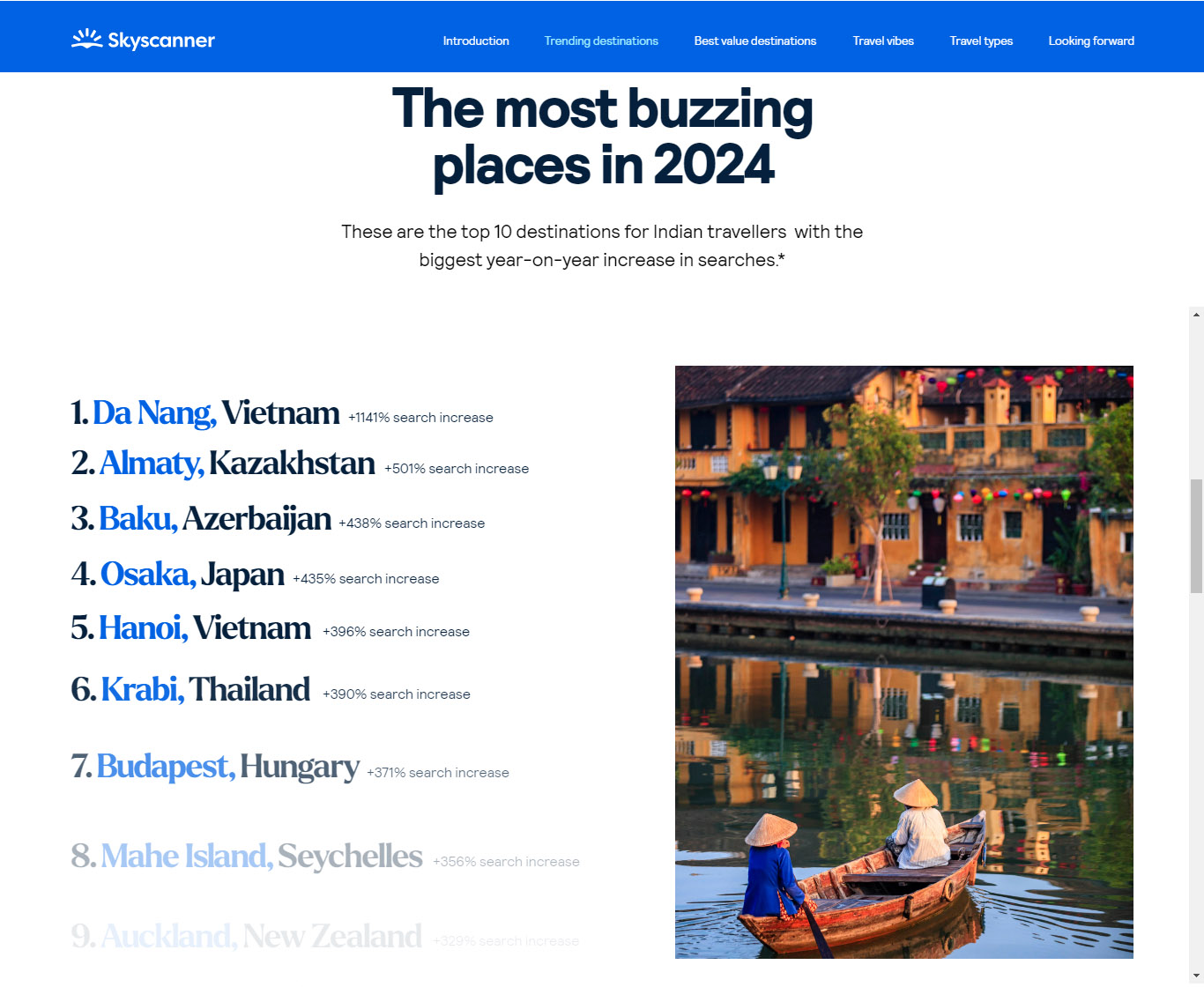 Skyscanner is a platform that helps individuals to find airline tickets, hotel rooms, and car rentals. With nearly 20 years of development, it has emerged as a top application for searching for flights, accommodations, and rental cars. Skyscanner is available in over 30 languages and has a user base of 100 million people who use the platform every month.
DANANG CENTER FOR TOURISM PROMOTION