7th Manulife Danang International Marathon: Vietnamese Athlete to win championship and two new records set
7th Manulife Danang International Marathon: Vietnamese Athlete to win championship and two new records set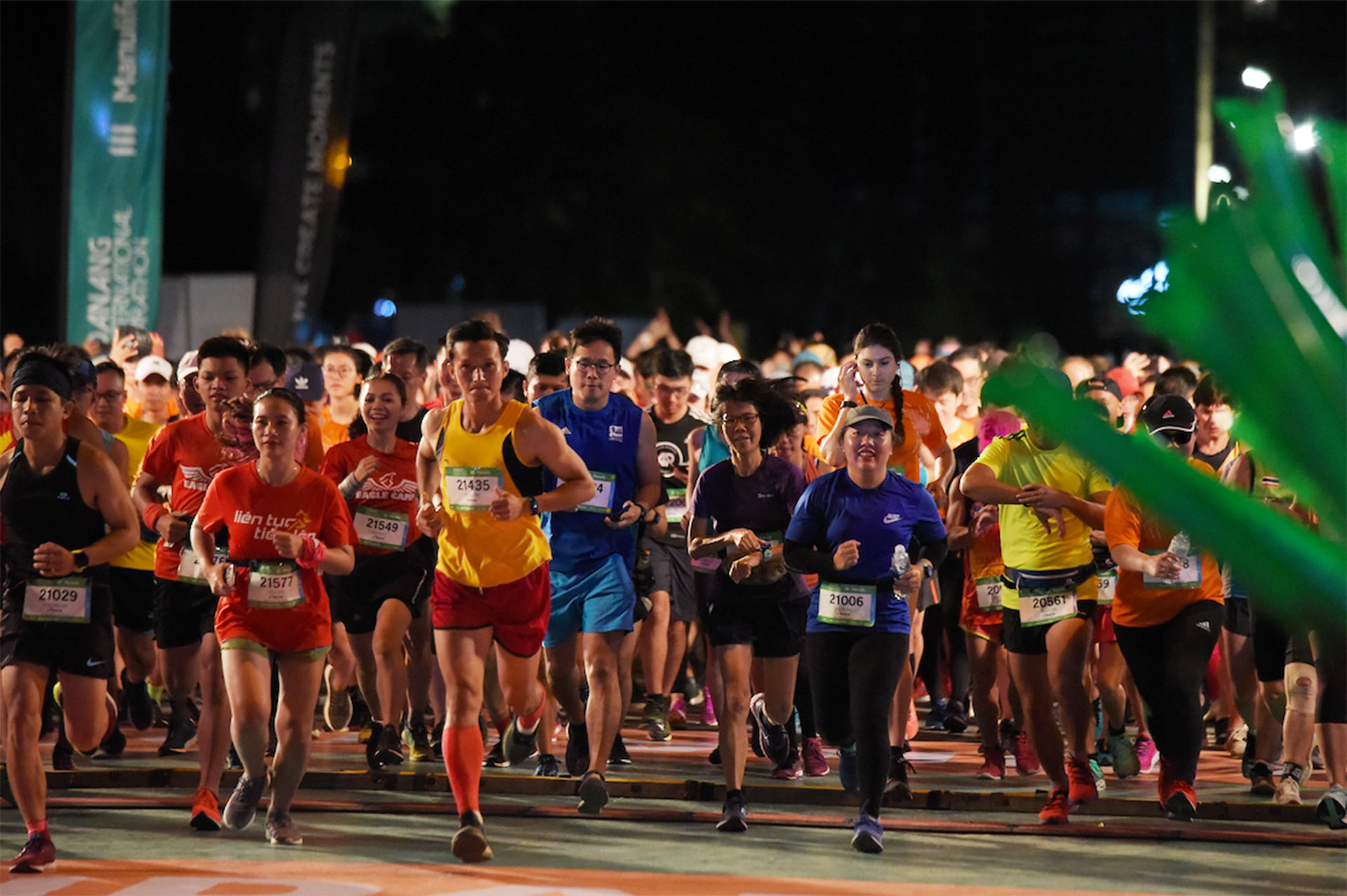 On the morning of 11th August, more than 9,000 athletes from 67 countries and territories gathered in Bien Dong Park early in the morning.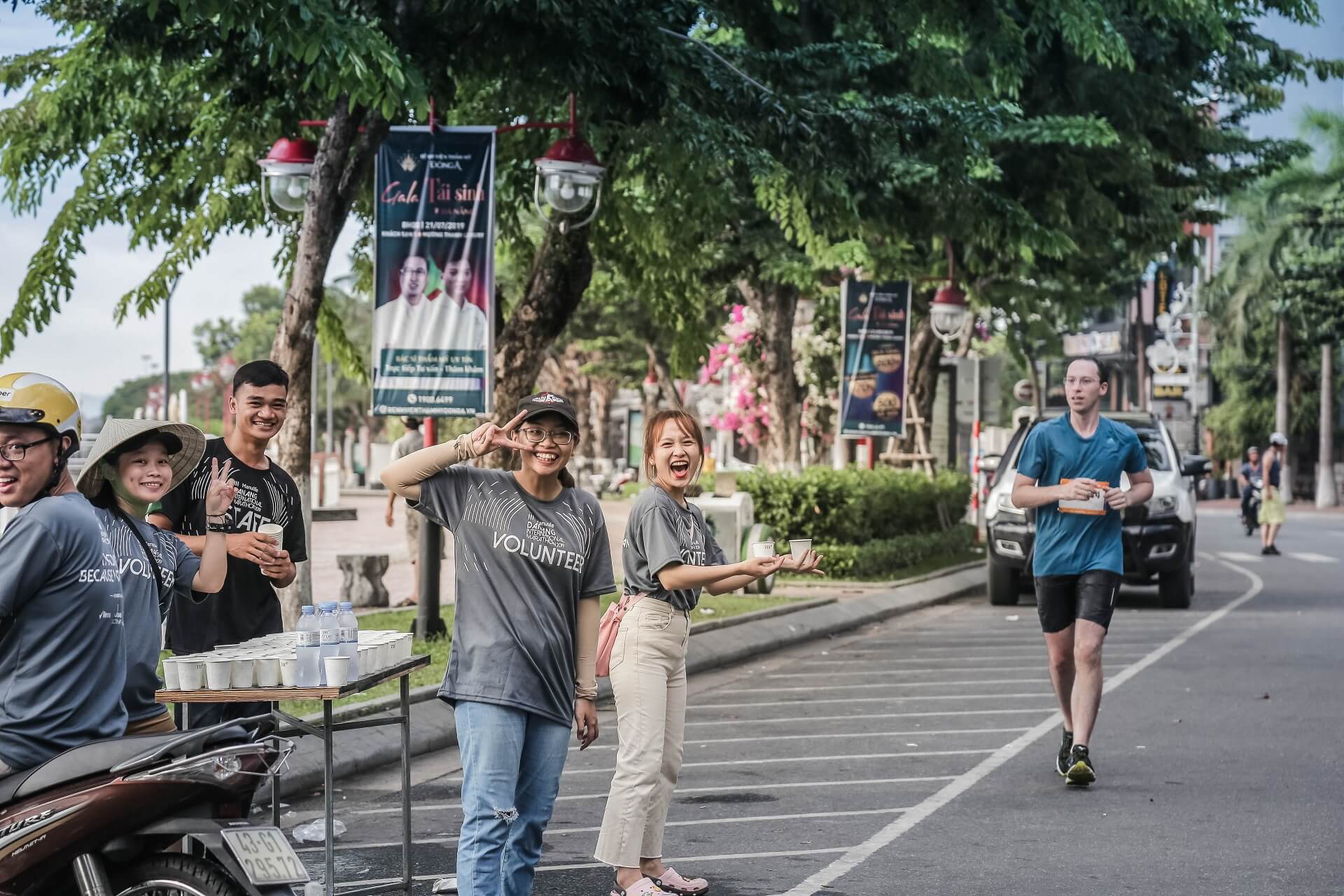 Beside the participation of the athletes, volunteers and cheering crowds, the event happily announced that the new winner in Full Marathon is a Vietnamese and there have been 2 new records at Full Marathon and Half Marathon.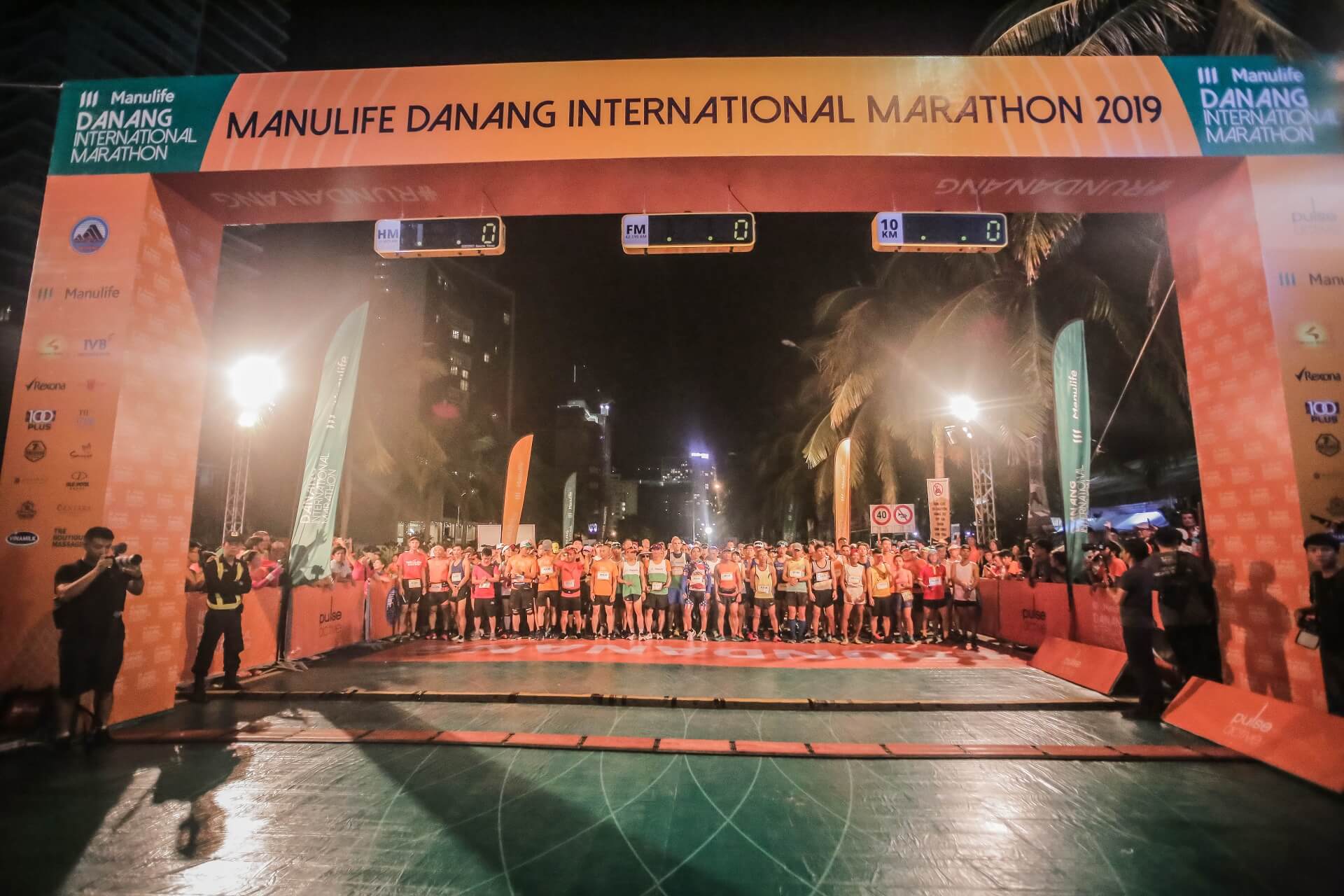 Final results:
Athlete Tan Hi Le with BIB 40177 (Male) with 2:40:55, a huge difference of 1 minute 40 seconds as compared to runner-up Le Van Tuan with BIB 40185. After many years of championship in the hands of Japanese athletes in Full Marathon, Manulife Danang International Marathon 2019 finally has a new Vietnamese champion.
The competition this year also witnessed two new records:
New record for Half Marathon at 1:11:24 by TAKUMI HASEBE with BIB 20237 from Japan
New record for Marathon at 2:57:57 by MARCIA ZHOU with BIB 40173 from America
Besides, guest marathoner from Shonan International Marathon, YUKI MIZUSEDA arrived second place at Full Marathon at 3:07:21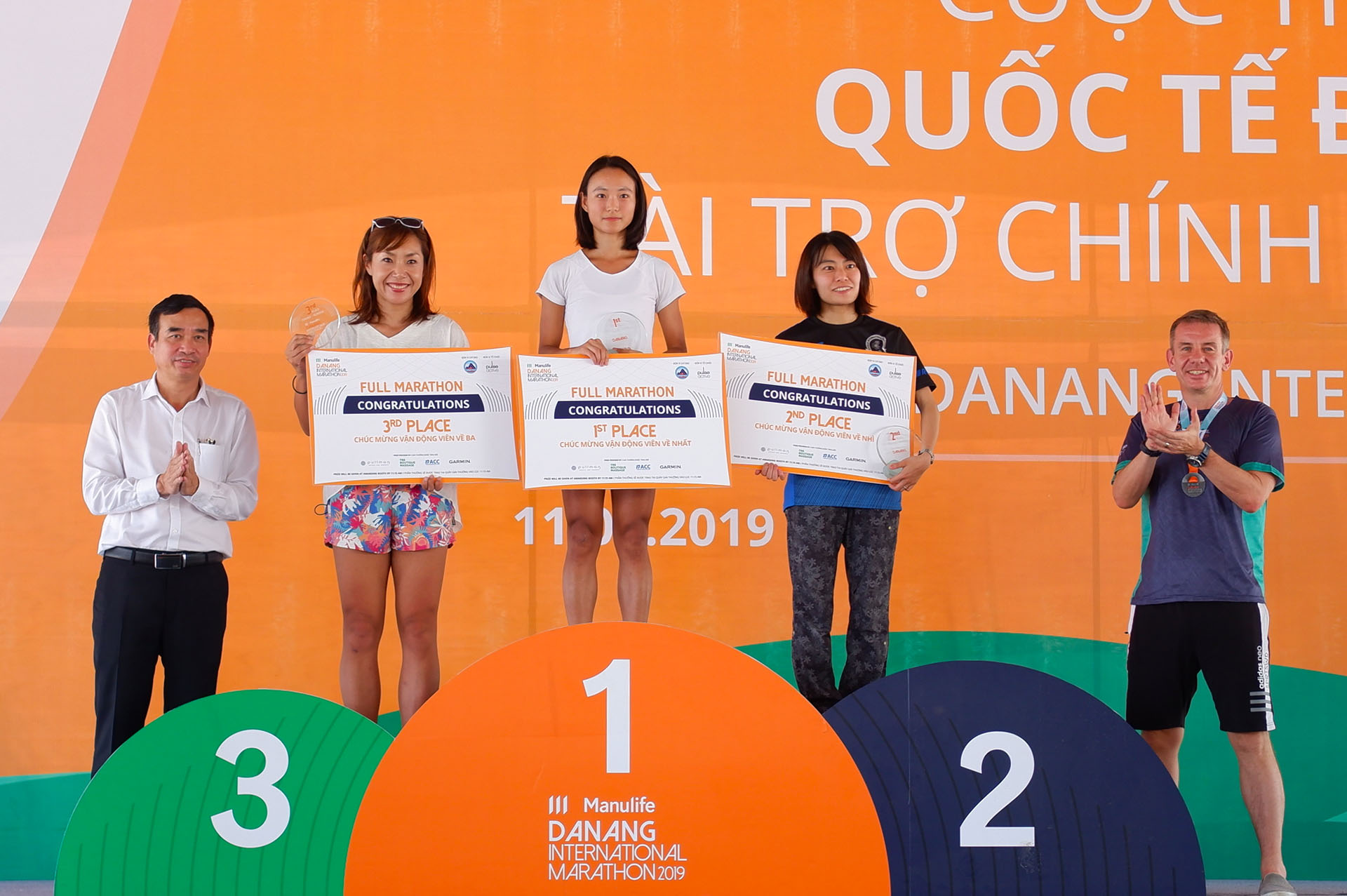 Mr Le Trung Chinh, Vice Chairman of Danang People's Committee and Mr Fraser Ross, General Manager of Pullman Danang Beach Resort present awards for female athletes of 42km
NGUYEN THI DUONG was the first athletes in Vietnamese female participants to arrive with 3:45:47, and TAN Hi LE was the first Vietnamese male participant in Full Marathon.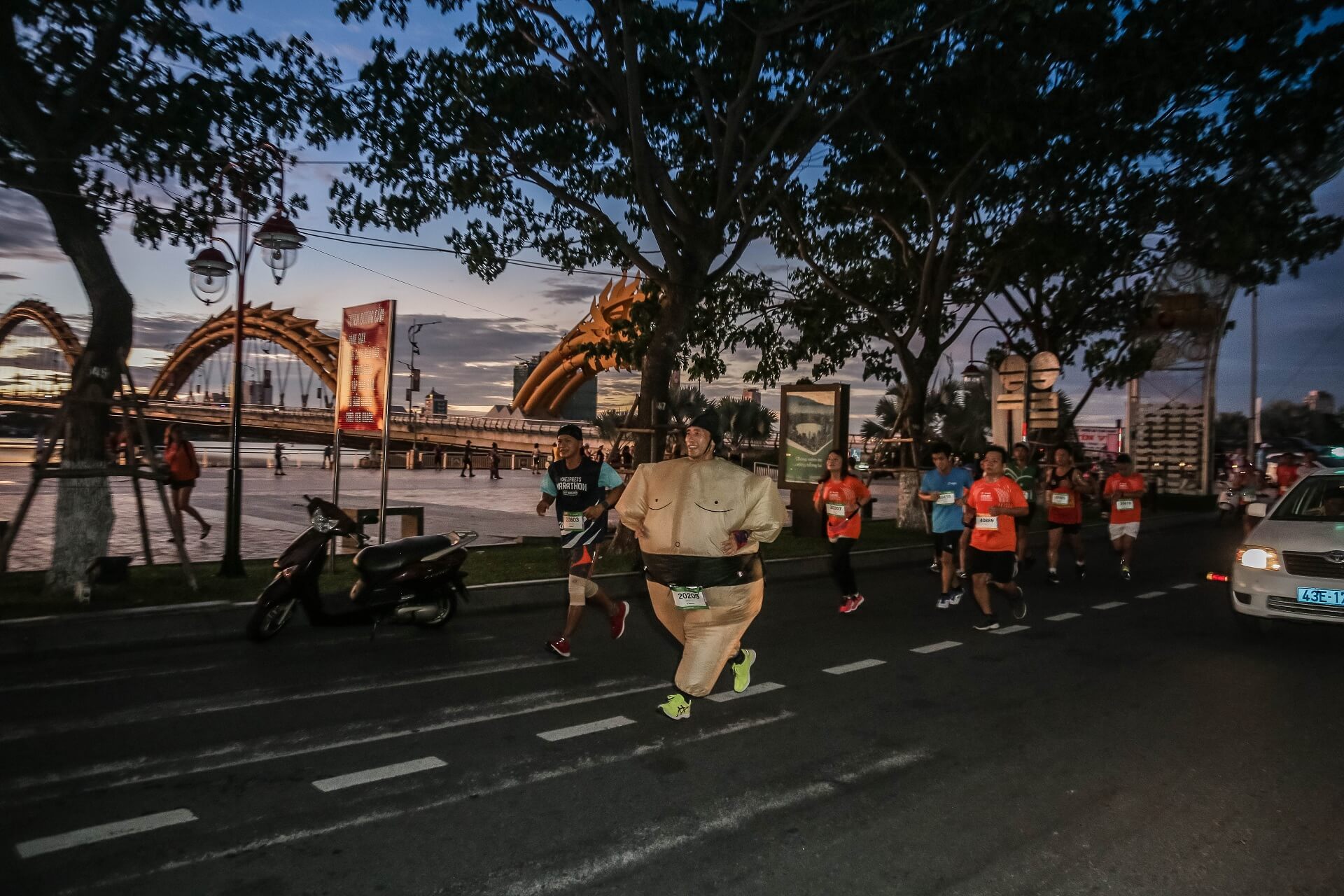 An impressive registration number of 9,017 participants in 2019 for Danang
The competition includes 5 categories: Full Marathon, Half Marathon, 10 km, 5km and fun Ronny Dash 1km for kids and families.
The organizing board received  total of 9,017 registrations, of which: 1,020 for Full Marathon, 2,309 for Half Marathon, 2,052 for 10KM, 3,336 for 5KM and 300 kids and parents for Ronny Dash.
In the total of 9,107 marathoners, the event welcomes 2,404 international athletes from 67 countries and territories. The majority of athletes come from countries with direct flight to Danang such as Japan, South Korea, China and Thailand. Besides, there were some new registrations from Belgium, Macao, Egypt and Hungary.
Ronny Dash 1KM for kids from 6 to 10 also received the attention of many families after the first launch in 2018. This is one of a supporting event of the Marathon that is meaningful to families participating and enjoying a lovely weekend together.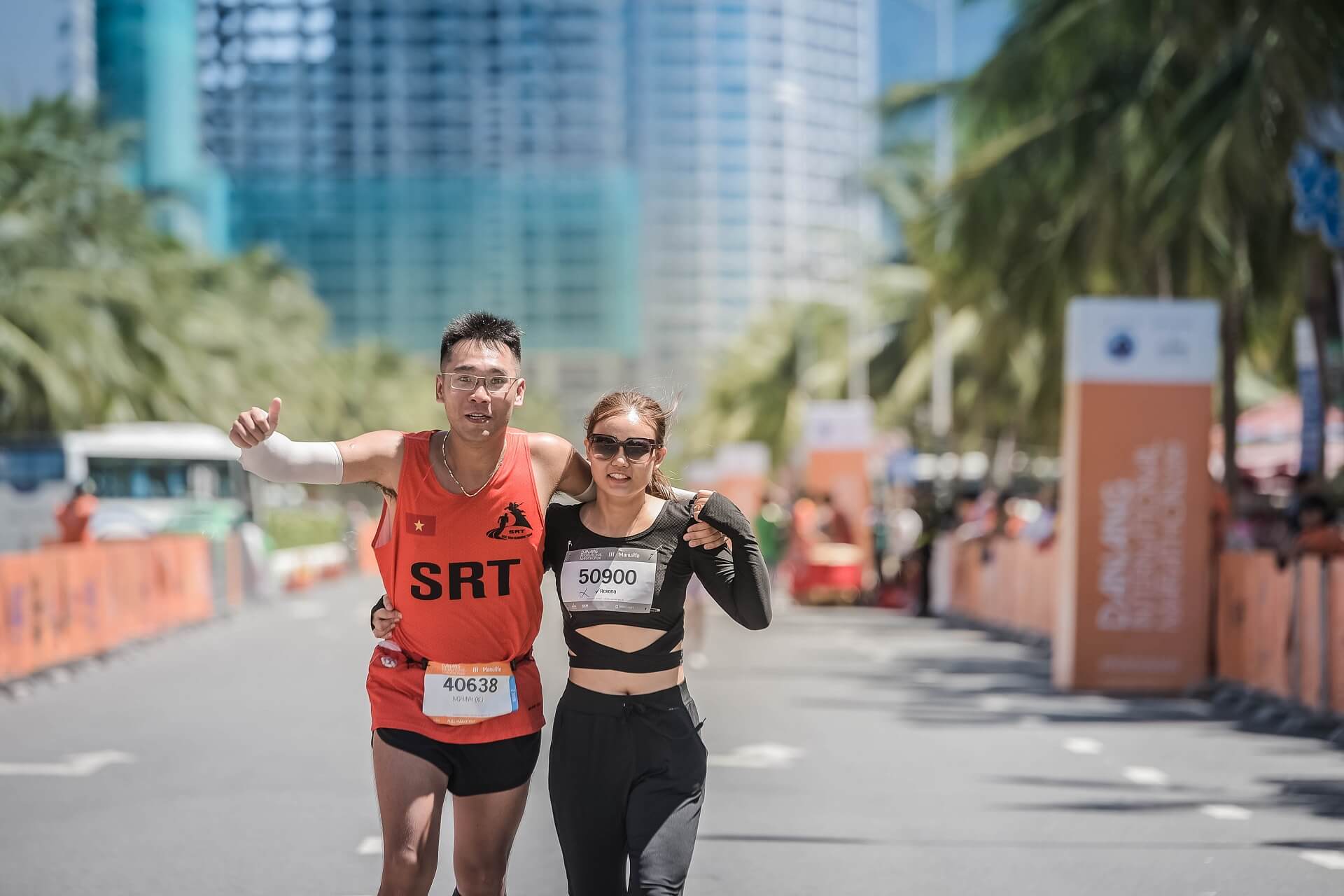 Advantage on marathon map and international recognition
Manulife Danang International Marathon 2019 owns a beautiful running track. Starting from Bien Dong Park in early morning, athletes will run across the famous bridges of Danang when the sun rises. Pulse Active – the organizer wants to introduce to international friends the experience of "Race to the Horizon", a unique beauty of Danang International Marathon as compared to other tracks.
Besides the tracks, Danang is also a popular destination of tourism and culture. The diverse cuisine of the destination also makes a great impression on participants. The hospitable and friendly locals are often mentioned in the testimonies of many participants.
In November 2018, Manulife Danang International Marathon was honored to receive at Asia's Sports Industry Awards & Conference. In more than 400 applications, Manulife Danang International Marathon was in top 10 Best Mass Participation Event and Top 10 Best International Sporting Event next to many prestigious events such as Formula 1 Australia Grand Pix or World Golf Championships.
Besides, Manulife Danang International Marathon will officially join Abbott World Marathon Majors, series 2019-2020. This means athletes participating in Manulife Danang International Marathon with high results can save their points to participate in Abbott World Marathon Majors – Championships.
"Because I love Danang" campaign
In 2019, the competition continues to spread the message of "Because I love Danang". The campaign provides the chance to express their love to Danang for all participants from athletes, volunteers, partners, or cheer fans. This is a special way of locals to express their hospitality and friendliness to friends from all over the world.
7th Manulife Danang International Marathon: Vietnamese Athlete to win championship and two new records set