Vietnam Airlines opens the first direct flight Danang – Shanghai
Vietnam Airlines opens the first direct flight Danang – Shanghai
Vietnam Airlines announces to open their direct flight Danang – Shanghai from 19th January 2020. The fight will depart from Danang at 17h55 and from Shanghai at 23h20 (local time) on every Thursday and Sunday.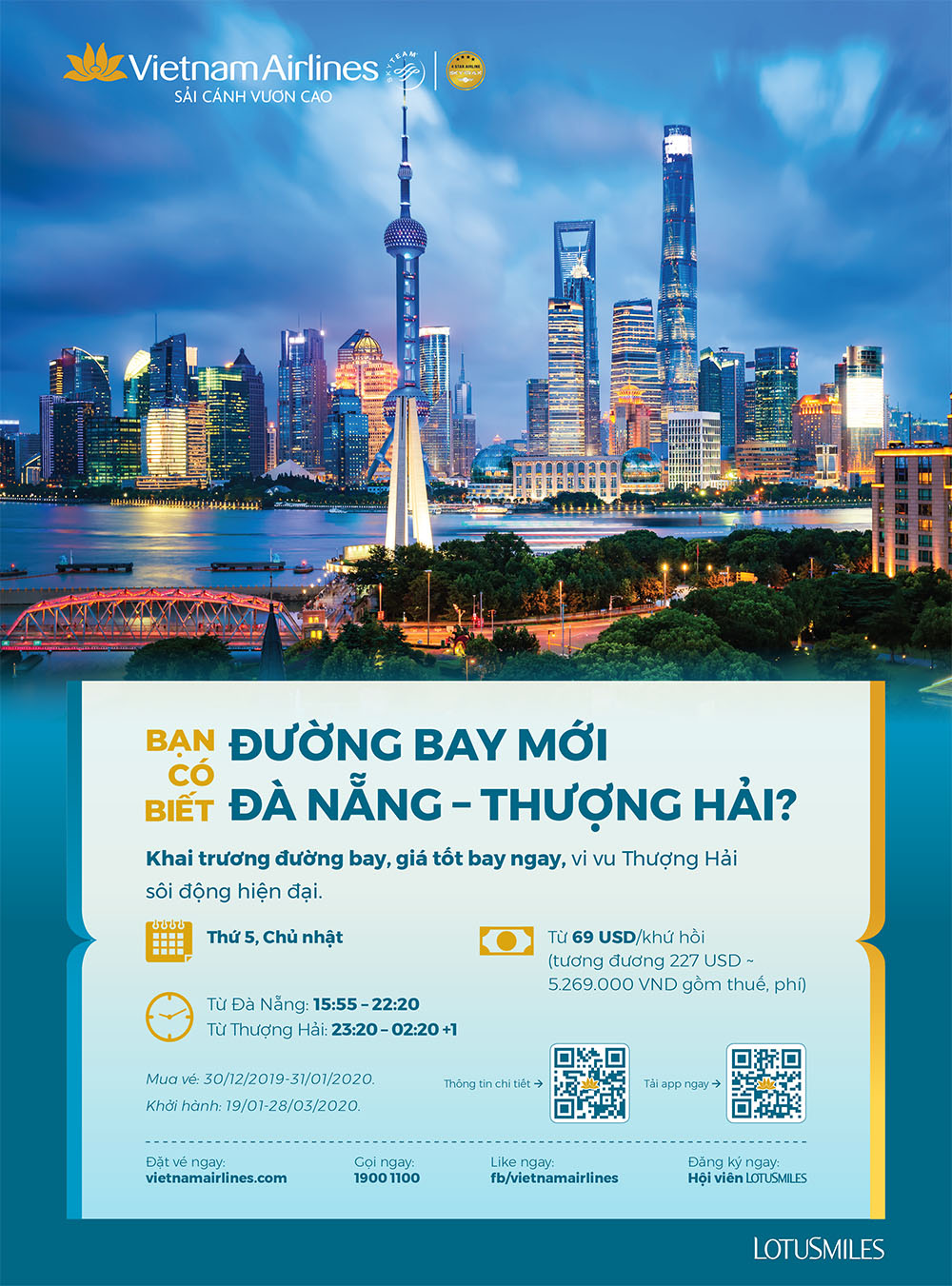 This is the 19th flight in the networking route between Vietnam and China by Vietnam Airline, which enables passengers to have cool tour by Vietnam Airines between Shanghai and Danang/Hanoi/HCMC or Danang – Shanghai – Hangzhou – Danang…
Shanghai is the economic center of China and one of the four cities under the central government. Located on the Huangpu River, Shanghai attracts visitors with many ancient and modern architecture, along with vibrant shopping and entertainment activities.
On the occasion of opening new routes, Vietnam Airlines will apply a round-trip price of only USD 227, equivalent to VND 5,269,000 (including taxes and fees) for tickets issued from December 30, 2019 to January 31 / 2020, with a departure time of January 19 – March 28, 2020.
Tickets are widely distributed on websites, mobile apps, booking offices, official agents of Vietnam Airlines and have conditions attached. The flights between Da Nang – Shanghai are operated using A321 aircraft with 4-star international service standards.
According to Vietnam Airlines – Vietnam Airlines opens direct flights from Da Nang to Shanghai
Latest Posts