VIET NAM – KOREA FESTIVAL 2023 IN DA NANG
After the positive preparation, the Viet Nam-Korea Festival 2023 in Da Nang is about to take place with countless exciting and attractive activities.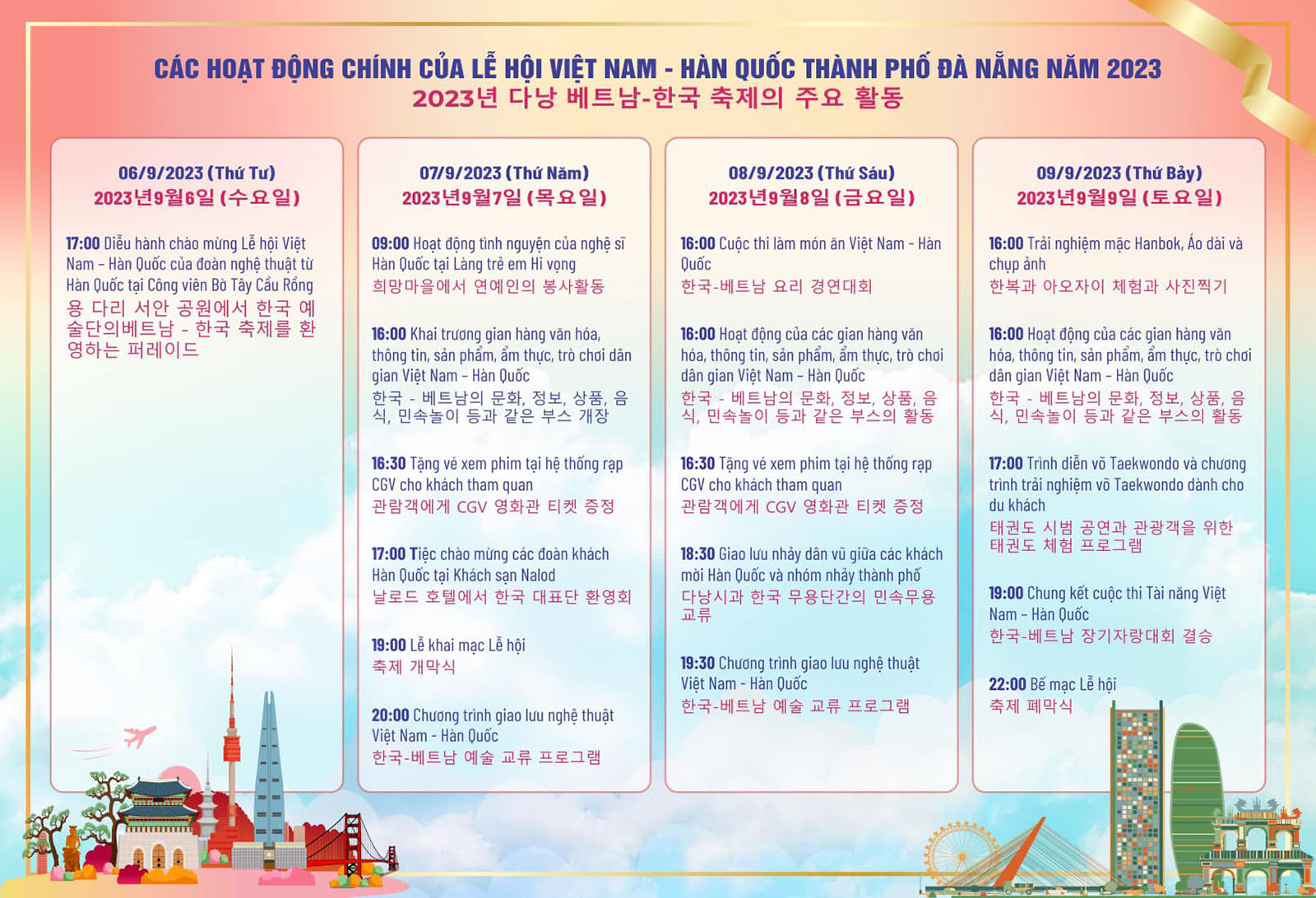 Location: Bien Dong Park, Son Tra District, Da Nang.
Time: September 7 – September 9, 2023 | 16: 00 – 22:00.
First of all, the IMPRESSIVE CHECK-IN SPACE is decorated more vibrantly than last year. The Viet Namese-style conical hat – lantern street and the miniature landscape of Gyeongbok Palace – the largest palace in Korea – will be prominent highlights.
ACTIVITIES OF 60 BOOTHS including information, culture, products, cuisine, typical folk games of Viet Nam and Korea with the presence of famous brands such as SAMSUNG, TIGER SOJU, KOTRA, JPSC, PHO THIN, … will create a wonderful journey of experience.
And it will be a miss without accompanying and interesting activities to create the brand of the festival, including: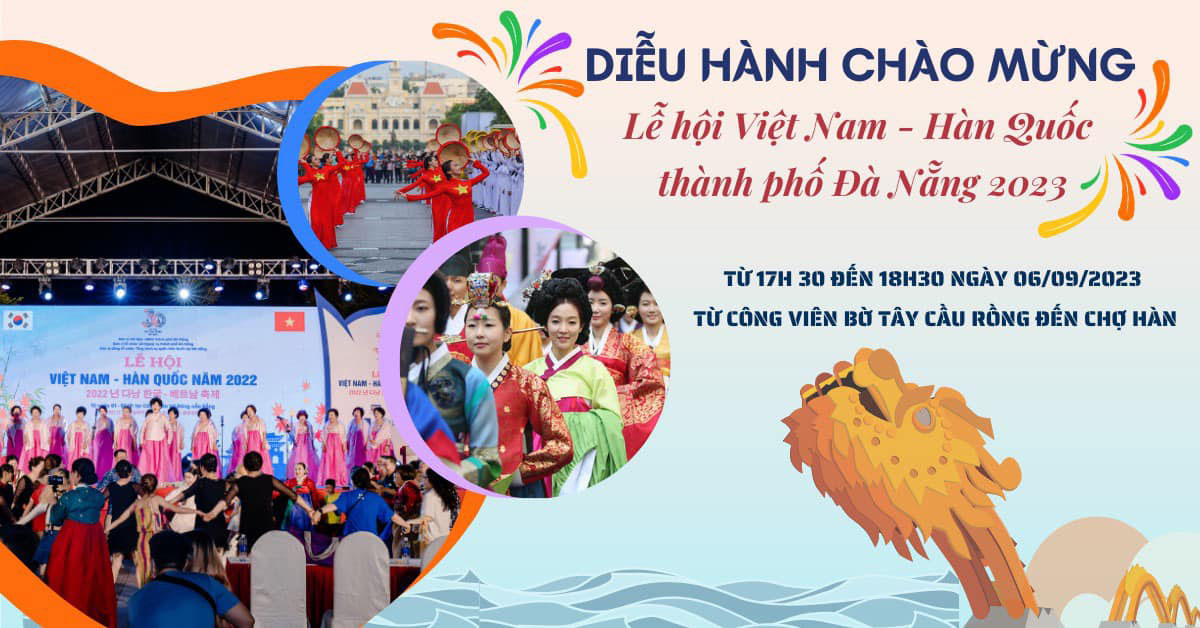 The Parade and Traditional Musical Instrument Performances to celebrate the Viet Nam – Korea Festival, first time was organized by art troupes from Korea on the sidewalk of Bach Dang street, from The West Coast Park of the Dragon Bridge to Han market on the afternoon of September 6.
Viet Nam – Korea Food Contest offers the opportunity to try and show talent to all of you who are interested in the cuisine of the two countries. It is also a meaningful event, bringing Viet Nam – Korea closer together.
Taekwondo is a martial arts that practice discipline, concentration through kicking techniques, helping to train physical strength, health and intelligence. At this year's festival, the Taekwondo Seungri Club will continue to perform Taekwondo martial arts and the Taekwondo experience program for visitors.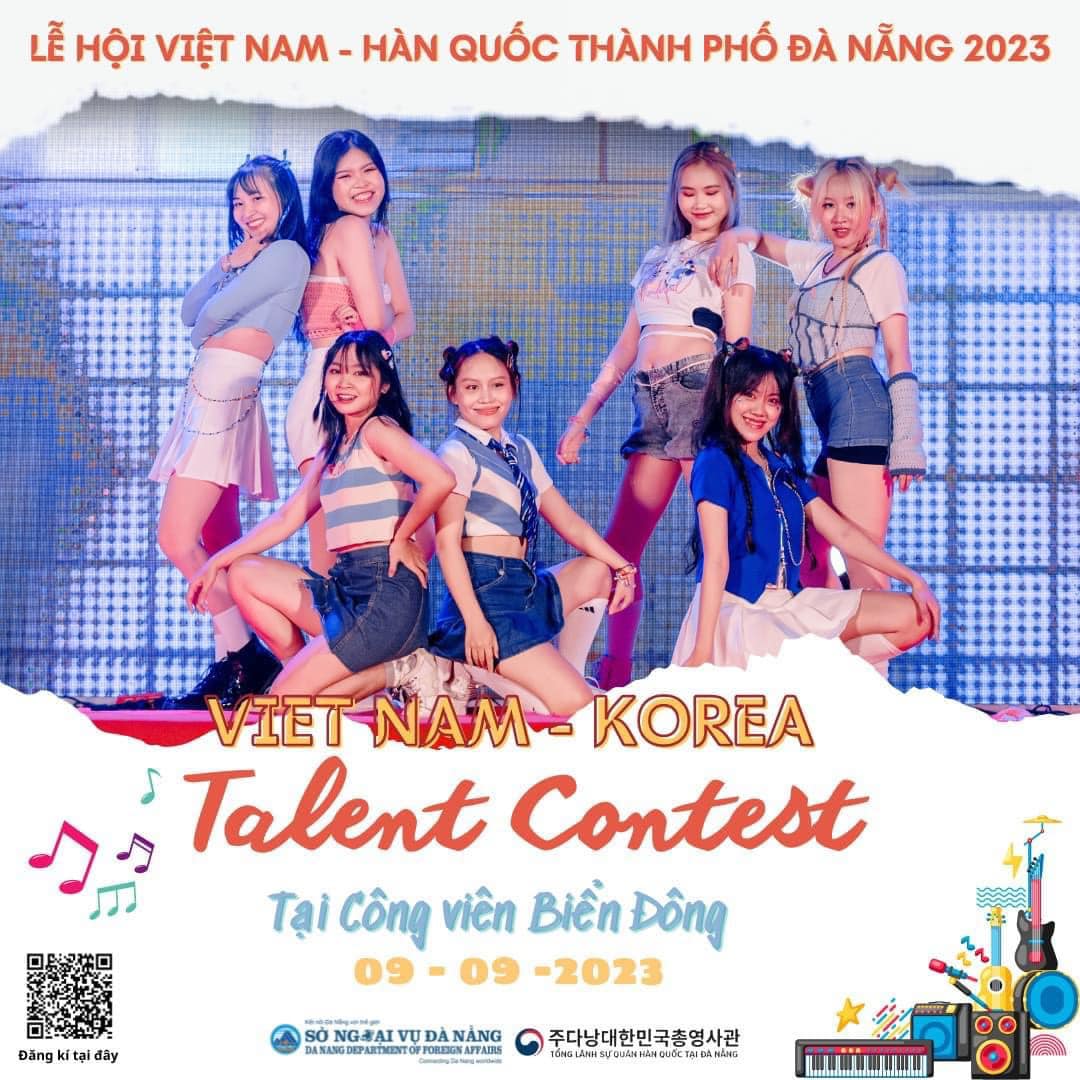 Colorful 03 night art program, gathering the repertoire with a variety of genres from traditional musical performances, sing, dance, magic, costume performances, modern dance, … Especially, the final of the Viet Nam-Korea Talent Contest promises to really explode with more than 20 eye -catching performances carefully selected by event organizers.
In addition, you also have the opportunity to hunt for free movie tickets with the screenings at the CGV theater system and receive attractive gifts when winning the games.The journey to the Viet Nam – Korea Festival in Da Nang 2023 is waiting for you. Let's discover with friends and relatives !!!
According to ICDC Danang
Express Your Reaction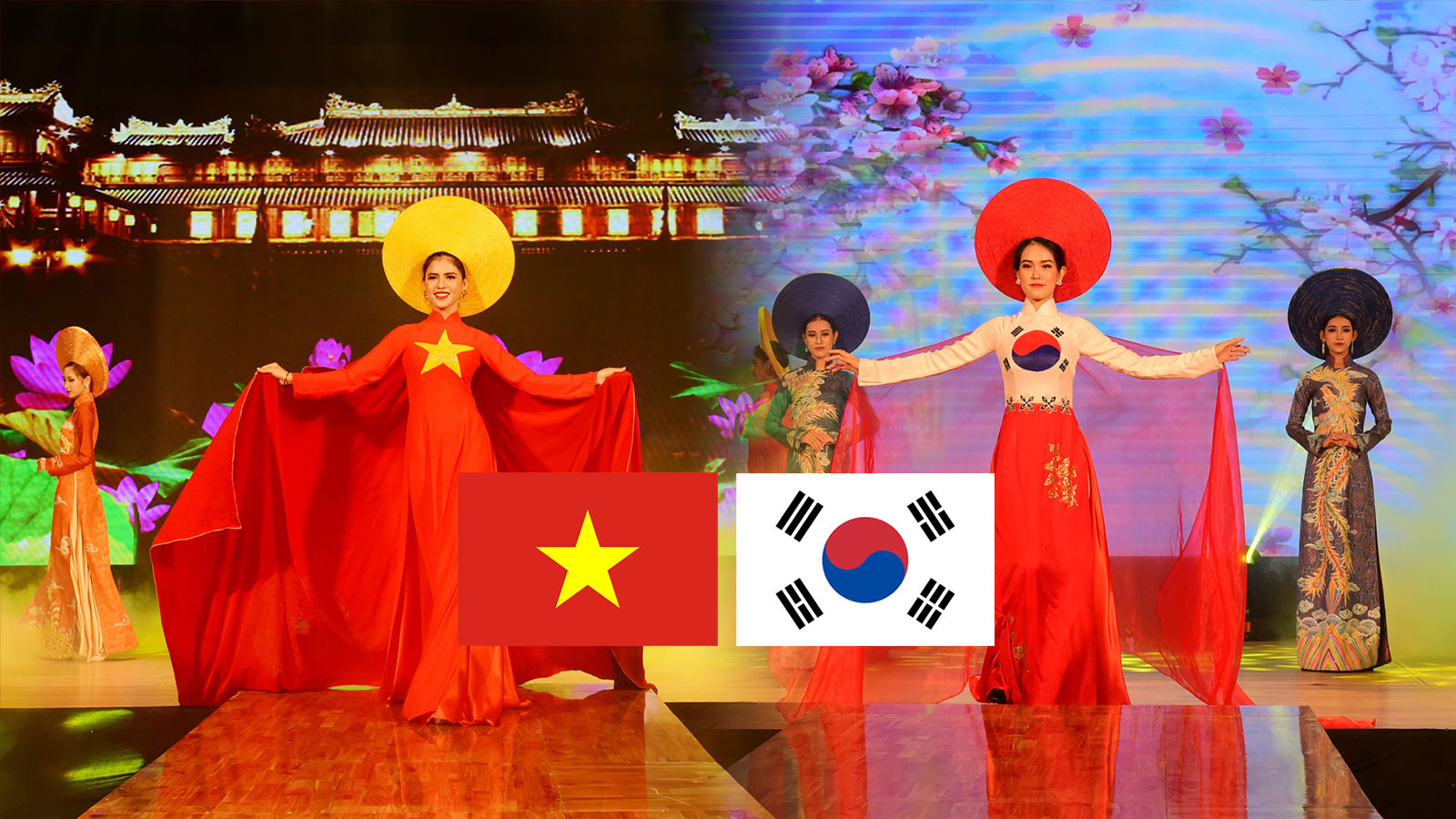 You have reacted on

"Viet Nam – Korea Festival 2023 in Da Nang"
A few seconds ago
Latest Posts