Tuy Loan Communal house Festival 2019
Lễ hội đình làng Túy Loan 2019
Tuy Loan Communal house – Hoa Phong Ward – Hoa Vang District, Danang was recognized as national historic, arts and architecture sights by Ministry of Cultures and Information, according to Decision No. 1/QD-BVHTT issued on 4th January 1999.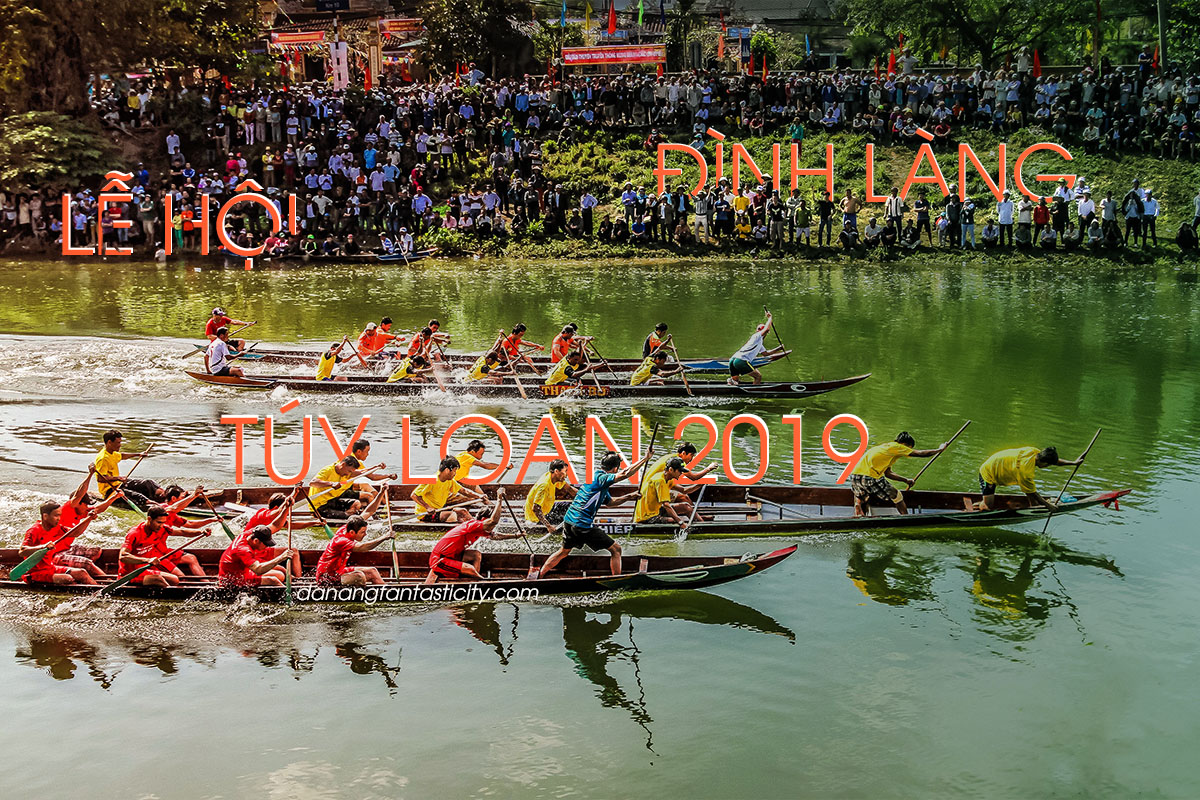 The Communal house was built on the first year of Thanh Thai reign (1889), serving as the residence for the royals and the village chieftains. At present, the Communal house is still hosting 20 honours of Kings over dynasties, with the most recent being Khai Dinh's reign.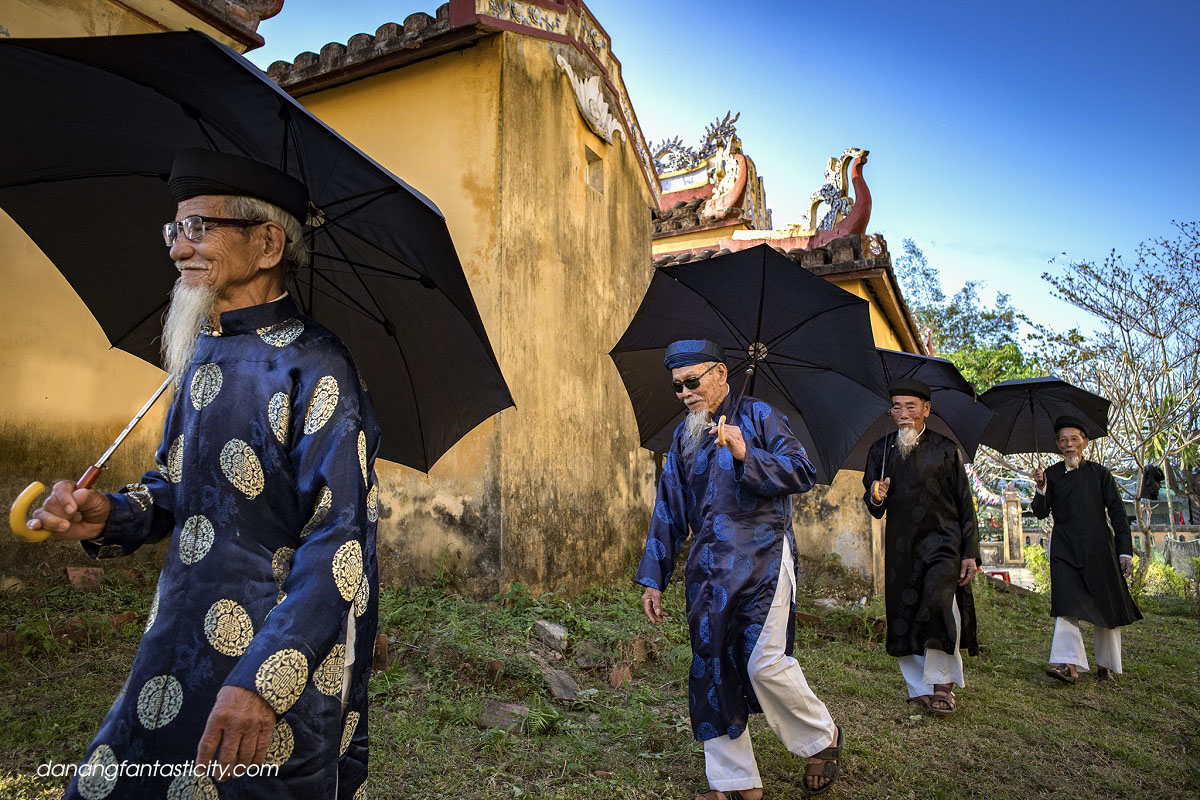 Every year, the Communal house hosts entertaining and festive activities on Spring occasion for villagers. The festival takes place during two days, on the 9th and 10th of January (Lunar Calendar). The program includes the Kings' Honour Ceremony, dances and offerings in commemoration of great ancestors who accompanied King Le Thanh Ton on his conquests to the South, during which he chose this land to settle and gave it its name Tuy Loan.
After the ceremony comes the festivity with countless folk games such as tug of war, bamboo dancing, races of shooting eels, wrapping cylindric steamed rice pie, grilling rice paper.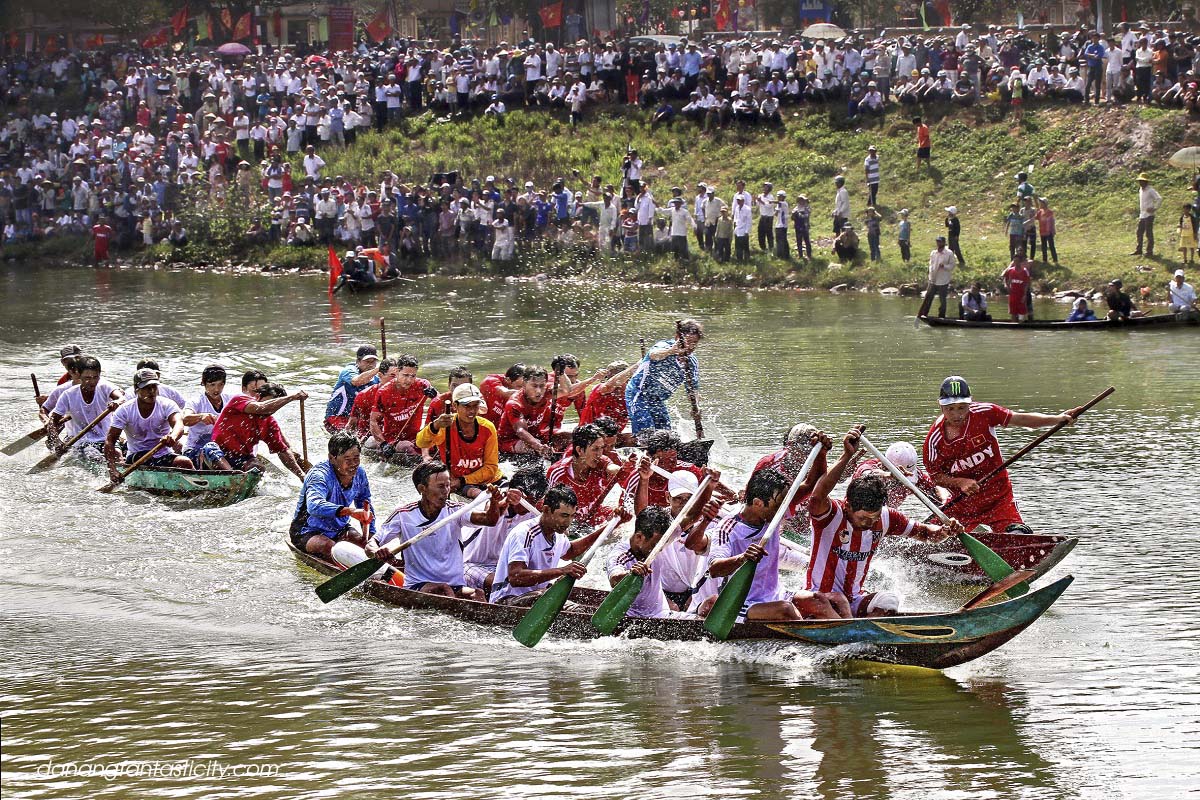 What is most fascinating is the poetic Tuy Loan river which flows around the village. This will be the most vibrant area during the festival, where young men and maidens exchange romantic song verses; where the traditional boat race begins and where the cheers and thumbing drums heighten everyone's hope to a new prosperous year.
Coming to Tuy Loan Communal house Festival, visitors would also have the chance to browse through cuisine section, where countless local food stands present their original recipes. Visitors are invited to make their own versions of Tuy Loan Noodles or rice papers.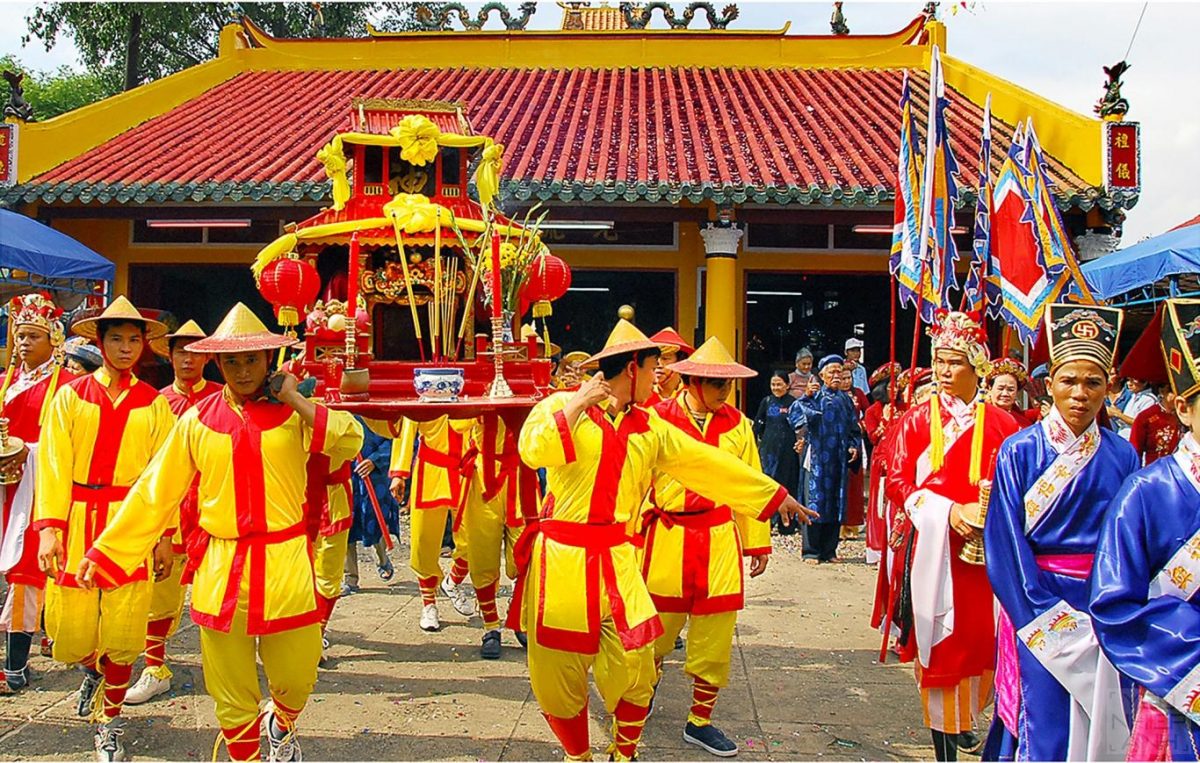 Tuy Loan Communal house Festival is a rare occasion for visitors to learn more about the customs, traditions and  local values of the people – honest and simple, and this land whose value is historically substantial through generations.
Festival's program:
9th January Lunar Calendar (13th February 2019)
14:00: Kings' Honour Ceremony
16:00: Traditional Offerings
18:00: Lanterns on Tuy Loan river
19:00: Couple Chanting on river
10th January Lunar Calendar (14th February 2019)
07:00: Festival opening ceremony
Welcoming distinguished guests
Opening performance
Opening speech
Sending off pigeons and balloons
Singing of Phuoc, Loc, Tho (Fortune, Prosperity and Longevity)
Authority speech
09:45: Traditional Offerings
Announcement of honour
Fruit and flower offering
Traditional ceremony
Incense offering – End of ceremony
10:00: folk games, races and competitions (tug of war, grilling rice paper, wrapping cylindric steamed rice pie, stilt-walking, bamboo dancing), Bai Choi folk songs and boat racing.
07:30-13:30: Tuy Loan Noodle – Cuisine show; DIY My Quang Noodle and rice paper.
Nhi Cao – Tuy Loan Communal house Festival 2019