The Golden Bridge is named in Top 28 most stunning bridges worldwide by the Insider
In the latest list of spectacular bridges around the world by the Insider (the US), the Golden Bridge (Da Nang) has been named in Top28 most unique bridges worldwide.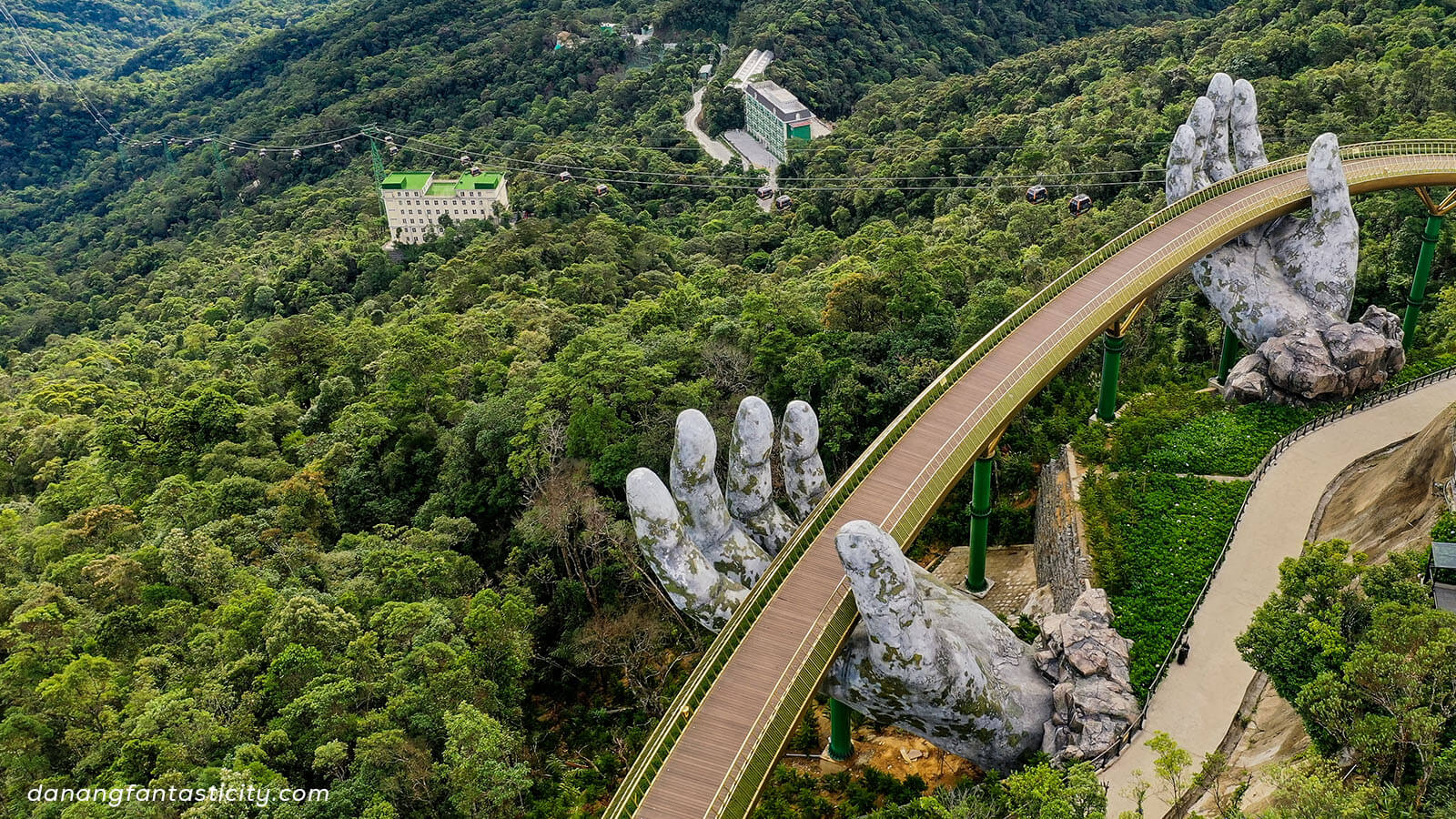 With the length of 150m and at the height of 1.400 meters above the sea level, from the Golden Bridge, the viewers can observe the magnificent scenes of Da Nang, ranging from the sacred mountains, the young and energetic cities to the blue sea by the skyline. This footbridge is designed by TA Landscape Architecture Company, creating the illusion of giant hands supporting the bridge.
Earlier, the Golden Bridge has been appearing on world media and other renowned magazines and newspaper about design and architecture.
This list contains 28 splendid bridges which carry the values of architecture, beauty standard, history and culture. Of which, there are the icons of modern architecture such as the twisty Helix Bridge in Singapore with each color representing different DNA strand, the bright red Golden Gate Bridge – the symbol of San Francisco for decades, small-but-unforgettable Rialto Bridge in Venice or the hundred-year-old bridges, namely the world famous Tower Bridge in London resembling a castle floating in the Thames River, the pedestrian-only Charles Bridge in Prague since the 15th century and the Chain Bridge connecting the areas of Buda and Pest that make up Hungary's capital city, Budapest.
Lương Vy
Latest Posts