Sun World Ba Na Hills reoperates in the Reunification and May Day with 60% discount on entrance tickets
Sun World Ba Na Hills reoperates in the Reunification and May Day with 60% discount on entrance tickets for guests from Central Vietnam and the Central Highlands.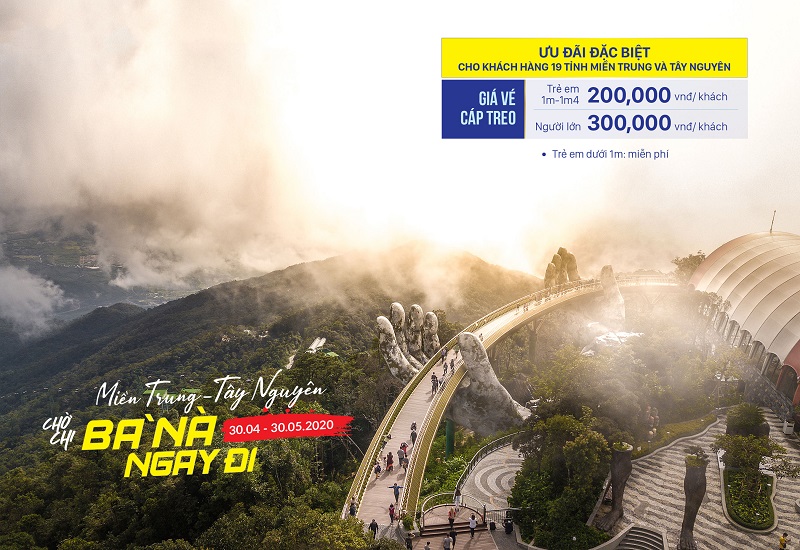 Reopening from April 30, Sun World Ba Na Hills offers up to 60% off cable car tickets for customers in 19 provinces in Central Vietnam and the Central Highlands.
According to the latest announcement from the People's Committee of Da Nang City, in case Vietnam will detect no secondary infections in the community by the end of April 29, 2020, Sun World Ba Na Hills will officially welcome visitors back in April 30.
On this occasion, "Vietnam's leading theme park" also launchs a huge stimulus program, discounting cable car tickets up to 60% for visitors from 19 Central provinces and Central Highlands..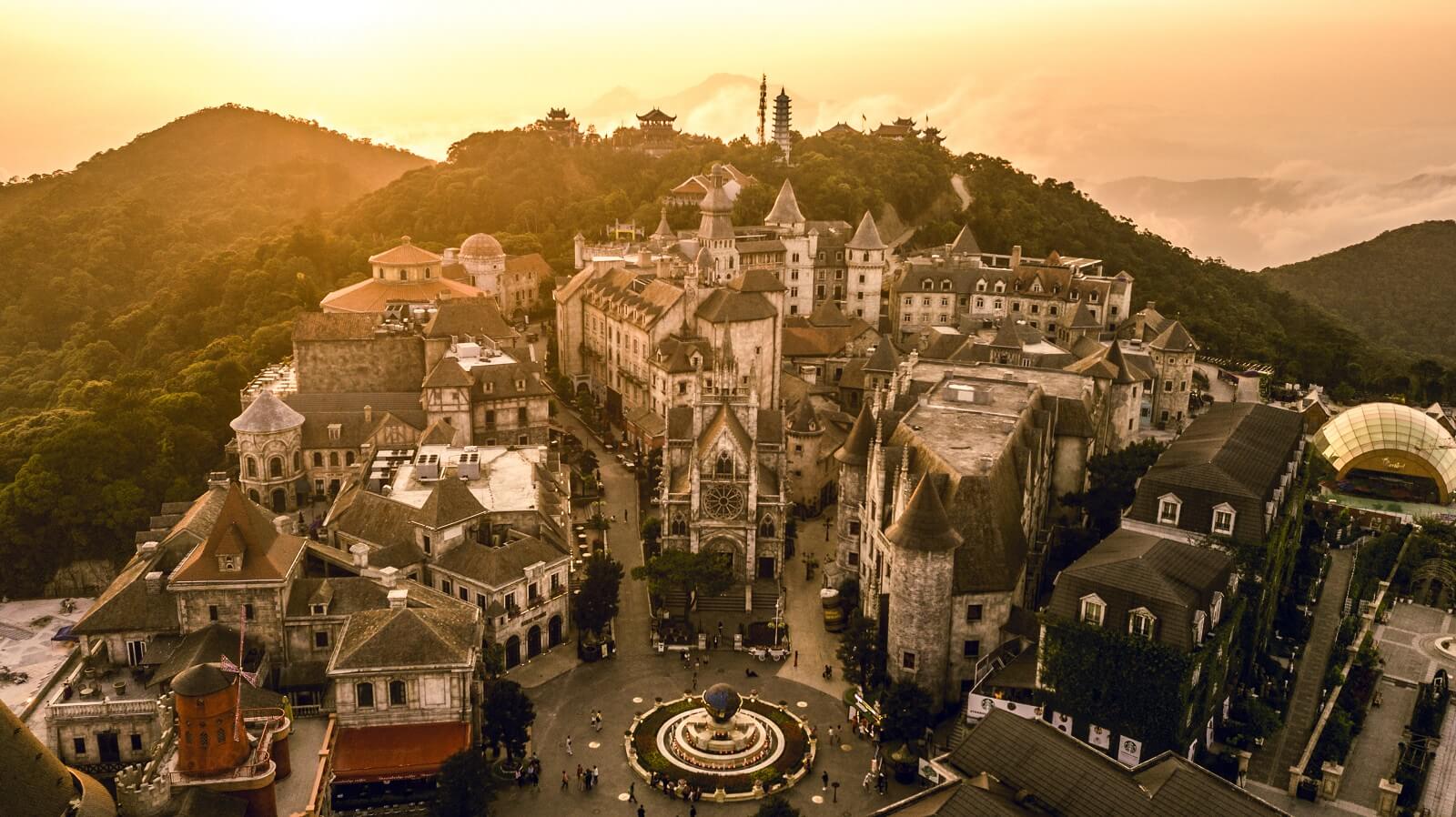 After temporary close to prevent COVID-19, the biggest tourist sites in Central Vietnam which is well-known for its Golden Bridge, French-styled castles, fairy flower gardens and bright carnivals are back.
On this four-day occasion, as Sun World Ba Na Hills welcomes tourists back, it is expected that the domestic tourism will be rebooted after a substantial drop in tourist arrivals in April 2020 amid the COVID-19.
The comeback starts with the stimulus package named "Central Vietnam and Central Highlands what to wait for, let's visit Ba Na'. Accordingly, Sun World Ba Na Hills will release the discount of up to 60% for the cable car tickets for tourists from 19 provinces of Central Vietnam and Central Highlands.
In particular, the entrance ticket for adult and children are 300,000VND and 200,000 VND respectively while it is free of charge for children under 1 meter.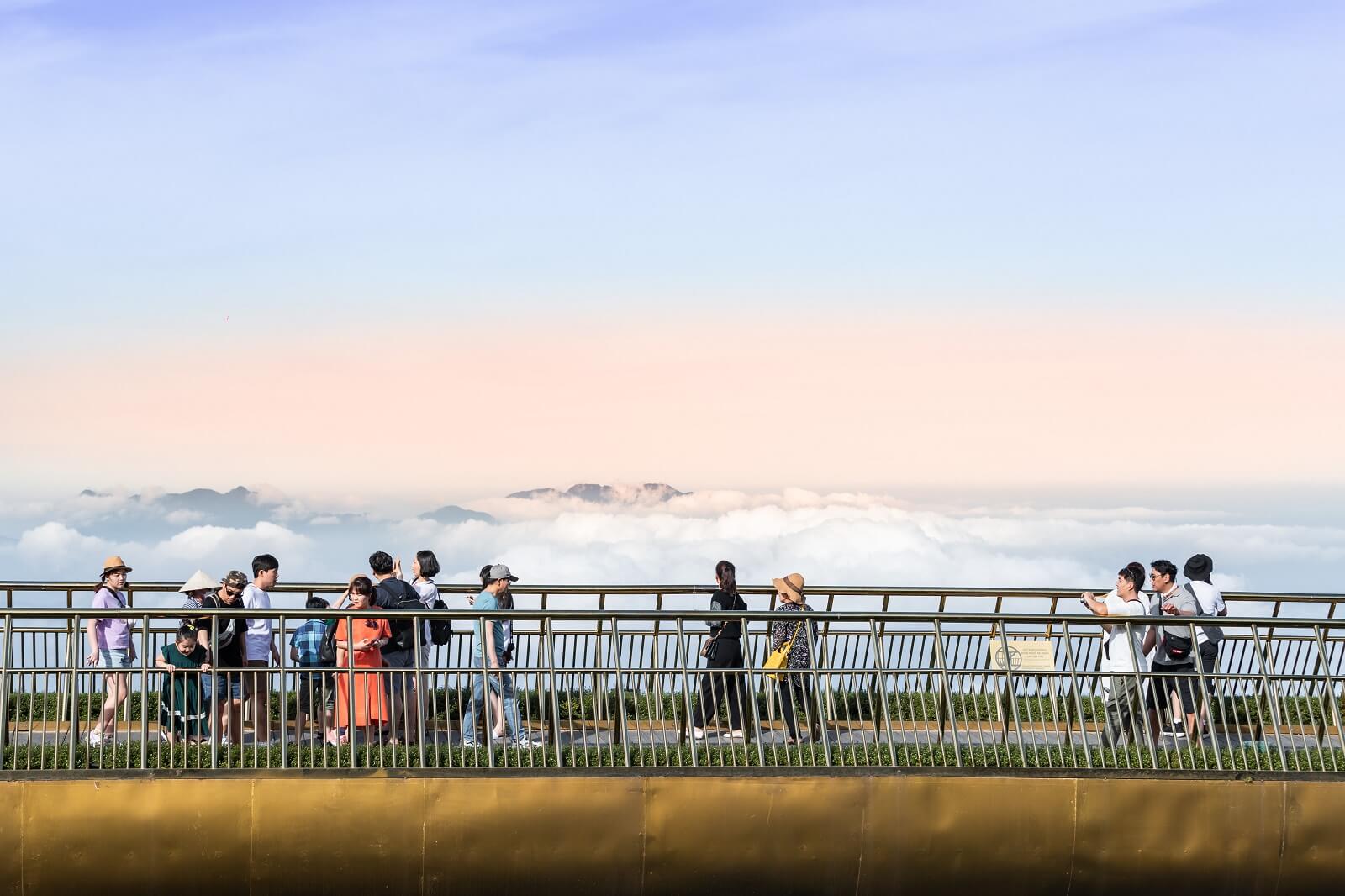 The stimulus package will last for a month, starting from April 30 to May 31st 2020, and applied on visitors in 14 provinces of Central Vietnam, including Thanh Hoa, Nghe An, Ha Tinh, Quang Binh, Quang Tri, Thua Thien Hue, Da Nang, Quang Nam, Quang Ngai, Binh Dinh, Phu Yen, Khanh Hoa, Ninh Thuan, Binh Thuan and 5 Central Highlands provinces including Kon Tum, Gia Lai, Dak Lak, Dak Nong and Lam Dong.
Guests in the above-mentioned provinces only need to present at the ticket counter the original of one of the identity documents such as passport, identity card, driving license … with permanent address of residency which fall into the group of those 19 stated provinces. Children can use a birth certificate or household booklet/passport.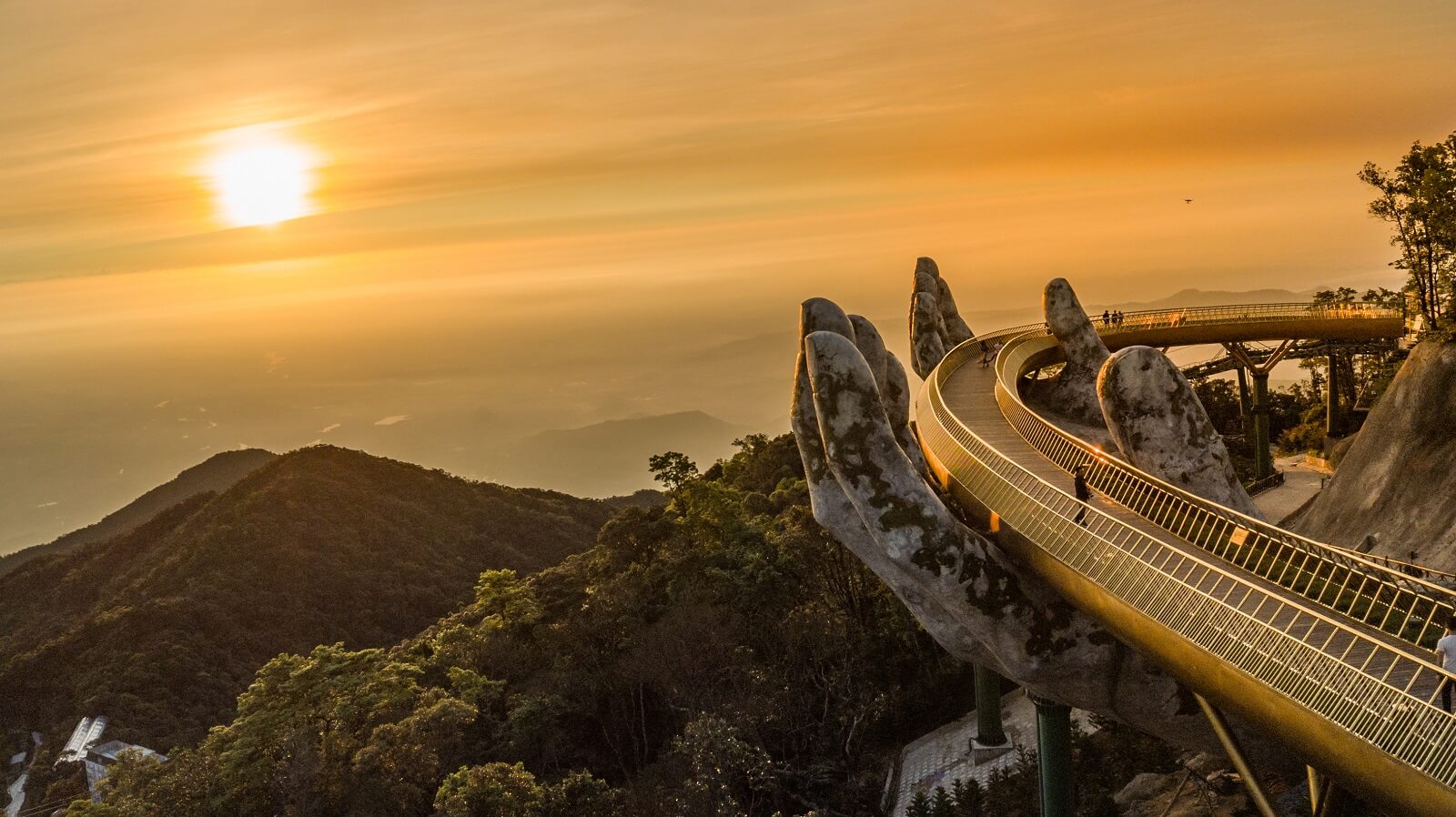 To ensuring safety for tourists and implement the Directive 19 of the Prime Minister, Sun World Ba Na Hills strictly and thoroughly applies preventive measures. Sanitation and disinfection of the entire resort is conducted seriously before the day of re-operation and will be maintained on a daily basic. In addition, hand sanitizers, recommended publications and guidelines for the COVID-19 prevention are well-presented in most areas.
To undertake the physical distancing, the number of guests in each area and on the cable car cabin is well controlled while visitors are required to conduct body temperature, wear a mask and wash hands before entering the resort area …
Sharing the decision to resume the resort on this occasion, Mr. Nguyen Lam An, Director of Sun World Ba Na Hills, stated: "After the last difficult days, Vietnam's tourism will take a long time to recover. By welcoming guests back at this time, we aim to firstly contribute to boost the domestic tourism in general as well as Da Nang in particular, solving unemployment issues within the industry, stimulating demand and gradually reviving the domestic tourist market after a long period of serious impact by the epidemic, meeting the needs of travelers wishing to relax after social isolation " .
 "On this occasion, some parts of indoor services in Ba Na Hills such as wax museum, cinema, art performance have not been re-deployed but in return, visitors at Ba Na Na Hills will be amazed at new landscapes that have been renovated", the representative of the resort added. For many visitors, it is real pleasure just by ambling along the Golden Bridge on the first days of Ba Na Hills reopening. In particular, this time, Morin Rose Garden in Ba Na is in the most brilliant period. This place gathers numerous rare infrared varieties, promising to become the most impressive rose path in Central Vietnam.
Returning with a fresh look and exciting stimuli, Sun World Ba Na Hills promises to be not only an ideal destination for a relaxing 30/4 -1/5 vacation, but also a paraside to discover brand-new and exciting products to launch in the second half of 2020.
Luong Vy – Sun World Ba Na Hills reoperates in the Reunification and May Day with 60% discount on entrance tickets
Latest Posts