RADISSON OFFICIALLY LAUNCHES NEW HOTEL IN DANANG CITY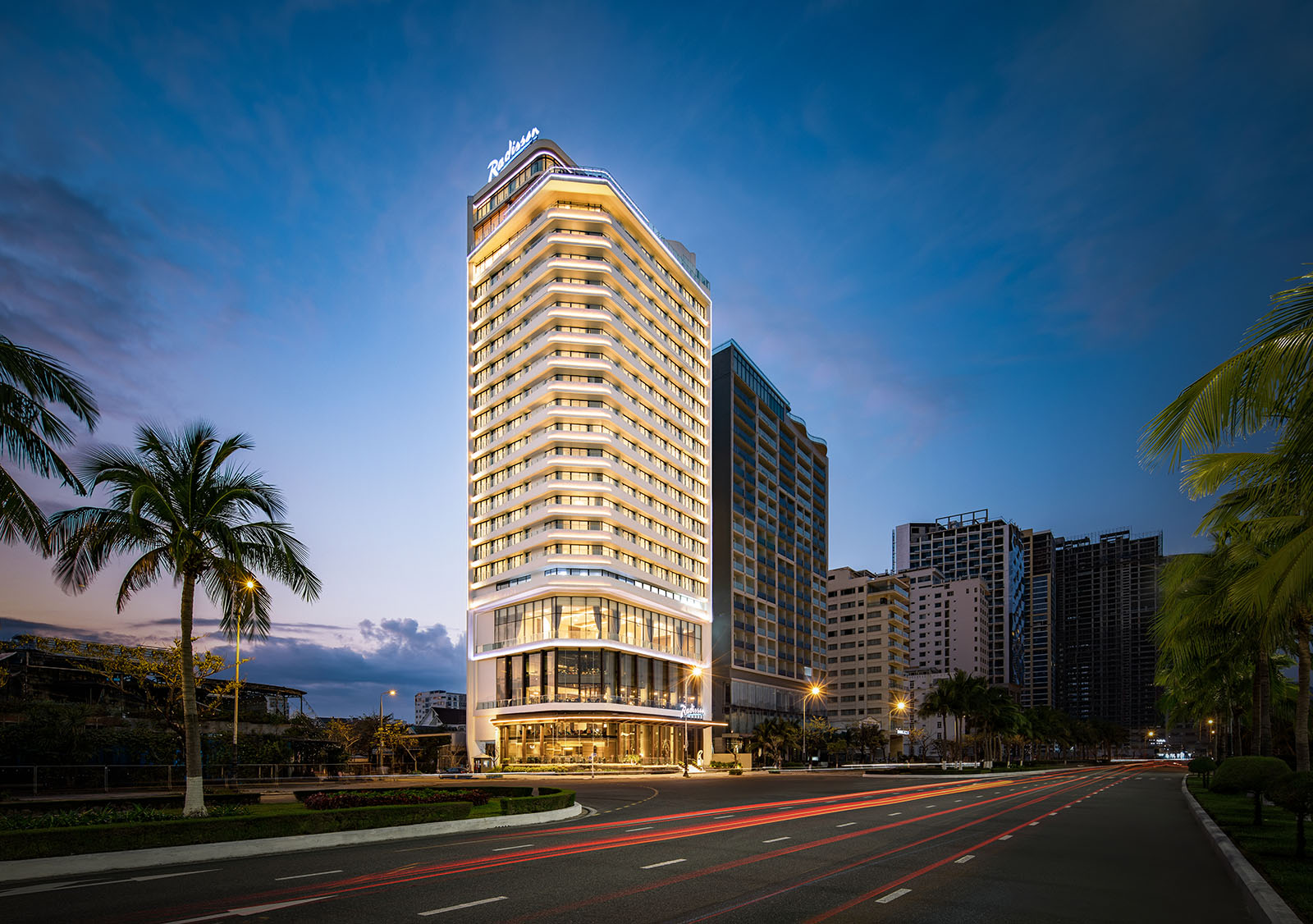 On 2 June 2022, Radisson Hotel Danang hosted a Grand Opening ceremony for nearly 200 guests from the media, tourism, travel, and entertainment fields. The event marked the hotel's official opening and showcased its relaxing environment, professional service, and delicious Asian and European food. The presence of Radisson Hotel Danang in the coastal city brings a new energy to the central region, contributes to the growth of the tourism market, and diversifies the travel experience for domestic and foreign guests.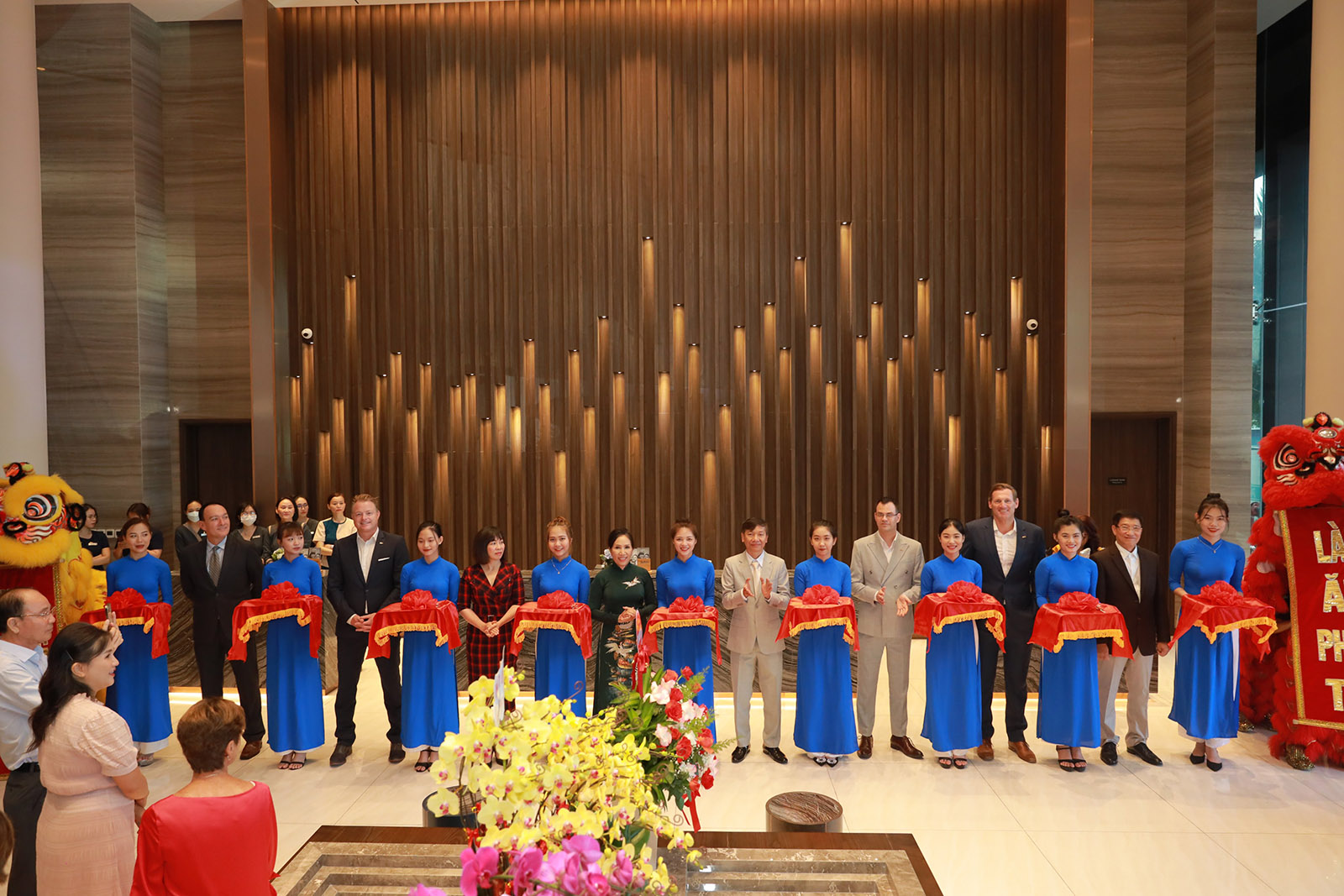 At the opening event, Mr. Remco Vaatstra, General Manager of Radisson Hotel Danang, shared, "We want to add some vibrancy to Danang's tourism industry. This official launch is an important first step to making ourselves known. Radisson Hotel Danang is an indulgent, warm, and welcoming space where guests can have a truly effortless and memorable experience true to the brand's style."
Ideally positioned next to My Khe Beach, a 10-minute drive from Danang International Airport and near several tourist attractions, Radisson Hotel Danang is one of the few upscale international hotels on Vo Nguyen Giap Street. With seven room types, from the cozy 28m² Deluxe Room to the spacious 70m² Executive Corner Suite, the hotel comprises 182 rooms and suites with panoramic views of Danang City, the mesmerizing sea, or the lush Son Tra Peninsula. The exclusive Executive Lounge on the 20th floor is a relaxing, private space with privileged benefits and extra services.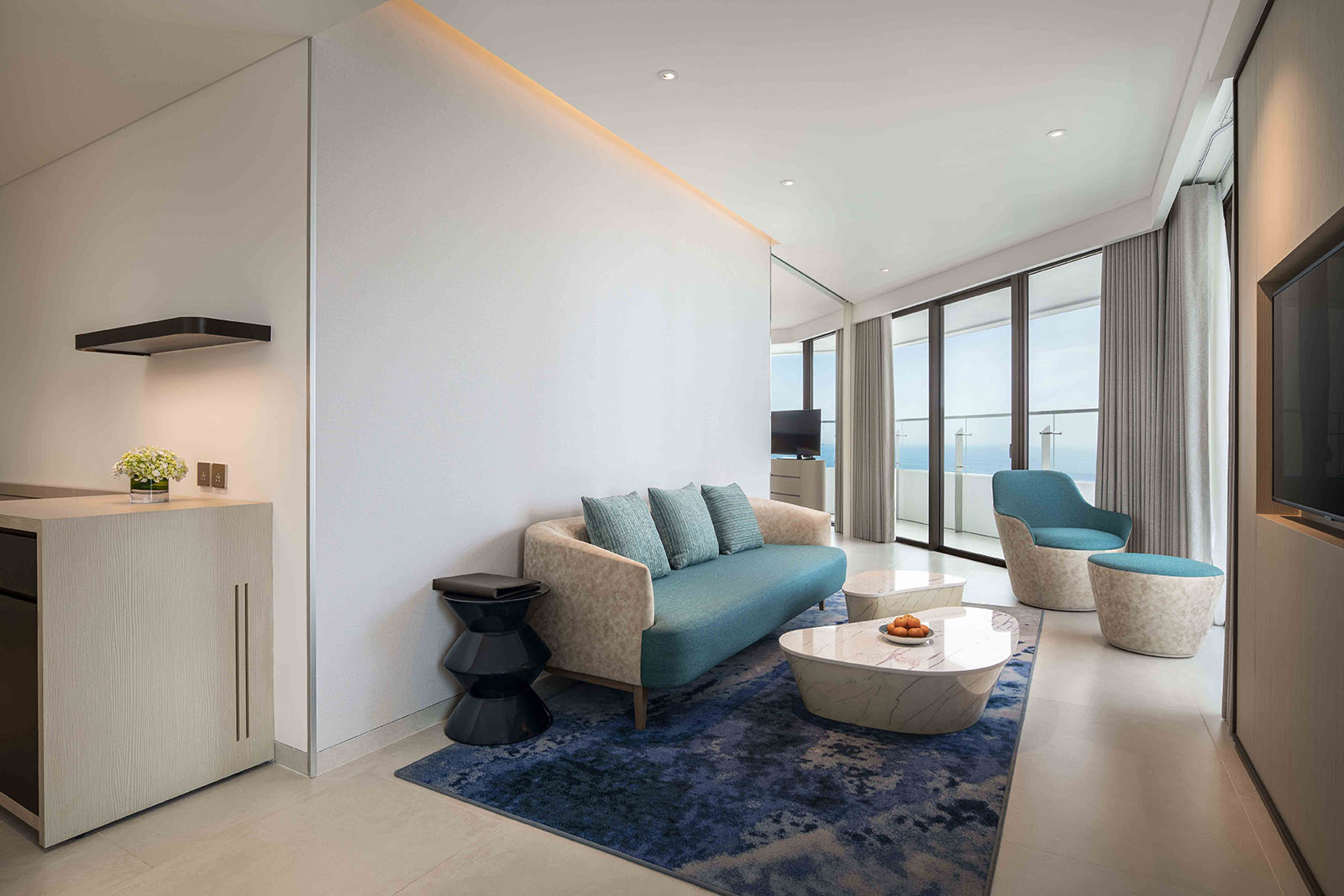 Guests to Radisson Hotel Danang can enjoy the Vivid Rooftop Bar & Pool on the 21st floor, which features an inviting infinity pool with sweeping sea views. Featuring a diverse menu, The Market Place restaurant is the perfect place for meals with family, friends, or partners. This 2nd floor all-day dining restaurant serves a balanced and nutritious buffet breakfast and regional and locally-inspired lunch and dinner buffet. At the same time, the Lobby Lounge & Terrace is an ideal place to spend the day working or enjoying coffee, cakes, and afternoon tea. Finally, the hotel has a 270m2 area dedicated to events and weddings with a capacity of up to 300 guests.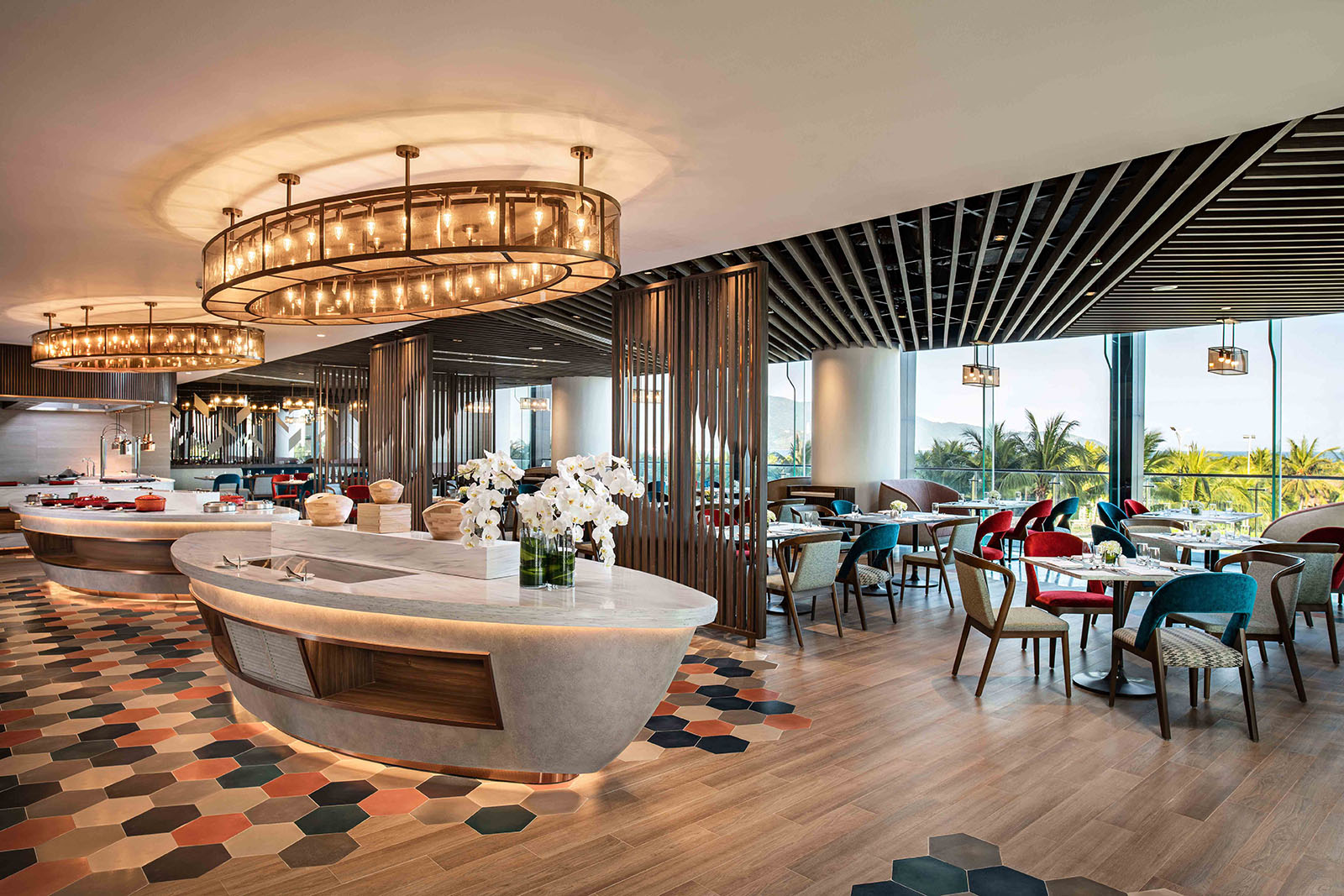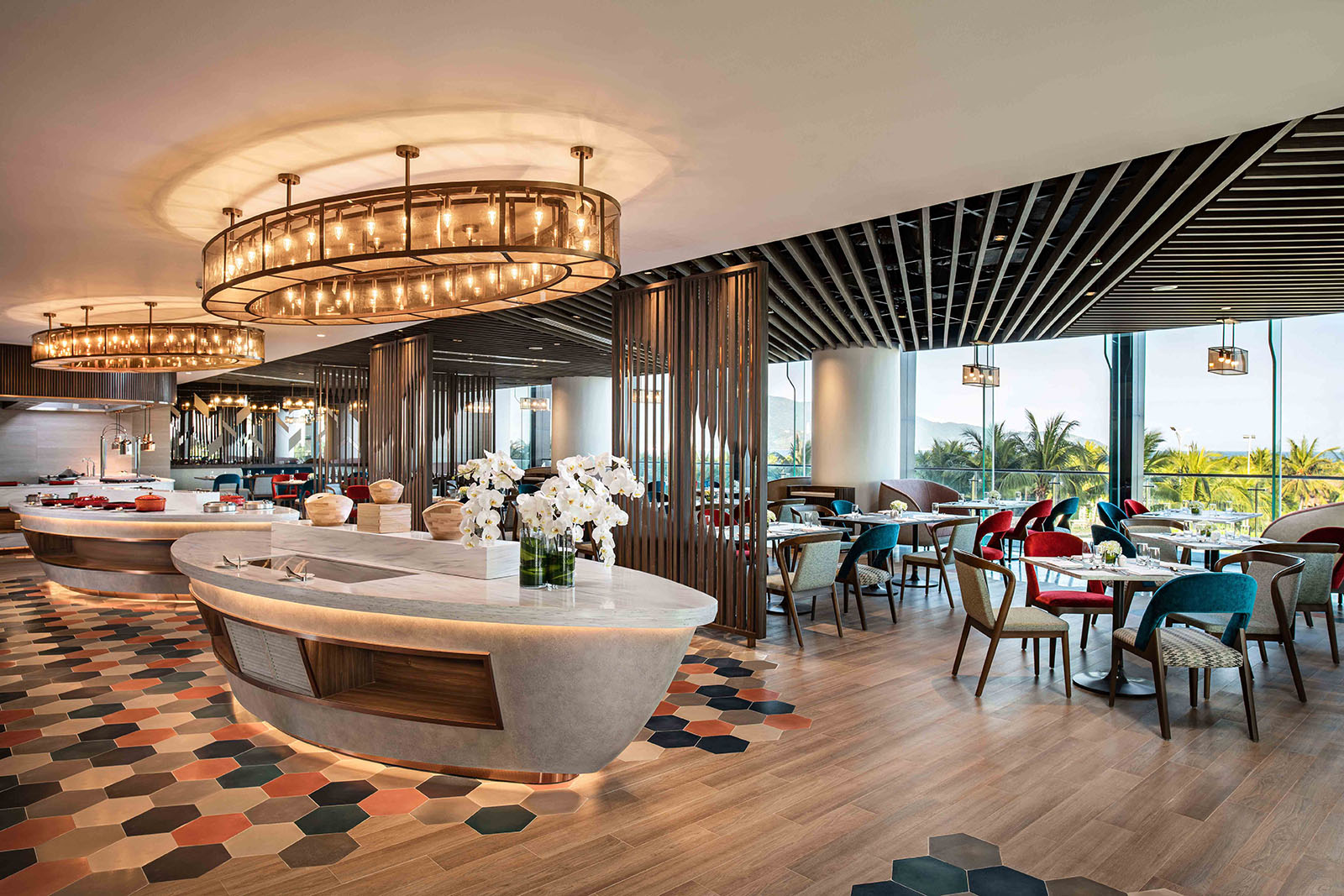 Radisson Hotel Danang prides itself on delivering attentive, dependable service in a delightful, modern, and comfortable setting. True to the spirit of "Yes I can," the hotel's service team works tirelessly to provide the international-standard service quality the brand is recognized for around the world. Guests to the hotel are sure to enjoy a memorable vacation or relaxing business trip.
RADISSON HOTEL GROUP
Radisson Hotel Group is one of the world's largest hotel groups with nine distinctive hotel brands, and more than 1,600 hotels in operation and under development in 120 countries. The Group's overarching brand promise is Every Moment Matters with a signature Yes I Can! service ethos.
The Radisson Hotel Group portfolio includes Radisson Collection, Radisson Blu, Radisson, Radisson RED, Radisson Individuals, Park Plaza, Park Inn by Radisson, Country Inn & Suites by Radisson, and prizeotel brought together under one commercial umbrella brand Radisson Hotels.
Radisson Rewards is our international rewards program that delivers unique and personalized ways to create memorable moments that matter to our guests. Radisson Rewards offers an exceptional experience for our guests, meeting planners, and travel agents at over 550 hotels in Europe, Middle East, Africa and Asia Pacific.
Radisson Meetings provides tailored solutions for any event or meeting, including hybrid solutions placing guests and their needs at the heart of its offer. Radisson Meetings is built around three strong service commitments: Personal, Professional and Memorable, while delivering on the brilliant basics and being uniquely 100% Carbon Neutral.
The health and safety of guests and team members remain a top priority for Radisson Hotel Group. All properties across the Group's portfolio are subject to stringent health and safety requirements, as outlined in the Radisson Hotels Safety Protocol. The in-depth cleanliness and disinfection protocols were developed in partnership with SGS, the world's leading inspection, verification, testing and certification company, and are designed to ensure guest safety and peace of mind from check-in to check-out. The Safety Protocol is an integral part of Radisson Hotel Group's Safety and Security program ensuring we always care for our guests and team members.
More than 100,000 team members work at Radisson Hotel Group and at the hotels licensed to operate in its systems.
ABOUT RADISSON
Radisson is an upscale hotel brand that offers Scandinavian inspired hospitality, which enables guests to find more harmony in their travel experience. With natural surroundings and unexpected delights, Radisson inspires the art of being in the moment. We are committed to helping our guests find the right balance for their stay, removing the discomforts travelling may bring and enabling them to switch off and relax, using our Yes I Can! attitude to ensure satisfaction of every guest. Radisson hotels can be found in suburban and city settings, near airports and leisure destinations. Guests and professional business partners can enhance their experience with Radisson by participating in Radisson Rewards, a global loyalty program offering exceptional benefits and rewards.
Radisson is part of Radisson Hotel Group, which also includes Radisson Collection, Radisson Blu, Radisson RED, Radisson Individuals, Park Plaza, Park Inn by Radisson, Country Inn & Suites by Radisson, and prizeotel brought together under one commercial umbrella brand Radisson Hotels.
ABOUT RADISSON HOTEL DANANG
Part of the Radisson Hotel Group, Radisson Hotel Danang is perfectly positioned next to My Khe Beach, 10 minutes' drive from Danang International Airport and close to the city center. This upscale hotel features 182 rooms and suites with views of the city, sea or peninsula plus a spa, steam room, fitness center and rooftop pool. Three F&B outlets include an all-day restaurant, a lobby lounge and a dramatic 21st floor rooftop venue. For corporate travelers and events, the Cyan Ballroom can host up to 300 people and the business center provides professional services.
DanangFantasticity
Express Your Reaction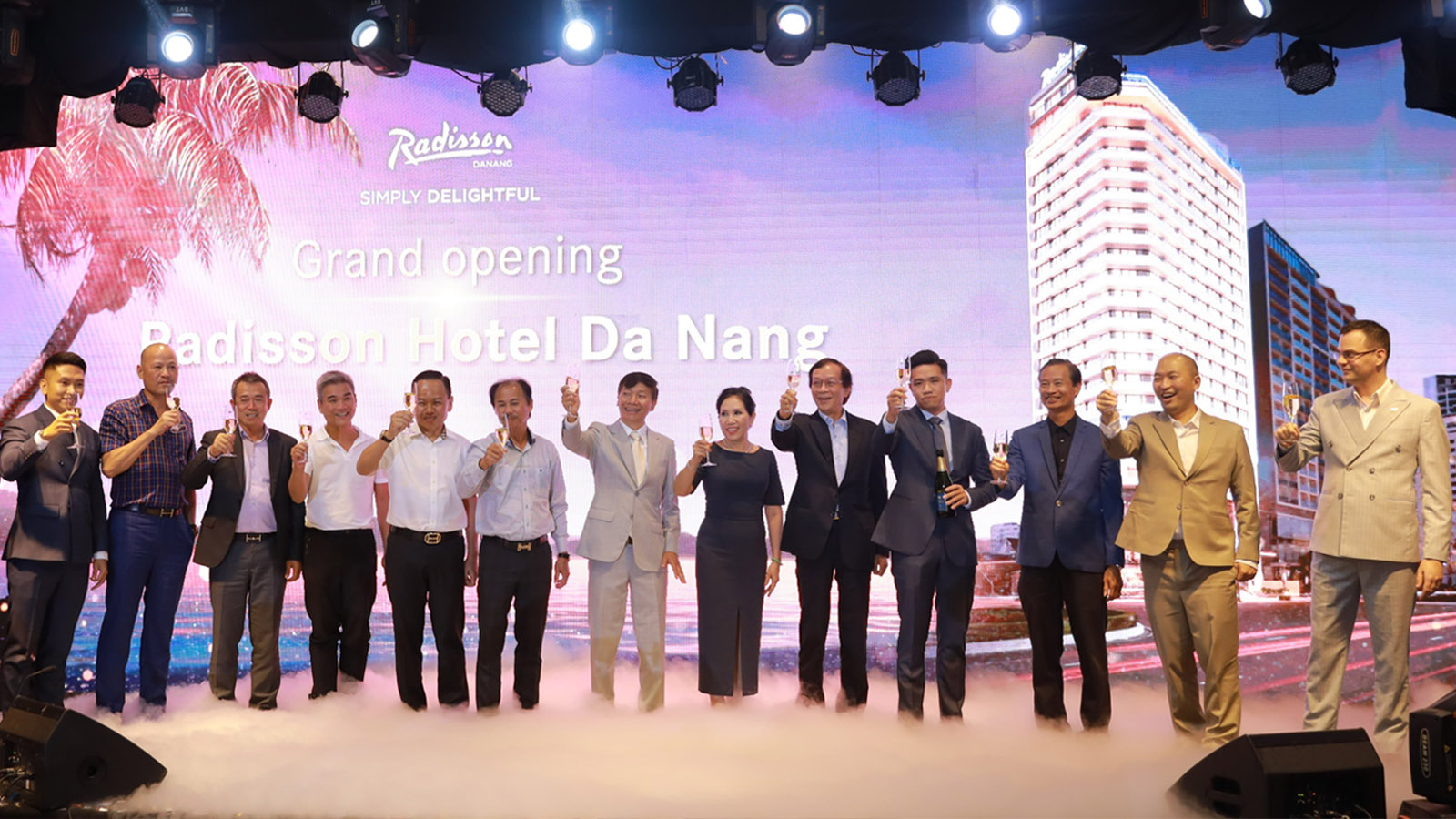 You have reacted on

"Radisson officially launches new hotel in Danan..."
A few seconds ago
Latest Posts