Photographer Réhahn will display his precious Heritage collection in Hoi An. The outdoor exhibition (free) will be held throughout the summer.
Photographer Réhahn had a very dynamic month and he doesn't intend to stop here. After the opening of his permanent gallery in Dong Khoi St, in Saigon and the opening of the Ageless Beauty Exhibition at the Fine Arts Museum in Da Nang, he will display his moving and colorful exhibition Precious Heritage, in Hoi An, his hometown.
The free outdoor exhibition will take place in Nguyen Phuc Chu Street, on An Hoi island, for two months, starting on the 1st of July.
Through a selection of 40 photographs, echoing his museum, Réhahn shows how rich and diverse Vietnam's ethnic culture is.
His famous portraits of young kids and old women from all provinces of the country represent groups of hundred of thousand members to as few as hundreds like the O Du or the unique portrait of a Ro Mam, that required him to wait 3 years to get the authorisation to visit them in their remote village.
Posing in the traditional costume, they all symbolise ancestral customs, ancient knowledges passed on from one generation to another, the challenge to protect it and the hope in keeping it alive. The Precious Heritage Collection promotes the beauty and pride of these communities that, together form the great mosaic of Vietnam's people.
Photographer Réhahn believes that the "most efficient way to preserve the culture of the ethnic groups is to promote them outside their community, to create a sense of pride for their heritage and ancient customs. Sometimes, you need someone else's vision to make you realise what you have."
That's what motivated him to create, the Precious Heritage Art Gallery Museum unveiled on the 1st of January 2017. By choosing to keep the museum free and with all texts translated in Vietnamese, English and French, the photographer aims to give access to a maximum to this whole side of Vietnam's identity, for people to see what's beyond the more obvious images.
Exhibition Precious Heritage
Free entrance
1st of July – 31st of August
8am – 9 pm
Address : Nguyen Phuc Chu Street, Hoi An
Express Your Reaction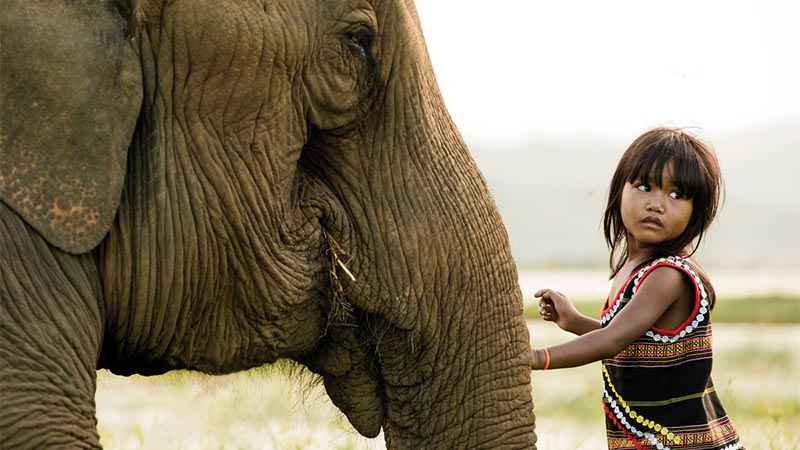 You have reacted on

"Photographer Réhahn will display his precious H..."
A few seconds ago
Latest Posts