Following the event "Linking the strength of Vietnam's tourism" organized by the Tourism Association of Ho Chi Minh City. Ho Chi Minh City held in August 2022, at the end of this year, the Vietnam Tourism Association in collaboration with Da Nang Department of Tourism, Da Nang Tourism Association organizes Danang International Tourism Fair 2022 (VITM Da Nang). 2022) from December 9, 2022 to support and promote the system of Tourism Enterprises nationwide to firmly implement specific activities to restore and develop international tourism.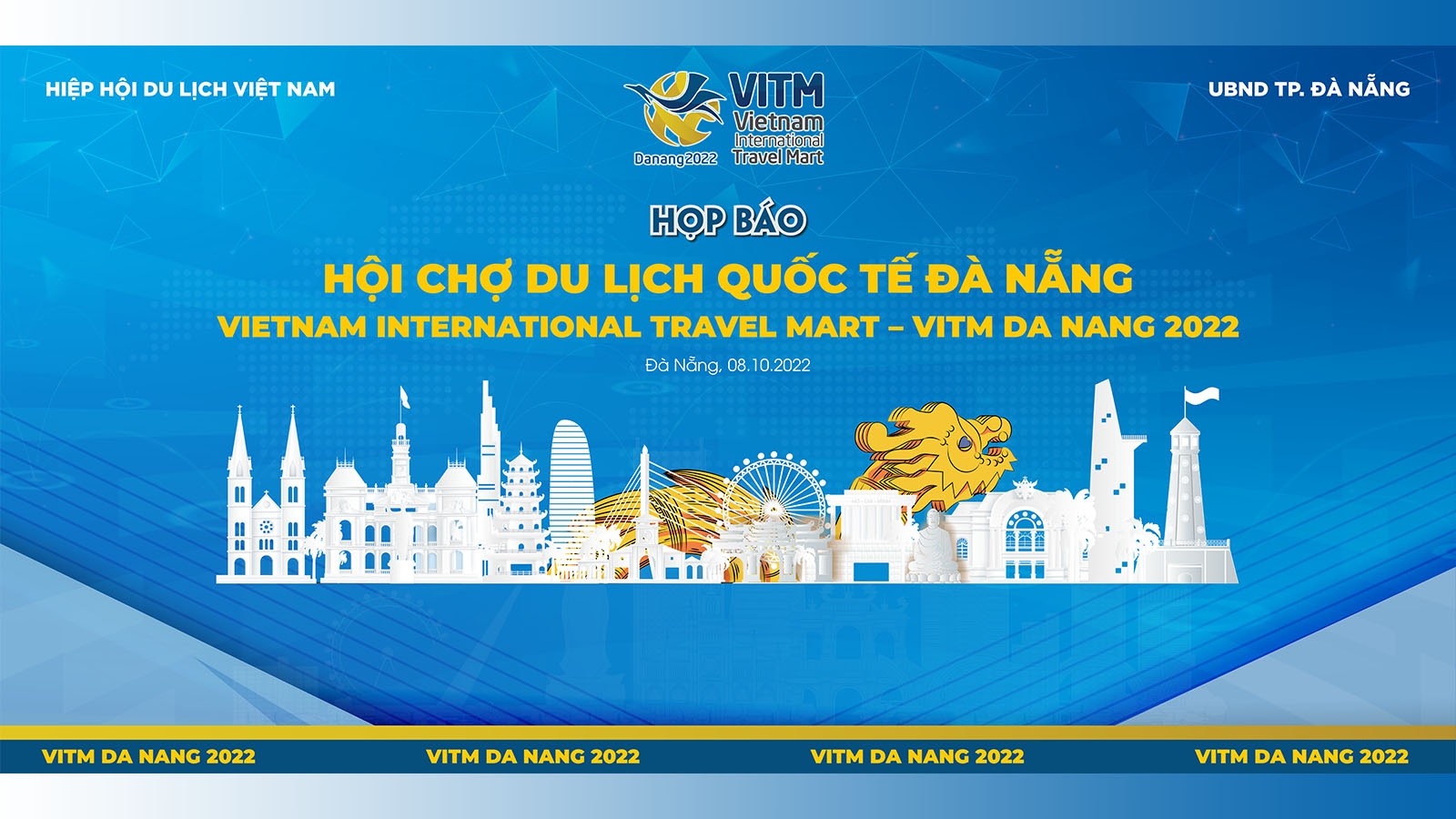 1. Objectives of the Fair
Enhance the image of a tourist destination in the Central region in general and Da Nang in specific to rapidly increase the number of domestic and international tourists to the Central region.
Create opportunities for tourism organizations and businesses in Da Nang and the Central region to promote the brand, introduce products and develop business relations.
Contribute to building the brand Da Nang Tourism is the leading MICE tourism and resort Center in Vietnam and the region.
2. The theme of the Fair
VITM Danang Fair 2022 with the theme: "Developing marine tourism, exploiting the strengths of Central tourism".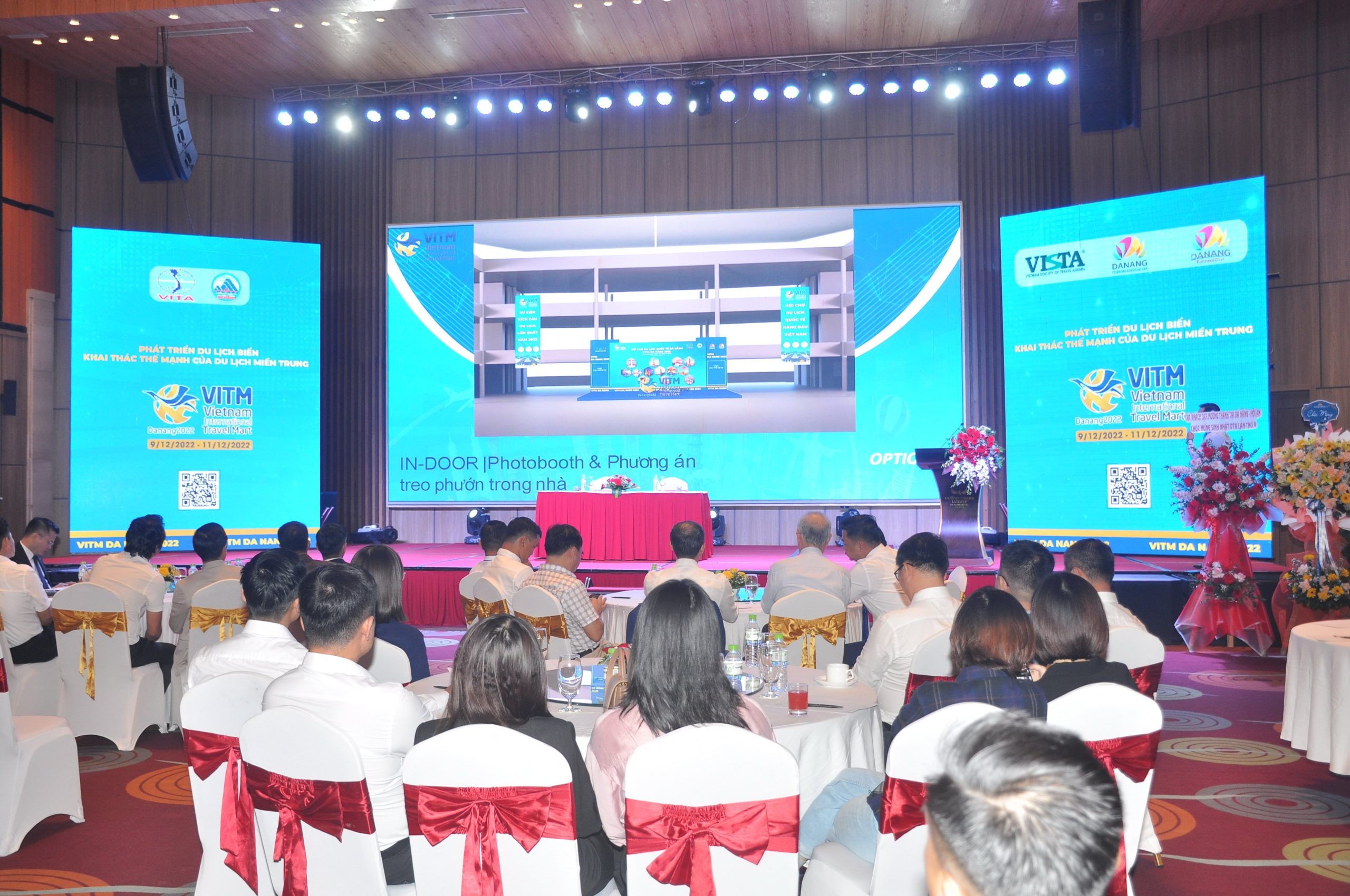 3. The scale of the Fair
3.1.Stands: The number of booths at VITM Danang Expo 2022 is expected to be about 350 booths, of which there are about 15% of international booths (about 50 booths).
4. Main activities in the Fair
4.1. Opening of the Fair:
VITM Danang Fair 2022 will open on the morning of December 9, 2022 (Friday), the specific time will be announced later.
4.2. Activities of tourism units/enterprises (B2B):
4.3. Specialized events:
Workshop on "Development of marine tourism in the Central region – Challenges and Solutions"
Seminar on Real Estate Tourism and resort
Seminar on Digital Transformation in Travel
VITM Danang Fair 2022 will close on the afternoon of 11/12/2022 (Sunday). The Organizing Committee will award prizes to units that have made great contributions to the success of the Fair.
Danangfantasticity
Express Your Reaction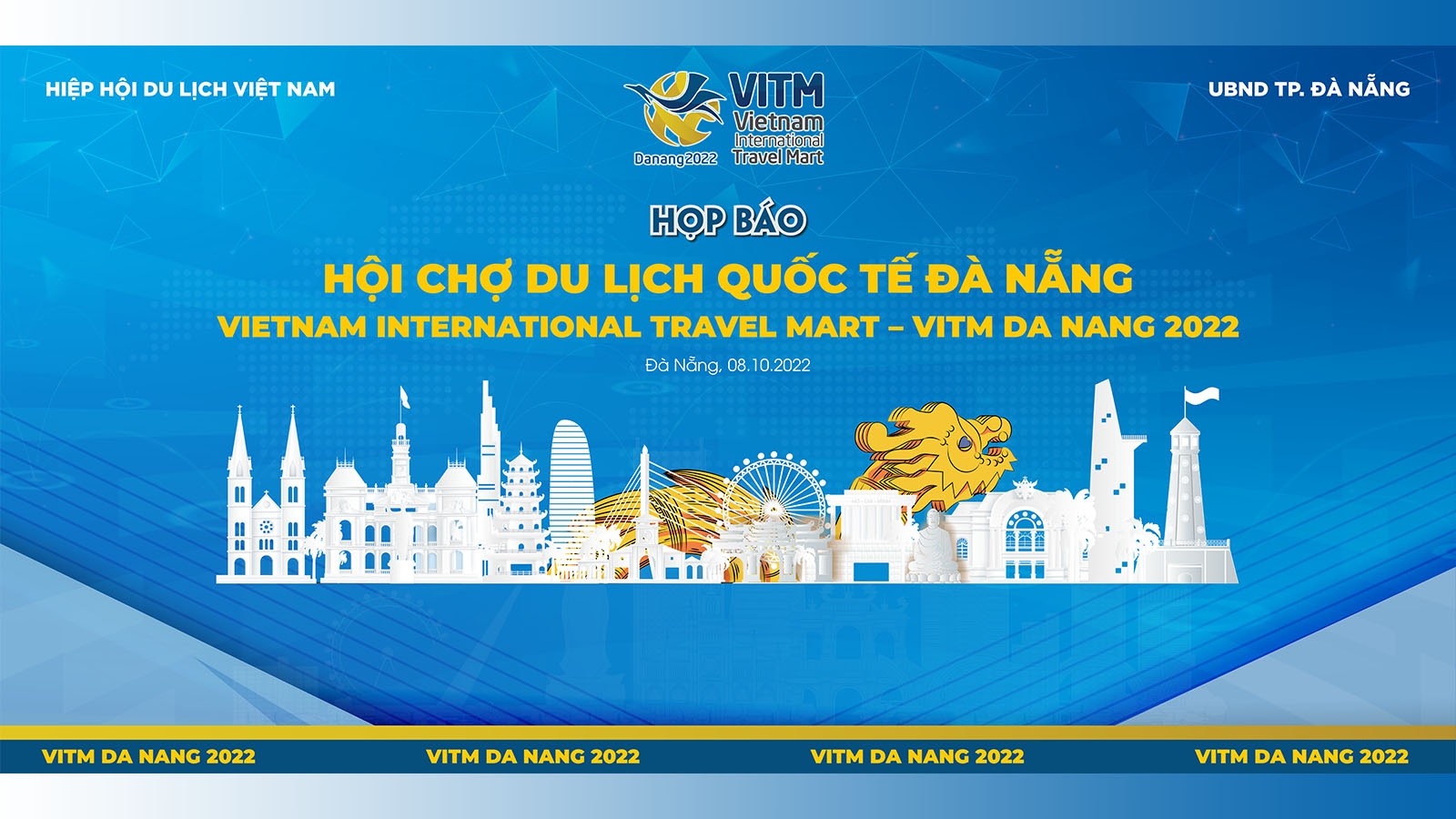 You have reacted on

"Organizing VITM Danang International Travel Fai..."
A few seconds ago
Latest Posts