At Da Nang Mikazuki Japanese Resorts & Spa, a festival infused with contemporary Japanese culture was presented for the first time in Da Nang. Nippon Ơi, which runs from September 23 to 25, is the biggest Anime, Manga, and Cosplay Festival to ever take place in the Central Vietnam. Hundreds of well-known cosplayers from both Vietnam and abroad are expected to attend.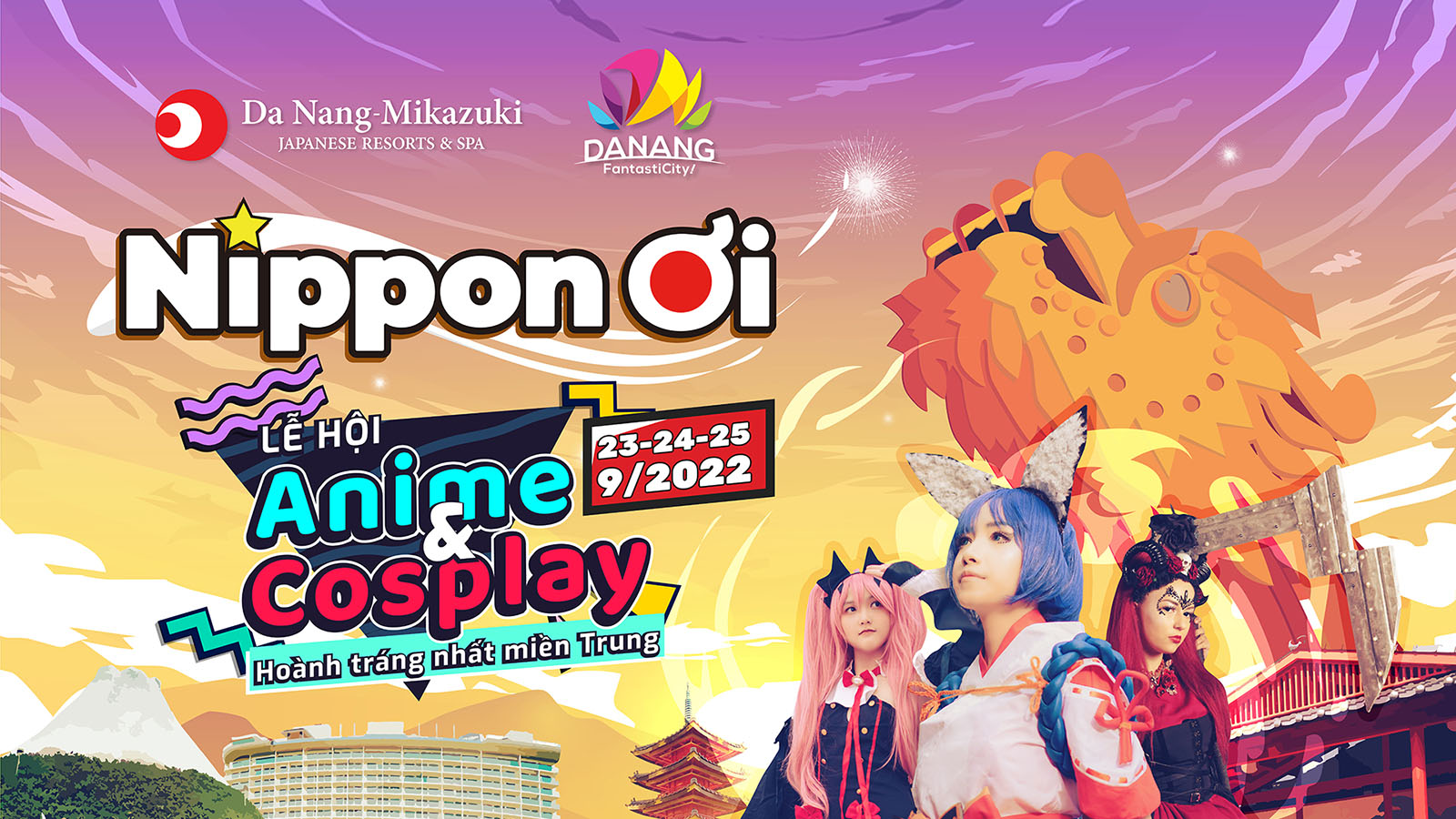 For live performances, EDM Club Night, and talk show with idol groups including Siam Dream, MIKO DOLL, POLARIS, LuvLike, NIJI Universe Inc., and Nijigen Vtuber, the main stage was thoughtfully allocated. Former SGO48 members Sunny, Mion, and DJ Momochi will immediately host the water sports gameshow Idol Pool Sport Game featuring a variety of entertaining games at the outdoor Mikazuki 365 water park area.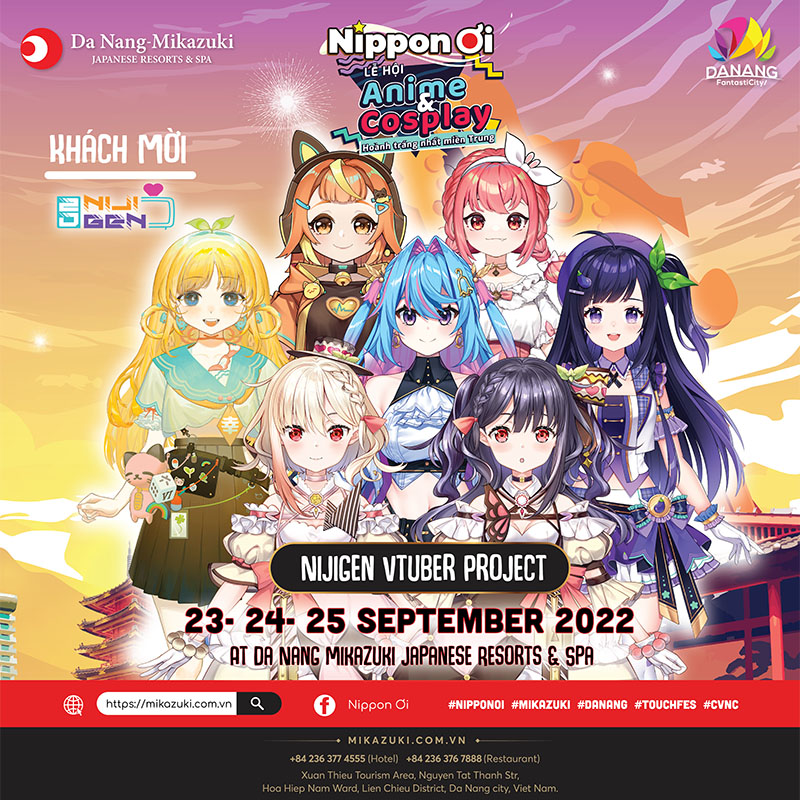 Young cosplayers have the chance to showcase their skills while seeing amazing performances by well-known cosplayers like REIKA, Ely, and others on the Nippon Oi Runway stay. The "Cosplay Vietnam Cup 2023" competition's qualification round will also take place at the festival. The team that advances to the final round in Ho Chi Minh City will also be awarded a cash reward of up to 5 million VND, while the overall winning team will take part in "World Cosplay Summit 2023" in Nagoya, Japan.
With talk show featuring voice actress Nguyen Thuy Thuy Tien, audiences can relive their youth. She is in charge of numerous well-known characters, including Lady Vivi in One Piece, Haku in Naruto, and Doraemon in Doraemon. Additionally, Tokyo Revenger, Slaying slimes for 300 years, and other beloved anime programs are brought on the big screen by MUSE Vietnam. Definitely worth trying out is this experience.
It is greatly expected that Kim Dong Publishing House will make an appearance with a book stall, the hottest new issue of Manga/Light Novel WingsBooks, as well as official presents for fans. Additionally, you'll be made to remember by the abundance of stalls offering trinkets, idol souvenirs, cosplayers, and cuisine and drinks that capture the spirit of the cherry blossom region, such as Udon noodles, Tempura, Takoyaki,…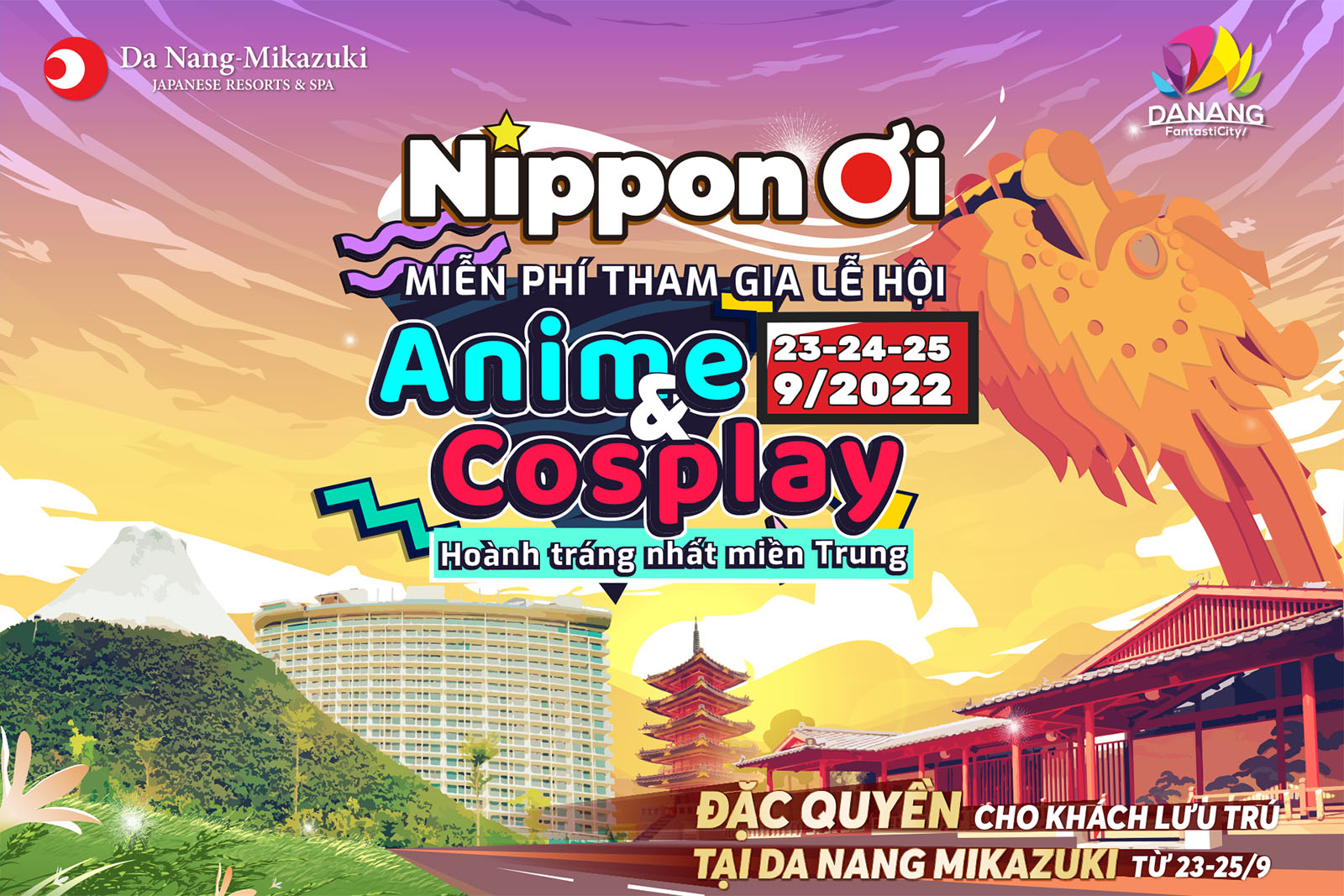 Additionally, we offers a variety of activities and performances that will transport you to a little version of Japan, including Sword Dance, Bon Odori – an exceptional traditional Japanese dance and a series of other activities at the Water Park Mikazuki 365 indoor and outdoor, Japanese garden,… Particularly, you won't pay a dime while staying at Da Nang Mikazuki from September 23 to 25.
This is a very carefully planned event with the support of the Consulate General of Japan in Da Nang and Touch FES, promising to bring a fantastic festival on a massive scale. On September 23, 24, and 25, visit Da Nang Mikazuki Japanese Resorts & Spa to delight!
Da Nang Mikazuki Japanese Resorts & Spa
Hotline: 0236 3774 555 (Hotel) – 02363 767888 (Water Park)
Website: https://mikazuki.com.vn | Email: sales@mikazuki.com.vn
Khu Du Lịch Xuân Thiều, Đường Nguyễn Tất Thành, P. Hòa Hiệp Nam, Q. Liên Chiểu, TP. Đà Nẵng
Huan Nguyen