In 2016, Danang FantastiCity tourist app Ver 1.0 made its debut and since then has received tremendous interest from the tech-savvy and travel-fanatic community. It was a great honor when mobile app was listed as one of the top 10 IT & Media greatest developments in Da Nang 2016 (more details at: https://goo.gl/fBGmaE). Up until July 1st 2017, the tourist mobile app has triggered 7,522 downloads (on both Android and IOS).
In response to the rising trend in using travel apps on mobile devices to make travel arrangements, as well as regarding the destination marketing of Da Nang; Danang Department of Tourism has sought cooperation with Gola Trade One-member Ltd. Co. for further developments and has announced the coming out of a new version Danang FantastiCity Ver 2.0: "Check out Da Nang on your mobile devices!"
| | |
| --- | --- |
| On Android | On IOS |
Outstanding features in this new version Danang FantastiCity Ver 2.0:
"EVENT COUNT-DOWN": Gather all information about event headings, time & specific schedules of each and every happening in Da Nang.
"E-COUPON": (E-coupon is a promotion code used on mobile devices for hassle-free service order. Users can save information online on smartphones and easily call, message or email the business to make an order.) Since multiple promotion packages can only be found here in the app, including discounts from accommodation providers, restaurants, spas…; Danang FantastiCity app is bound to be an ideal choice for bargain-hunting tourists.
CHINESE LANGUAGE AVAILABILITY: During recent years, Da Nang has seen an unprecedented rise in the number of international incoming tourists, especially from China. Thus, Department of Tourism has launched a destination marketing plan for Danang on Weibo (the most popular social network in China); made Danang tourism website (tourism.danang.vn) available in Chinese language and notably, added Chinese as another language in Danang FantastiCity Ver 2.0 tourist app.
With essential features, rich contents and especially, can be easily accessed through Weibo, the mobile app is likely to become the most effective marketing channel for Danang tourism.
In this fourth quarter of 2017, both the website and mobile app will continue to see developments on Korean language.
For all information regarding cooperation and promotions on Danang FantastiCity Mobile App and E-coupon, please contact: Mr. Huan – Head of Communication and Online Marketing Team – Danang Center for Tourism Promotion (0906  429923, dachuanxtdl@gmail.com)
Danang Department of Tourism 
Express Your Reaction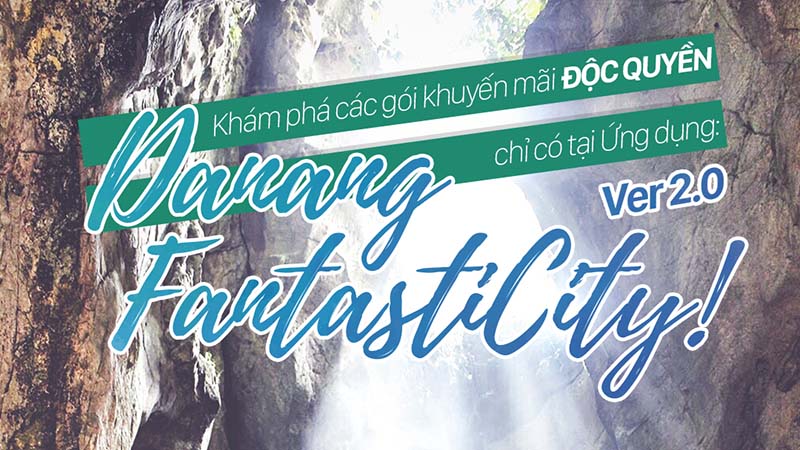 You have reacted on

"New version of Danang tourist app released – Da..."
A few seconds ago
Latest Posts