Most interesting events and festivals in Danang in 2019
Most interesting events in Danang in 2019
Year 2018 has passed with so many memorable events and festivals for tourism activities in Danang.
And Danang in 2019 will keep living up to its title as the Leading city of Events and Festivals in the region, promising to excite with many notable events.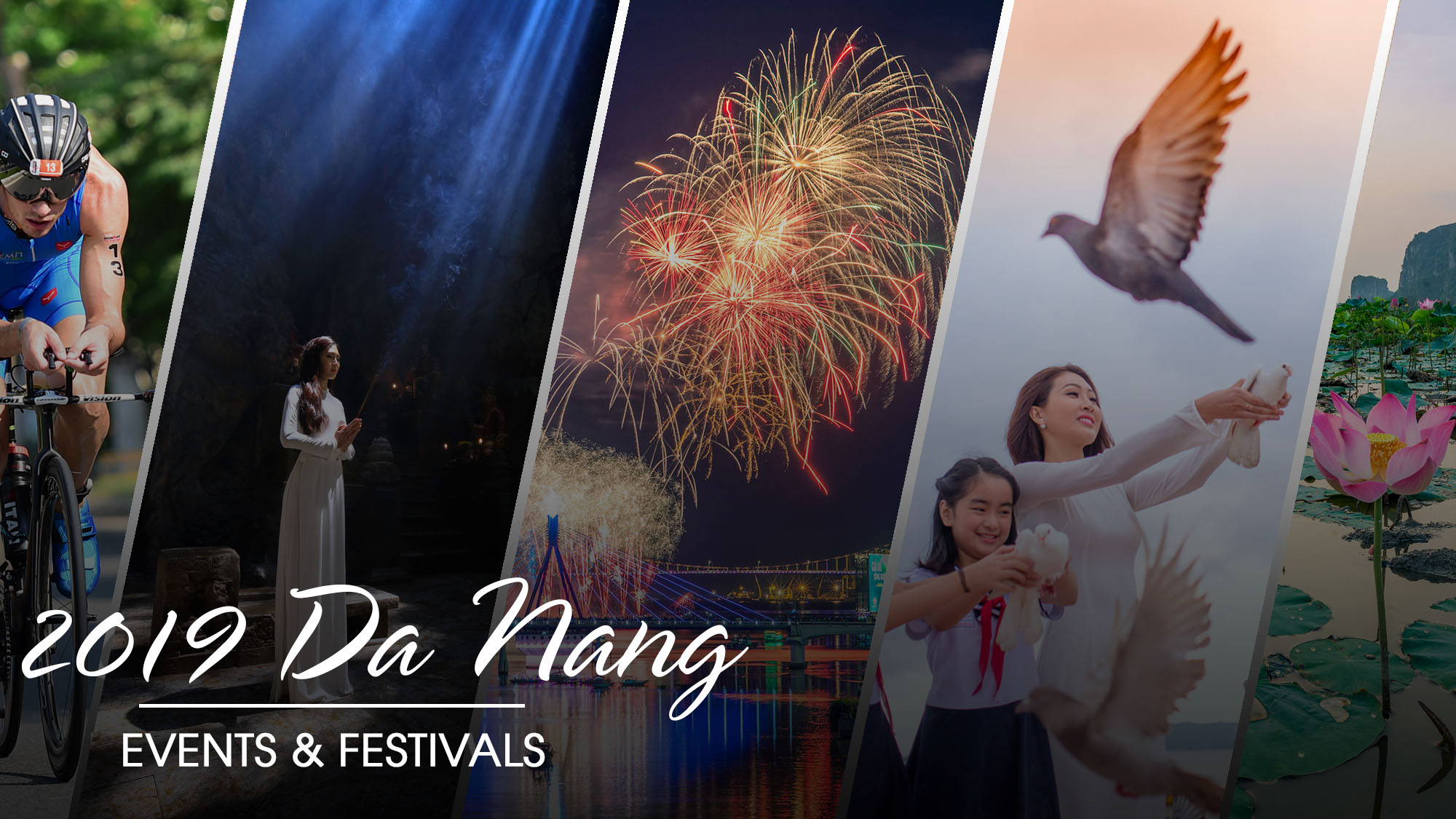 Let's take a look through the most exciting events in 2019 with Danang FantastiCity!
1. FIREWORKS CELEBRATING NEW YEAR 2019 – YEAR OF THE EARTH PIG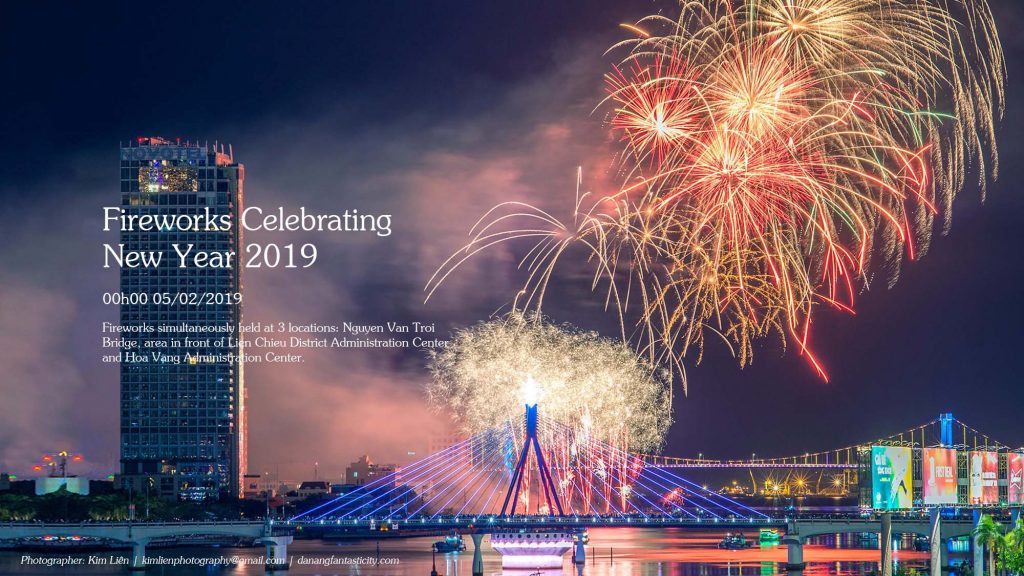 Time: 00:00 February 5th 2019
Venue: Nguyen Van Troi Bridge, area in front of Lien Chieu District Administration Center and Hoa Vang Administration Center.
The fireworks is organizedto bring about a happy and joyful atmosphere for local inhabitants of Danang city during the shifting moment into the New year of the Earth Pig. According to the city program, Year of the Earth Pig fireworks agenda will take place at 3 locations:
Location 1: on Nguyen Van Troi Bridge (bordering the districts of Hai Chau, Son Tra and Ngu Hanh Son)
Location 2: Area in front of Lien Chieu Administration Center (block under Kim Long Nam construction project)
Location 3: Hoa Vang Administration Center
Showtime: 15-minute fireworks shooting, at 00:00 February 5th, 2019, Vietnam Television time.
2. THE AVALOKITESVARA FESTIVAL 2019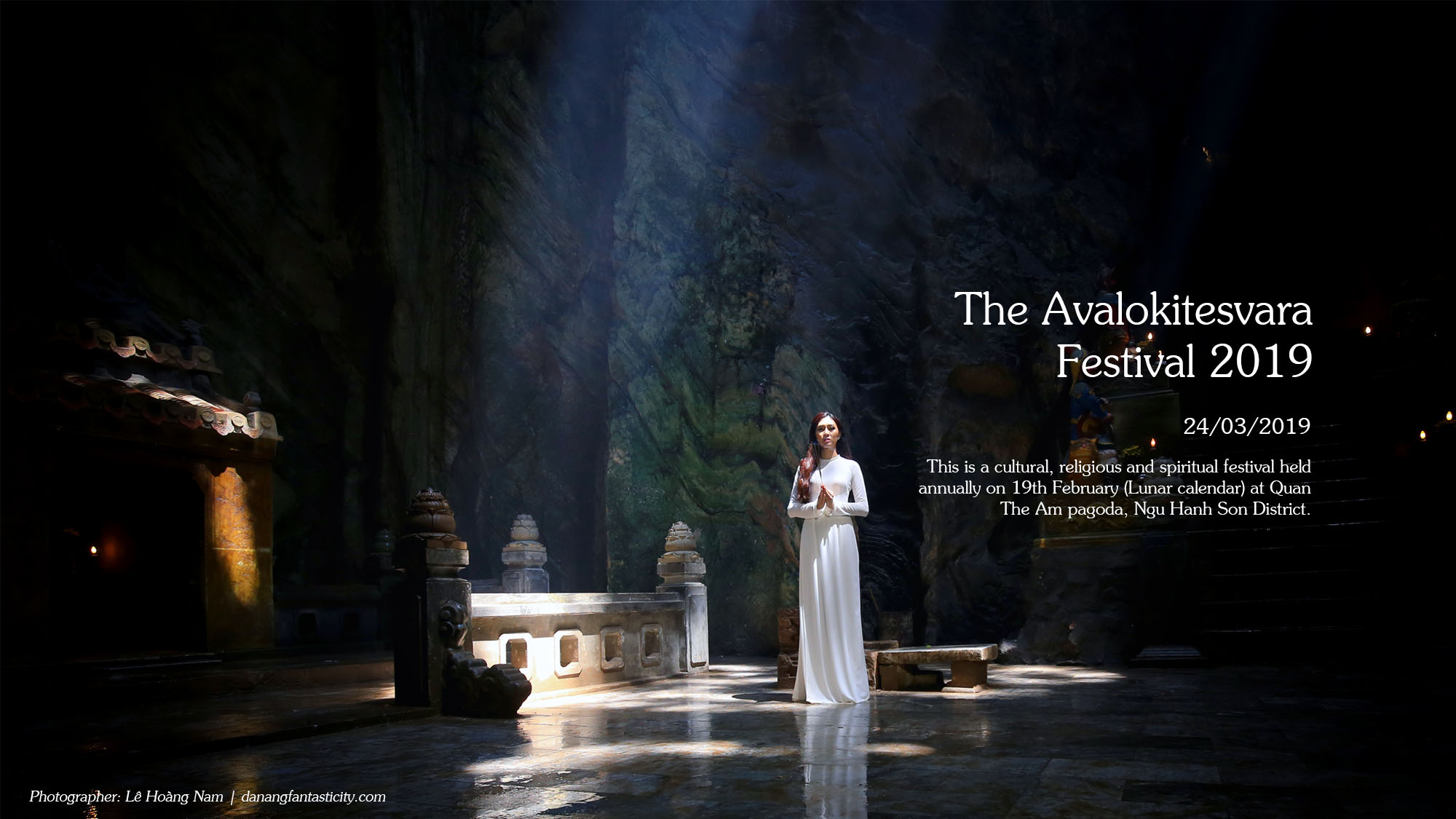 Time: 24th March 2019
Venue: Quan The Am pagoda, Ngu Hanh Son District
Quan The Am festival in Danang, Ngu Hanh Son has its origin from a religious prayer ceremony to the spirits, which belonged to orthodox Buddhism followers. The festival takes place every year on 19th of February, which in turn serves to project Danang as a tourism destination to domestic and international travelers.
In 2000, Ngu Hanh Son, Danang Quan The Am Festival was listed as one of 15 most monumental festivals in the country. From then, Quan The Am Festival – Ngu Hanh Son has remained a renown celebration of traditions and cultures, with a rich program attracting not only monks and practicing Buddhists but also visitors from around the world regardless of religions. It is truly a mind-opening occasion to admire and explore the beauty of culture and traditions.
3. GRAND FINALE OF VIETNAM FITNESS MODEL 2019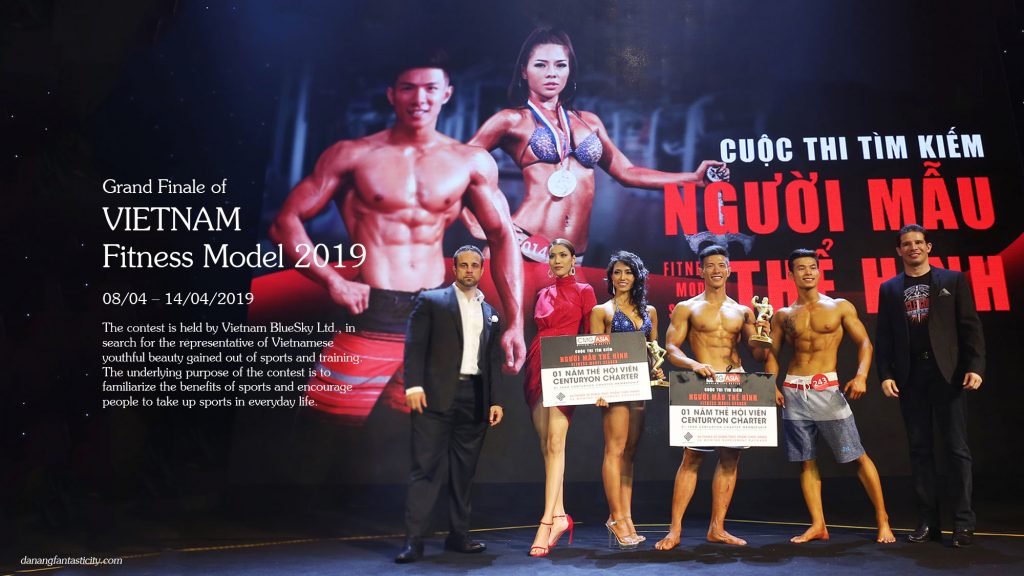 Time: 8th to 14th April, 2019
The contest is held by Vietnam BlueSky Ltd., in search for the representative of fitness beauty gained out of sports and training among Vietnamese youth, with a greater purpose of amplifying the benefits of sports and encouraging people to take up sports in everyday life.
The contest will start receiving candidates throughout the country, with the grand finale taking place 8th to 14th April in 2019 in Danang. Contestants will get to perform different rounds: photoshoot, sports fashion walk, sports talents, Fitness Day, sports life forum talk…
4. GRAND FINALE OF MISS WORLD VIETNAM 2019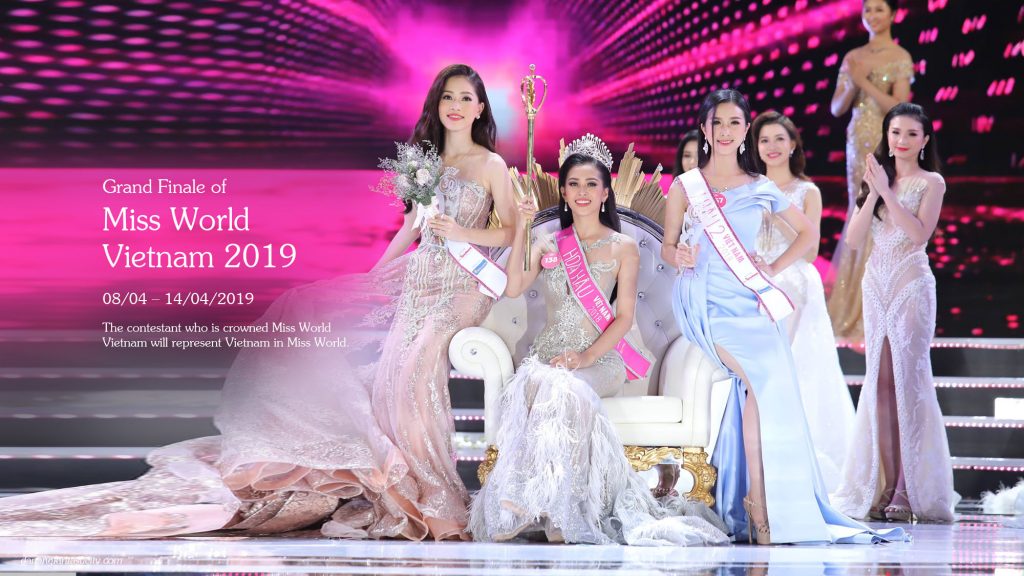 Time: 8th to 14th April 2019
Miss World is one of the world's biggest beauty contests. Representing Vietnam in previous Miss World was Miss Mai Phuong, Nguyen Thi Huyen, Mai Phuong Thuy, Hoang My, Lan Khue, Dieu Ngoc, Do My Linh and Tran Tieu Vy.
Miss World Vietnam will officially, for the first time, be held in 2019. The contestant who is crowned Miss World Vietnam will represent Vietnam in Miss World.
The contest will start receiving applications from 1st January 2019. Final round in the South is scheduled in March 2019, the North in April and the grand finale will be held in May in Danang. With this schedule, the crowned will have sufficient time to prepare for upcoming beauty pageants in October and November.
5. TECHCOMBANK IRONMAN 70.3 ASIA-PACIFIC CHAMPIONSHIP, VIETNAM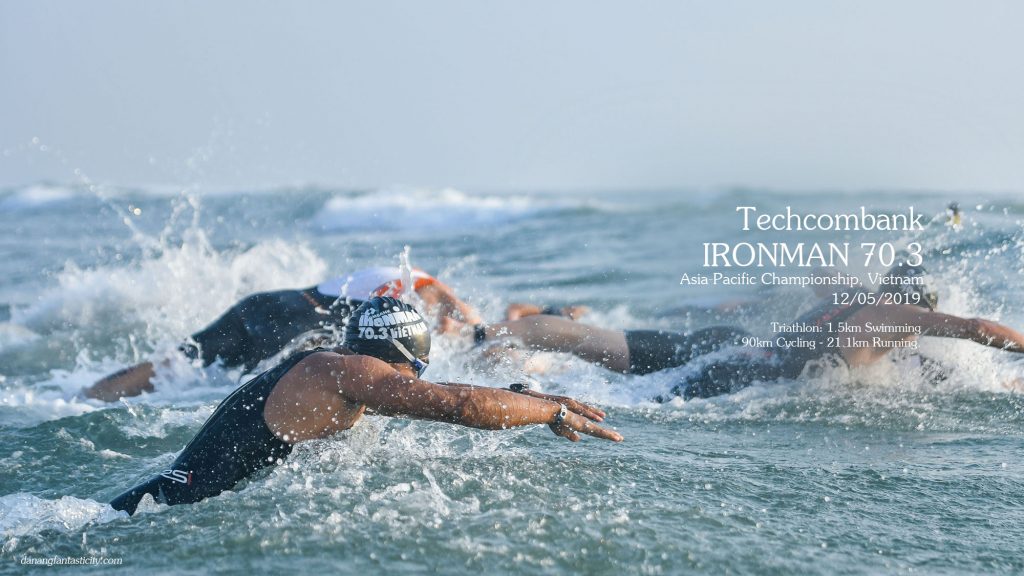 Techcombank IRONMAN 70.3 Asia-Pacific Championship, Vietnam Vietnam 2019 is a 3-in-1 sports competition including swimming, bicycling and half-marathon. This is the biggest of its kind in Vietnam and listed among the top series in Asia.
Techcombank IRONMAN 70.3 Asia-Pacific Championship, Vietnam is one of major sports events held in Vietnam. It is also one of the most challenging platform for sports competition which gathers most of world's esteemed athletes.
Ironman 70.3 hopes to follow the success of the previously held versions, attracting athletes and visitors to Danang city.
6. DANANG INTERNATIONAL FIREWORKS FESTIVAL DIFF 2019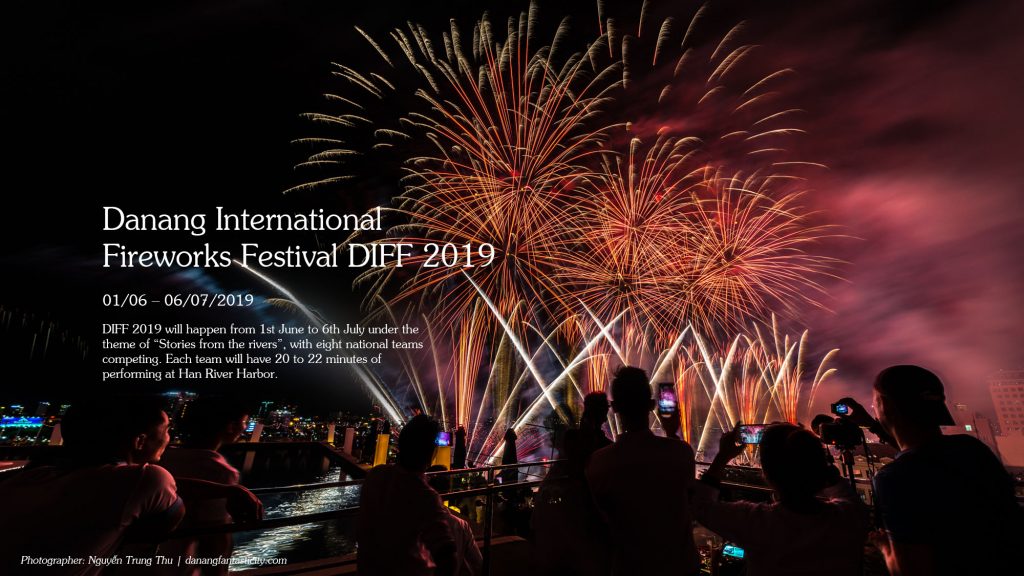 Time: 1st June to 6th July 2019
Venue: Han River Harbor
DIFF 2019 will happen from 1st June to 6th July under the theme of "Stories from the rivers", with eight competing teams coming from Russia, Brazil, Belgium, Finland, Italy, United Kingdom, China and Vietnam. Each team will have 20 to 22 minutes of performing at Han River Harbor.
7. DANANG – SUMMER DESTINATION 2019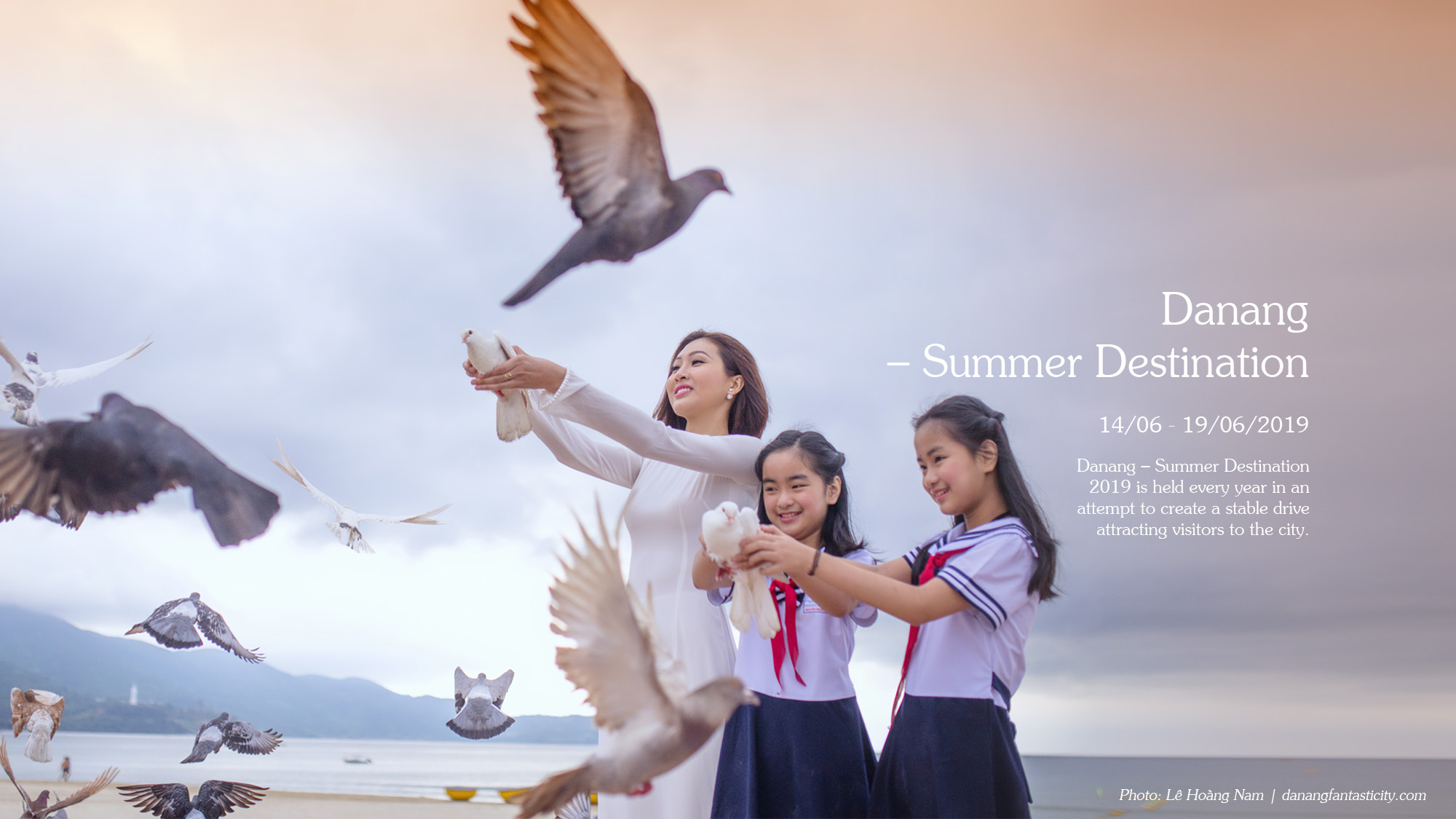 Time: 16th June to 20th June 2019
Venue: East Sea Park, Vo Nguyen Giap Street, Lien Chieu beach, Pham Van Dong beach
Danang – Summer Destination 2019 is held every year in an attempt to create a stable drive attracting visitors to the city.
This year, 'Danang – Summer destination 2019' with multiple exciting events will give tourists a whole refreshing experience while spending summer vacation at the beautiful coastal city. The multi-series event aims at promoting coastal tourism products and presenting Danang as the city of events.
Moreover, the Organizing Committee also hopes to highlight the gorgeous landscape of Danang beaches and at the same time promoting Danang as a safe and must-visit destination for domestic and international tourists.
08. FINALE OF MISS WORLD CENTURY 2019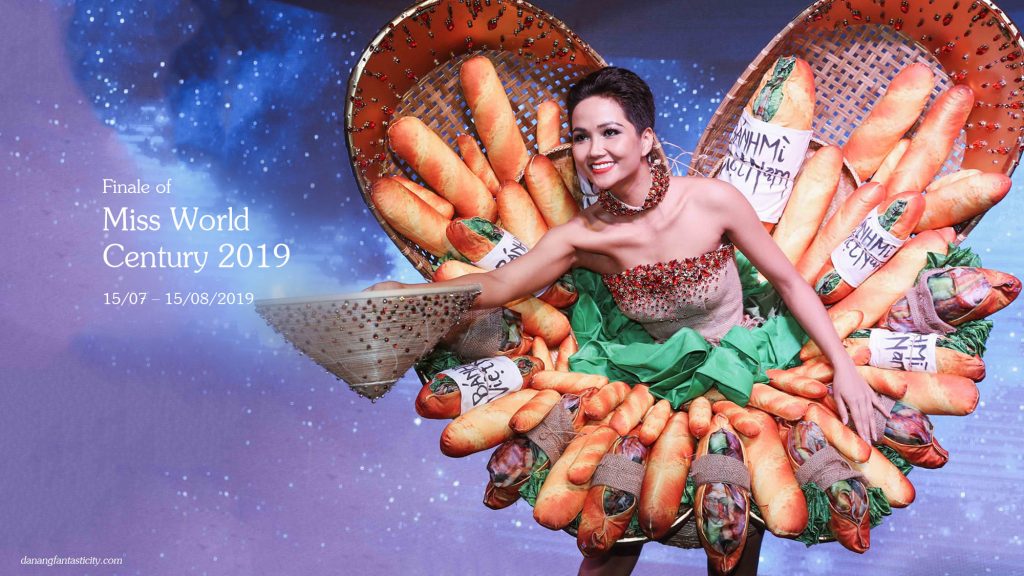 Time: 15th July to 15th August 2019
09. MANULIFE DANANG INTERNATIONAL MARATHON 2019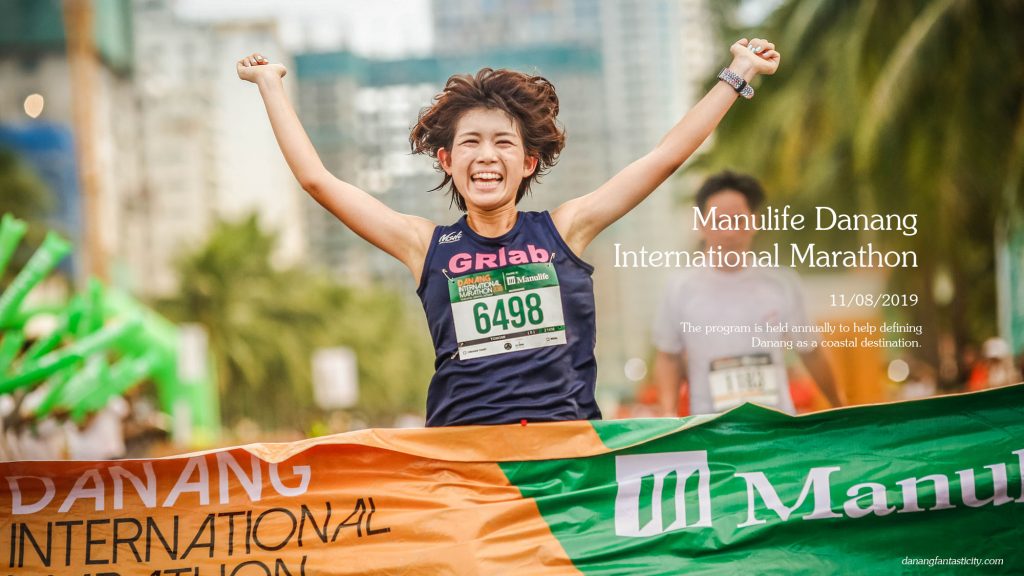 Time: 11th August 2019
Venue: East Sea Park
The program is held annually to help defining Danang as a coastal destination.
Following the success of previous implementations, Danang International Marathon 2019 funded by Manulife (Manulife Danang International Marathon 2019), organized by Pulse Active and city governing body will officially commence on 11th August 2019, from 04:00 to 13:00, at the area nearby Au Co Statue, East Sea Park, Vo Nguyen Giap Street.
With four challenging rounds of 5km, 10km, 21km and 42km, the Competition has received keen support and was rated to be one of the most impressive marathon in South East Asia. At this 7th succession, the mega sports event will expect to see the gathering of more than 5,000 domestic and international athletes to Danang.
These upcoming large-scaled and stunning events are sending a message of Danang in 2019 as an exciting tourist destination for visitors from all over the world.
We would like to confirm that Da Nang International Air Balloon Festival 2019 will not take place!
Translator: Nhi Cao – Most interesting events and festivals in Danang in 2019
Latest Posts