Highlights of events in Danang July 2019
Highlights of events in Danang July 2019
After four nights with lots of fascinating and spectacular fireworks performances from 8 different countries, the final of Danang International Fireworks Festival has taken place with two excellent teams from England and Finland on 6th July.
The firework final has also opened up plenty of atractive and monumental events in Danang in July 2019. Let's have a quick look at all the events with Danang FantastiCity!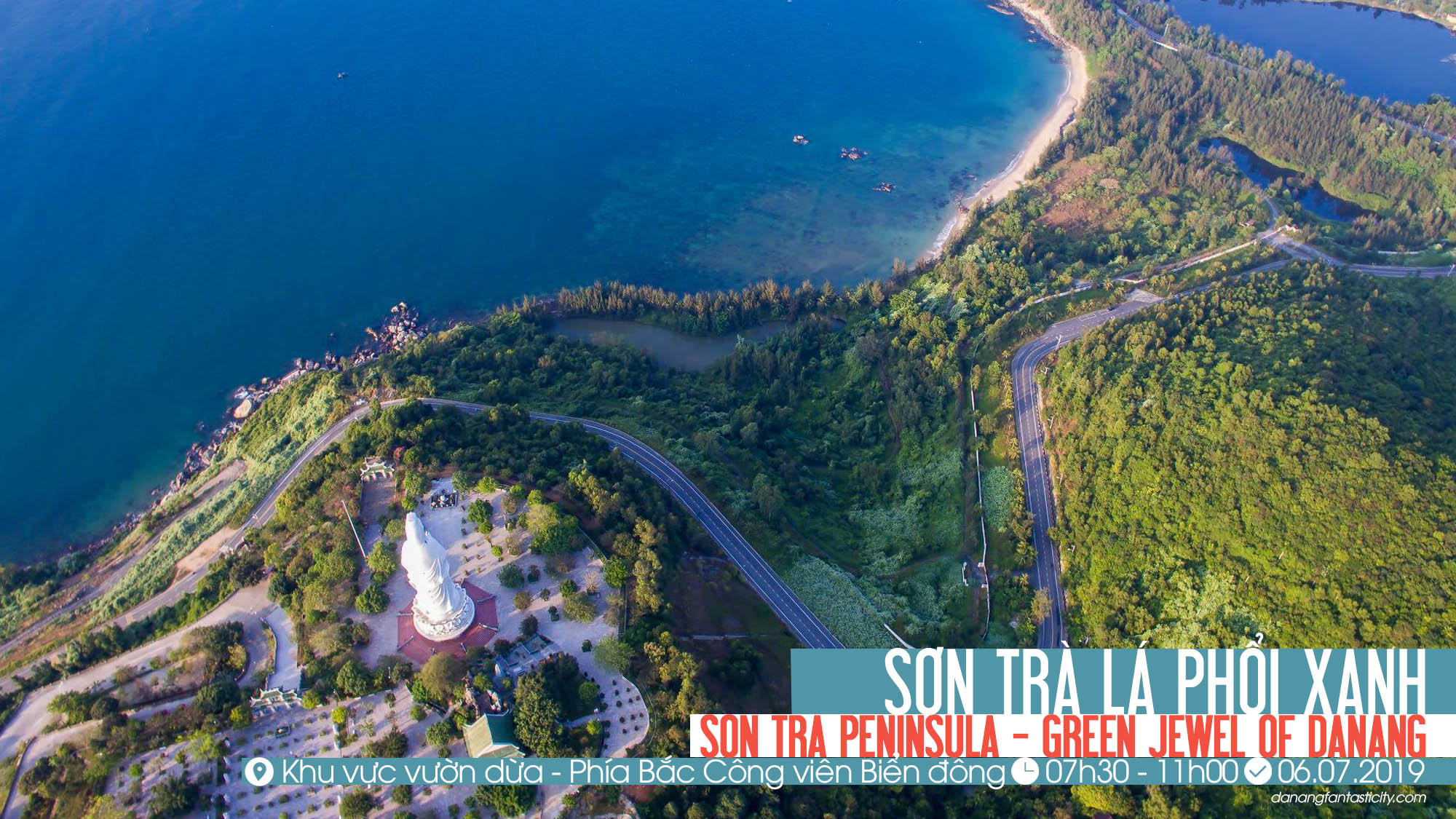 1. SON TRA – THE GREEN LUNG
Time: 07h30 – 11h00 on 6th July 2019 (Saturday)/Add: the Coconut garden – the North of East Sea Park (the green grass near the drink stall)
The programme is organized by the Management Board of the Son Tra Peninsula and Let's Do it Danang with lots of actitivties aiming to share both adults and young students the knowledges of air polution and the role of Son Tra forest in creating the fresh air for beloved Danang, then encouraging the public to shape the good habit to protect heath and environement.
(The event was undertaken in response to the campaign "Seak for Clean Air" under the Clean Air Project – Green City funded by the United States Agency for International Development (USAID) and Live & Learn Environmental Education (Live & Learn).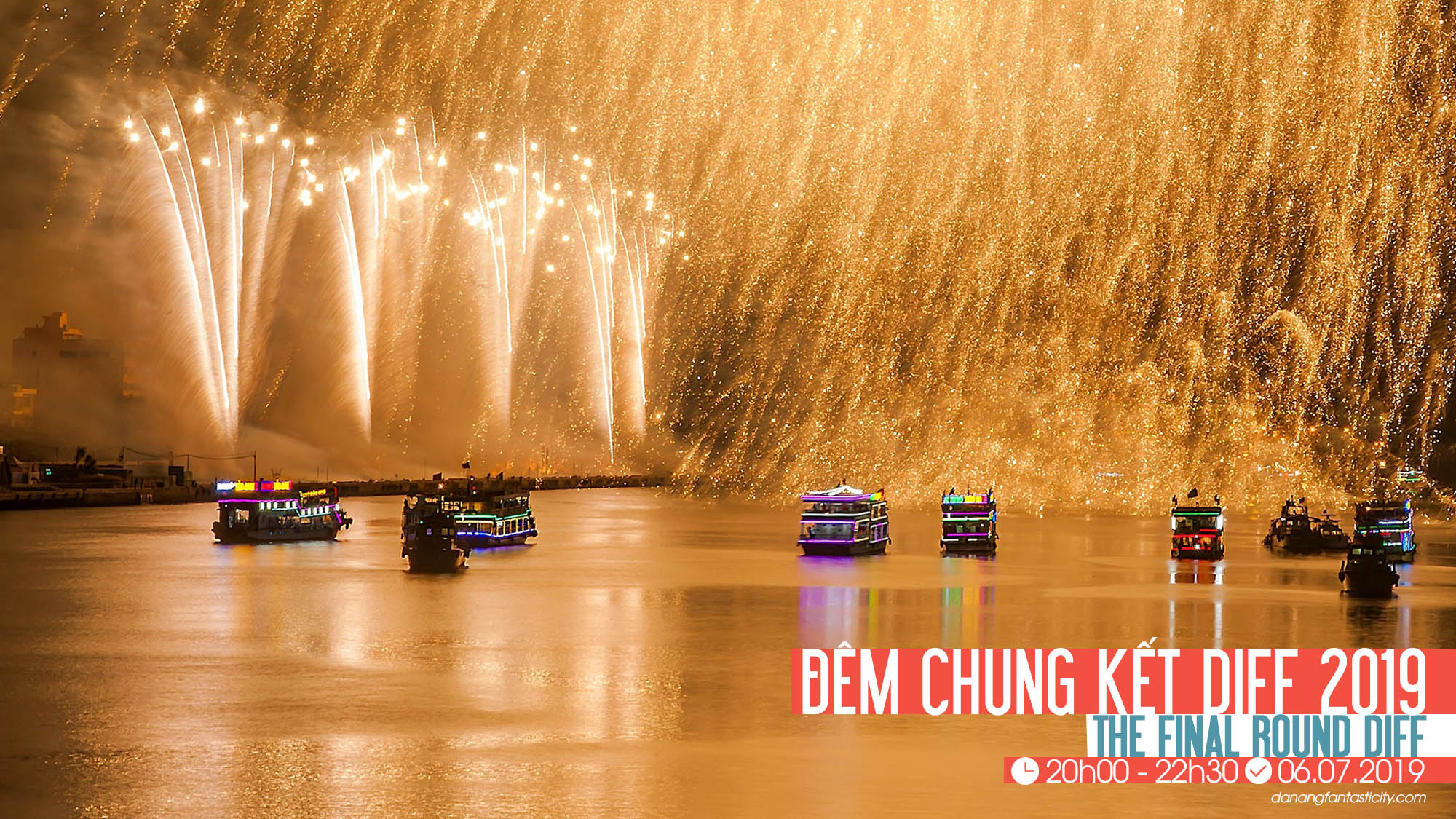 2. FINAL OF DANANG INTERNATIONAL FIREWORKS FESTIVAL 2019 (DIFF 2019)
Time: 06/07/2019 | Add: the Danang Port
Showcasing the premium and monumental performances as well as the magnificent combination of art and sound effects in the nights of "Love" and "Colors", Finland and United Kingdom promise to deliver the audiences breath-taking and artistic performances in the firece final "Setting Sail" on 6th July.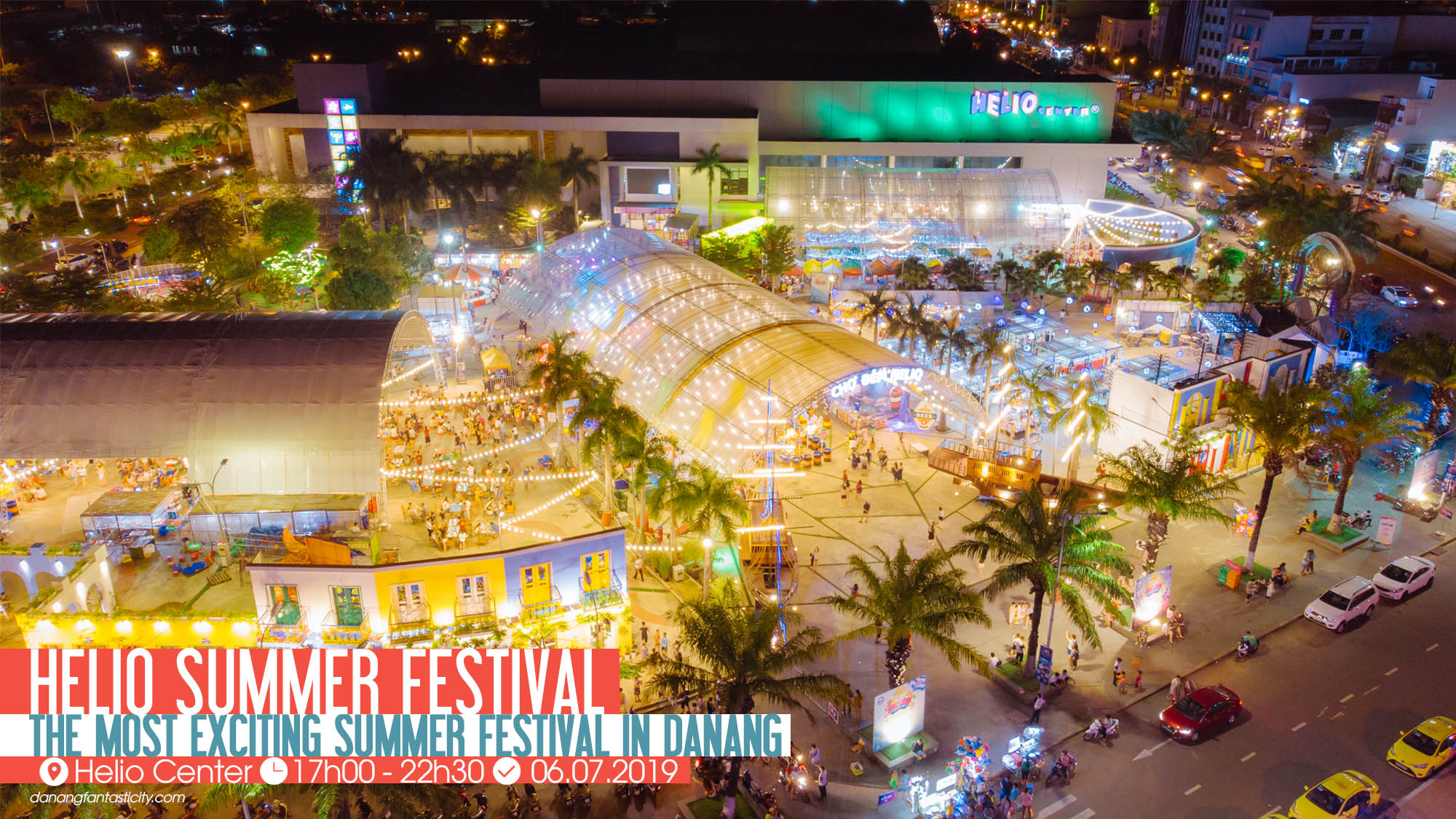 3. HELIO SUMMER FESTIVAL 2019
Time: 25/4 – 25/9/2019/ Add: 2/9 street, Hai Chau, Danang
Helio Summer Festival 2 will take place in 5 months from 25th April to 25th September, promising to let tourists and visitors experience the best of exciting and hot summer.

4. AQUA LEAGUE – THE SPECTACULAR WATER FESTIVAL
Time: 11h00 – 22h00 from 14 – 14th July/ Add: Cocobay Danang
Not only having 5% discount, you can have all in one with the AQUA LEAGUE ticktet
Pass for 1 day:

600.000

=>

480.000 VNĐ

Pass for 2 day: :

900.000

=>

720.000 VNĐ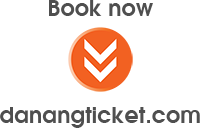 CLICK HERE TO BOOK NOW
Hotline: 0901 990 691 (Ms. Ngân Hà)
Aqua League, an impressive water festival offers water sports, music and food. In particular, the one-to-one water fight will heat up the stage this summer.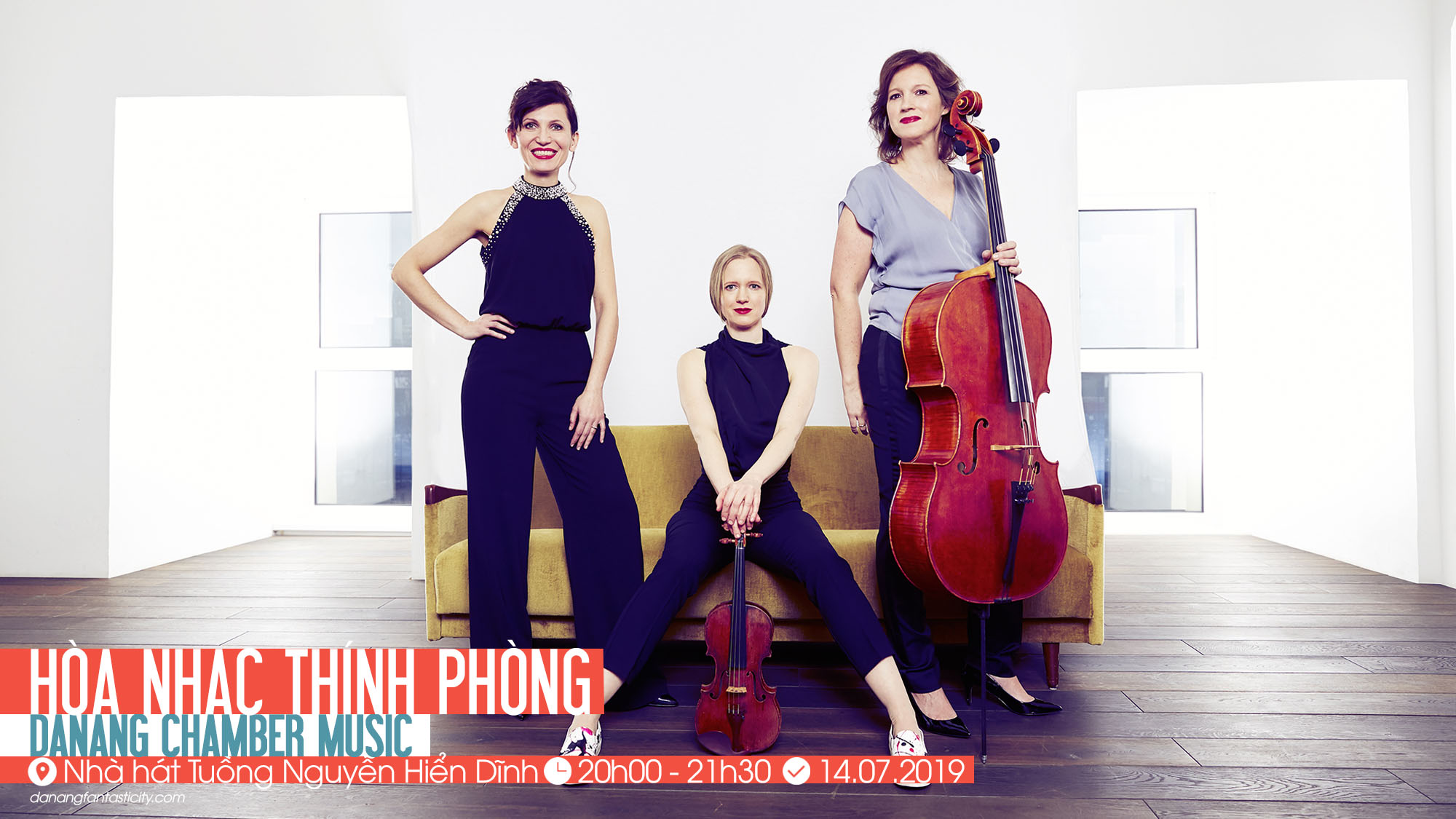 5. DANANG CHAMBER MUSIC
Time: 20h00 – 21h30, 14th July 2019 (Sunday)/ Add: The Tuong theater Nguyen Hien Dinh – 155 Phan Chau Trinh, Danang City.
This year's "Danang Chamber Music" with the title Boulanger Trio and romantic melodies back in 19th century brings new and unique sides to the audience every year. This comeback features international artists such as: Piano Artist – Karla Haltenwanger, Violinist – Birgit Erz and Cello Artist – Ilona Kindt.
With special and spontaneous performances of the artists, the program hopes to let audiences have new and exciting experiences.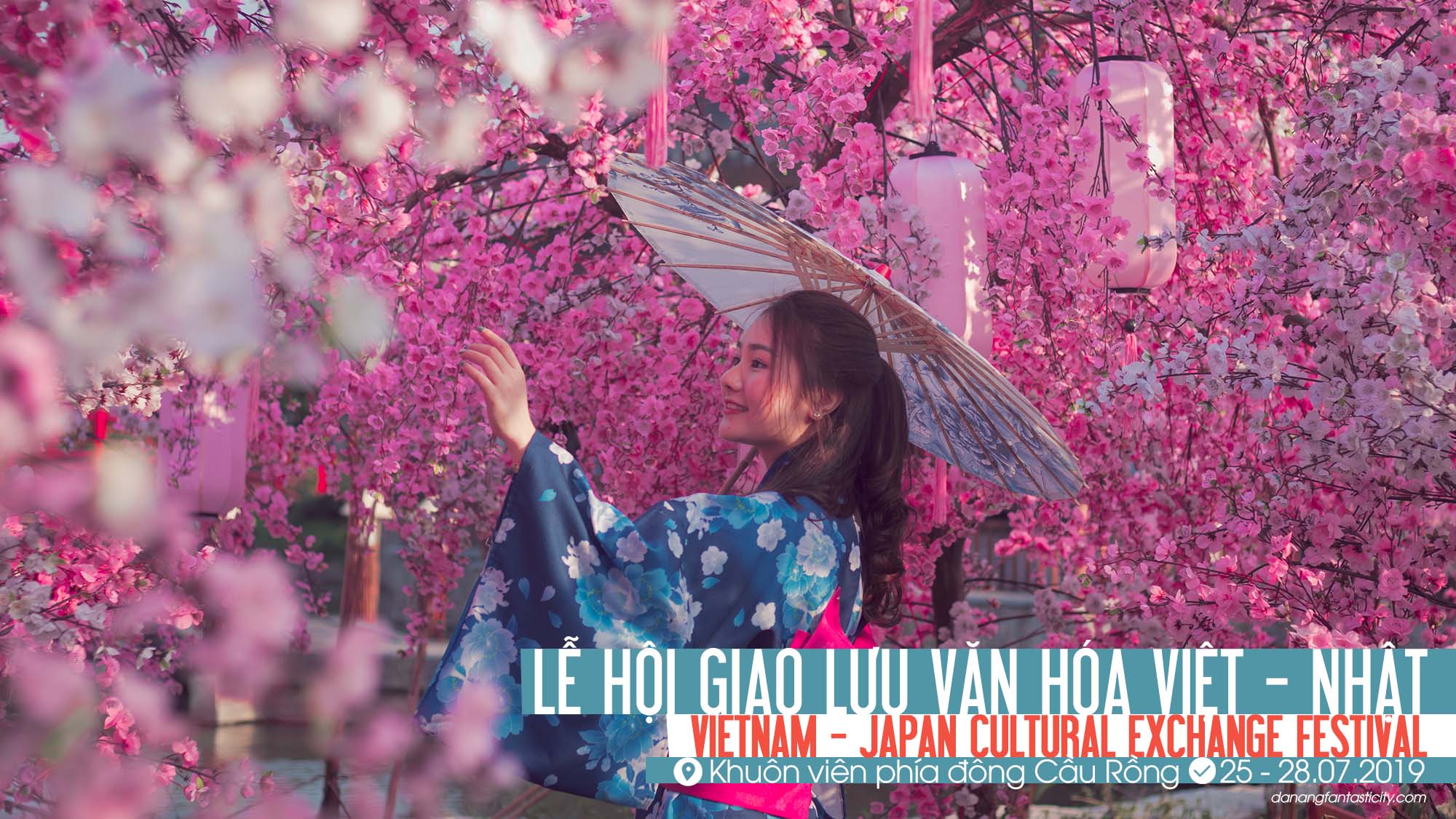 6. VIETNAM – JAPAN CULTURAL EXCHANGE FESTIVAL
Time: 25 – 28th July 2019/ Add: Art performance and information points at the East Sea Park, Son Tra district, Danang city (including: the park right at the interconer Tran Hung Dao – Ly Nam De to Han River area, An Hai Tay Ward, Son Tra District, Danang city) from 26th – 28th July 2019.
With the aim to further enhance understanding, cultural exchange among Vietnam and Japan, strengthen bilateral relationship among Danang and cities in Japan via cultural exchange and cooperation activities regarding tourism promotion, attracting international tourists to Danang, especially Japanese tourists, contributing to the boost of direct flight route Danang – Narita, and Danang – Osaka.
The Vietnamese – Japanese Cultural Festival 2019 is a not-to-miss activity in July 2019.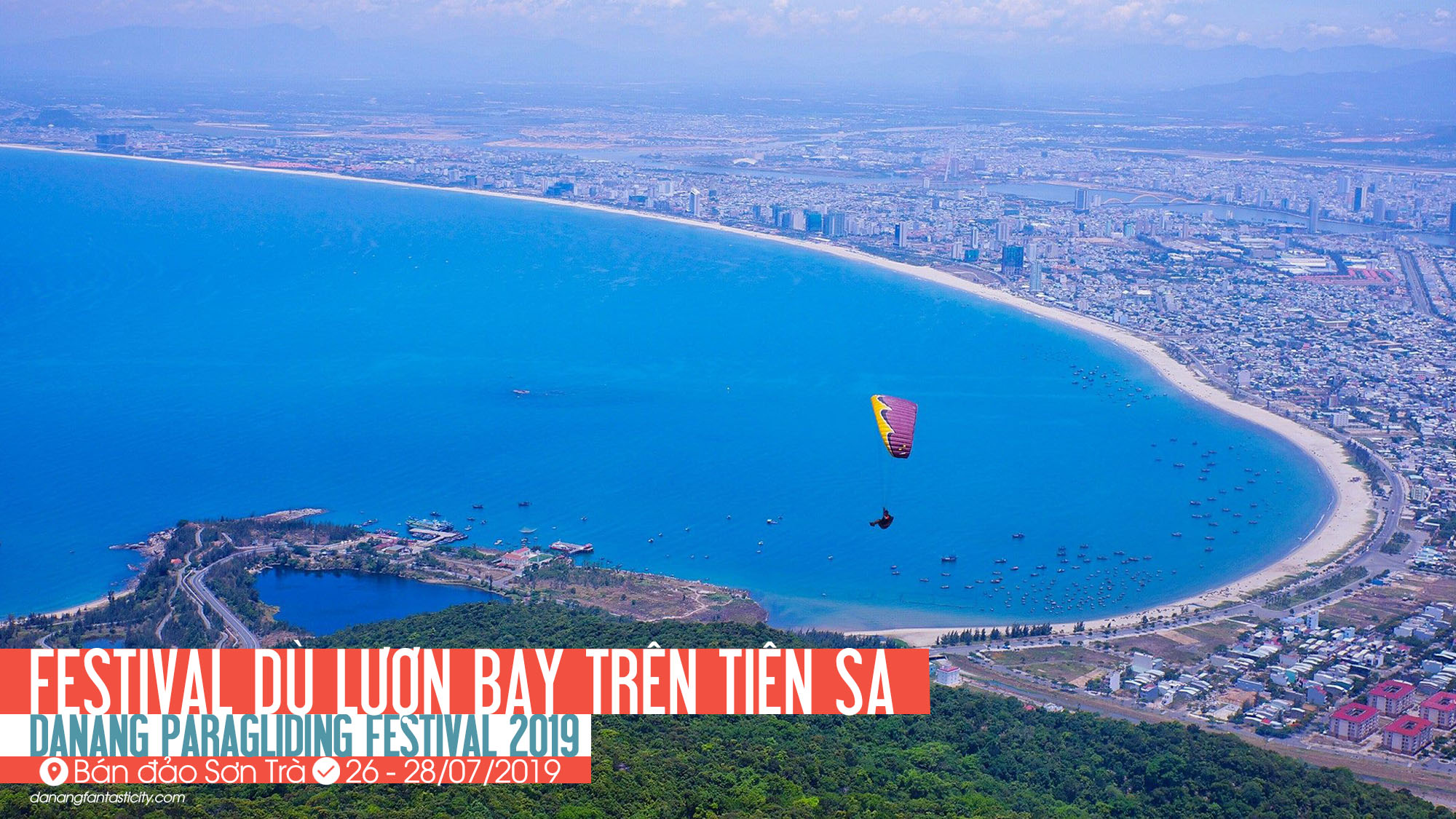 7. PARAGLIDING FESTIVAL ON TIEN SA
Add: 7h00 – 15h00 on 26th – 28th July/ Add:  Son Tra Pennisula, Danang
Under the permission of Dananng City of People's Committee, Da Nang Paragliding Festival with the theme "Flying on Tien Sa 2019" is organized by the Department of Culture and Sports in collaboration with the Danang Paragliding Club.
Son Tra Peninsula – Da Nang is a destination with beautiful natural landscapes with blue water flowing and curving along the white sand banks. From the take-off point next to the Chess peak, there exists a green color of the mountains and forests next to a vast cool blue of the sea and sky.
Hurry up to not to miss this rare opportunity. Enjoy the feeling of flying up the sky to observe the romantic scenery of the most beautiful beach in Vietnam.
Friday Seafood Buffet At Hilton Danang
Gather family and friends for a Friday Seafood Buffet. Select from a wide range of delicacies including seafood on ice as well as grill station serving with lobster, mud crabs, shrimps and variety of meats. The buffet also includes sushi and sashimi for Japanese food lovers.
Lương Vy – Highlights of events in Danang July 2019