Fayfay.com clinched MOU on cooperation with Da Nang
The Vietnam-focused e-commerce travel site formed strategic partnership with the Da Nang Tourism Promotion Center
(Da Nang, 26 February, 2019) – Fayfay.com, an e-commerce company dedicated to authentic Vietnam travel experiences, announced it has signed a Memorandum of Understanding (MOU) with the Da Nang Tourism Promotion Center to promote Vietnam tourism, with a special focus in Central Vietnam. The MOU comes at a strategic time, as international visitors to Vietnam hit a record high of over 15.5 million in 2018.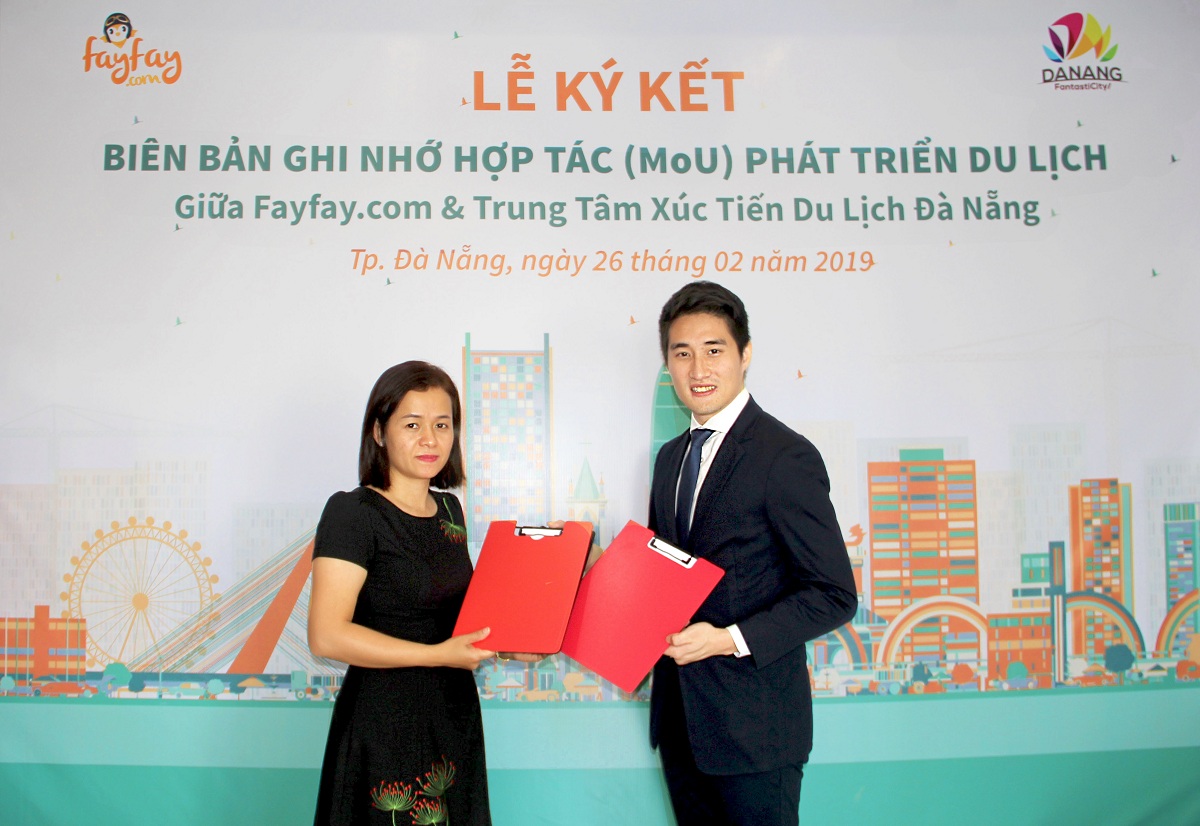 "Da Nang is popular destinations for international travelers, and the spotlight cities in central Vietnam on Fayfay.com. We look forward to partnering with the Da Nang Tourism Promotion Center showcasing the vibrant history, rich culinary scene, quality hospitality and authentic local experiences of the two cities," said Kelvin Wu.
"We believe strategic joint promotional activities with the tourism authorities will enable us to leverage our online platform and inspire international travelers to visit the central coastal region of Vietnam and help local businesses to thrive," added Wu.
As an e-commerce platform dedicated to authentic Vietnam travel experiences, Vietnam Travel Expert Fayfay.com not only focuses on curated on-the-ground packages, but also provides all the must-have travel essentials in one convenient place. On the site, travelers will find several resources, such as 'Visa on Arrival' applications, SIM Cards, and Private Transportation services. In addition, the site is full of opportunities to book memorable hands-on activities, such as lantern-making or silversmithing workshops. The Fayfay.com team is also ready to help travelers plan their trip to Vietnam, and answer all Vietnam-related questions via Facebook Messenger.
"Asia, especially Hong Kong and Taiwan, will be our focal market in coming years, and we hope that travelers from the region will be inspired to visit Da Nang, home to one of the world's most beautiful beaches, thanks to the exceptional activities and experiences showcased on Fayfay.com," said Ms. Huynh Thi Lan Huong of Da Nang Tourism Promotion Center.
Together with Fayfay.com, Da Nang hope to reach out to more independent travelers, and make a significant contribution to tourism in Vietnam through joint promotional events, roadshows and media familiarization trips.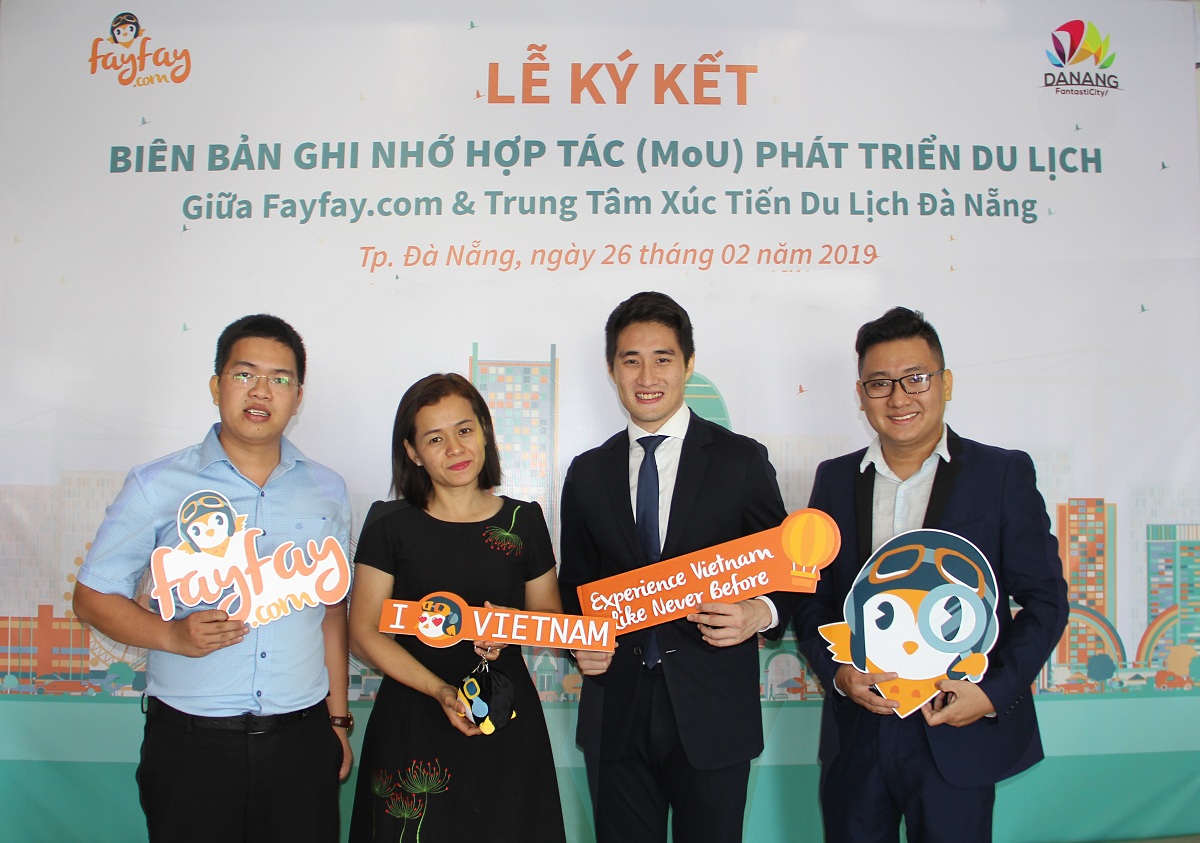 About Fayfay.com
Fayfay.com is a Hong Kong-based e-commerce travel platform dedicated to local experiences in Vietnam. Meaning "fly, fly" in Cantonese, Fayfay.com aims to make visiting Vietnam as hassle-free and enriching as possible with a convenient one-stop shop for Travel Must-Haves, Authentic Experiences, and Keepsakes. The platform taps into a shared passion for adventure by partnering with local merchants to take travellers beyond the tried-and-tested itineraries. The carefully curated experiences include everything from treks through breath-taking landscapes, delicious dining experiences, authentic encounters, and deep dives into the vibrant Vietnamese culture.
For media enquiries with Fayfay.com, please contact media@fayfay.com
Hong Kong Office
Carol Li | Business Director
T: (852) 3583 0293|carol@fayfay.com
For enquiries with the Da Nang Tourism Promotion Center, please contact media@danangfantasticity.com
Nguyen Dac Huan
Supervisor Online Marketing Team
Tel: 0906 429923
Dachuanxtdl@gmail.com | huannd1@danang.gov.vn
Fayfay.com clinched MOU on cooperation with Da Nang
Latest Posts