In November 2021, Da Nang put into operation a virtual tourism system for destinations on Vr360 virtual reality technology called "One touch to Da Nang" at https://vr360.Da Nangfantasticity.com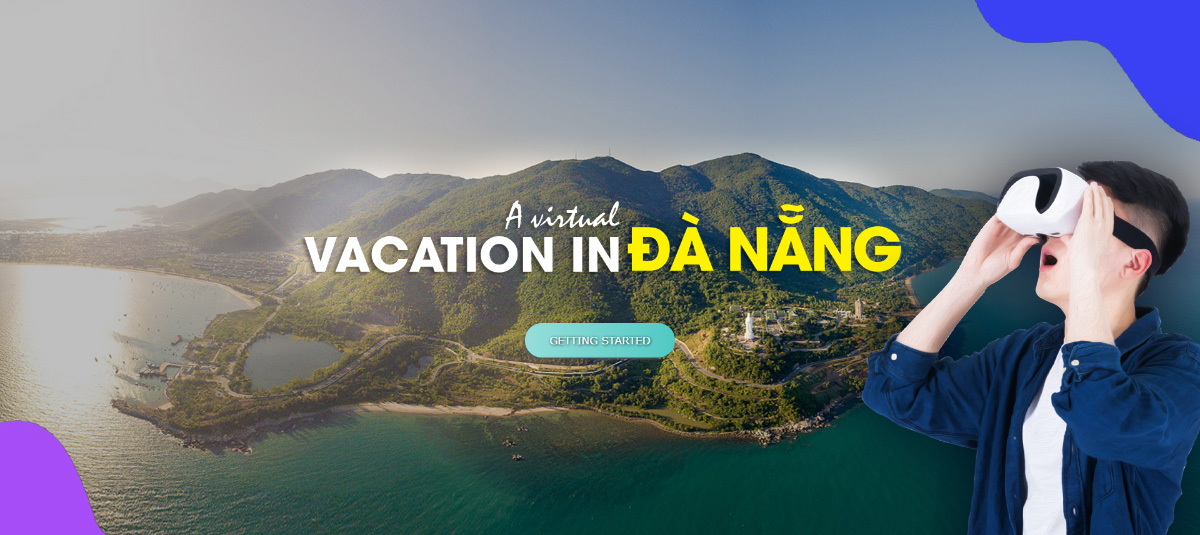 VR360 "One touch to Da Nang" with many preeminent features is a completely new product of Da Nang tourism towards digital transformation in tourism activities. Outstanding exclusive features in Vr360 Da Nang Tourism include:
Exciting experience of Da Nang discovery tour with automatic narration: Just one click, you will be experiencing Da Nang discovery tour with bilingual narration (English – Vietnamese) about many famous attractions of Da Nang.
Eye-catching visual layout and vivid sound: Eye-catching and realistic images; displayed content being detailed, clear and accessible; lively and attractive narration function.
A companion on every discovery journey: Each click brings a specific point in the journey of discovery, if you need further assistance with relevant information about the experience tour, you can chat directly with Visitor Center staffs.
Navigation technology makes it easier for you to travel: With each click, navigation technology will bring users to move easily to each location at any attraction.
Interacting and connecting with users: If you feel interested in a certain destination in the Da Nang tour, you can preserve this moment through the photo feature. And if you're lucky, you will be able the get the gifts intended for you from Da Nang tourism along with Minigames that will be launched continuously since launch, as a result of your particiation in the virtual reality experience tour to Da Nang.
"In recent years, Da Nang is one of the pioneer localities in the country in developing tourism in the direction of smart. Diversifying communication activities, promoting tourism on the basis of modern information technology 4.0 to catch up with new trends around the world is always the direction that Da Nang tourism industry strives towards. Accordingly, VR360 virtual reality tour is the most urgent and necessary solution to be deployed in order to provide more technological solutions to reach the destination, create more authentic experiences, reach any perspective and enhance the value of Da Nang tourism" – Ms. Nguyen Thi Hoai An – Deputy Director in charge of Da Nang Tourism Promotion Center said.
In order to increase users' experience on Vr360 virtual reality technology application called "One Touch to Da Nang", Da Nang Tourism Promotion Center organizes a minigame One Touch to Da Nang – Voucher is waiting to be launched on fanpage Da Nang Fantasticity (https://www.facebook.com/visitDa Nang) from (date?) with many valuable gifts for users when experiencing VR360 application at https://vr360.Da Nangfantasticity.com/.
With the meaning of accompanying the trend of technology application of countries around the world, providing facilities for visitors to participate in Da Nang on-site tours, aiming at the safety and health of tourists, Vr360 "One touch to Da Nang" is a extremely suitable product for the current context.
Chau Ngoc
Latest Posts