On September 25th, 2023, the Department of Tourism of Danang City collaborated with the Vietnam Tourism Promotion Representative Office in Korea (KVNAT) to host the Danang tourism showcase at Ramada by Wyndham Seoul Dongdaemun Hotel in Seoul, the Republic of Korea; the program aimed to promote MICE and GOLF tourism by highlighting destinations and unique products.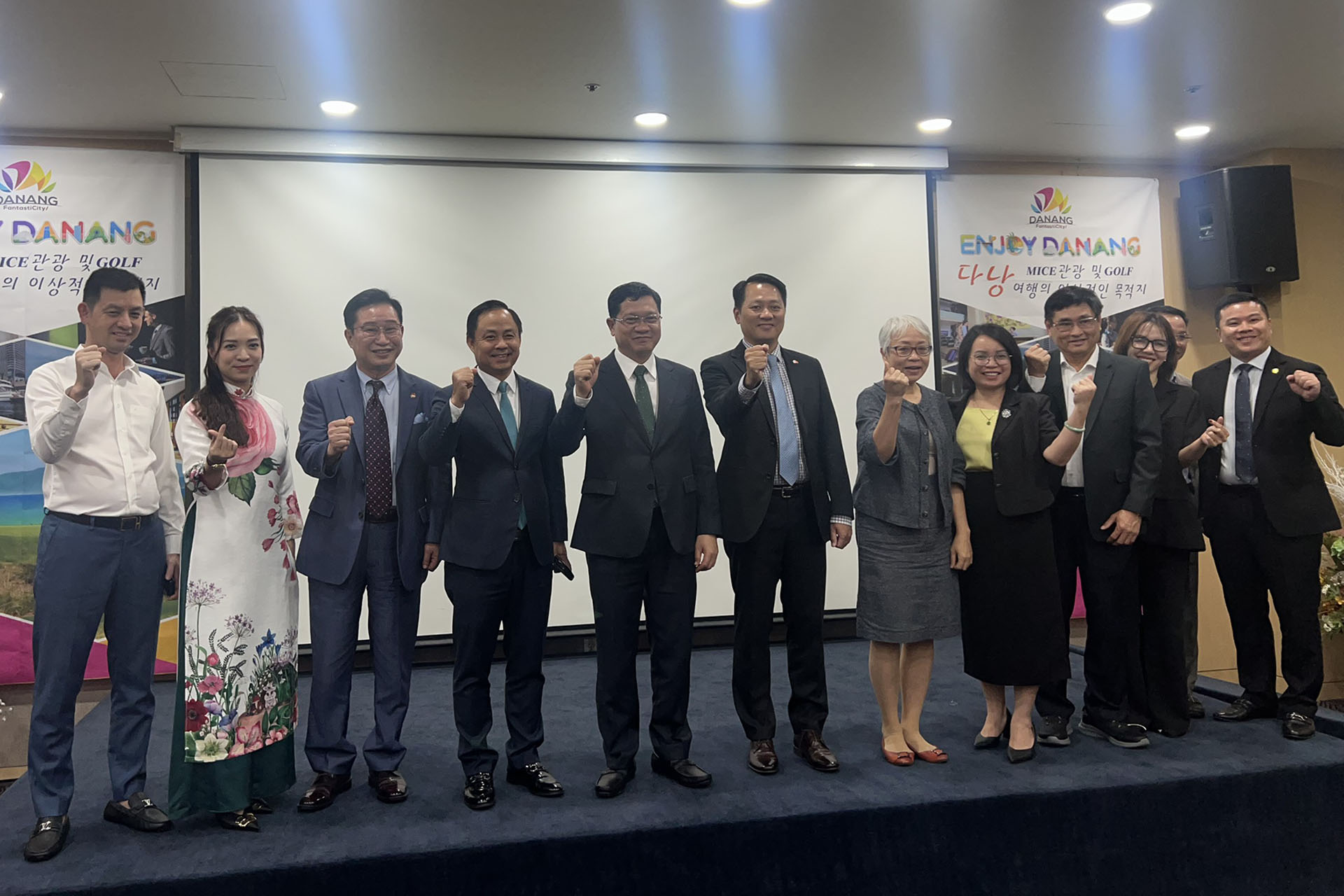 Korea has consistently been a significant contributor to the international visitor market in Danang and has experienced steady growth from 2015 to the present day. Danang boasts a strategic location with access to seaports and international airports close to Central Vietnam's World Heritage sites, offering diverse tourism products while ensuring utmost safety and security. These factors make Danang an increasingly popular destination for domestic and foreign visitors, including those from Korea.
Since Vietnam opened its doors to international tourists, Danang's tourism industry has been on a positive trajectory and has made significant strides. In the first nine months of 2023, the number of visitors served by accommodation establishments exceeded 5,8 million, a 115% increase from the same period in 2019. Additionally, international tourist arrivals were estimated to be 1,56 million, equivalent to 98% of the same period in 2019. Korea is the leading global market with over 1 million tourists, accounting for 48% of international visitors to Danang.
Recognizing Korea as a critical international market, Danang Tourism is enhancing its promotional activities by focusing on the in-depth introduction of MICE (Meetings-Incentives-Conferences-Exhibitions) and Golf tourism. This step has helped meet the information needs of travel and service units and promote sustainable tourism exchange and cooperation between Korea and Danang, Vietnam.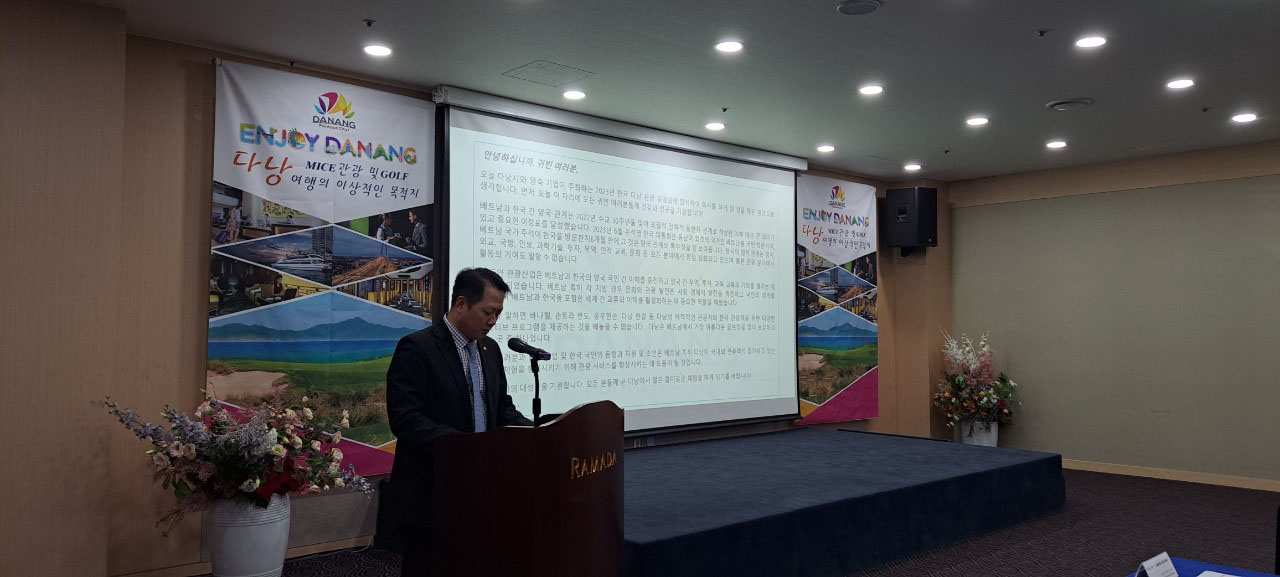 As part of the Danang tourism showcase program in Seoul, the Republic of Korea, the destination information was updated towards tourism development, focusing on becoming a vibrant event and festival city. The program also provided information on new products and services, emphasizing relaxing beach products, MICE tourism, and golf tourism for the Korean market.
The initiative aimed to strengthen the presence of Danang tourism in South Korea by showcasing the range of tourism products and services available in the region. By highlighting the city's potential as a destination for MICE and golf tourism, Danang Tourism has sought to attract more visitors from South Korea and enhance the overall tourism experience.
The event was graced by esteemed guests, including Mr. Nguyen Viet Anh, the Deputy Ambassador Extraordinary and Plenipotentiary of Vietnam to the Republic of Korea, Mr. Ly Xuong Can, Vietnam's Tourism Ambassador to Korea, and more than 80 distinguished guests, comprising airline representatives, tourism agencies, MICE organizers, golfers, KOLs, Influencers, and Korean news agencies, were also in attendance.
Danang, an exquisite city in the region, has been identified by Micenet, the leading MICE travel news website of Australia, New Zealand, and its surroundings, as an ideal MICE destination. It has steadily developed into a destination for conferences, seminars, events, and gratitude activities. Danang City launched the Domestic and International MICE Tourist Support Program in 2023, promoting the growth of the international MICE visitor market. MICE Da Nang's check-in model notably welcomes domestic and international business delegations visiting Danang. The program includes welcome banners, flowers for the delegation leaders, Danang's specialty gifts for delegation members, and support to display welcome information on LED screens at the baggage claim counter area at the terminal.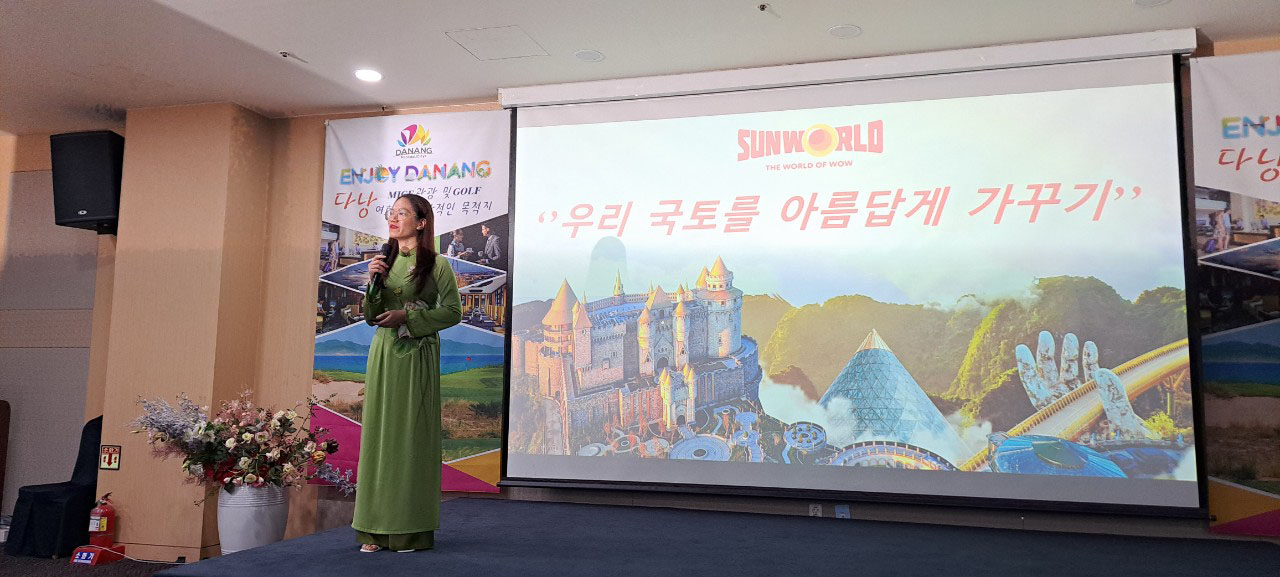 Danang has hosted the BRG Open Golf Championship Danang to boost its golf tourism brand for three years, from 2022 to 2024. This tournament has attracted many professional golfers, including Minhyeok Yang, Hyukchul Shin, and Minwoo Park.
The Danang Department of Tourism aims to emphasize MICE and golf in its promotional activities to transform Danang into a top-notch tourism and service center that attracts high-spending tourists and boosts the city's tourism economy.
Danang Center For Tourism Promotion
Website: https://danangfantasticity.com
https://danangfantasticity.com/mice (MICE)
https://danangfantasticity.com/golf (Golf)