Da Nang innovates procedures for tourism promotion
Amid the severe effects of COVID-19 worldwide on the society and economy in general, Da Nang tourism has been proactively implements innovative solutions to recover and boost tourism activities in domestic and also international market. In particular, the city has focused on renovating and selecting the appropriate contents to primary markets.
Within the last few years, Da Nang Center for Tourism Promotion (Da Nang Department of Tourism) has researched and frequently renewed the methods of promotion and marketing communication based on the 4.0 technology and social media. In 2019, Da Nang tourism promotion has made remarkable strides, especially e-commerce on Fayfay.com for users from Hong Kong, Taiwan and China as well as developing online booking danangticket.com.

Trong năm 2019, công tác truyền thông du lịch Đà Nẵng đã có những bước tiến nổi bật khi bắt đầu triển khai quảng bá du lịch Đà Nẵng trên sàn giao dịch thương mại điện tử Fayfay.com dành cho thị trường Hong Kong, Đài Loan và Trung Quốc và phát triển tiện ích đặt vé online: danangticket.com.
Besides, on recognition of the rising number of users on Tiktok, Da Nang has become the first tourism brand nationwide to accompany with Tiktok to launch the campaign #HelloDaNang in 2019 and got 86 million views in 2 months and 131,7 million views till June 2020. In addition, Da Nang Center for Tourism Promotion has actively seek for domestic and overseas partners to discuss and sign cooperation agreements to promote Da Nang on huge TV channels such as sg.finance.yahoo.com (Singapore), tw.money.yahoo.com, money.udn.com, life.tw (Taiwan), businessinsider.com (the US).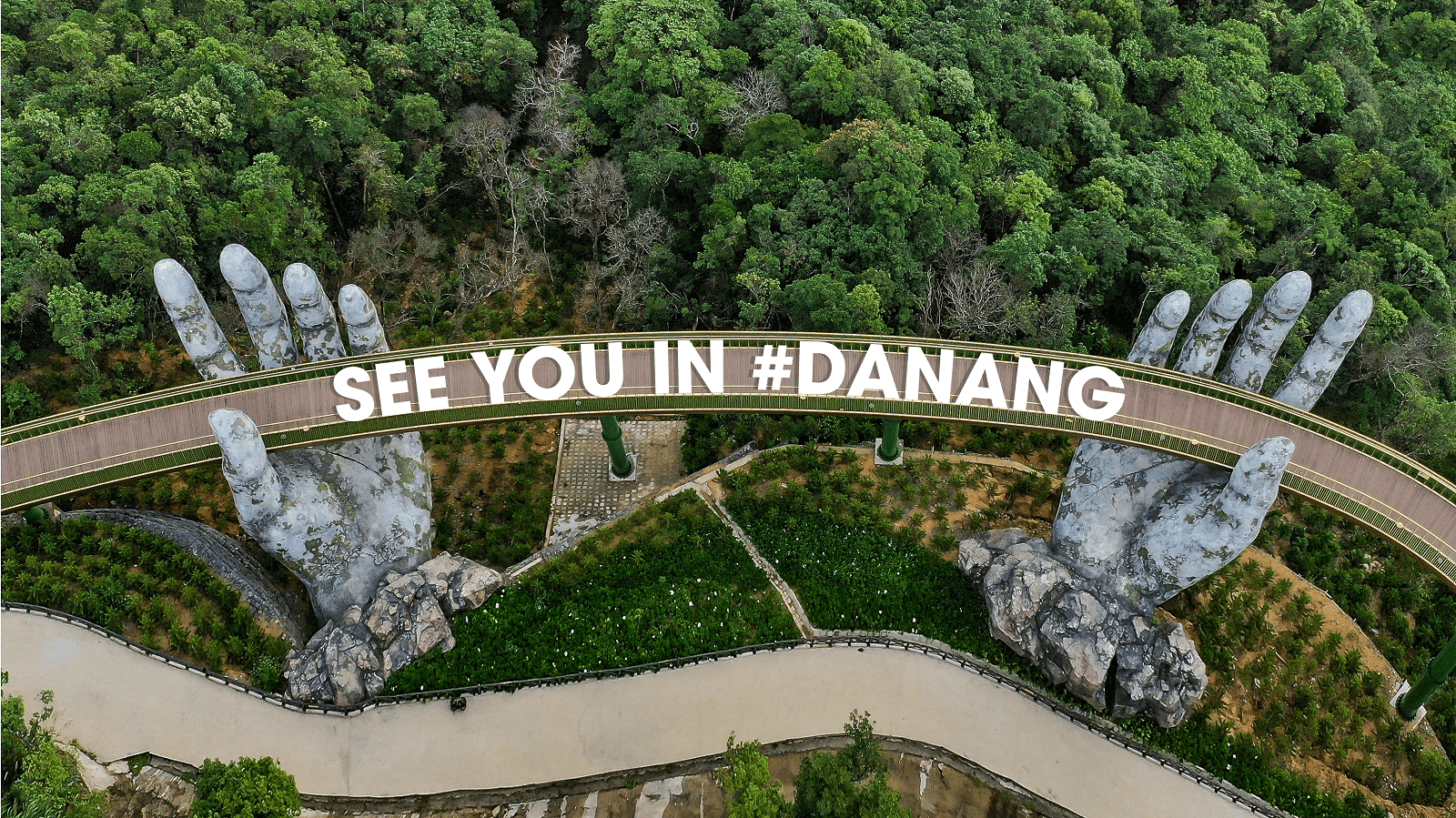 In 2020, under the negative influences of COVID-19, Da Nang tourism promotion has rapidly adapted to the existing circumstances and launched the marketing campaigns #seeyouinDanang and #DanangThankyou aiming to strengthening Da Nang tourism image and reinforcing public awareness of safety while travelling.
One of the innovations in tourism promotion in the beginning of 2020 must be the transformation of the Da Nang tourism introduction program to e-conferences that ensure both professionalism and timely provision of tourist information during Covid-19 epidemic.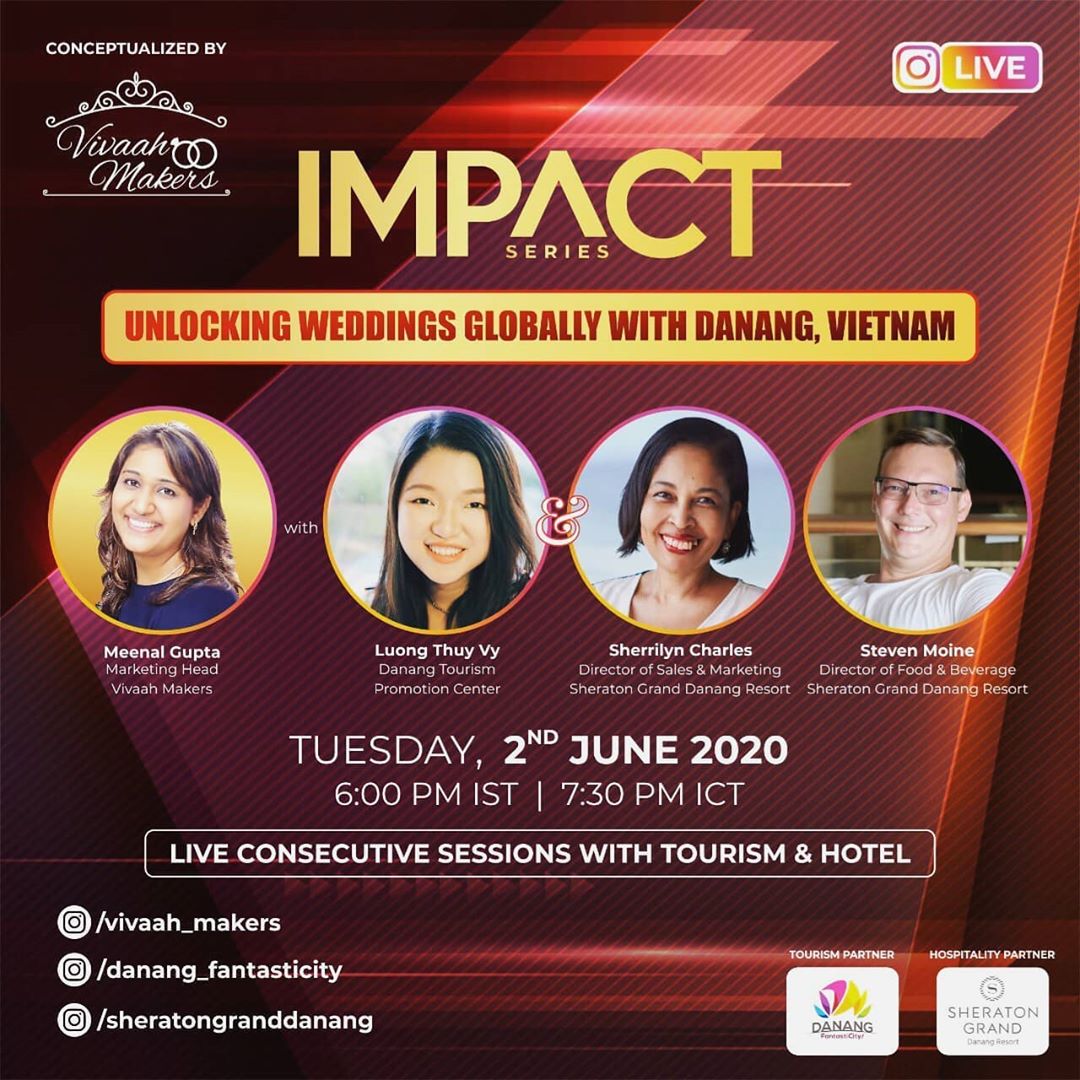 In June 2020, Da Nang Center for Tourism Promotion organized an online event (livestream) as part of the Impact Series with the leading Indian wedding organizer – Vivaah Markers on the live broadcast of Vivaah_Markers Instagram, updating the situation of Da Nang – Vietnam disease control, 'new normal status' and the potential of Da Nang to become the wedding destination of Indian couples.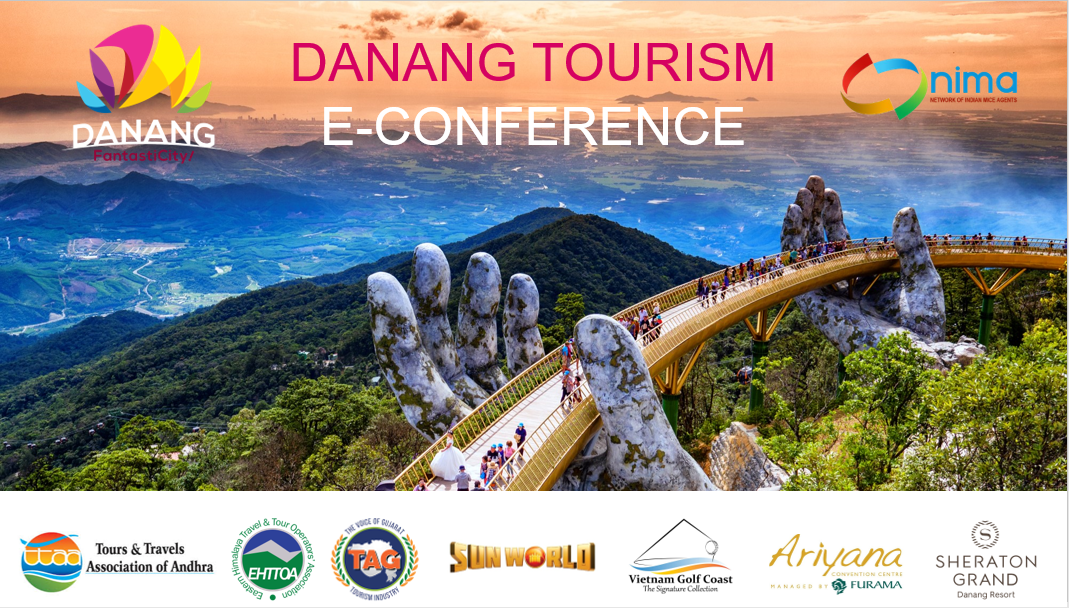 Also in June 2020, to offer information for Indian markets in building tour packages, anticipating the restart of the market and the return of international flights, Da Nang Center for Tourism Promotion collaborated with Network of Indian MICE Agents – NIMA to organize online webinars of 08 sessions with about 80-150 participants who are representatives of Indian travel businesses as well as airlines, attractions and five-star accommodation in Da Nang … The webinar concentrated on introducing destinations via video clips, MICE tourism capacity, Golf, wedding – honeymoon and beach resort …
Tourism promotion plays a vital role in the tourism development orientation of Da Nang city. The innovation in organizational methods and content not only enhance tourism promotion effectiveness and save cost, but also ensures adaptation to changes in the conditions of the Covid-19 outbreak. As the epidemic is still complicated worldwide, there is a must to deploy promotional programs and events to promote Da Nang tourism in the upcoming time.
– Ni Huỳnh-
Latest Posts