Da Nang and the exciting March of 2023 with a series of extremely attractive offers on the occasion of March 8. Let's take a look at some events, festivals, and engaging promotions with Danang FantastiCity!
THAC GIAN COMMUNAL HOUSE FESTIVAL
Thac Gian communal house festival contributes to expressing gratitude, the culture of "When drinking water, think of its source", contributing to preserving the good cultural identity of the Vietnamese people.
Time: March 6 to March 7, 2023
Location: Thac Gian Communal House, Chinh Gian ward.
PROGRAM "AO DAI – VIETNAMESE CULTURAL IDENTITY" IN 2023
Celebrating the 113th anniversary of International Women's Day on March 8 and 1983 of the Hai Ba Trung Uprising, at the same time, it aims to contribute to preserving, maintaining, and promoting the nation's traditional cultural values, honoring the image of AO dai.
The program includes many stimulating and meaningful activities such as the Ao Dai performance, the Ao Dai parade through the street, the Ao dai performance, the art program, etc.
Time: March 3 or March 5, 2023
Location: APEC Park, downtown routes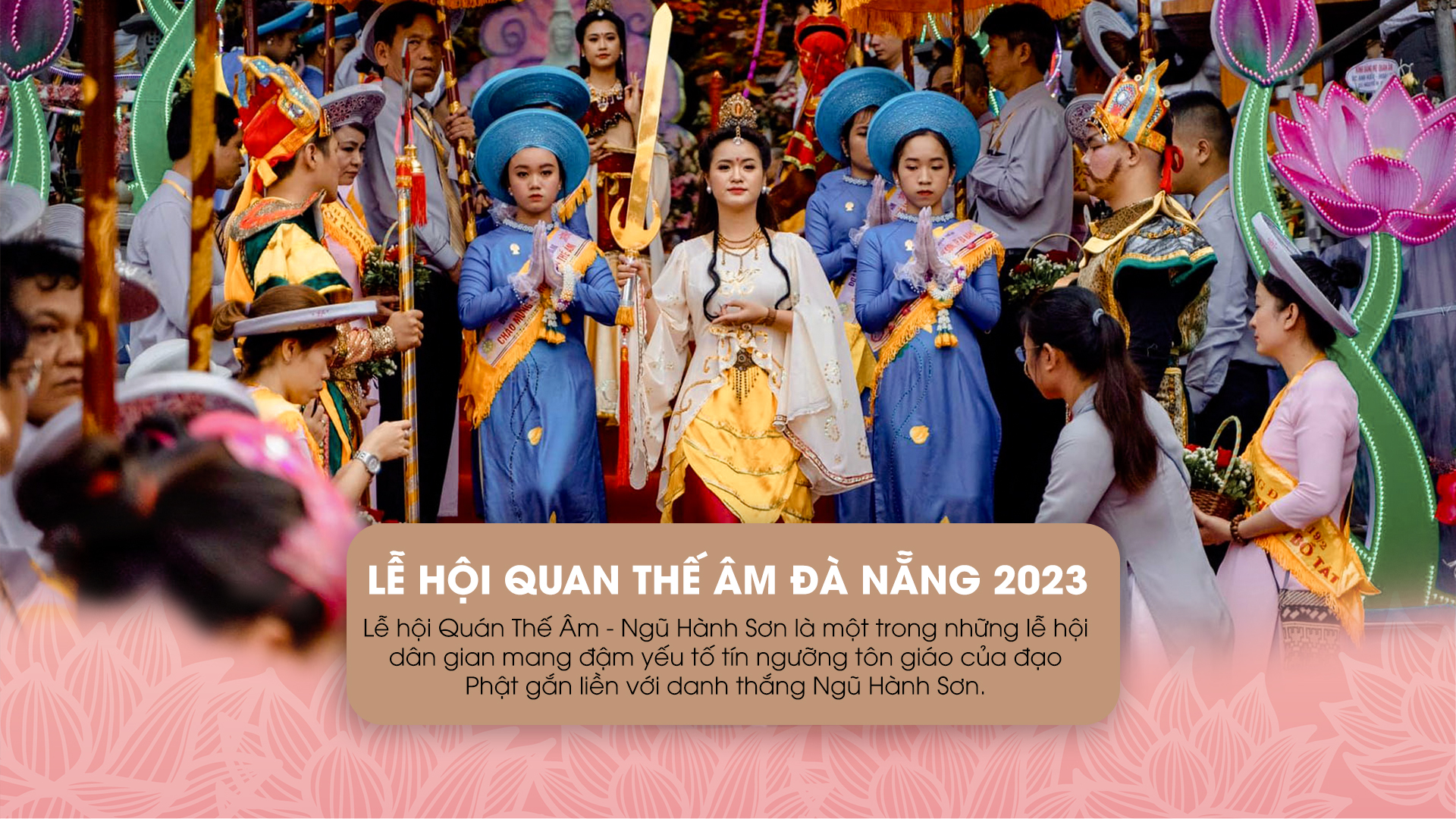 THE AVALOKITESVARA FESTIVAL
Ngu Hanh Son Avalokitesvara Festival, Ngu Hanh Son District, Da Nang City is a traditional folk festival imbued with Buddhist beliefs, associated with a particular national relic – Ngu Hanh Scenic Landscape. Paint and the spiritual life of the local community, representing the cultural identity of Da Nang city, are handed down and preserved to this day. In 2021, the Ministry of Culture, Sports and Tourism recognized the "Ngu Hanh Son Avalokitesvara Festival" in Ngu Hanh Son District, Da Nang City as a national intangible cultural heritage.
Time: March 8 to March 10, 2023
Location: Ngu Hanh Son Marble Mountains, Quan The Am Pagoda
NATIONAL ARTISTIC STONE CARVING CONTEST
The Ngu Hanh Son district's sculptors, artisans, and fine stone craftsmen, as well as artists from the Da Nang Fine Arts Association and businesses engaged in the manufacture and trade of fine art stone in Da Nang, are the participants in this competition.
Time: Organizations and individuals register for the contest from December 2, 2022, to January 10, 2023, through the Management Board of Non Nuoc stone handicraft village (Quan Khai 9 street, Ngu Hanh Son district). The opening ceremony will be held on March 9, 2023 (February 18 of the lunar calendar) within the framework of Avalokitesvara – Ngu Hanh Son festival activities.
STREET MAGIC PROGRAM
The program with the participation of many magicians promises to bring many unique and varied performances, causing one surprise to another surprise for the audience.
Time: March 4 and 18, 2023
Location: Southern landscape floor, West bank of Dragon Bridge (opposite the Museum of Cham Sculpture).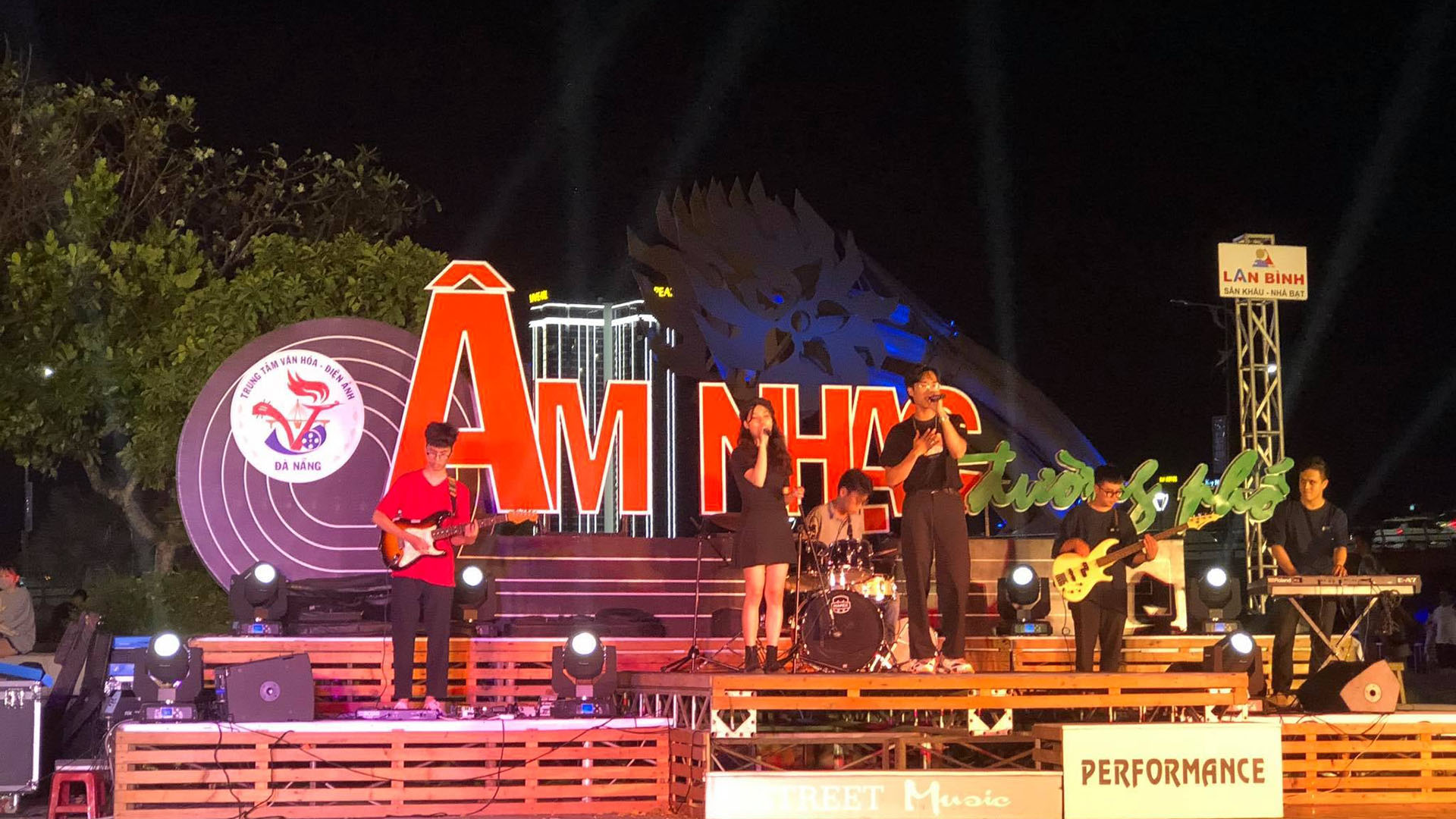 STREET MUSIC
Street music in Da Nang with a close-up stage; performances are carefully prepared with melodies and bustling rhythms; Combining displays of musical instruments has become an entertainment venue in Da Nang that has attracted the attention of locals and visitors.
Time: 11/3/2023
Location: Southern landscape floor, West bank of Dragon Bridge (opposite the Museum of Cham Sculpture).
HIP HOP FESTIVAL: RADIKAL FORZE JAM
Radikal Forze Jam (RF JAM) – one of the world's largest Hip Hop festivals will officially land in Vietnam in one of our most beautiful cities: Da Nang!
With a series of exciting activities: Battle, Showcase Competition, Workshop, Party,… lasting from March 12, 2023, to March 19, 2023. RF JAM Promises to turn Da Nang into a fiery and memorable destination this spring!
Time takes place:
* SJ Showcase Competition: March 12, 2023
* SJDC (Workshops): March 14 – 18, 2023
* RFJAM (Battles): March 17-18, 2023
* Hancai Beach Party: March 19, 2023
Venue: Exhibition Center – 09 Cach Mang Thang 8
ARTS AND CULTURE EXCHANGE PROGRAM WITH THEME: "DANCE OF THE HAN RIVER"
Time: At 8 pm every Saturday and Sunday night
Location: Landscape floor of the semicircle area, Bach Dang street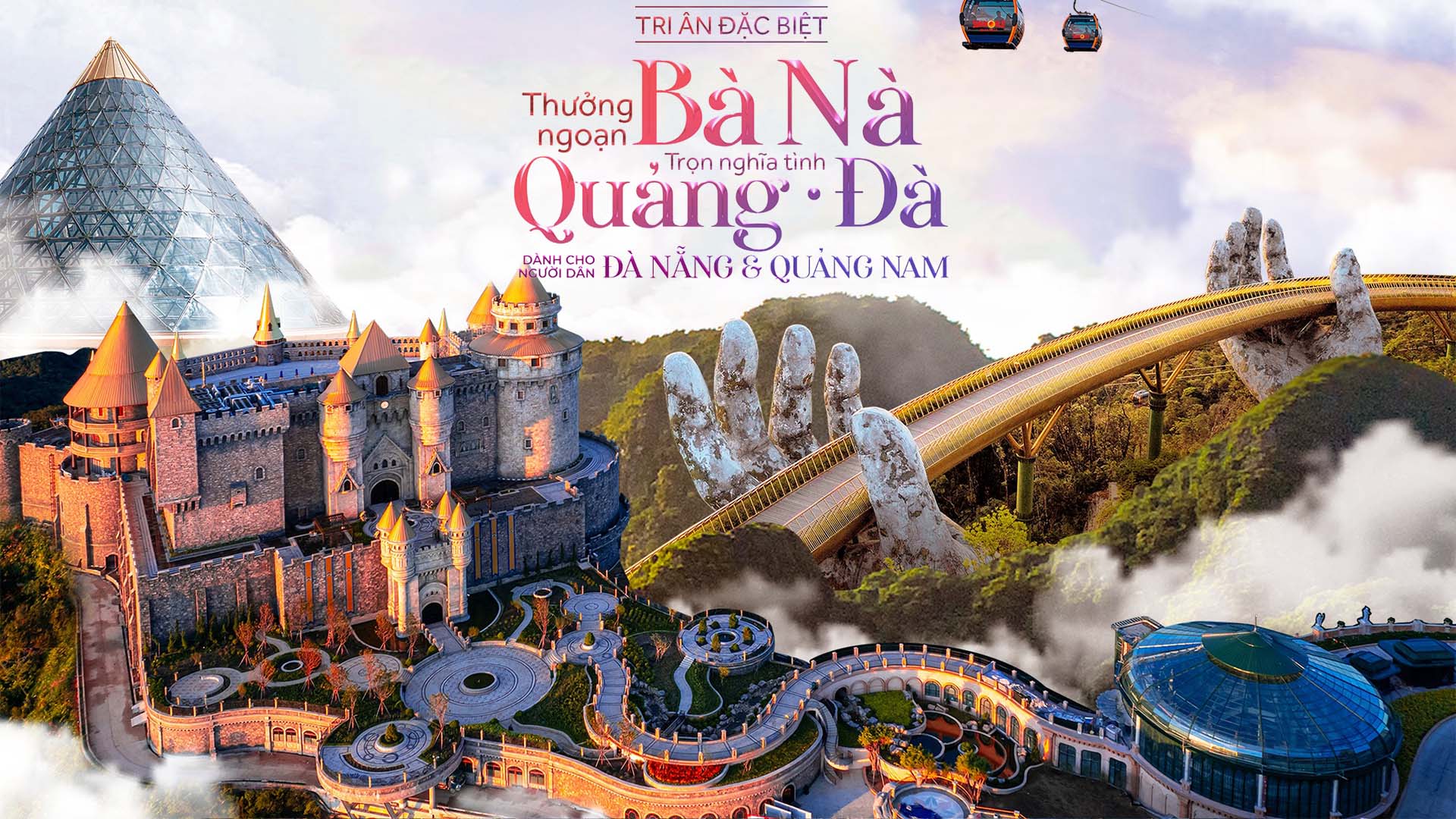 SPECIAL GRINK: CONTEMPLATE BA NA HILLS – COMPLETE LOVE OF QUANG DA
On the occasion of the 48th anniversary of the liberation of Da Nang, Sun World Ba Na Hills dedicates its wholehearted gratitude to the people of Quang and Da Thanh with a special gift of gratitude.
March of gratitude – let's go to Ba Na to enjoy the magical land with special offers:
Entrance ticket: 350,000 VND/adult; 250,000 VND/child (1m – 1m4); Free for children under 1m
Combo entrance ticket + lunch buffet: 650,000 VND/adult; 400,000 VND/child (1m – 1m4); Free for children under 1m
Apply from March 10 to March 31, 2023
Apply for visitors with permanent residence in Quang Nam – Da Nang
ART PROGRAM CELEBRATE 48 YEARS OF DA NANG CITY (March 29, 1975-March 29, 2023)
The program aims to celebrate the 48th anniversary of the Liberation Day of Da Nang city. Besides that, the program is also a bridge connecting music lovers in the city, creating conditions for the members of the City Music Association to have good opportunities to exchange and introduce new works, contribute to enriching the spiritual life of the people, create influence and promoting the image of Da Nang through music products at the same time.
Time: 19:30 on March 29, 2023
Location: APEC Park
INCREDIBLE PROMOTIONS FOR LOVERS ON THE OCCASION OF MARCH 8!
To honor International Women's Day this year, a variety of alluring incentives are available to ladies. Let's enjoy wonderful moments with the woman you love on this 8/3 occasion!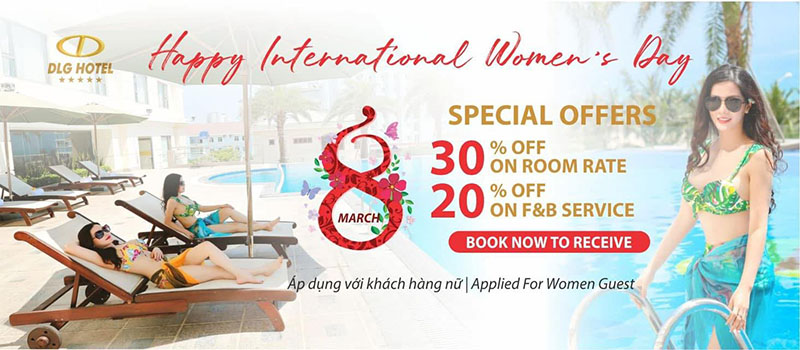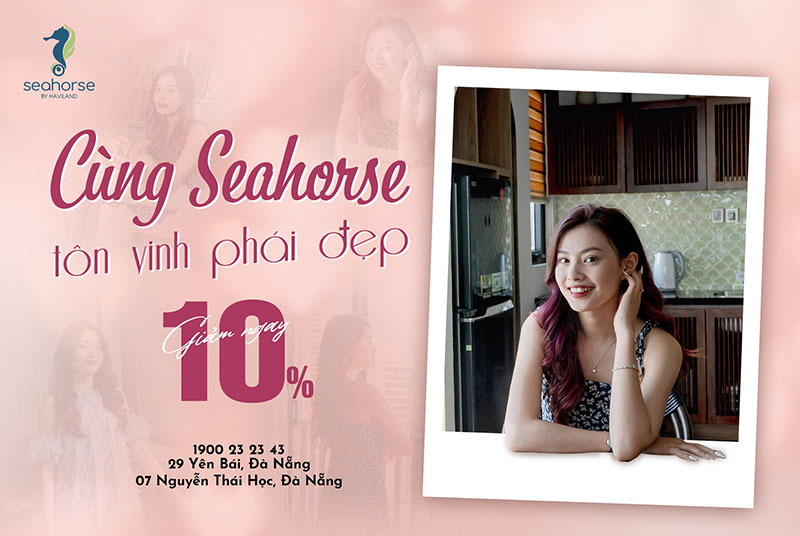 Thuy Nguyen
Latest Posts