Brace yourself for a sensational festival on-end this April – HELIO SUMMER FESTIVAL 2018
Brace yourself for a sensational festival on-end this April – Helio Summer Festival 2018. This fusion of cuisine, festivals and shopping is expected to be the most spectacular focal point of summer recreation activities.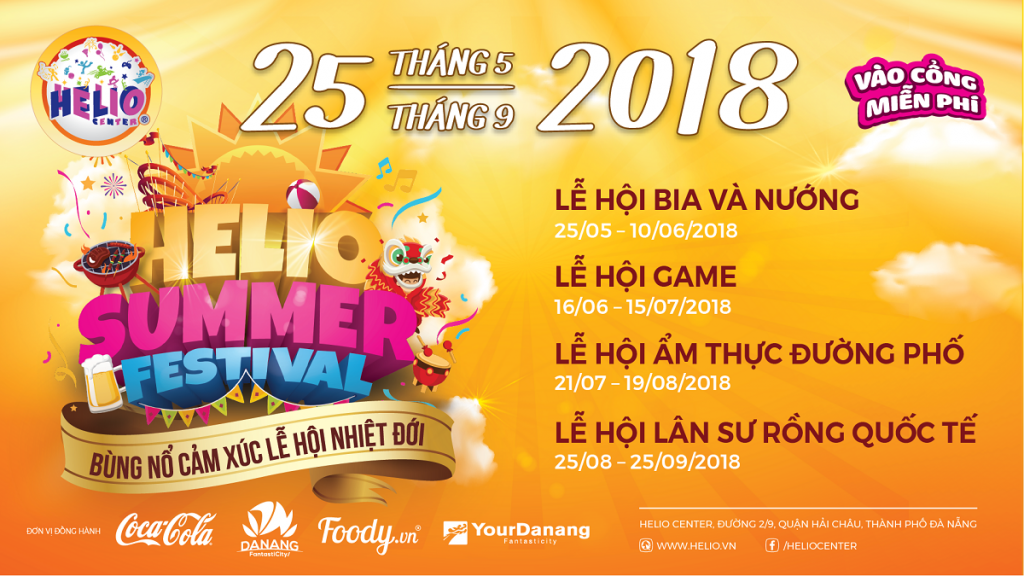 The festival lasts from May 25th to Sep 25th, comprising of Danang largest night market and entertainment complex with 4 main themes: jubilant Beer & Grills Festival, fascinating Helio Game Festival, irresistible Food Festival and marvellous International Lion Dance Festival.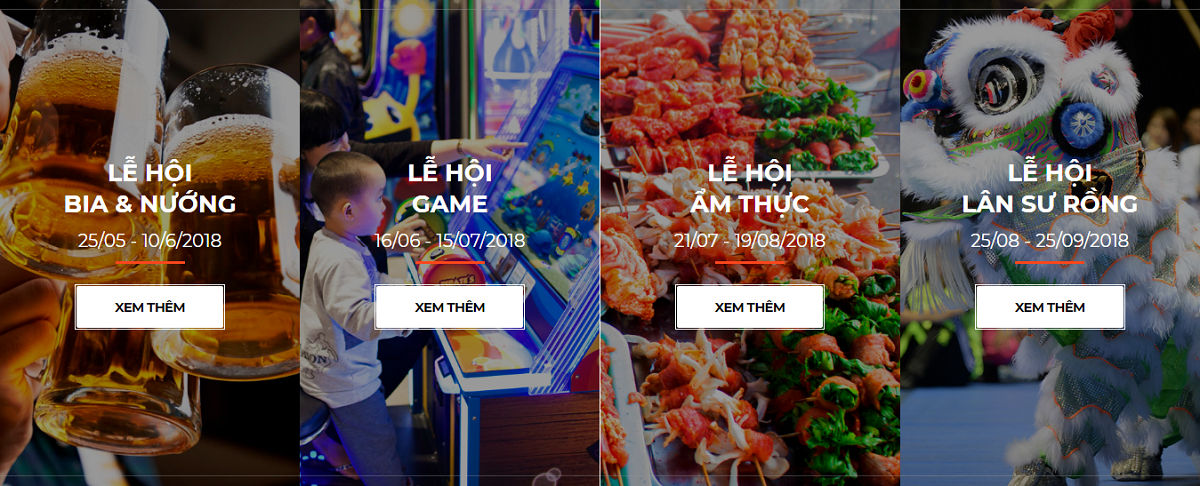 Entrance is free and visitors are more than welcome to experience Helio's mega summer 2018 event.
BEER AND GRILLS FESTIVAL
Kick-start your festival by indulging your tastebuds and cheering 'Dzo' endlessly at the joyous Beer and Grills Festival. Get ready for an exciting hangout and hangaround with tasty grills that go so well with that chill golden beer.
First time held at Helio Center as part of the summer festival, Beer & Grills will take place during the whole 3 weeks from 25th May to 10th June 2018 with multiple food zones, events and shopping booths.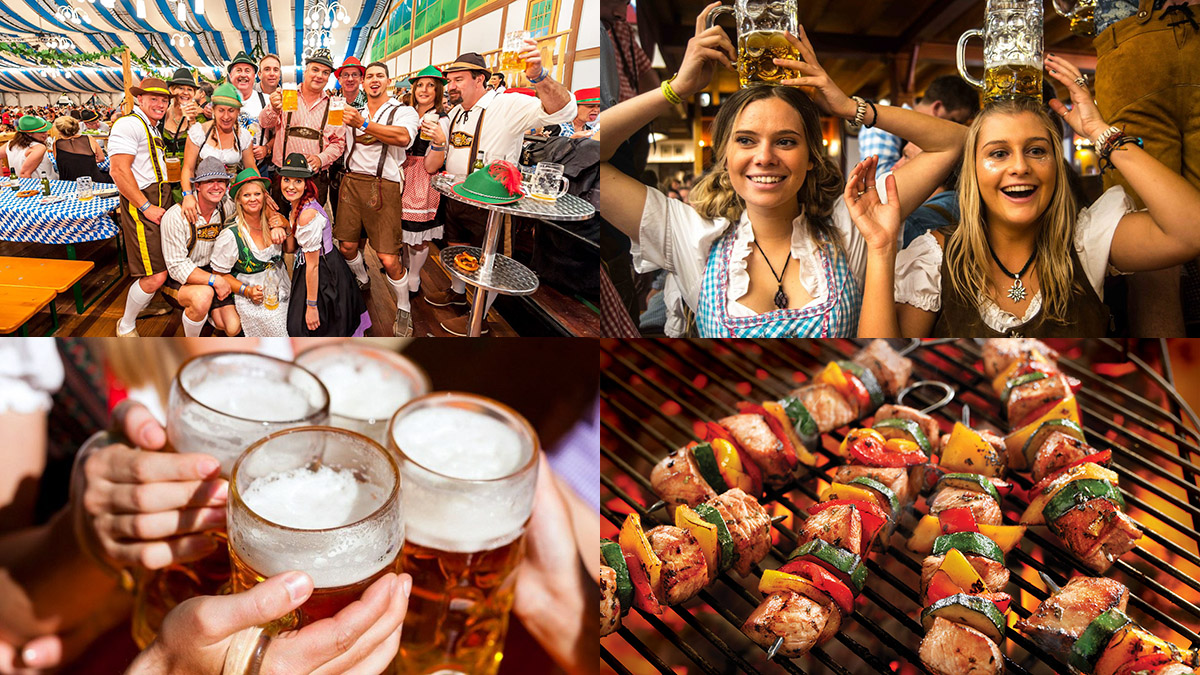 With assortion of more than 50 breweries (local distillers and exported brands), along with 150 mouth-watering grill foods, the Beer & Grills Festival will keep you on the high vibe all night with beer glasses clinking and smell of tempting food hovering in the air.
The Beer & Grills Festival is not only a summer festival itself but also a stage for entertainment activities and carnival-infused performances.
Take to the street and join the carnival, shouting your heart out with 'Cheers' and 'Prost' – a unique experience visitors should try when coming to Helio's festival.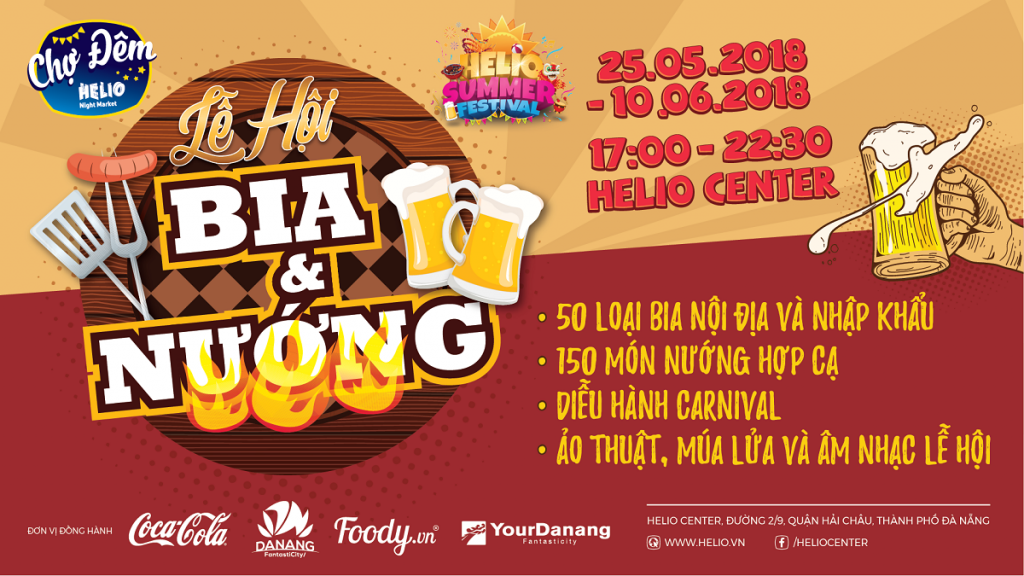 GAME FESTIVAL
Don't let the excitement sink! Step into the ground-breaking zone of one-of-a-kind Game Festival.
This is undoubtedly the biggest game event at Helio Center, also organized for the first time in Danang as part of Helio Summer Festival in July.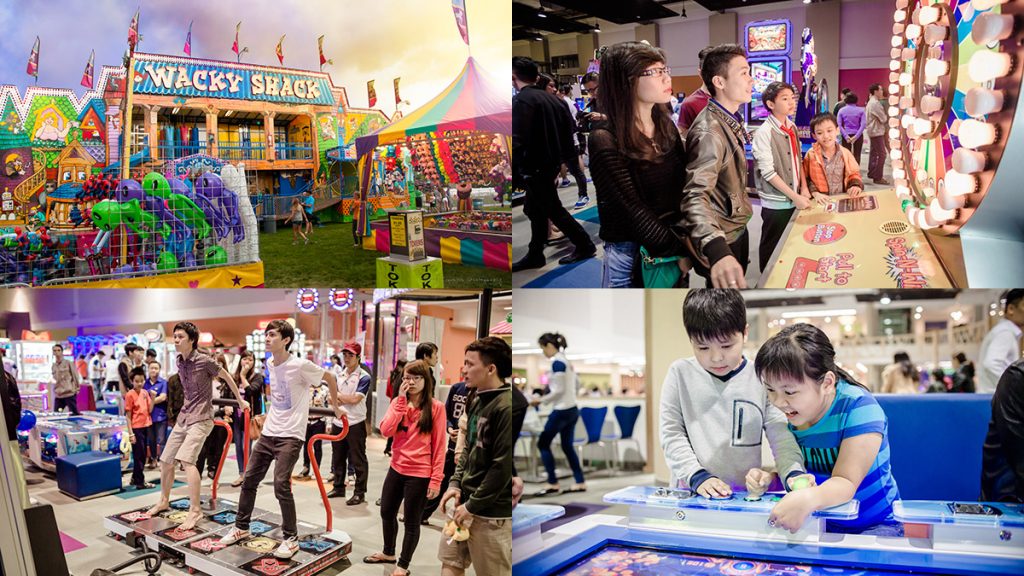 The Festival will be held for 1 month from 16th June to 15th July 2018, offering visitors a unique chance to explore all types of games there are: Video game, Music game, Carnival game…. and more specialized game zones including: CD game, Arcade game, Folk game, ….
This event will take place in open space, giving visitors free entry and good vibes.
Game Festival at Helio will impress participants as by bringing a fantasy world and its characters into reality, introducing new games, creating good moods and gathering game masters in Danang.
Also featuring at this festival is the transformative Robot model (9-metre high), welcoming visitors to a long-lasting night of fun and gaming.
STREET FOOD FESTIVAL
From 21st July to 19th August 2018, upon arrival at Helio Center, you'll find yourself lost in a mouth-watering food haven of Street Food Festival.
The food festival reimagines international street food cuisine in a vibrant and exciting Helio Summer Festival.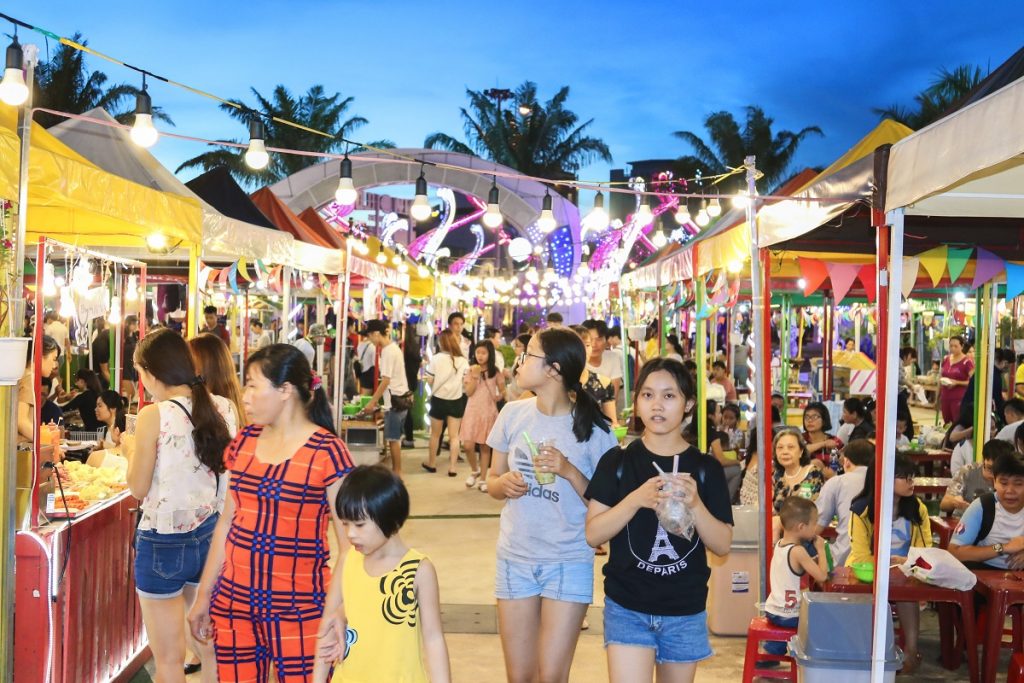 The event with more than 200 food booths and 100 shopping stands, along with countless side events at different time slots is bound to keep visitors entertained all night.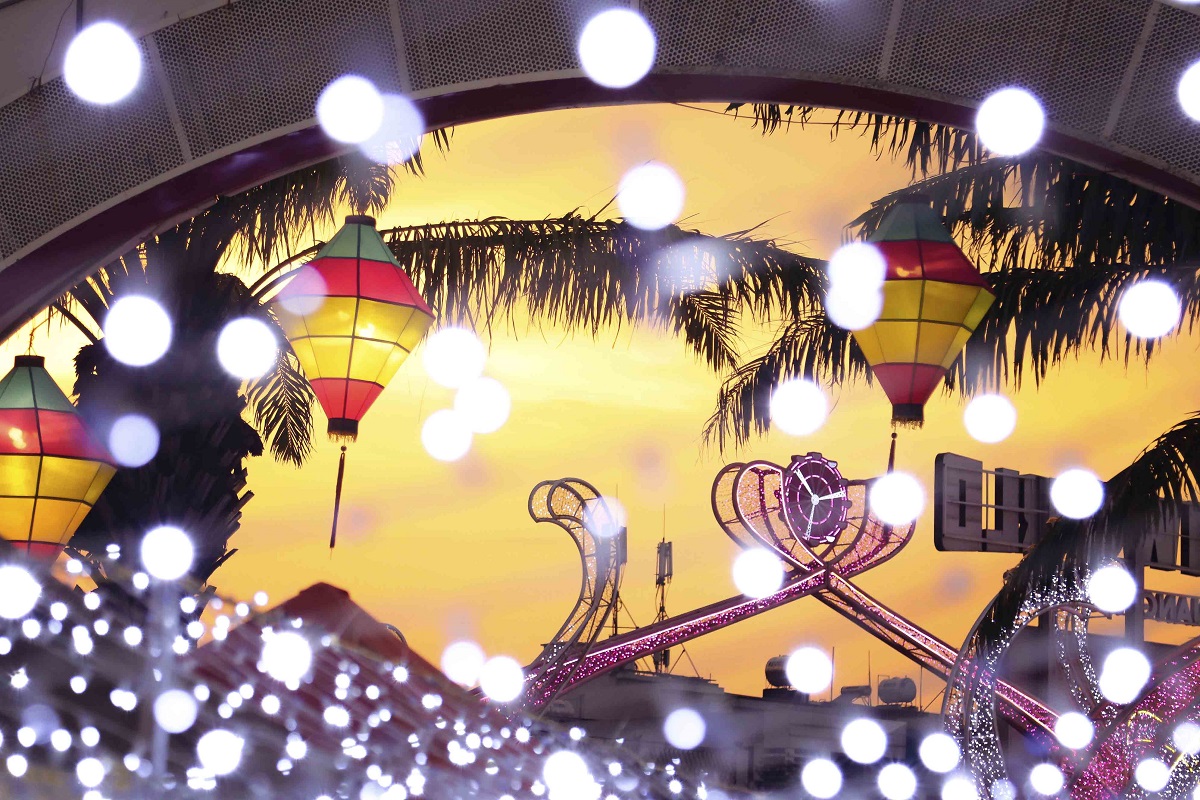 No worries about running out of good angles for photo check-in, since the whole Helio square will be transformed into a colorful street festival.
Strolling along the nicely lit streets, nod your head along to beaty tropical music, enjoying the superb taste of food from all over the world, picking some clothing items for your summer wardrobe…- you see, isn't this your long-expected summer indulgence?
Coming to the Food Festival during weekends, don't miss the chance to admire the masterful acts and taste the amazing dishes made by skillful top-notch chefs in 'Iron Chef' cooking class.
Eat to your full stomach, take photos and check out all the fun activities at the festival.
INTERNATIOAL LION DANCE FESTIVAL
Helio Center is proudly introducing the cultural beauties to foreign friends at the International Lion Dance Festival – as part of Helio Summer Festival. This will also be the awesome end to a rocking summer 2018.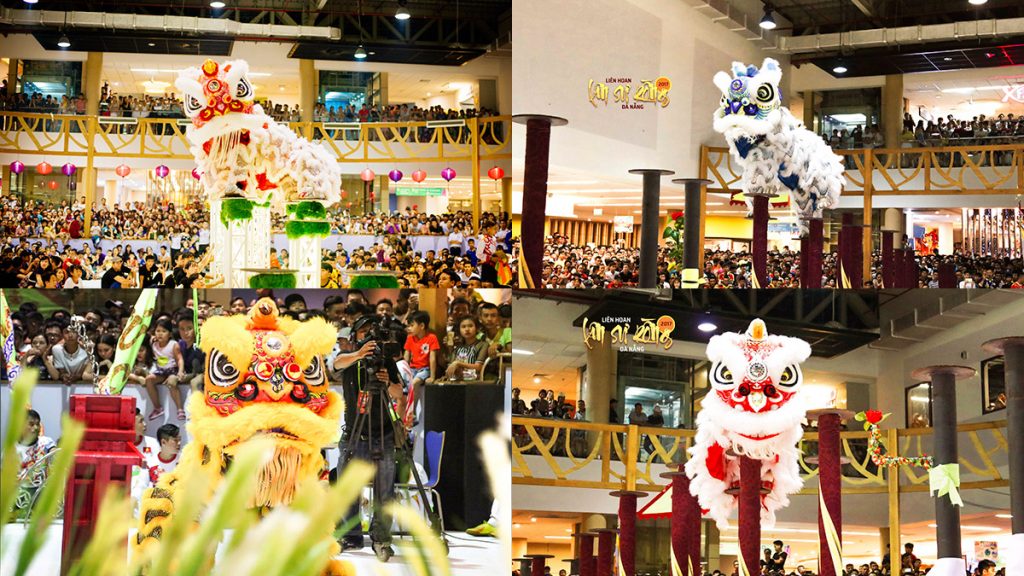 Following the success of Lion Dance celebratory event in 2017, end of summer 2018, Helio Center will hold an international Lion dance festival which unites 5 performing teams from China, Thailand, Malaysia, Singapore and Vietnam.
The Festival will be where the masters in traditional lion dance from all over South East Asia will compete and showcase the most spectacular moves.
International Lion Dance festival will last from 25th August to 25th September. It will feature the biggest lion dance competition, put on display the biggest lion dance demo and sees the come-together of traditional drum performance and lion dance from all over the world.
Go wild this summer every night at Helio Summer Festival – a fun-filled playground that will bring you unforgettable experience.
The Festival is held in sponsorship with Coca-Cola, Danang FantastiCity and with media support from Foody and Your Danang.
Nhi Cao – Brace yourself for a sensational festival on-end this April – HELIO SUMMER FESTIVAL 2018
Game Festival – 

Street Food Festival – International Lion Dance Festival – Beer and Grills Festival