Another support service for Japanese tourists in Da Nang
On the afternoon of 3rd March 2020, Da Nang Center for Tourism Promotion has signed the MOU with Sunrise Group Asia (hereafter Sunrise Da Nang) to improvise the assistance for Japanese tourists as well as collaborating in tourism promotional activities to Japan.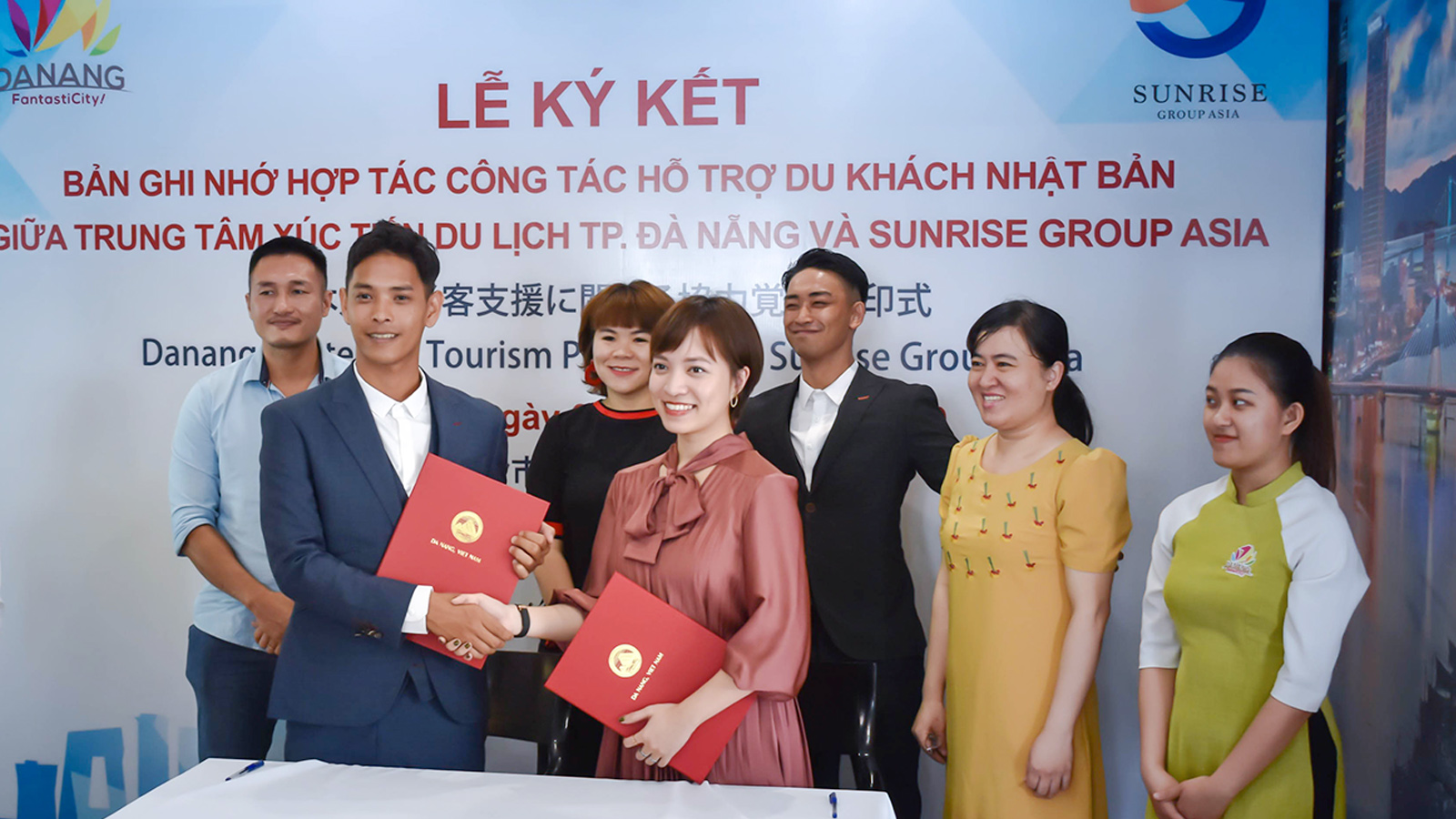 According to the MOU, Sunrise Da Nang will coordinate with Da Nang Support Center to better assist Japanese tourists if they request for help at any branches of the Center. Both sides will also constantly update tourism products and important notifications from the city to Japanese newcomers via official channels of Da Nang Fantasticity and Sunrise Da Nang.
Sunrise Da Nang commits to notify the Center the feedbacks of Japanese tourists, then enhancing the overall tourist services for the Japanese. Both sides intend to co-produce the guide books, Japanese version of Danangfantasticity website as well as the upcoming promotional actitvities of Da Nang tourism in Japan.
Sunrise Da Nang is established by two young Japanese, namely Kenta Kawano and Taiki Iida in order to aid Japanese tourists in Da Nang by offering a trustworthy and updated information source. Da Nang Center for Tourism Promotion expects that the collaboration with Sunrise Da Nang in tourist support will strengthen the image of Da Nang as a hospital and safe destination.
Japan is a vital source market of Da Nang with over 180.000 inflow tourists in 2019. The promotional action plan for this market currently focuses on FIT, young generation and families.
Luong Vy – Another support service for Japanese tourists in Da Nang 
Latest Posts