Activities on Lunar New Year – The Year of Rat 2020 in Danang
The spring is around the corner and the Lunar New Year is coming close. Known as the most important and significant occasion in Vietnam, Lunar New Year is always celebrated with lots of events and festivals for the local and tourists.
Let's have a look at the upcoming activities on Lunar New Year 2020 in Danang with Danang FantastiCity!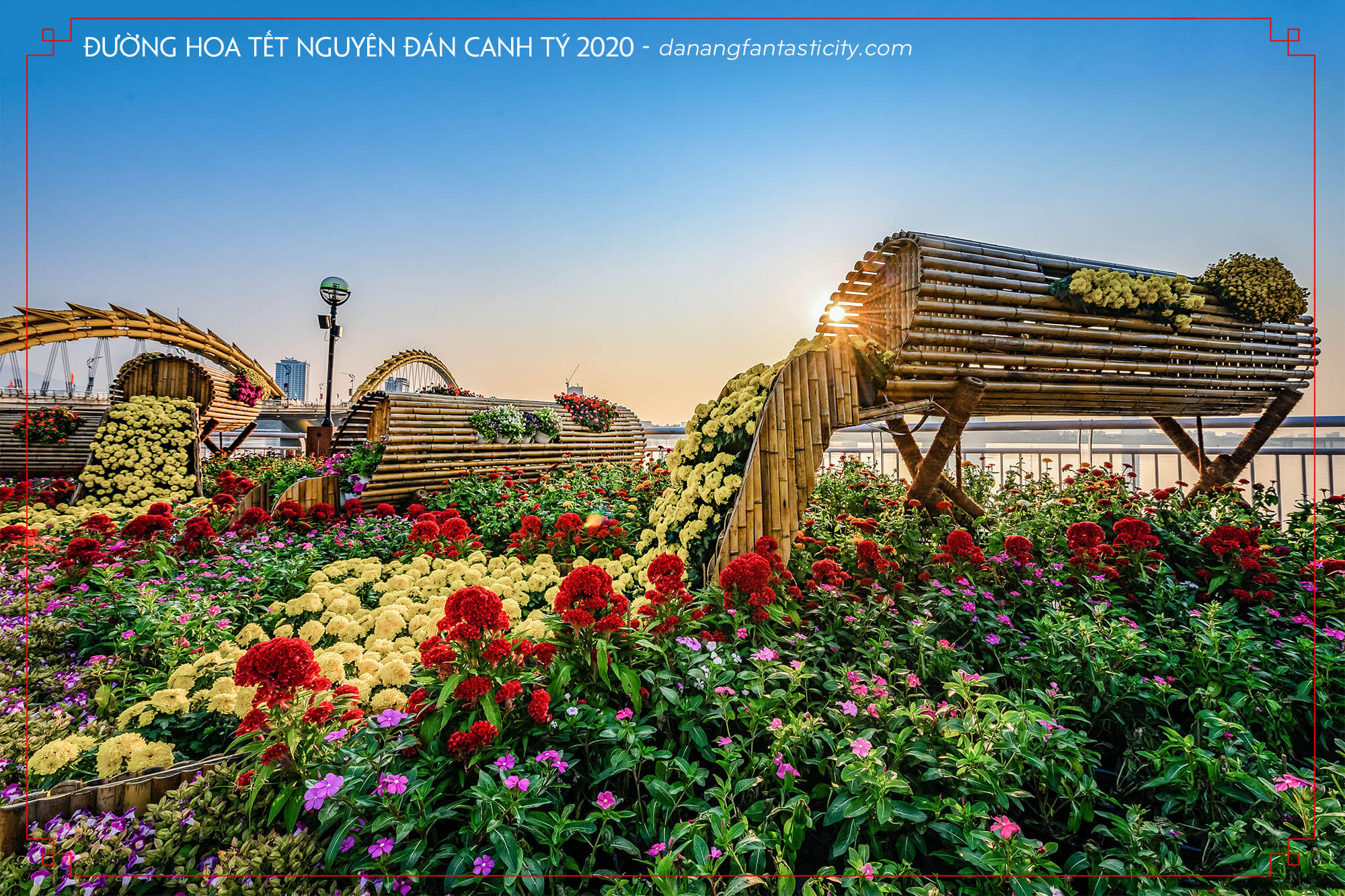 1. FLOWER AND LIGHTING ROAD; FLOWER FAIR AND TET MARKET
Tet flower road in Danang is absolutely a must see and check-in spot every Tet holiday in the city by Han river. To welcome the new year, Danang will carry on decorating the main streets with colourful flowers.
Time: January and February 2020
Address: on the two banks of Han River and the main spots of city center, 2/9 square.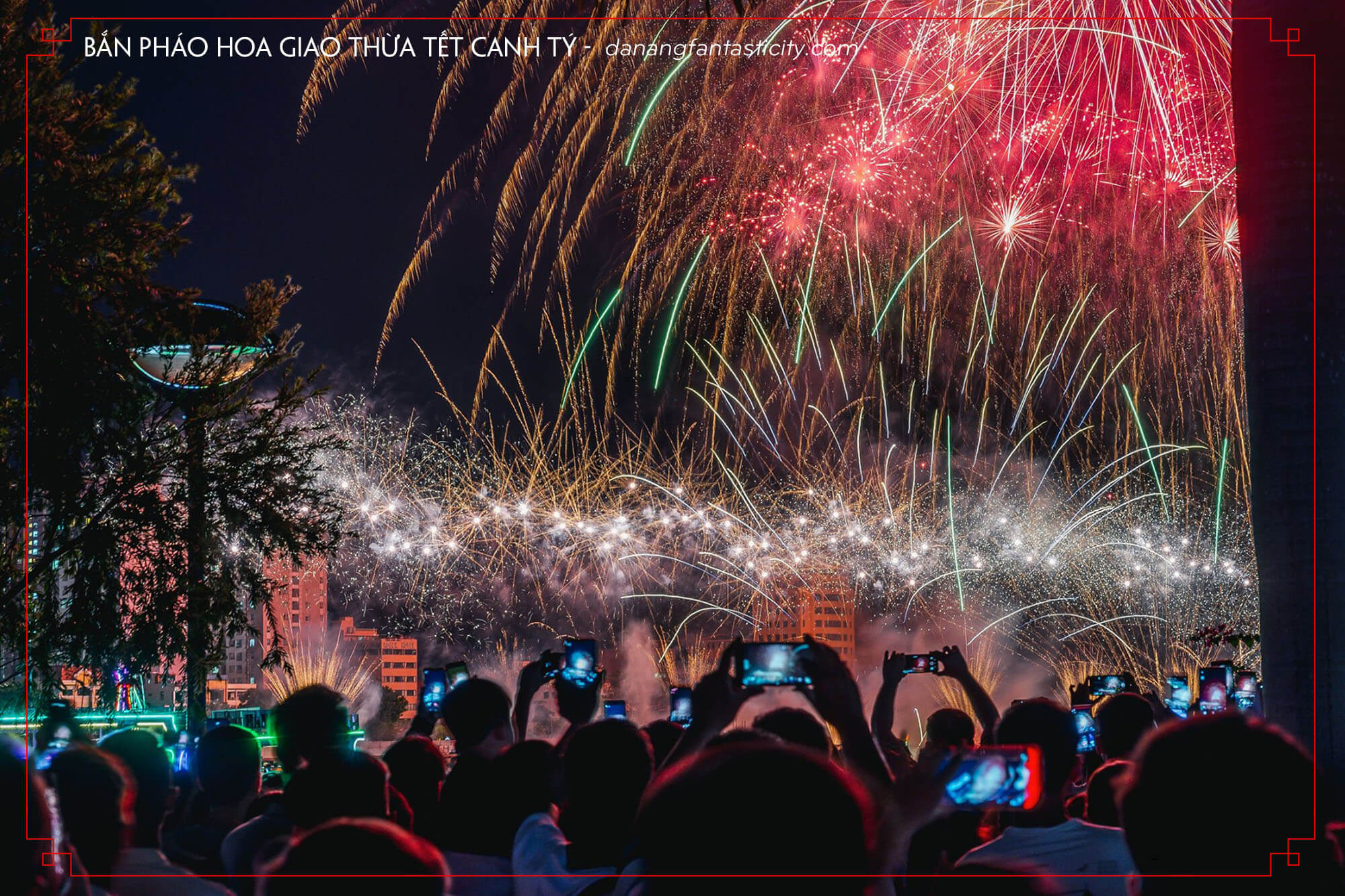 2. FIREWORKS ON LUNAR NEW YEAR'S EVE IN THREE LOCATIONS IN DANANG CITY
Starting time: 00h00 on 25th January 2020

Location:
Spot 1: on Nguyen Van Troi bridge (in between three districts: Hai Chau, Son Tra and Ngu Hanh Son).
Spot 2: in front of Adminstration Center of Lien Chieu District
Spot 3: the Administration Center of Hoa Vang district
Fireworks  on New Year's Eve in Da Nang is thw most worth-waiting event for any citizen and tourist every Lunar New Year. Walking around New Year's Eve streets and waiting for fireworks to welcome the New Year has gradually become a norm of Danang people.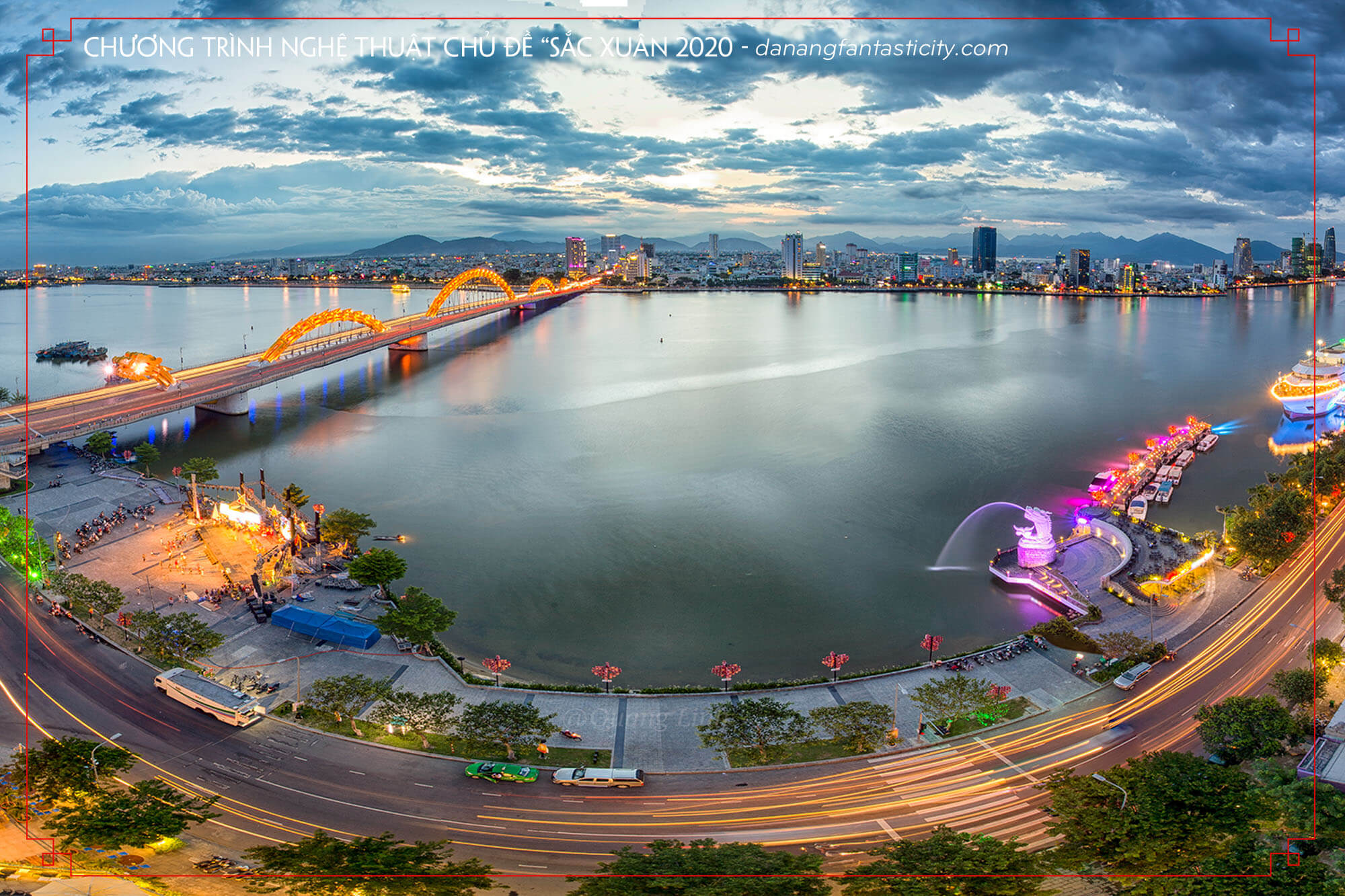 3. LIVESHOW "SPRING 2020" celebrate Lunar New Year 2020 and the 90th anniversary of the founding of the Communist Party of Vietnam.
The program organized by Trung Vuong Theater and Danang TV has been a special source of entertaiment for local people and tourists in this New Year of Rat 2020.
In addition, there are programs:
Documentary exhibition celebrating the 90th anniversary of the founding of the Communist Party of Vietnam and the Exhibition of Xuan Canh Ty Newspaper for 15 days before and after Tet Canh Ty.
Final of the "Art Talent 2020" Contest on January 28 – 29, 2020 (on the 4th and 5th of Lunar New Year) . Location: East Side Park of Dragon Bridge (Tran Hung Dao – Ly Nam De)
The show "Da Nang in Spring" on February 1, 2020 (Lunar New Year the 8th). Location: East side Park of Dragon Bridge (Tran Hung Dao – Ly Nam De).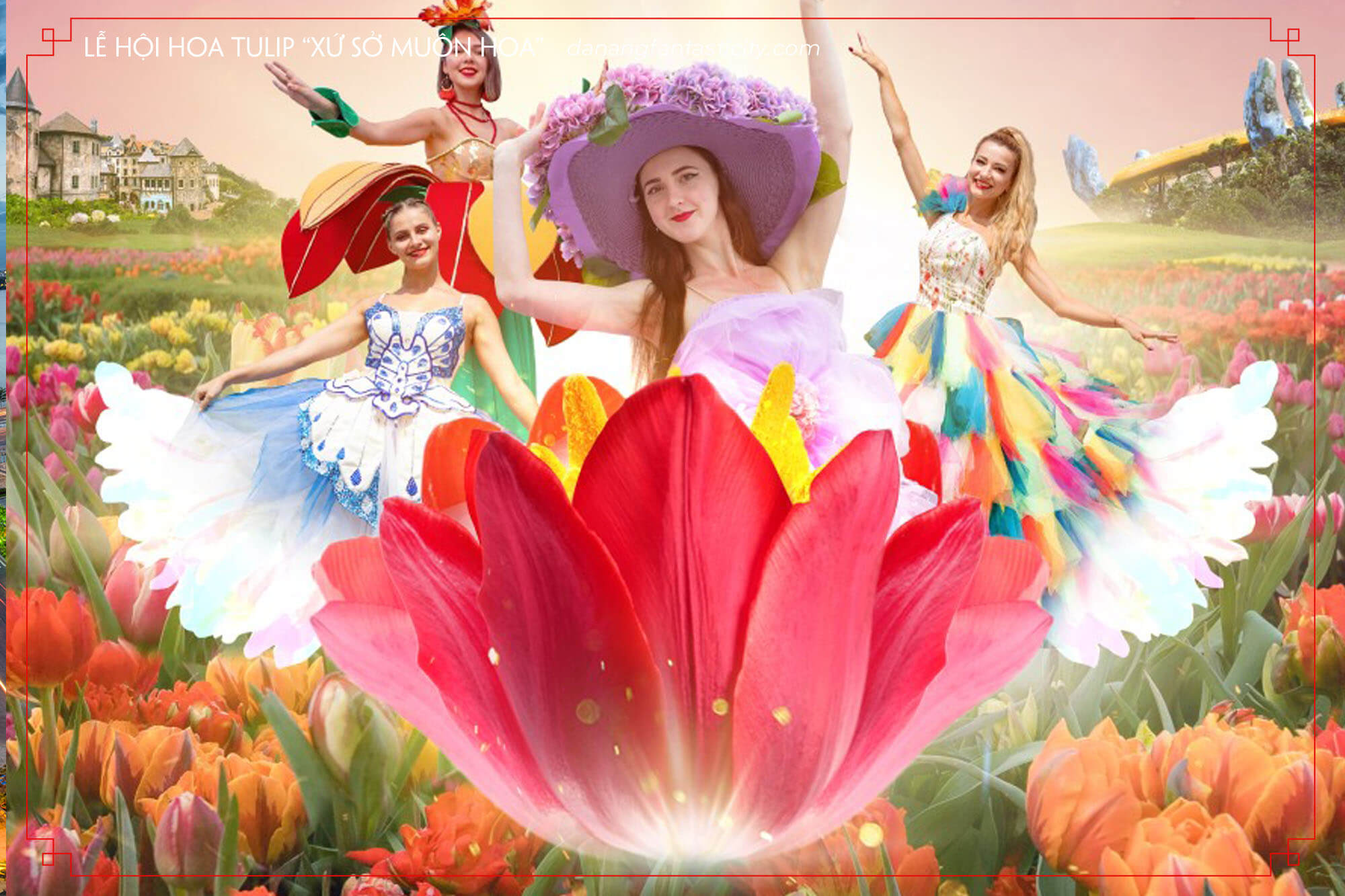 7. TULIP FLOWERS FESTIVAL: THE LAND OF FLOWERS
Time: January 20 – March 31, 2020
Location: Sun World Ba Na Hills
This Tet, Sun World Ba Na Hills will let visitors explore a huge festival with vibrant flower mats in the garden Le Jardin d'Amour which is made up of 1.5 million tulips with 57 rare world-known varieties; The garden with thousands of rose with more than 54 species of roses in Happy Garden.
Impressive art performances in the Land of Flowers with daily performances from 09:30 to 15:00 at Du Dome Square and Le Jardin d'Amour Garden Theater.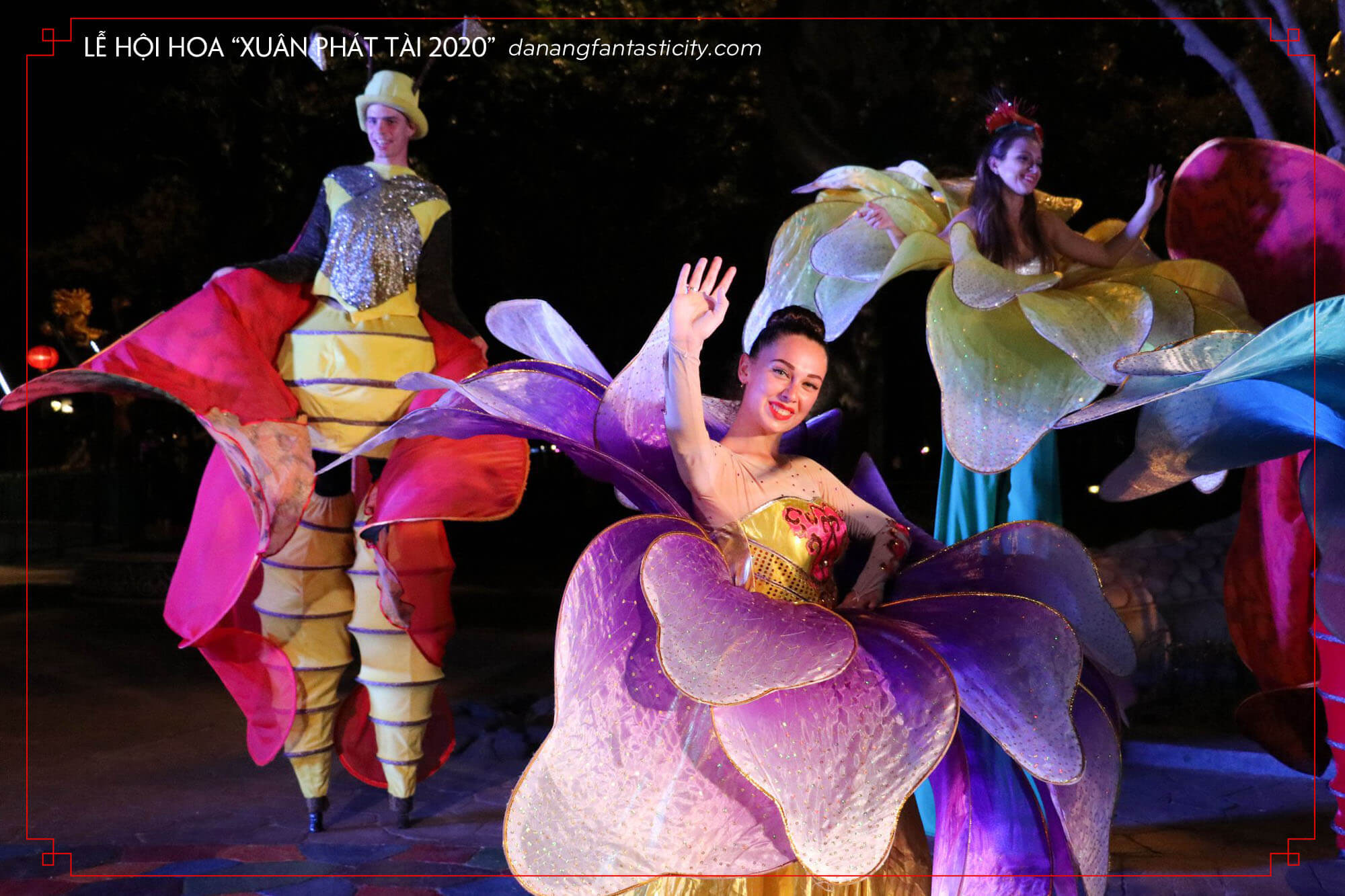 8. FLOWER FESTIVAL "THE PROSPEROUS SPRING 2020"
Time: January 25 – February 1, 2019
Location: Sun World Danang Wonders
To start New Year, the Spring Festival with the theme "2020 Spring Festival" will officially take place from January 25 to January 1 (ie. from the 1st to the 8th of the Lunar New Year) right at Sun World Danang Wonders.
9. FESTIAL THE GOD OF WEALTH
Time: 26 – 28/02/2020
Location: Nui Than Tai hot springs park
The festival takes place to give visitors a unique spiritual space to pray for peace and prosperity in the new year and recreate the activities of an old Tet to let visitors get unforgettable experiences in Nui Than Tai hot springs park during Tet holiday in Danang city.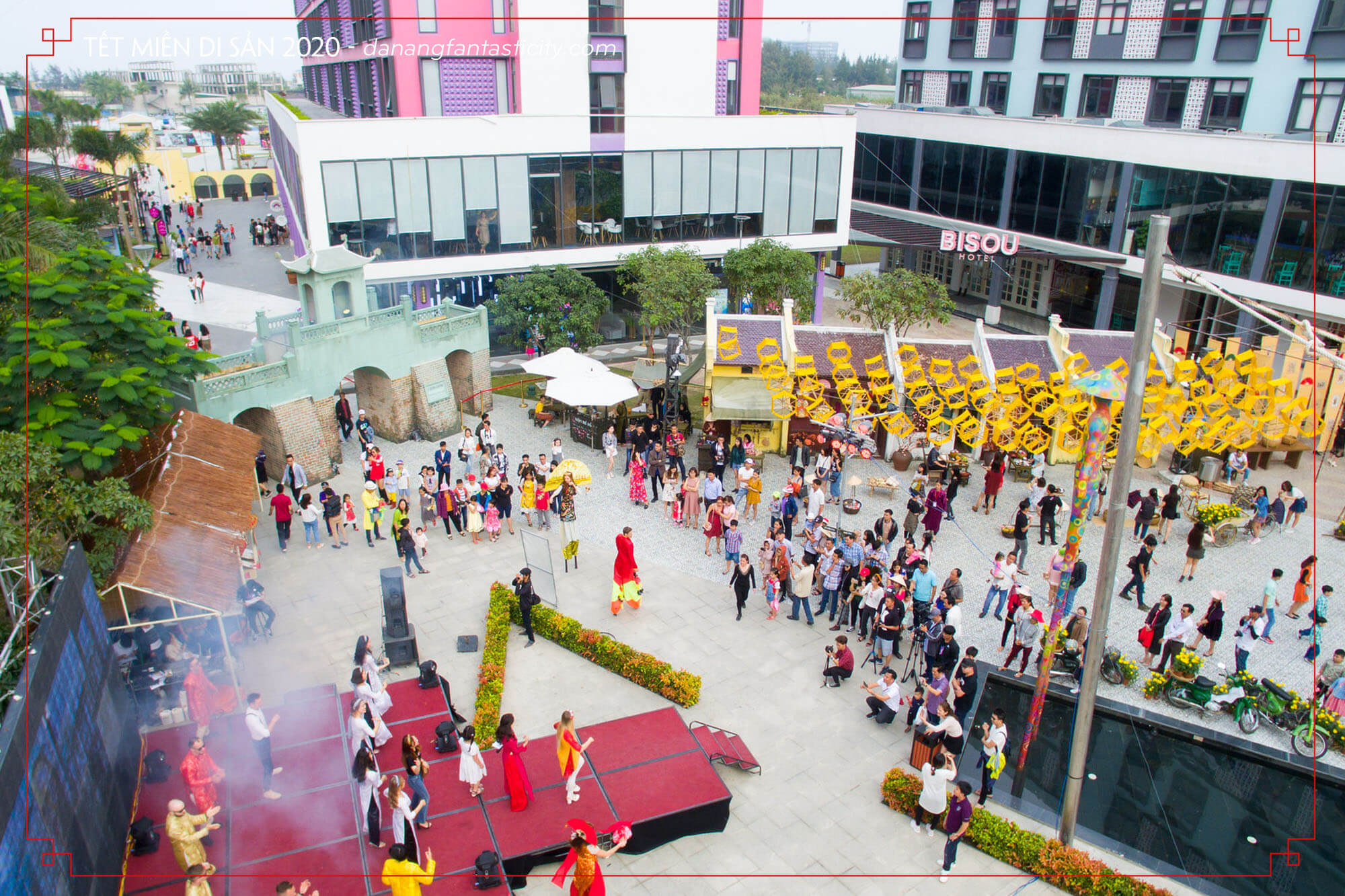 10. THE TET OF HERITAGE 2020
Time: January 15 – February 20, 2020
Location: CocoBay Entertainment and Tourism complex
Do the hustle and bustle of Tet holidays in urban areas make you want to escape from the city life and focus on traditional customs, games and folk activities?
Rediscover the old Vietnamese New Year at TET of Heritage is just available at Cocobay – where people and tourists could return to their childhood and immerse in the atmosphere on New Year's day with a strong taste of homeland.
Note down not-to-miss activities on the New year of Rat at the Tet of Heritage Festival: Lost in giant heritage models; Admire the cultural activities; Immerse yourself in fun folk games; Enjoy delicious dishes on Tet holiday.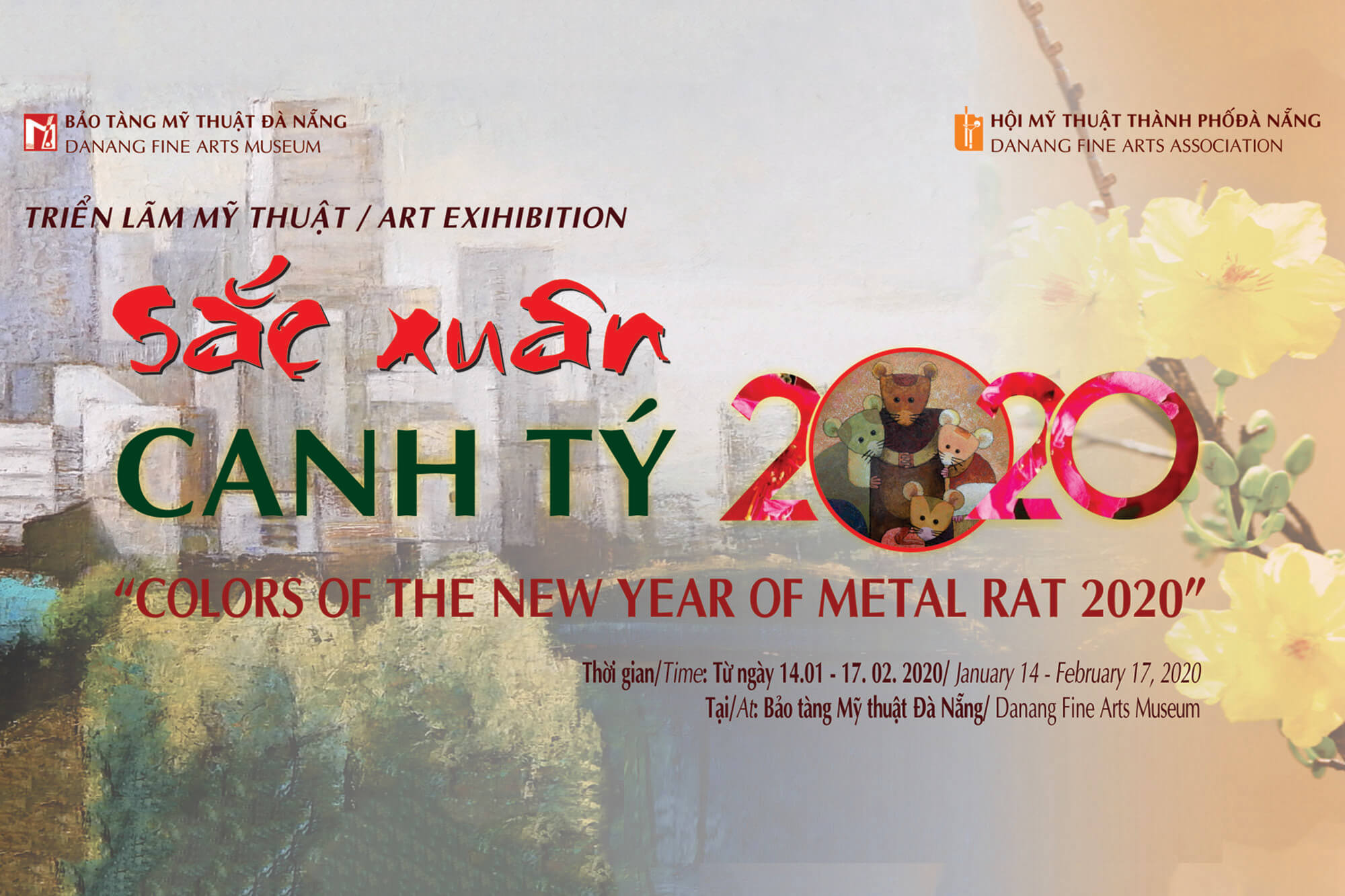 11. EXHIBITION "SPRING – THE YEAR OF RAT 2020"
Time: January 14 – February 8, 2020
Venue: Danang Fine Arts Museum – 78 Le Duan, Thach Thang ward, Hai Chau district, Danang city.
The exhibition introduces 40 works by artists and 50 paintings by children from Da Nang city with the theme of spring and zodiacs in the year of the Rat 2020.
PROMOTION 01/2020: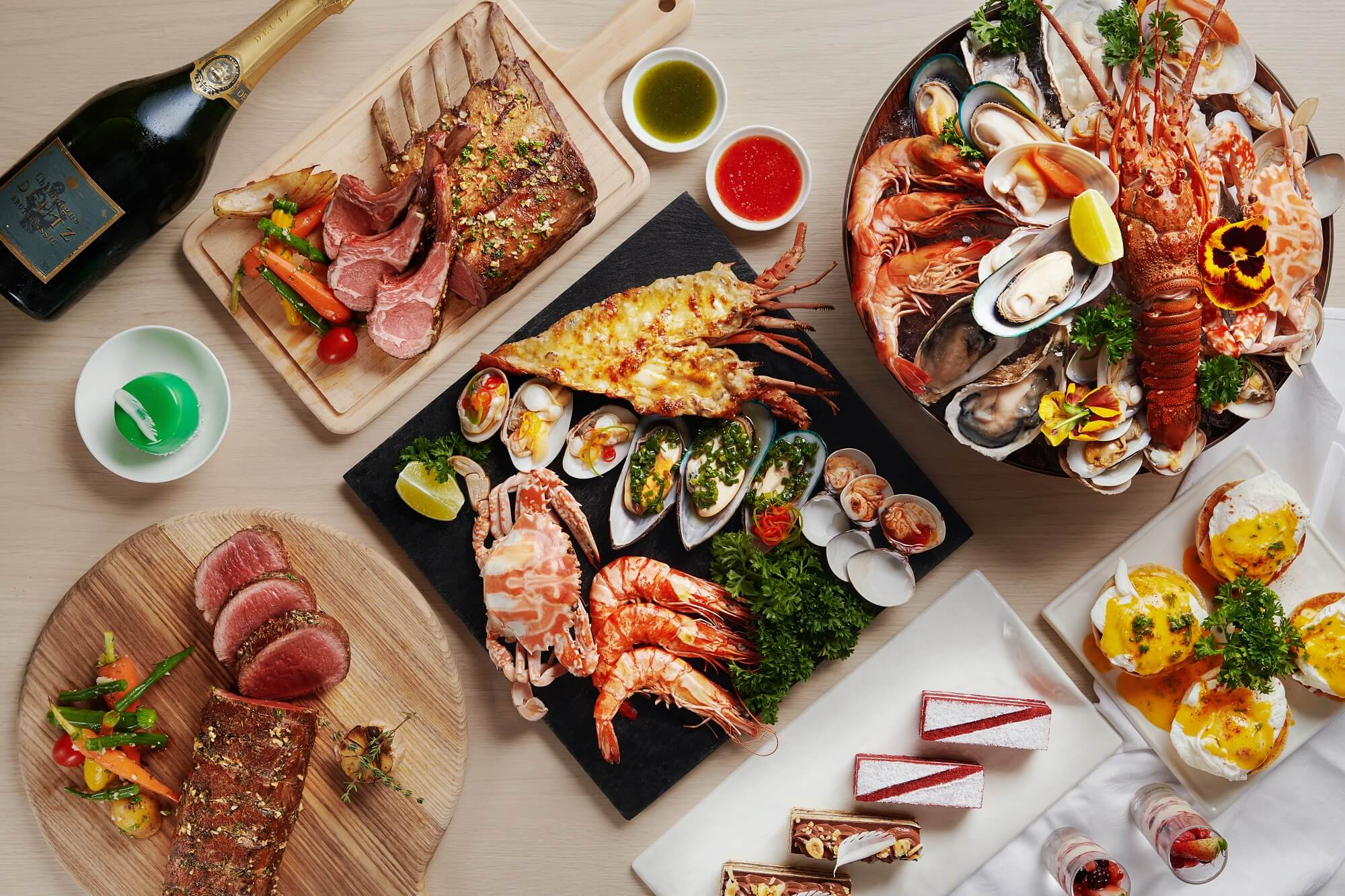 Sunday Brunch (19/02) At Sheraton Grand Danang Resort
Dive into the weekend in style at our Sunday brunch! Sit back, relax and enjoy an endless feast including egg benedict, Sunday roast, BBQ delights, curry station and free-flow champagne whilst our DJ plays the coolest beats. Once you've had your fill, pop on over to the infinity pool and soak up the last of the evenings sun.
Time: 12:00 PM-3:00 PM, 19 January, 2020 at Table 88
Location: Sheraton Grand Danang Resort | 35 Truong Sa, Hoa Hai Ward, Ngu Hanh Son District | T 84 236 3988 999 | E danang.fbco@sheraton.com
Lương Vy – Activities on Lunar New Year – The Year of Rat 2020 in Danang