Starting from the need to connect the landscape from Marseille station to Thien tha‌i garden and Le Jardin D'Amour flower garden of Ba Na Hills tourist area (Da Nang), the Golden Bridge has become a global phenomenon of Vietnamese tourism. Male. And it's no coincidence that the Golden Bridge – Ba Na Hills was voted by the US news site – Insider as one of the 28 most beautiful bridges in the world.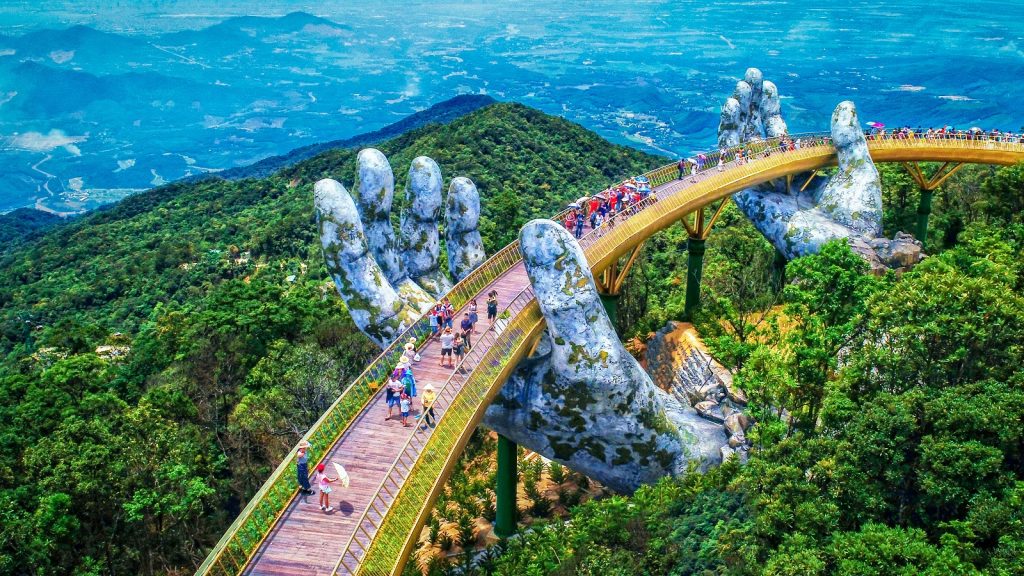 Located at an altitude of 1,414 m above sea level, Cau Vang is designed extremely impressively, drawing an enchanting route in the middle of the sky, nearly 150 m long. The Golden Bridge becomes an extremely attractive check-in place because the experience of walking on the clouds is so wonderful at the moment when it opens to welcome tourists.
The Golden Bridge is supported by huge stone hands on Ba Na Mountain, Da Nang – the latest pedestrian bridge published in the world. With views of the mountains, green and lush landscapes. The bridge takes less than a year to build and complete.
The attractiveness of the Golden Bridge is growing, not only in Vietnam but also attracting much attention from international netizens. After many architectures were created, Ba Na Hills suddenly created a unique highlight floating in the sky. A new and impressive building deserves to be listed in the newest tourist attractions in Danang.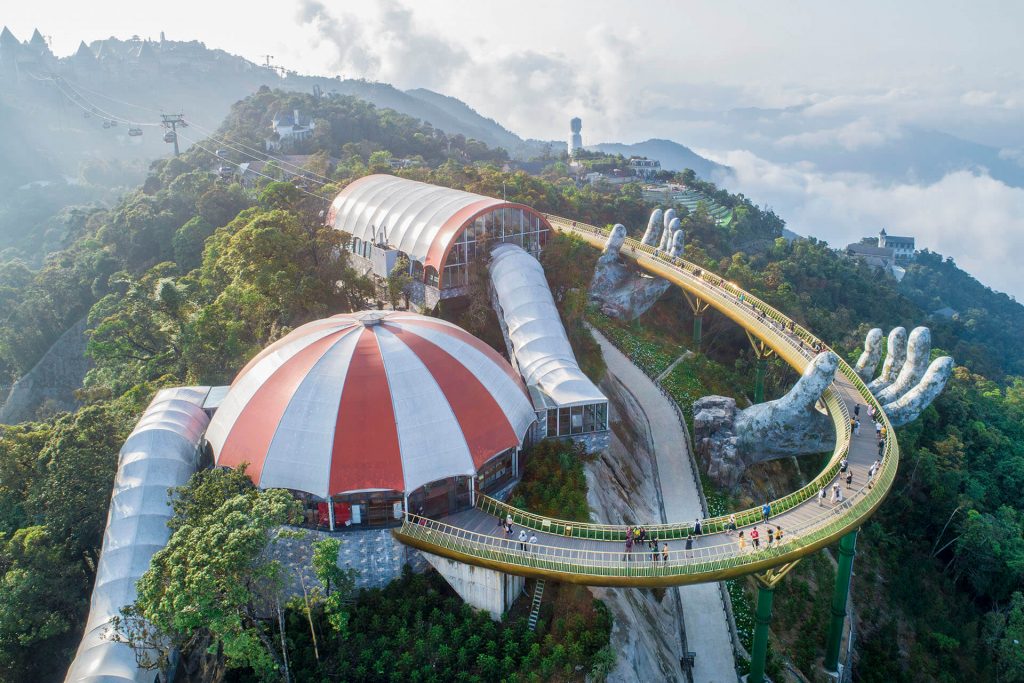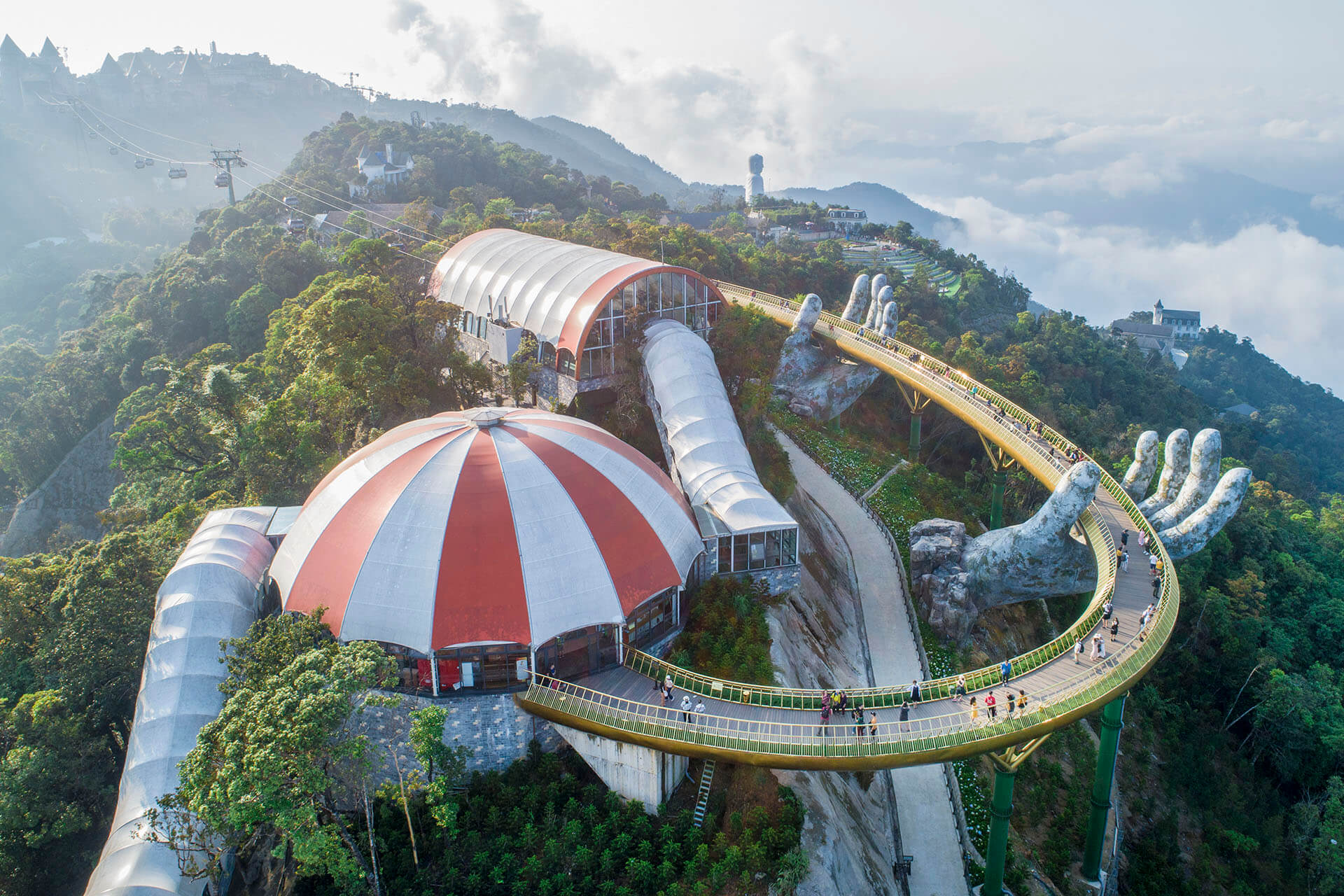 Thanks to the unique architecture, Golden Bridge is highly appreciated in the eyes of architects, even ranked on par with Langkawi Sky Bridge (Malaysia) – one of the voted bridges with unique and impressive design. The world's greatest statue of length and height.
Besides, the Golden Bridge has been praised by many foreign news sites and travel magazines such as Time, CNN and The Guardian as the most famous pedestrian bridge in the world.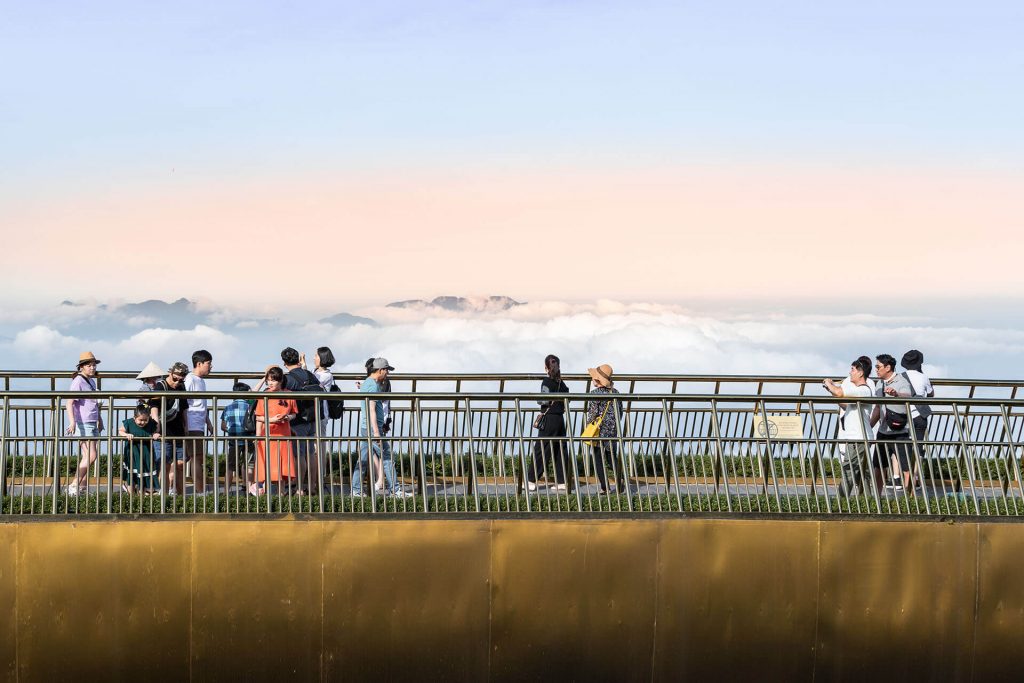 In addition to the Golden Bridge, many world bridges are honored as: Helix (Singapore); Pont Alexandre III (Paris, France); Ponte Vecchio, Florence (Italy); Tower Bridge (London, England); Trift Bridge (Switzerland); Sydney wharf (Australia); Glacier Skywalk glass bridge, Alberta (Canada); Golden Gate Bridge, California (USA) …
— Danang Fantasticity —
Latest Posts