Tourism Stimulus Promotion of Da Nang at Ho Chi Minh City Tourism Fair 2020
Thua Thien Hue – Da Nang – Quang Nam – Quang Binh destinations of the beach and the world heritages
Time: From July 16 – 19, 2020
Location: Booth 02, Le Van Tam Park, District I, Ho Chi Minh City
Within 04 days from July 16 – 19, 2020, Da Nang Department of Tourism cooperates with Department of Tourism in Thua Thien – Hue, Department of Culture, Sports and Tourism of Quang Nam Province, Department of Culture, Sports and Tourism of Quang Binh along with tourism businesses in Quang Binh, Hue, Quang Nam and Da Nang part take in Ho Chi Minh city Tourism Fair. There are a few tourism businesses from Da Nang, namely Danang Golden Bay Hotel, Vitraco, D2 Tour Company, Vietnam Railways Trade Union Services and Tourism Company in Da Nang (Viratour), Minh Toan Galaxy Hotel, Nguyen Hien Dinh Tuong Theater….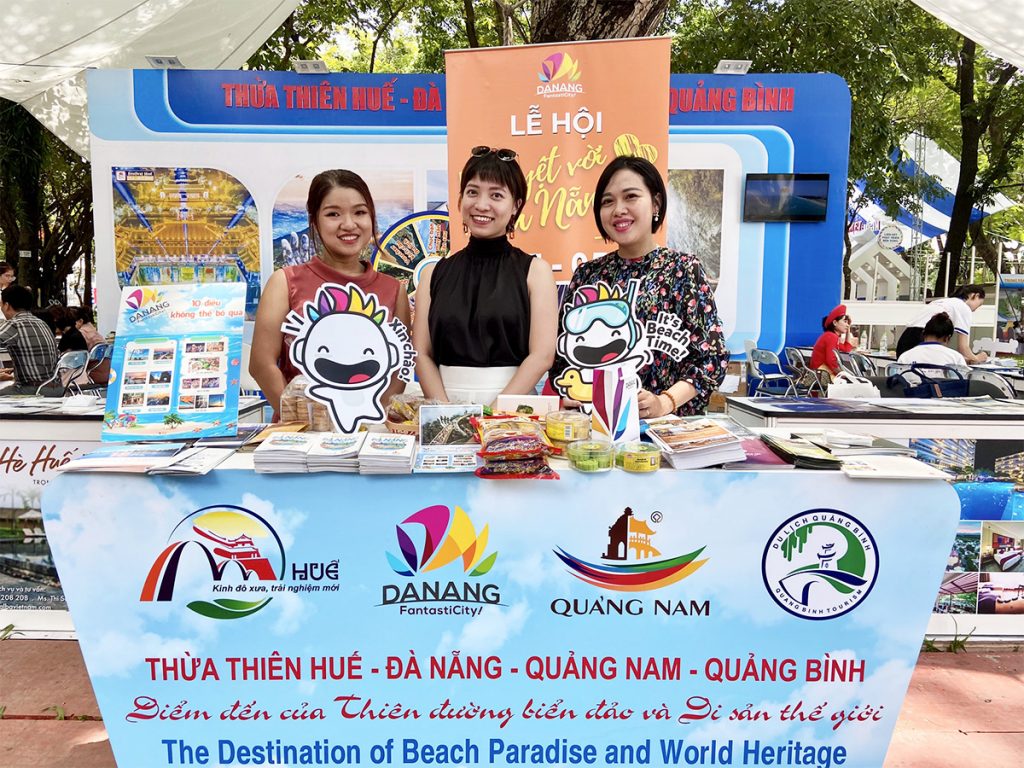 In 2020, Ho Chi Minh City Tourism Fair is organized in conjunction with the International Food Festival gathering more than 150 stalls from 50 provinces and cities across the country; tourism businesses, accommodation, transportation, services and nearly 50 Vietnamese and international food stalls. The festival is expected to welcome nearly 200,000 visitors. This is a golden opportunity for participating localities to introduce tourism stimulus packages to domestic and foreign tourists, especially from Ho Chi Minh City, the Southeast Vietnam and the Mekong Delta amid the 'New normal' status has just been set.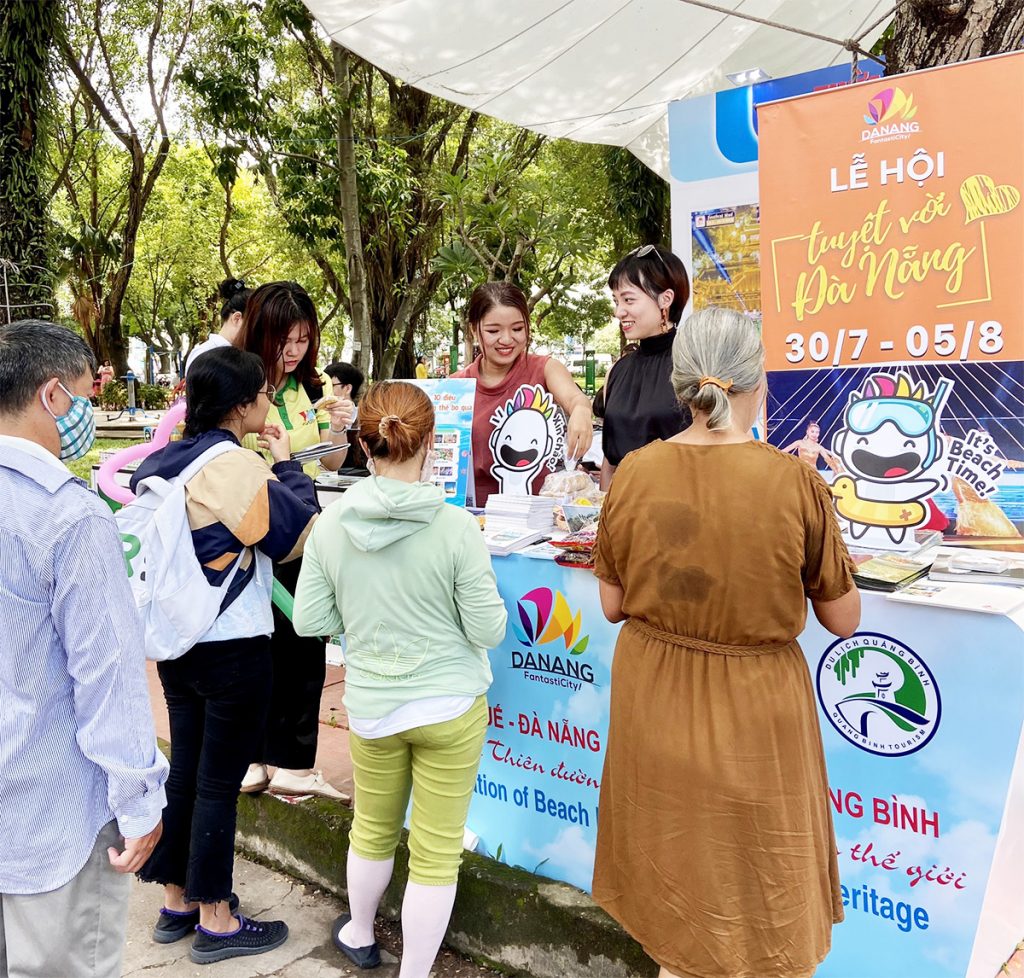 The booth of 04 localities Thua Thien Hue – Da Nang – Quang Nam – Quang Binh at position 02, focusing on introducing new tourism products, stimulus programs, tourism events of 4 localities in 2020. In addition, tourism businesses in Thua Thien Hue, Da Nang, Quang Nam and Quang Binh also distributed tourism stimulus packages and vouchers at the fair in the aim to raise tourist arrivals to the Central Coast.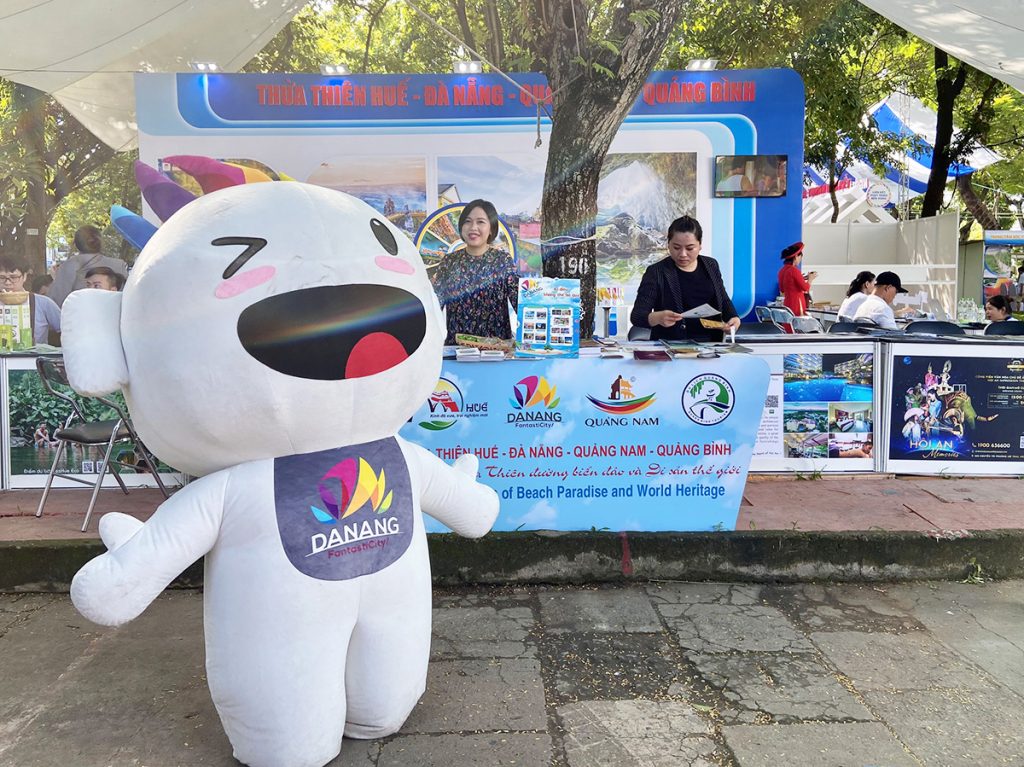 During the Ho Chi Minh City Tourism Fair, Union of Tourism Associations in Ho Chi Minh City, Da Nang, Nha Trang, Ha Giang, … hold the Conference to connect Vietnam tourism strength on July 18, 2020 at Adora Building, Tan Binh District, Ho Chi Minh City with the participation of over 500 travel agencies and tourism businesses across the country.
The three provinces of Thua Thien Hue, Da Nang and Quang Nam, as the Diamond Sponsor of the Conference, had a 30-minute introduction about stimulus programs, new tourism products and highlights of 03 localities Thua Thien Hue – Da Nang – Quang Nam.
For more than a decade, the three localities of Thua Thien Hue – Da Nang – Quang Nam have collaborated and connected each local's unique and valuable tourism products into a series of services in the "Three localities – one destination ", becoming a typical model in cooperation and promotion of tourism among localities. Accordingly, due to the impact of the global epidemic from February 2020, strengthening of connectivity in product development and promotion of 'safe and hospitable' destinations has been actively implemented, offering tourists numerous attractive and high-quality tourist products and services at preferential prices in order to restore the domestic market and prepare for the promotion and recovery of international tourist markets when the time is right.
DA NANG CENTER FOR TOURISM PROMOTION
Latest Posts