Free medical masks for tourists travelling to Da Nang
In order to ensure a safe and friendly environment for tourists coming to Da Nang, before, during and after Lunar New Year holiday,  Da Nang Visitor Center will assist visitors to the city to ensure their fulfilling holidays, especially with the current situation of Corona virus.
Free medical masks for tourists
In order to prevent and control the spreading of Corona virus, Da Nang Visitor Center will provide free medical masks for visitors travelling to Danang.
The supplying of free mask is operated at : Da Nang Visitor Center office -108 Bach Dang and two Visitor Information Centers in Arrival Hall, Domestic Terminal and Arrival Hall, International Terminal – Da Nang International Airport.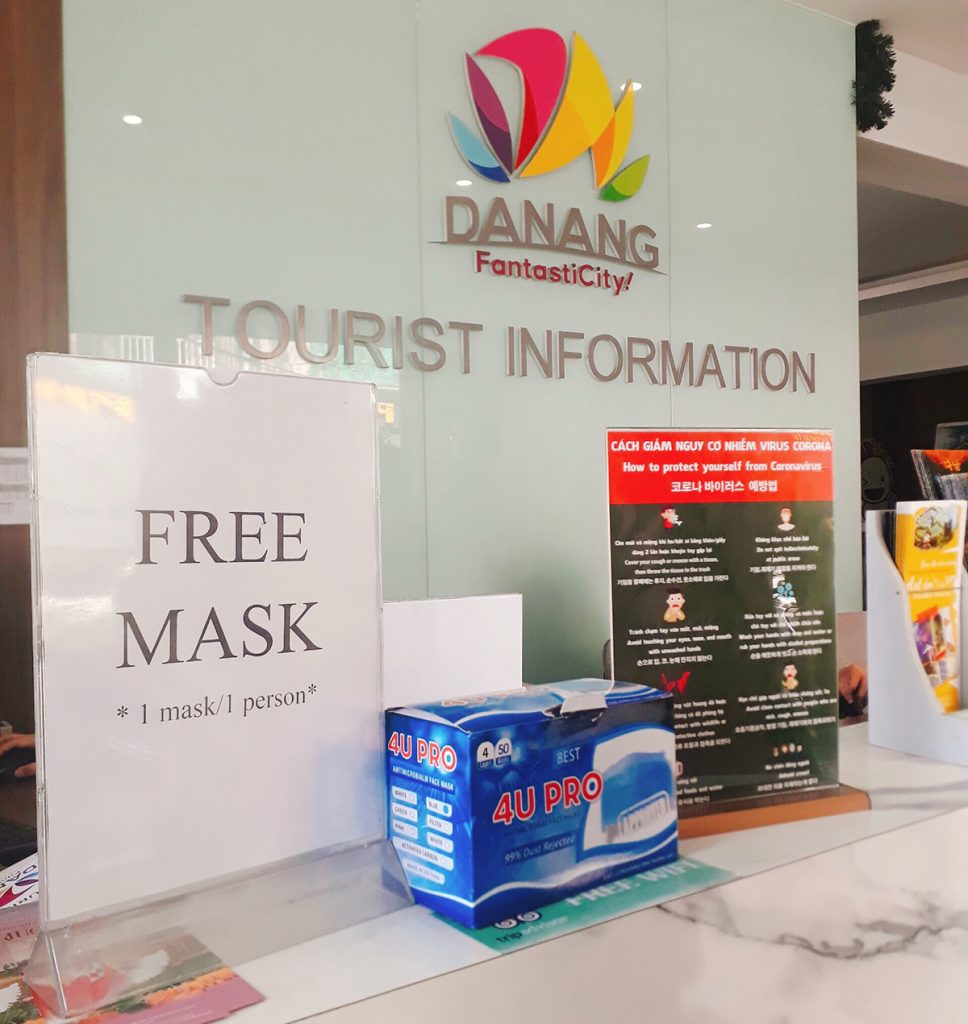 When stopping by Da Nang Visitor Center at one off these three locations , besides information of Da Nang tourism and free maps and brochures, each visitor will receive one free medical mask. Hand sanitizers will also be available at these locations.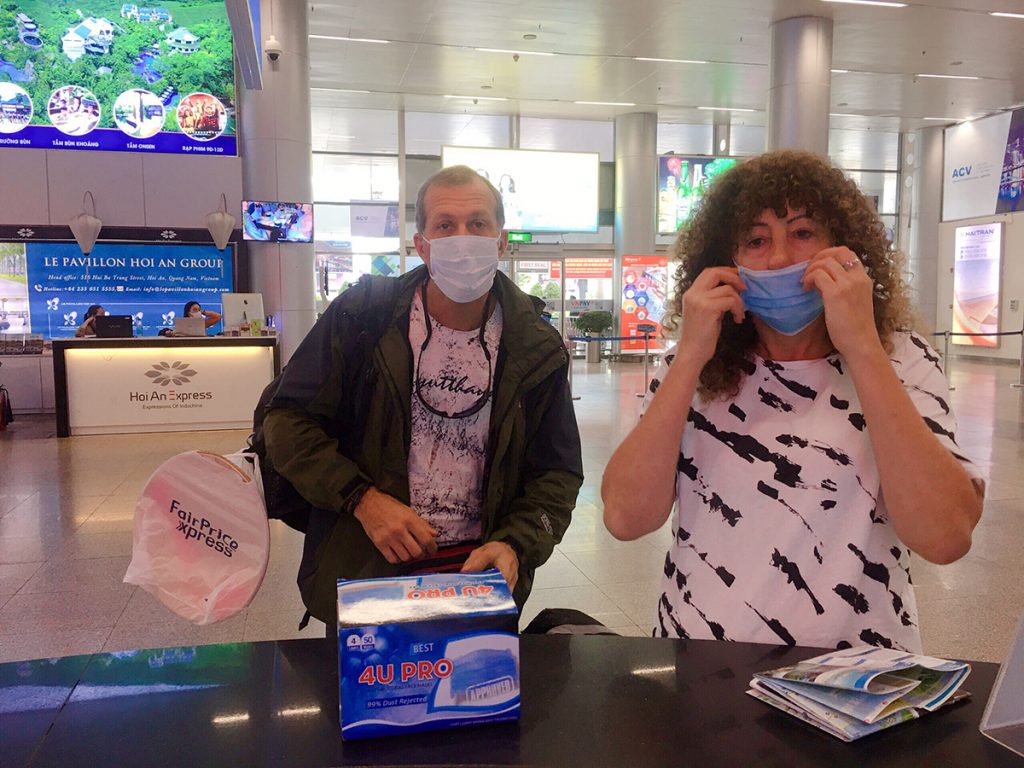 This is also action of Da Nang Department of Tourism to help tourists who find difficulty in buying medical masks travelling during this period of time.
Supporting visitors anytime, anywhere
Typically is the case of a senior traveler getting lost and forgetting his hotel. On January 29 (5th January in Lunar New Year), an American tourist named Leibson Sidney Alan (64), suffering from Alzheimer disease (Alzheimer disease is a cause of memory loss that seriously affects the brain and creates difficulty in daily life), which disabled him from remembering his hotel address.
Da Nang Visitor Center (hereinafter referred to as the Center) collaborated with the City Immigration Police to find a hotel near the center for Mr. Leibson to spend the night, and at the same time pushed all attempts to find his hotel. After 10 hours, the center specialists found the hotel information and brought the traveler safely back to his hotel.
On the same night of the 5th day of the Lunar New Year, another tourist of Latvian nationality was drunk while operating a motorbike, discovered by local people and informed the Center for assistance. Upon receiving the news, the Center was immediately available; but because he was so drunk, he could not remember the hotel address. To ensure the safety of the tourist, the Center has arranged accommodation for him to stay overnight and stored his personal things (motorbikes, mobile phones…_
On the morning of January 30, the tourist came to receive his properties and send his sincere thanks to the Center.
With the complicated situation of acute respiratory infections caused by new strains of Corona virus in China and some countries and territories around the world, the beautiful actions of the Da Nang Visitor Center has contributed to creating safe and friendly tourism environment for tourists coming to Da Nang.
DANANG VISITOR CENTER
Address: 108 Bach Dang Street, Hai Chau District, Danang City
Tel: 02363550111 – Fax: 02363863399
E-mail: visitorcenter@danang.gov.vn
Website: www.danangfantasticity.com
–Bình Phan–
Latest Posts