DANANG TOURISM INTRODUCTION PROGRAM IN JAPAN 2022: RECONNECTING AND STRENGTHENING THE EXCHANGE OF VIETNAMESE-JAPANESE VISITORS. 
Danang tourism introduction program in Japan took place on September 21, 2022, at Ryuguyo Spa Hotel Mikazuki, Kisarazu City, Chiba Prefecture, Japan. The program was hosted by the Department of Tourism of Danang City, associated with Mikazuki Group, Japan, to organize to promote the Danang destination. Which, the main point was to focus on discussing open-door policy, implementing cooperation agreements and introducing new tourism products.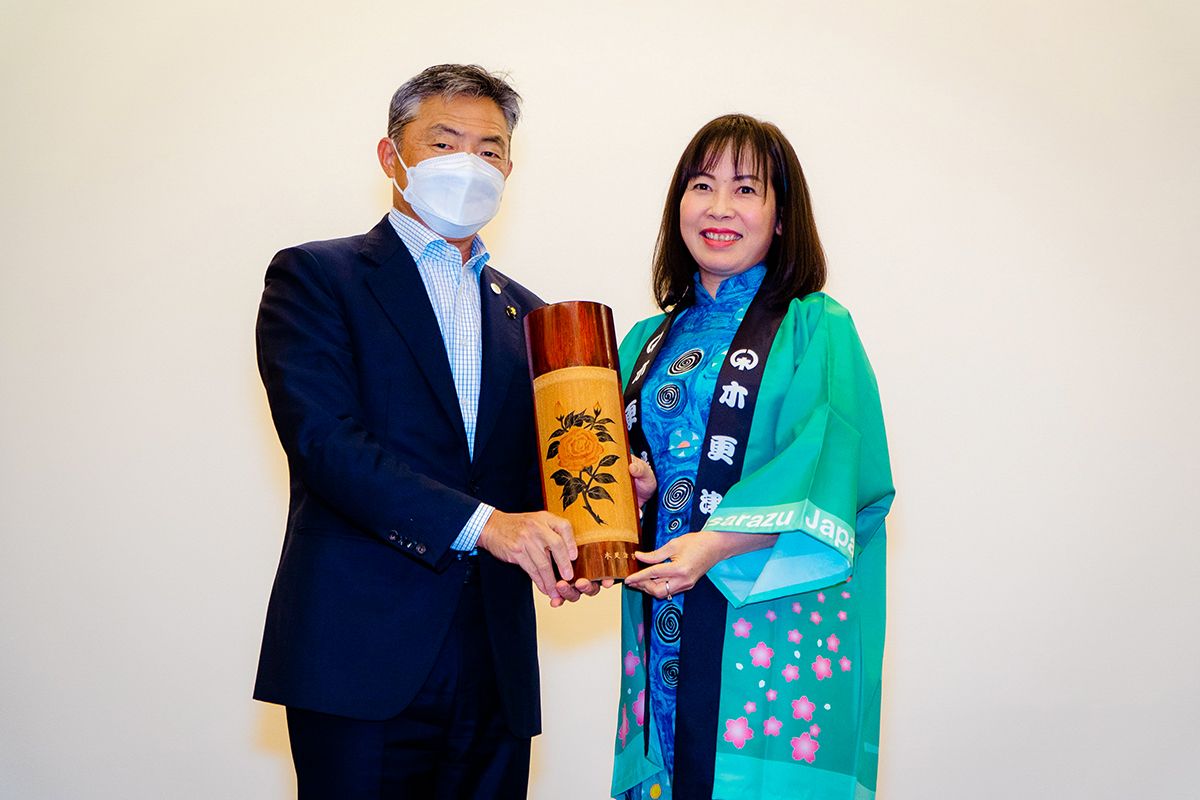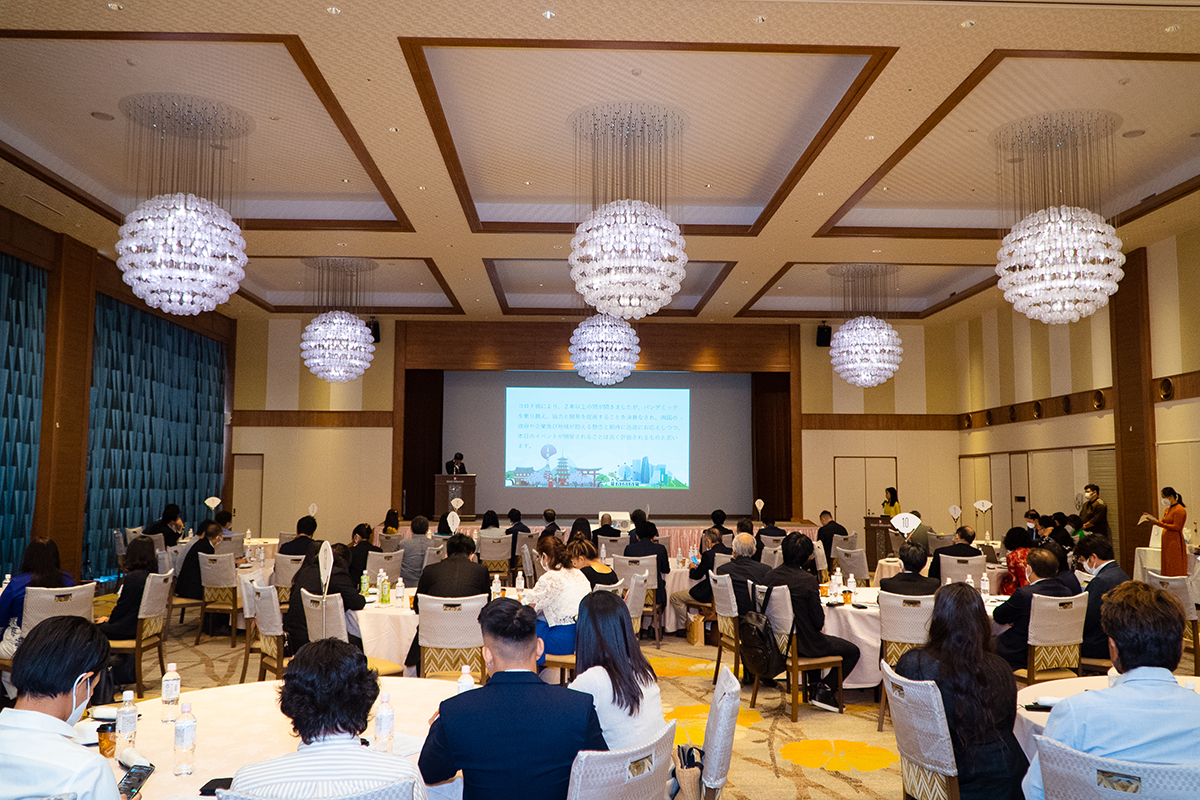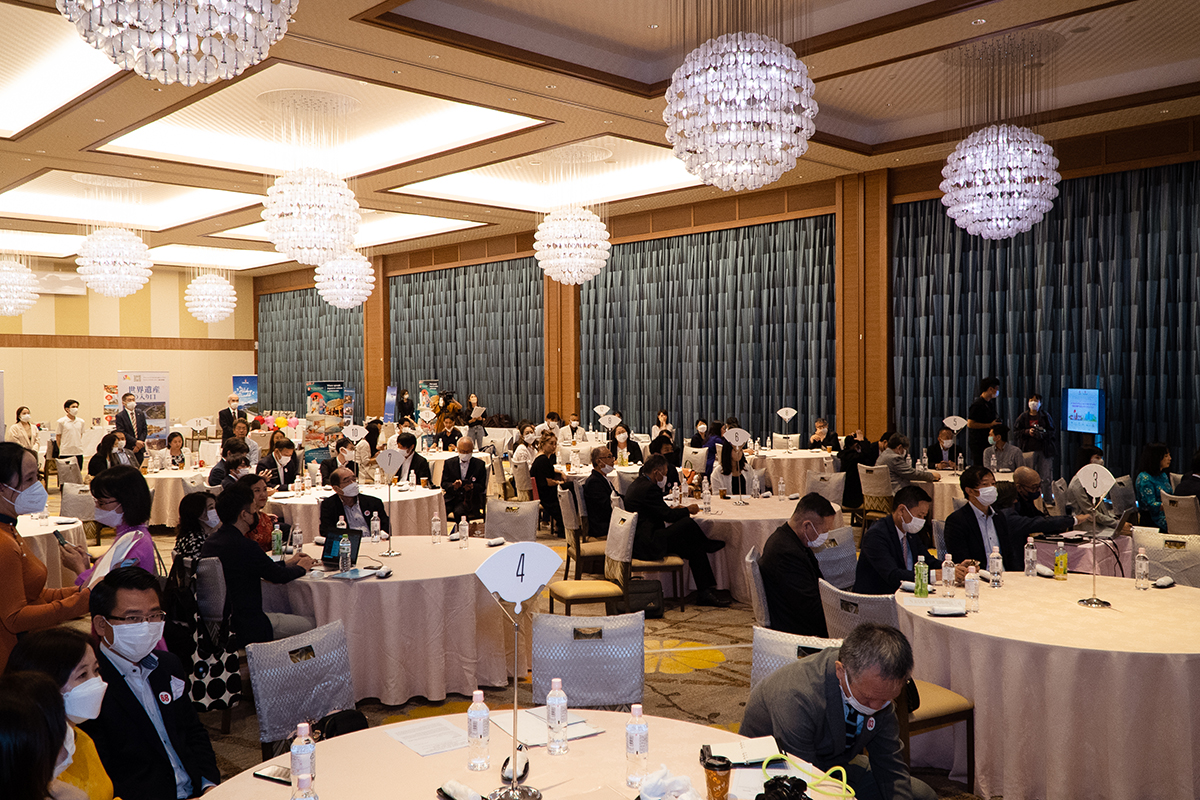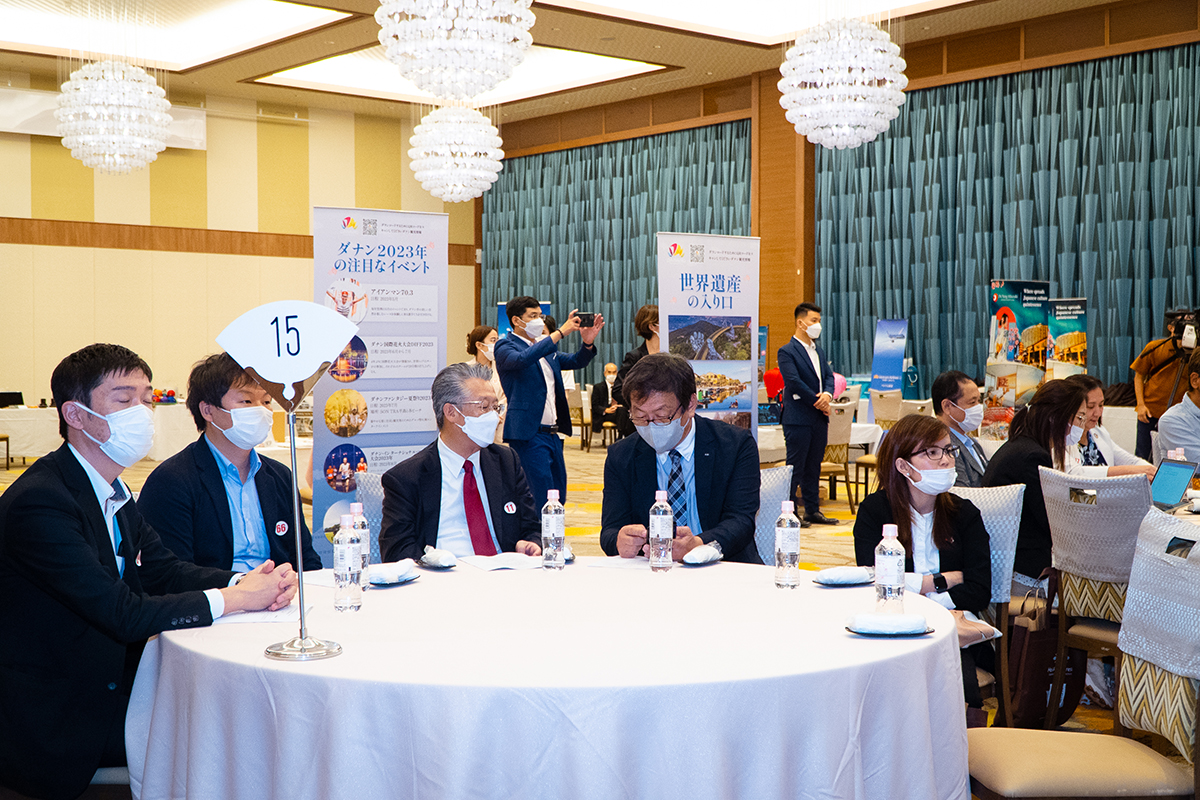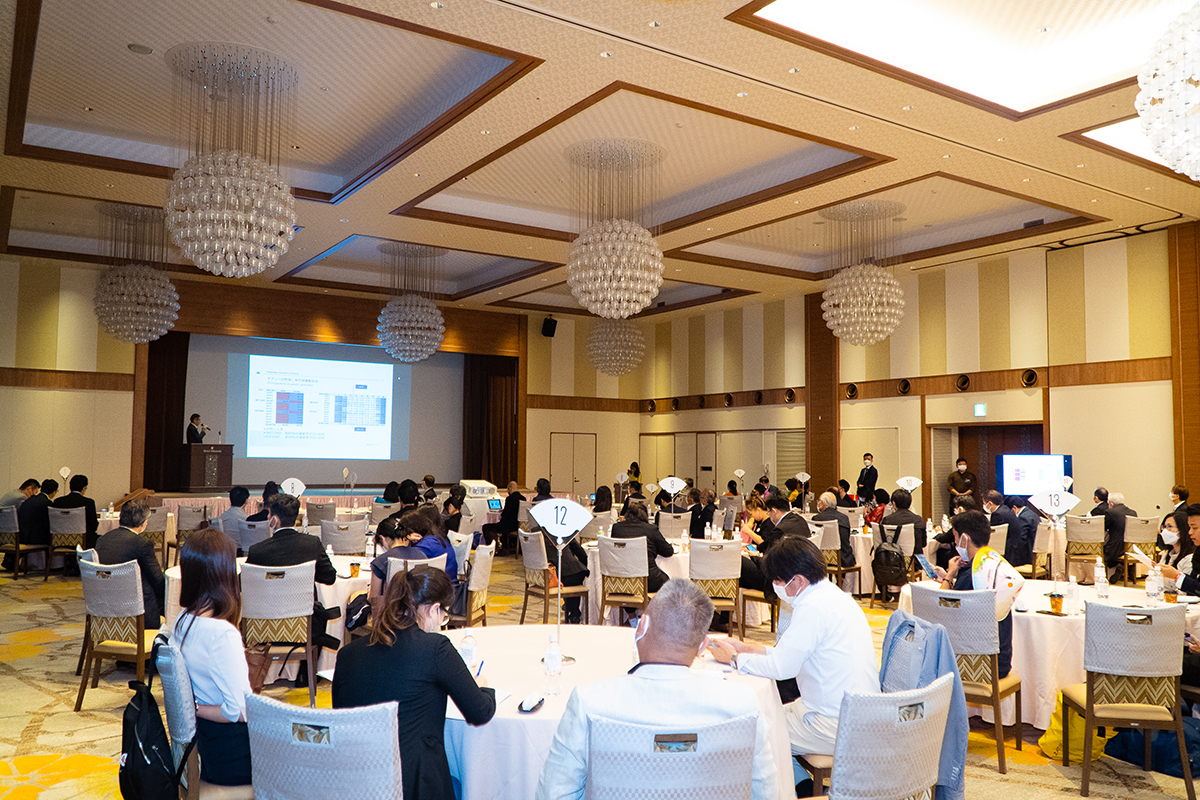 "Japan is one of the top five international tourist markets of Da Nang destination, tourism exchange means cultural-economic exchange and further fostering cooperation and friendship between Da Nang and the localities in Japan. Therefore, at a time when the exchange of guests between Vietnam and Japan is still limited, Da Nang has discussed with Mikazuki Group to shortly organize a program to introduce Danang tourism in Japan. We hope to reconnect with Japanese tourism partners and promptly provide positive information about the opening of Da Nang tourism in 2022," said Ms Truong Thi Hong Hanh, Director of the City Department of Tourism of Da Nang said.
Connecting the bridge "Nihonbashi" for Vietnam – Japan friendship.
The program welcomed the attendance of Mr Nguyen Duc Minh, Deputy Ambassador of Vietnam to Japan, Mr Yoshikuni Watanabe, Mayor of Kisarazu City, Chiba Prefecture and more than 65 guests who were representatives of travel agencies and media agencies in Japan.
The Deputy Ambassador highly appreciated the coordinated efforts of Da Nang city and stakeholders in organizing the Program to "proactively adapt, overcome the pandemic and be determined to promote cooperation and development".
According to the Deputy Ambassador, Vietnam-Japan relations are in a favourable stage of development and "the organization of the conference at this time promptly meets the concerns and expectations of the Government, businesses and localities of the two countries".
At the event, Mr Yoshikuni Watanabe, Mayor of Kisarazu City, shared that he wanted to continue to build and deepen the cooperation relationship between Da Nang city and Kisazaru City. He also congratulated the opening of Da Nang Mikazuki, a Japanese Resort and Spa in Da Nang and considered it a bridge project between the two cities, representing the Vietnam-Japan exchange.
Mayor Yoshikuni Watanabe visited Da Nang city and signed a contract to establish friendship and cooperation between the two cities in July 2019. One of the significant contents is organizing periodic seminars on investment and tourism promotion to enhance understanding and cooperation between the two cities.
Danang tourism introduction program is the first tourism seminar in Danang held in Kisarazu city after the above meaningful signing event.
The Da Nang tourism introduction program in Japan in 2022 was first held in Chiba province with the active cooperation of the Mikazuki Group – The group has just launched the key tourism product Da Nang Mikazuki right in Da Nang Bay.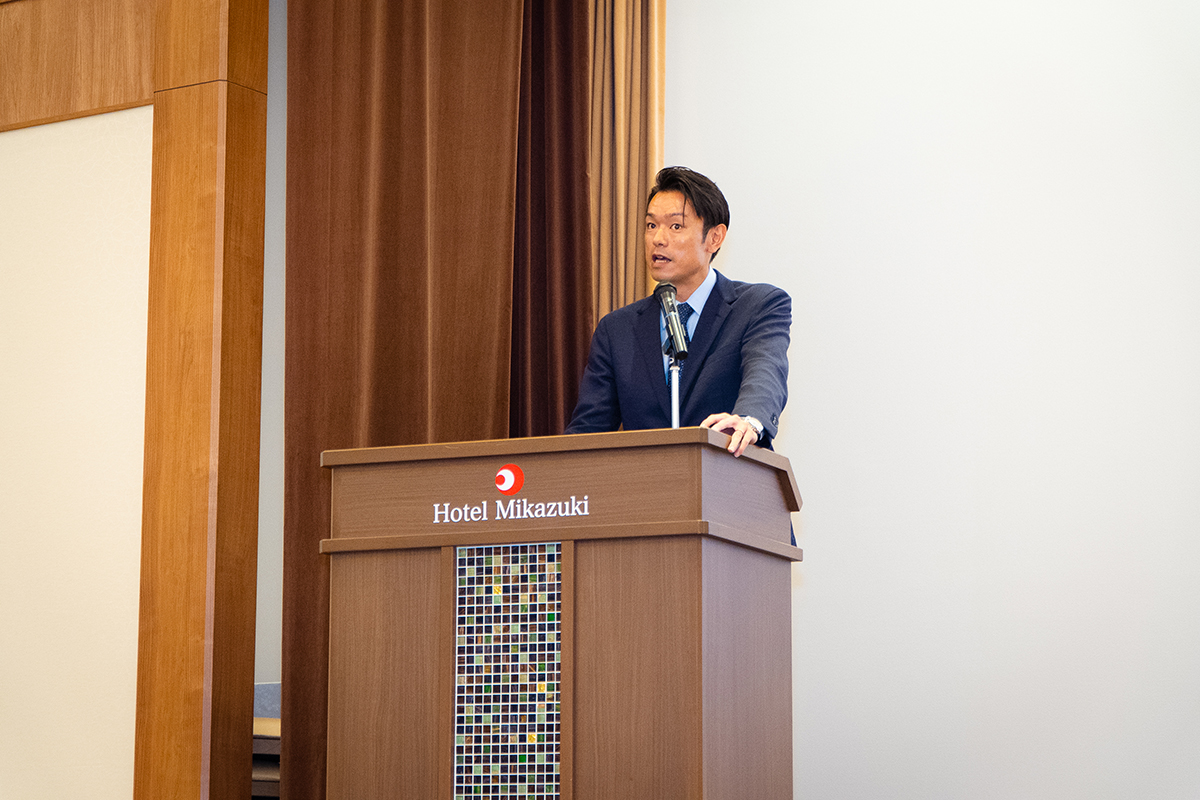 Sharing his enthusiasm for Da Nang Mikazuki, the largest Japanese-invested project in Danang, Mr Odaka Yoshimune, Chairman of Mikazuki Group said that he always wishes Da Nang Mikazuki Japanese Resorts & Spa will become a place to spread Japanese culture, a resort loved by 3 generations of Vietnamese families.
"We have received help from Da Nang city in the Da Nang Mikazuki project, and as a Japanese enterprise in Da Nang city, we see that it is our mission to accompany Da Nang to spread the tourist attraction in Japan," said Mr Yoshimune, and shared more about the donation project. Our nearest goal is to complete and dedicate the overpass "Nihonbashi" to Da Nang city with the symbolic meaning for the Vietnam-Japan friendship in 2023.
Kích hoạt tiềm năng trao đổi khách Đà Nẵng – Nhật Bản
The number of Japanese visitors to Da Nang has grown steadily. In 2019, the total number of Japanese visitors to Da Nang reached more than 183,000 arrivals (up 198.9% compared to 2015 (92,021)). Meanwhile, the number of people who go to Japan through Da Nang International Airport is also very impressive, reaching more than 127,000 arrivals in 2019 (accounting for 3% of total international arrivals).
According to Ms Truong Thi Hong Hanh, Director of the City Department of Tourism, Da Nang, Vietnam has introduced important policies to attract international visitors to quickly restore the tourism economy, such as fully opening tourism and removing disease control measures, restricting travel, and unilaterally exempting visas until 2025 for 13 countries, including Japan. Da Nang city has reached 100% vaccine coverage rate for people over 18 years old, especially those operating in the tourism industry, to be ready to serve and welcome guests back.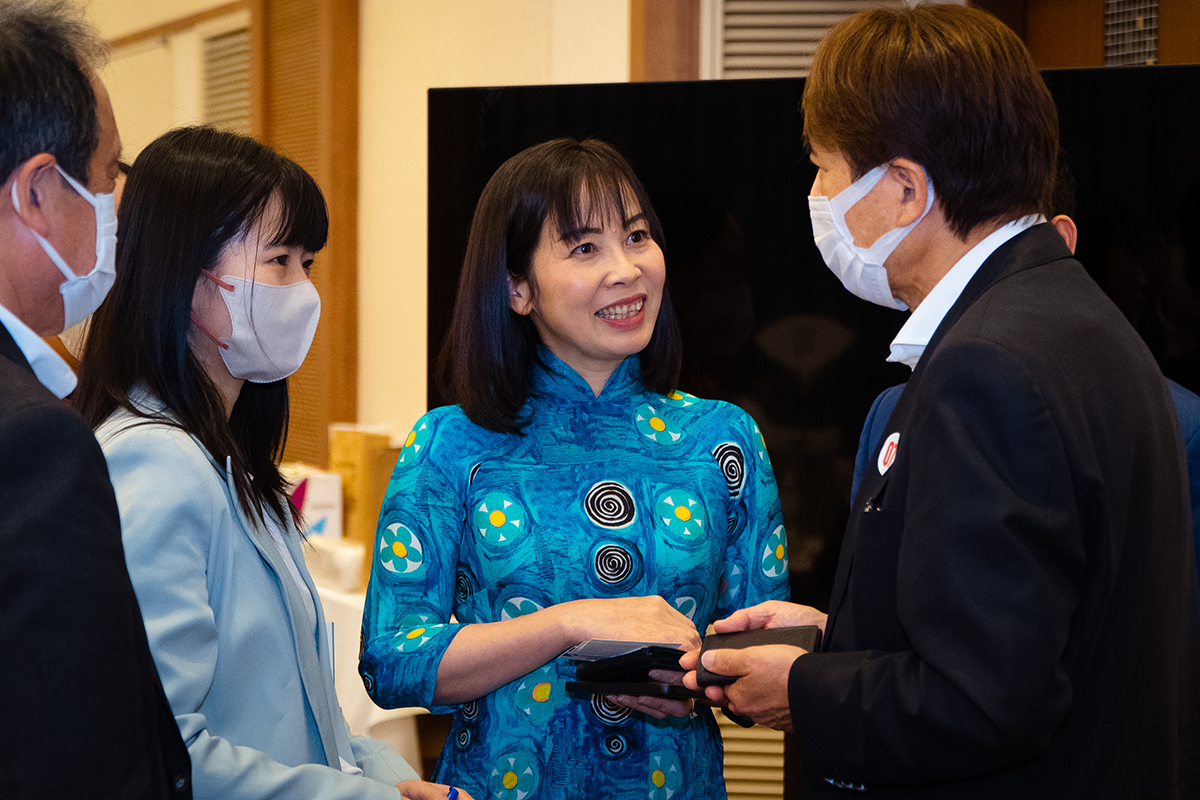 She also shared the expectation that tourism exchange between Vietnam and Japan will soon take off before the news that Japan announced to open tourism to Vietnamese tourists from September 7 because "Japan is a favourite destination of Vietnamese people, and Vietnamese people are also in great demand for tourism due to being suppressed after 2 years of COVID-19," she said.
Mr Odaka Yoshimune, Chairman of Mikazuki Group, with a vision of a bridge to exchange visitors between Da Nang – Japan, expects that when the Japanese economic situation is more stable after the pandemic and the direct flight from Japan to Da Nang returns, the number of Japanese visitors to Da Nang is even higher than before the pandemic. He explained the trend of celebrities choosing resorts in new destinations instead of Hawaii and creating a fever on social networks. Da Nang and Vietnam are also more known by the Japanese after the flight visit, and diplomatic exchanges, especially Da Nang has always been a destination with strengths in resort and heritage discovery.
Reconnecting Japanese businesses and Da Nang, Central Vietnam.
8 enterprises from central Vietnam cities (Da Nang, Hoi An, Quy Nhon) including Da Nang Mikazuki, Furama Resort Danang, Asian Companion Travel, Vinpearl Group, Hoi An Express Travel, Almanity Hoi An Resort and Spa, Golden Life International Travel, Sabirama Cook Tour and Restaurant, accompanies the Danang Tourism Introduction Program in Japan 2022 to connect with Japanese partners and provide information to more than 65 Japanese partners participating in the program.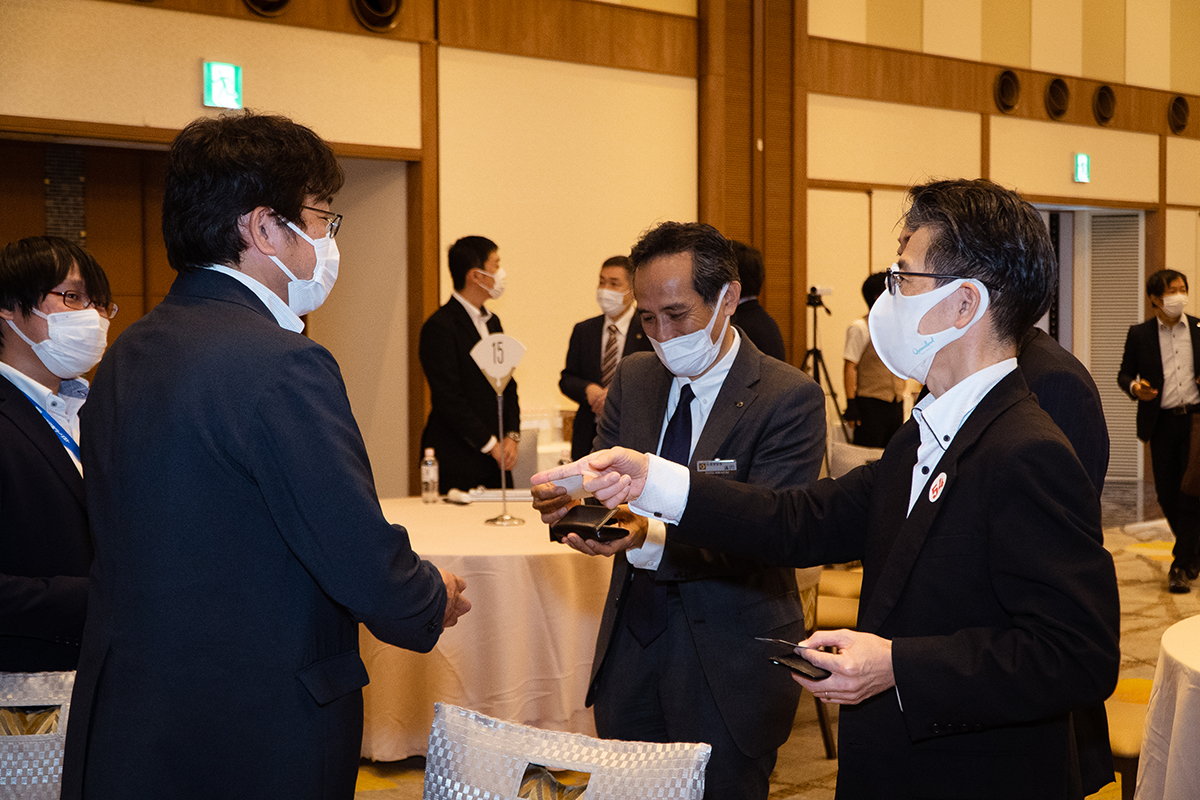 The comment that Japanese tourism has not yet fully opened and people are not ready to travel abroad, Vietnamese local businesses, with the desire to learn and grasp the changes of the Japanese market, from the perspective of partners and customers, this is an important time to reconnect the market.
For businesses participating in the program, Japan is always a sustainable market because of its economic capacity as well as cultural similarities, serving Japanese guests is always the joy of Da Nang tourism people.
According to Ms Tan My Hanh, Director of Asian Companion Travel, Japanese tourists have a great demand for resorts and good spending power as well as planning to book tours early. With a culture close to the Vietnamese people, Japanese guests are very loved by the local people. When tourism returns, the Danang Tourism Introduction Program in Japan is a good opportunity to connect Japanese travel partners, introducing a "full-service beach resort in Da Nang with high quality and high quality." high quality and reasonable cost" to Japanese tourists.
Danangfantasticity
Latest Posts