Danang Thank You Stimulus Program – Shocking Price, Standard Service, High Quality
In response to the domestic tourism stimulus program "Vietnamese people travel Vietnam" of Vietnam National Administration of Tourism, let's have a qick look at "Da Nang Thank you" program with Danang Fantasticitity.
Who can access these tour packages?
All visitors from the domestic market with direct flights to Da Nang, namely Hanoi, Ho Chi Minh City, Can Tho, Tay Nguyen, Buon Me Thuot, the North-West of Vietnam, Hai Phong, Da Lat and Phu Quoc.
How long would this programme last?
Starting from May 2020 to December 2020, there are 03 separate topics corresponding to the times of the year:
– Beach tourism: Danang Fantastic Beach starting from July 17 to July 31, 2020 includes the huge discount week and numerous extra services provided by beach resorts in Da Nang.
– Shopping – entertainment in combination with the stimulating commerce week by Department of E-Commerce: Danang Fantastic Fortnight occurring from November 23 to December 6, 2020;
– Christmas & New Year: Danang Fantastic Week lasts from December 22 to December 28, 2020 and consists of  activities, events and discounts and special gifts for Christmas and New Year.
What are the discounted tourism products?
The program includes 3 groups of tourism products and serves as following: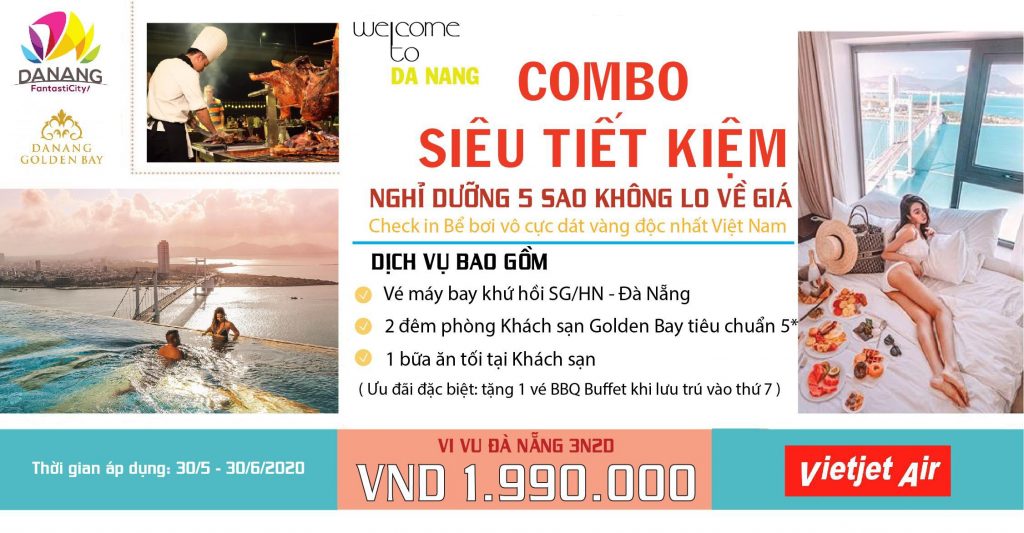 – The group of discounts up to 50% together with value-added services with the following highlights:
+ Combo package of 03 days and 2 nights including: 2 nights at a 5-star hotel and round-trip air tickets from your localities to Da Nang worth 1,990,000 VND (flying with Vietjet Air applicable until June 30, 2020); 2,490,000 VND (flying with VietnamAirlines applicable until August 30, 2020).
+ Full Package of 03-day-02-night including: round-trip air tickets to Da Nang from Vietnam localities for 1,990,000 VND (flying with Vietjet Air applicable until June 30, 2020); 2,490,000 VND (flying with Vietnam Airlines applicable until August 30, 2020); free entrance to Marble Mountain, Son Tra, Hoi An with full transportation service, guides, 02 breakfast & 03 main meals.
* Specially, the first 1,200 visitors to Da Nang using the combo packages and 3–day–2–night package stimulus program of "Danang Thank You" will be given a gratitude postcard from the City People's Committee and 01 ticket to visit SunWorld Ba Na Hills (excluding buffet tickets).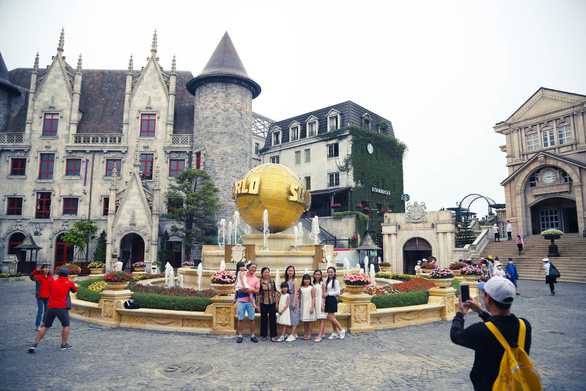 * Especially, the first 350 customers who register for a 3-day-2-night tour package can upgrade their rooms at the 4-star hotels – Minh Toan Galaxy or New Orient Da Nang.
+ In addition, there are tours featuring culinary, entertainment, shopping, MICE with new, diverse and good-value activities offered by travel agencies: Tour The Heaven of Central Vietnam, City tour Da Nang, …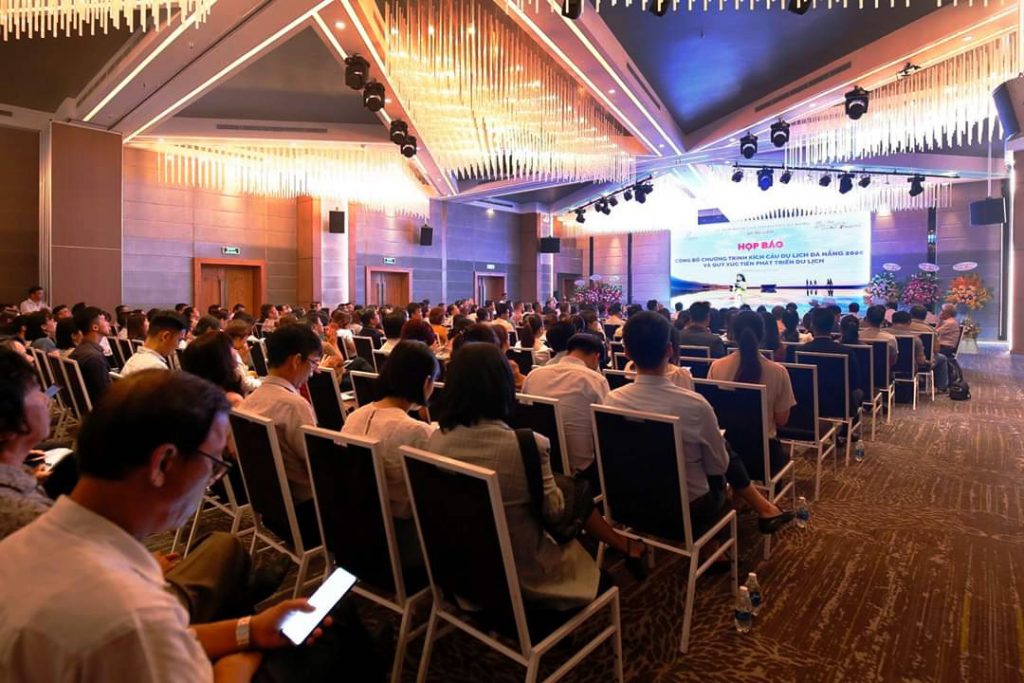 – Group of promotions offered by 150 tourism businesses within the city, including:
+ Sun World Ba Na Hills and Nui Than Tai Hot Springs Park.
+ 58 tourist accommodation establishments (including 35 four-to-five-star accommodation establishments and 23 one-to-three-star accommodation establishments and equivalent) – 20 -50% Discount on room rates as well as extra values like meals, spa, massage, 2 for 1 hotel service packages.
+ 14 tour operators with many tour programs with discounts of 10-50%, of which there are plenty of new tours or service packages with special topics such as Super 'cool' Check-in, Central Cuisine, Modern Vietnamese Cuisine, …
+ 34 shopping center, restaurants, health care facilities offer 10-50% discount or additional services and specialties for each bill.
+ 50 units of ships and boats are discounted from 10-50% of the service price.
+ 04 airlines with flexible pricing policies.
+ 01 payment solution corporation VNPAY
Don't hesitate to access the official website: www.danangthankyou.com for further information. Let Danang FantastiCity keep the tourism brand "Da Nang – safe, friendly and attractive destination" for your return and for the love you give to this city. See you in Danang.
— Danang Fantasticity —
Latest Posts